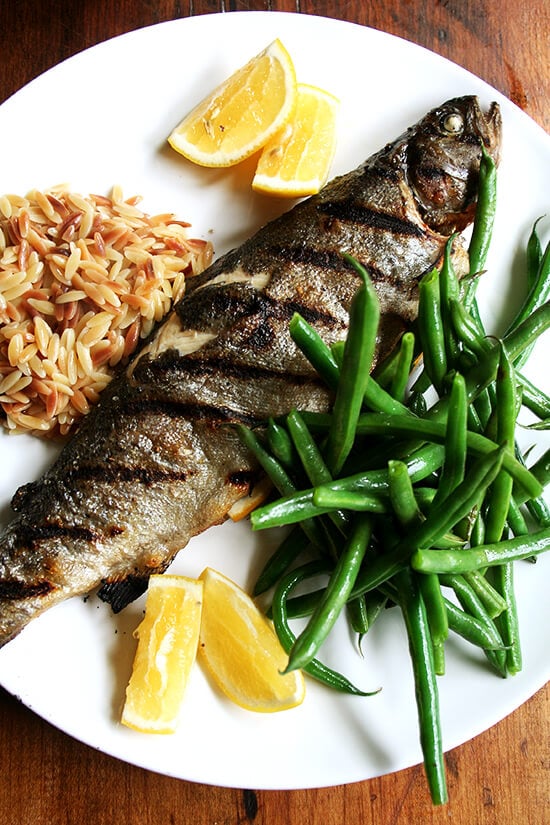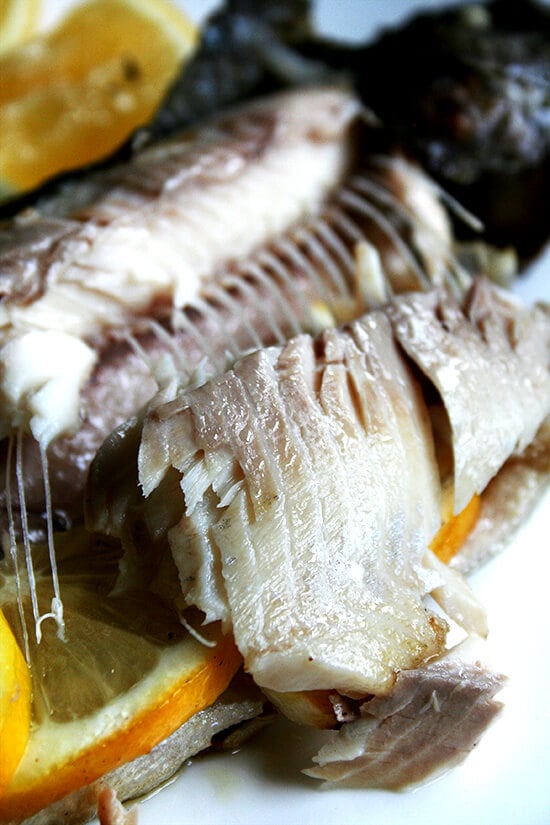 All I want when I'm old and gray is to live steps from a bakery like Tartine, a short drive from some good ethnic food, and a bike ride, perhaps, from a good fish market. Presently, I'm striking out on all three fronts.
A nice fish market, in particular, would be a most welcome addition to my current neighborhood. Discovering this past summer that places like Dockside actually exist, made me want to pack up and skip town permanently. It's just that when fish is that fresh — literally caught off the dock — it needs so little attention to get from the fridge to the dinner table. And when fish that fresh is grilled whole, and the skin crisps, and the meat flakes off the tiny delicate skeleton, tasting not a bit dry or fishy just fresh and delicious, never am I happier.
A recent discovery — that Wegman's sells whole rainbow trout — will likely keep me put for the time being. Farmed rainbow trout, because it is raised in an ecologically responsible way, makes it a Seafood Watch "best choice". What's more, whole rainbow trout is affordable. At $6.49/lb, two whole trout, which will feed three comfortably, cost $11.49. Fresh, sustainable, affordable, delectable? I know, incredible.
Grilling fish whole is a new thing for me, and if you've never tried it, I highly recommend it, especially if who have anxiety about cooking fish — I certainly do. You'll have to, of course, get over the presence of beady eyes and a mouth lined with mini razor sharp teeth, and you should try hard to do so because grilling fish whole is incredibly forgiving — the skin protects it from drying out even in the thinnest spots.
This meal has become a recent favorite. Greens beans, needing nothing more than a three-minute steam and a drizzling of olive oil, freshly squeezed lemon, salt and pepper, are so good right now, but feel free to replace them with your favorite steamable vegetable. And this brown butter orzo "risotto," a Sally Schneider recipe, is a long-time favorite. It cooks in just 11 minutes and tastes amazingly creamy despite there being no cream or cheese at all — just brown butter and water. So easy, so delicious.
A couple final thoughts: There is a Monterey Bay Aquarium Seafood Watch app for both Android and iPhone, which I find incredibly useful. And, for those of you who like to kill time dreaming about food/cooking, check out this list of 150 classic recipes on Saveur. I want to make everything.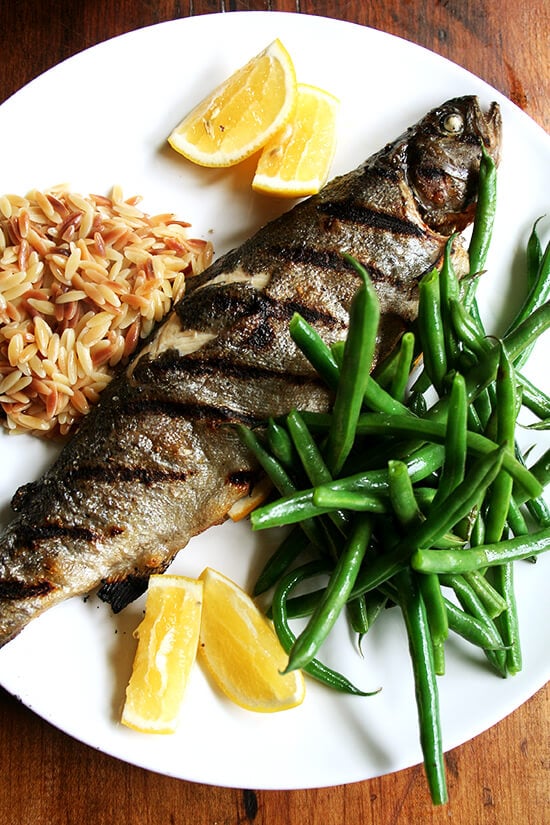 This orzo "risotto" starts with brown butter: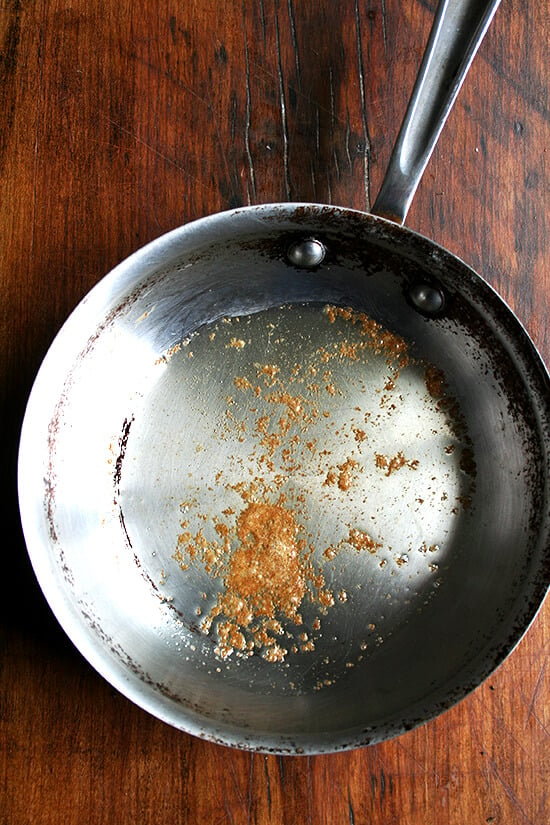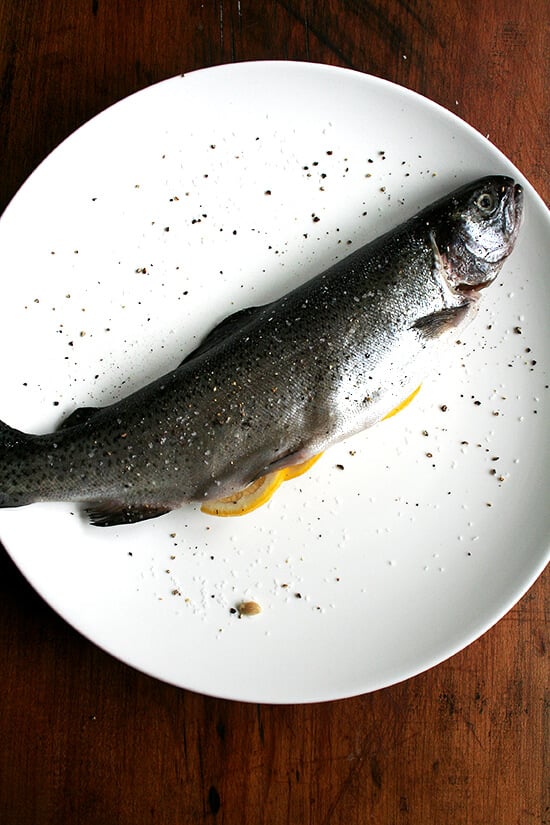 Whole trout grill for about 3.5 to 4 minutes a side: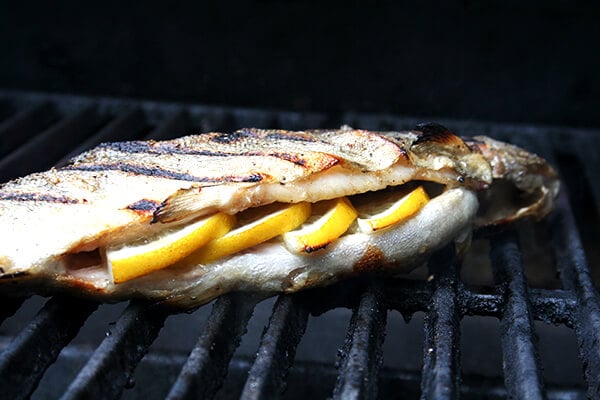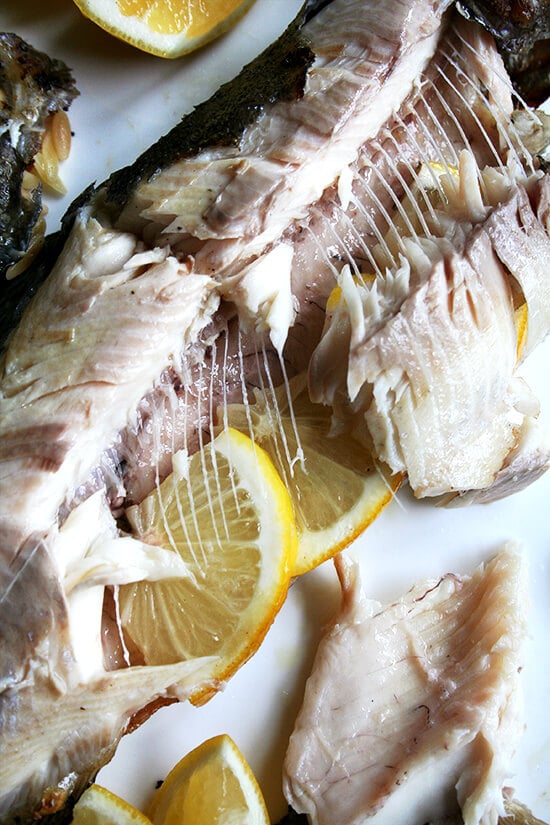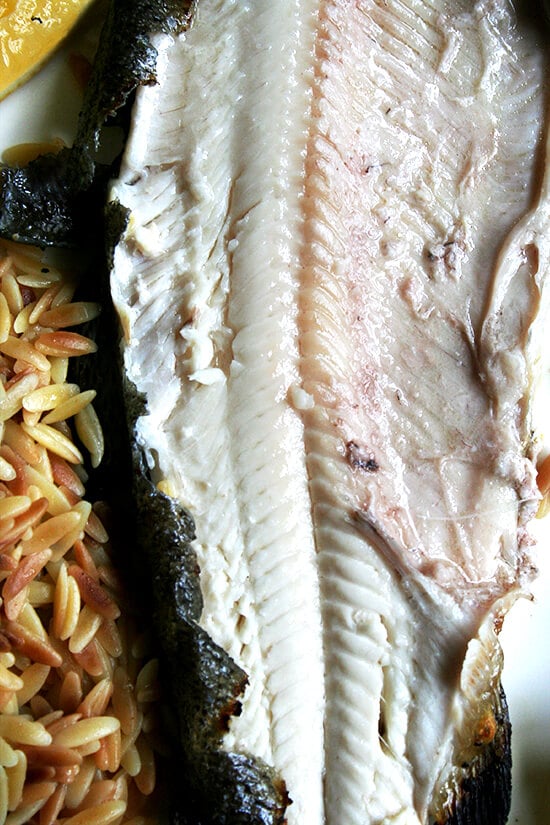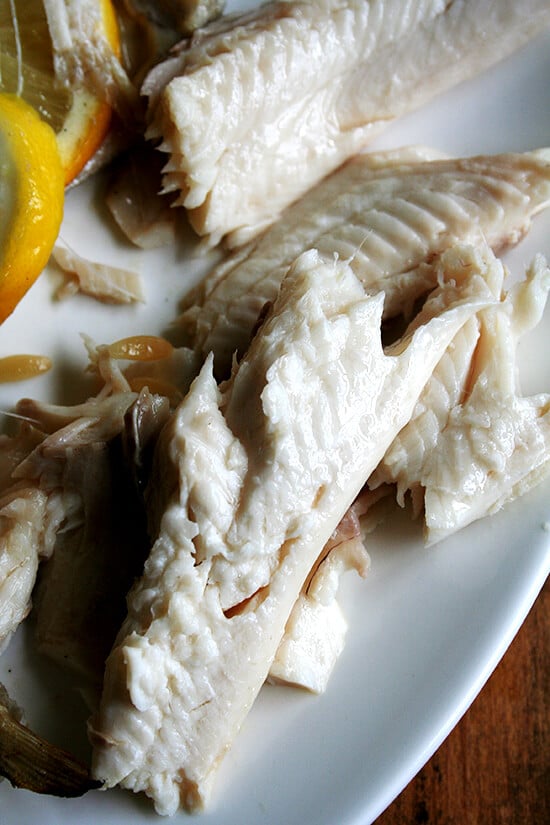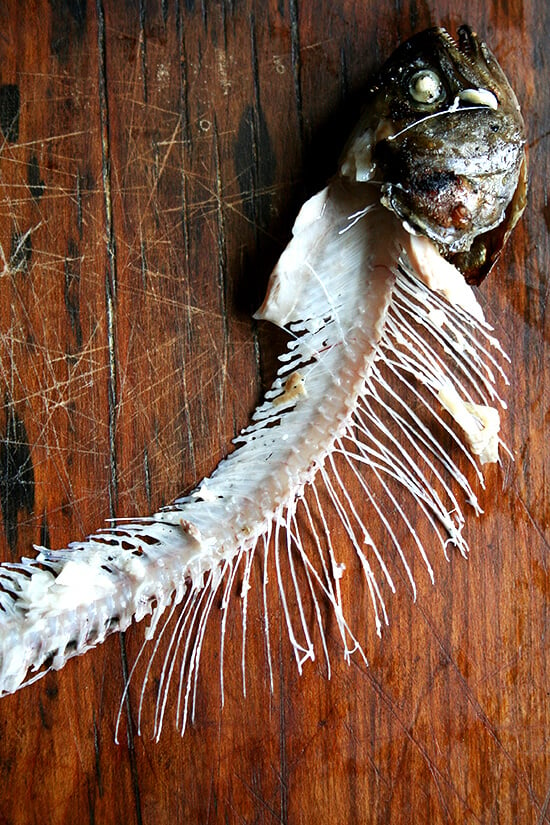 Print
Steamed Green Beans
green beans kosher salt freshly cracked pepper olive oil fresh squeezed lemon juice
Ingredients
Fill a medium heavy saucepan or pot with about an inch of water. Insert steamer basket. Bring to a boil. Add beans. Steam for 2 to 3 minutes or until desired crunch has been achieved. Remove beans and place in a serving bowl. Season with salt and pepper to taste. Drizzle with olive oil and lemon to taste.