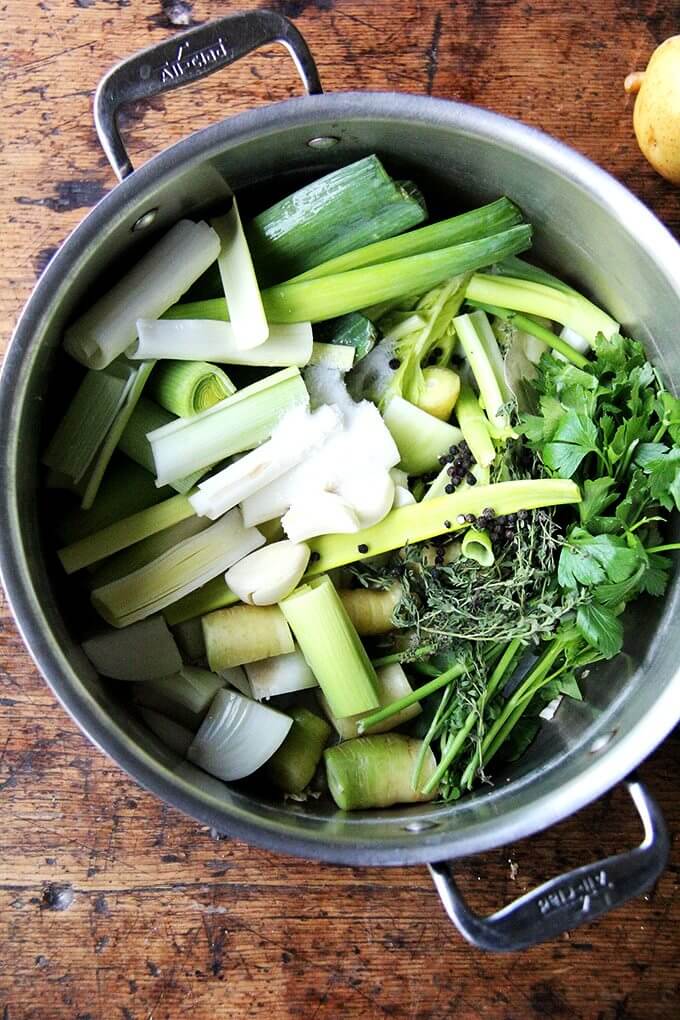 With soup season here, I thought it would be nice to give the vegetable stock recipe I love its own post. Here it is! It takes 45 minutes and will yield 2 quarts of flavorful broth to use in all of your favorite soups in the months ahead.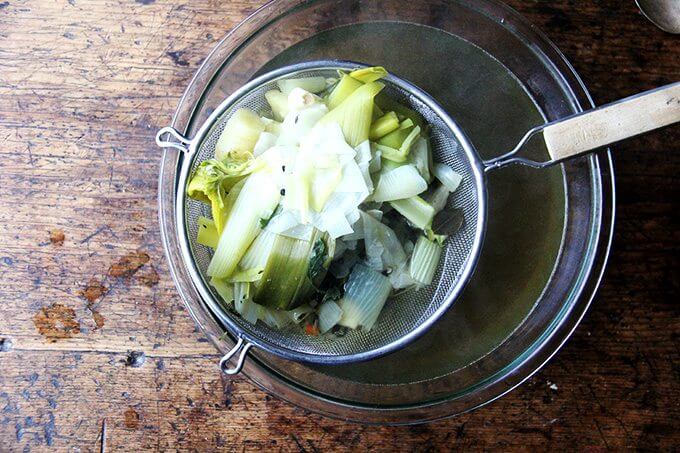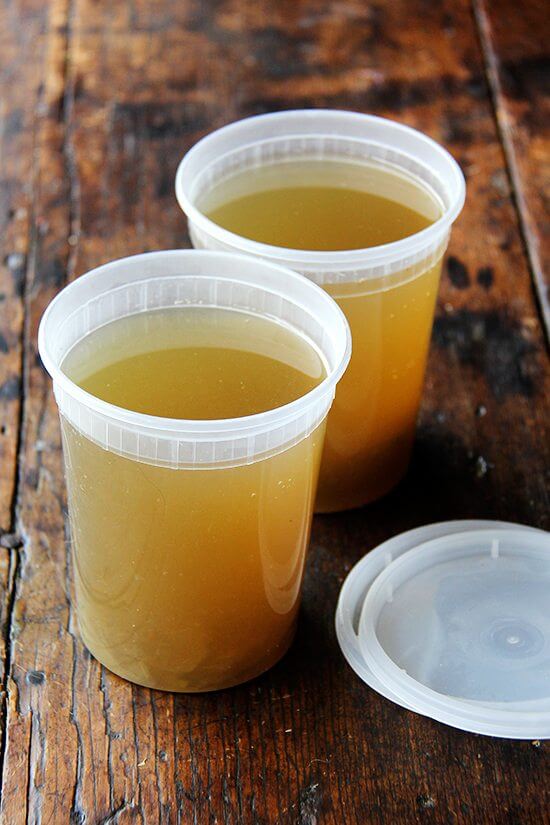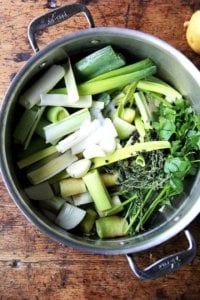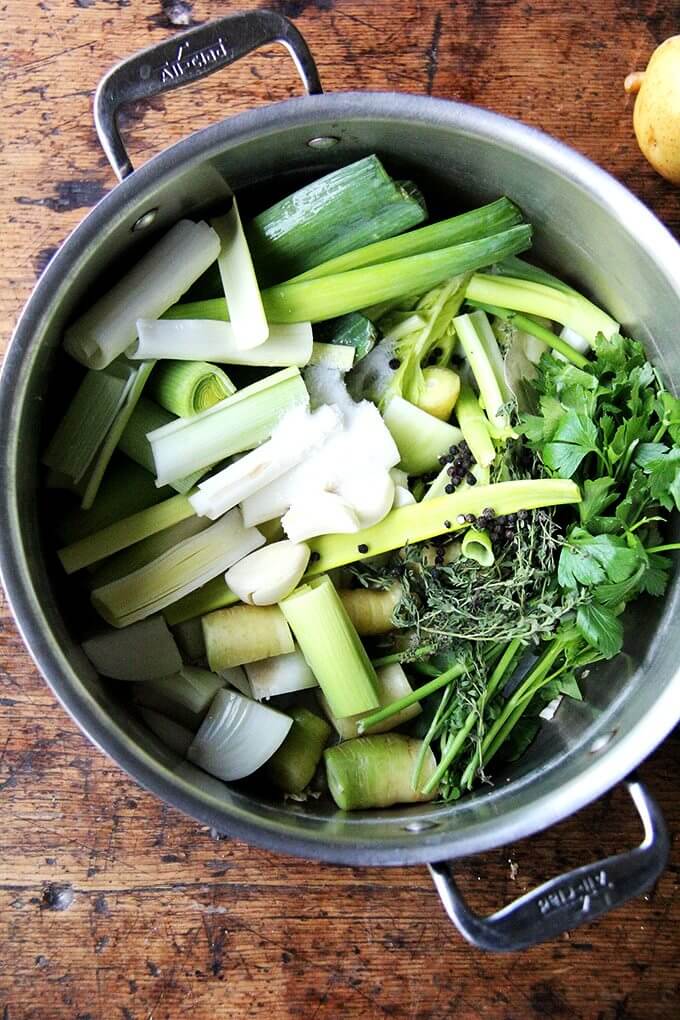 Print
Homemade Vegetable Stock
Yield 2 quarts
Ingredients
1 large yellow onion, peeled and roughly chopped
2 large carrots, roughly chopped
1 stalk celery, roughly chopped
1 large leek, washed and roughly chopped
3 cloves garlic, peeled and crushed with the back of your knife
4 sprigs fresh parsley
4 sprigs fresh thyme
2 sprigs fresh tarragon
1 bay leaf
1 teaspoon coarse salt
1 teaspoon black peppercorns
3 quarts cold water
Instructions
Combine everything in a pot. Bring to a boil, lower the heat, and simmer for 45 minutes.
Let stock cool and strain into clean containers.
Store stock in the refrigerator for 1-2 weeks or in in the freezer for up to 6 months.