Pumpkin Ice Cream
This post may contain affiliate links. Please read my disclosure policy.
One of my mother's former students brought homemade pumpkin ice cream to our Thanksgiving dinner. Homemade. Pumpkin. Ice. Cream. Could there be a better contribution to a Thanksgiving dessert spread? I think not. This student is brilliant.
If you have an ice cream maker and are maybe in need of a change from pumpkin pie, I think you and your guests will not be disappointed. If you dare not break tradition, but have the time and energy to make some ice cream as well, I think a scoop of pumpkin ice cream next to pumpkin pie would not be bad either.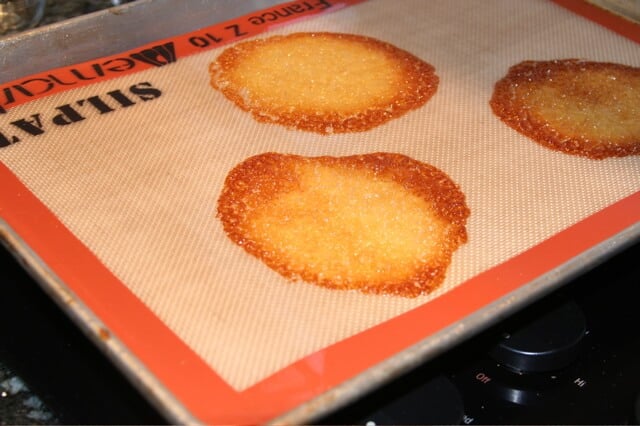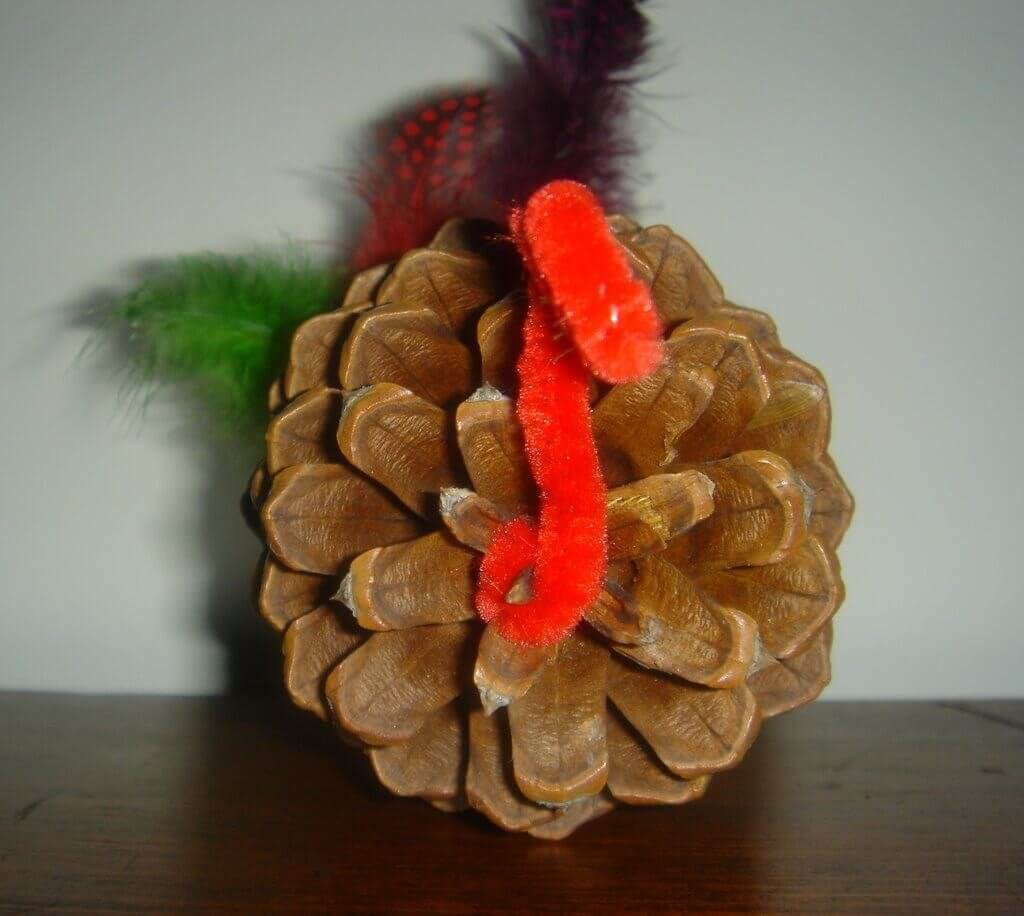 Print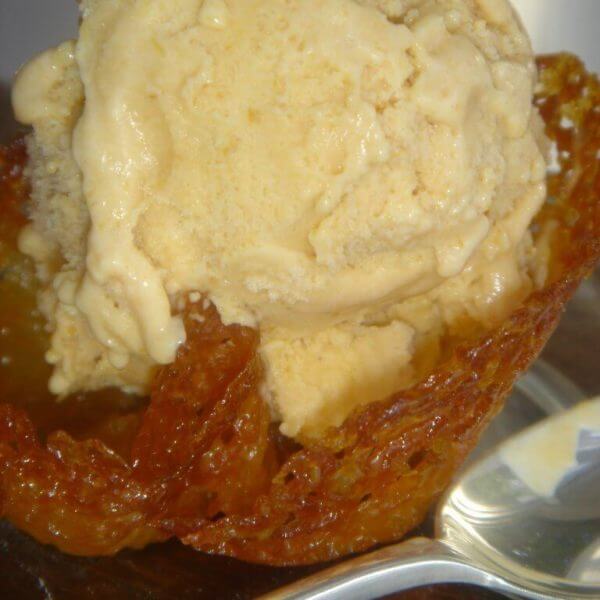 Pumpkin Ice Cream
---
1

8-oz can pumpkin puree

1 tsp

. vanilla extract

2 cups

heavy cream

3/4 cup

light brown sugar

1/4 tsp

. kosher salt

5

egg yolks

1/2 tsp

. cinnamon

1/4 tsp

. ground ginger
a few gratings fresh nutmeg

1

T. bourbon
---
Instructions
In a small bowl, whisk together the pumpkin puree and vanilla. Set aside.
In a heavy-bottomed saucepan combine the cream, brown sugar and salt. Heat until sugar is dissolved and liquid is hot to the touch. In a separate bowl, whisk together the yolks, cinnamon, ginger and nutmeg. Slowly ladle small amounts of the hot cream into the yolk mixture, whisking constantly. (I place the bowl on a kitchen towel to steady it while I whisk.) When the yolk mixture is tempered, or at about the same temperature as the cream mixture (after 3-4 ladles of cream have been added), pour it into the saucepan. Over medium heat, stir with a wooden spoon until custard thickens slightly and coats the back of the spoon, about 3-5 minutes longer. When custard is at the right consistency, immediately strain through a fine-mesh sieve. Stir in reserved pumpkin mixture. Transfer mixture to a storage container, cover with plastic wrap–press the wrap directly on the surface of the custard–and chill for at least 3 hours, preferably overnight.
When custard is chilled, transfer to an ice cream maker and freeze according to manufacturer's instructions. Add the bourbon during the last minute of churning. Serve or store in freezer immediately.
Notes
Adding the bourbon is important: it allows the ice cream to maintain a soft texture even after several hours spent in the freezer. The taste is virtually undetectable, so if you desire a stronger bourbon flavor, add more than one tablespoon.
Prep Time:

40 minutes

Cook Time:

25 minutes

Category:

Ice Cream

Method:

Ice Cream Maker

Cuisine:

American
Keywords: pumpkin, ice, cream, dessert, Thanksgiving
Print
Orange Tuile Bowl
---
1 2/3 cups

sugar

1 cup

flour

1 tsp

. finely grated orange zest

7/8 cup

orange juice

14

T. melted butter, cooled slightly
---
Instructions
Whisk together sugar, flour and orange zest. Drizzle in orange juice and whisk until thoroughly combined. Drizzle in butter and whisk until smooth. (I use a stand mixer or a hand-held mixer to make this, but you could definitely whisk it by hand.)
Refrigerate mixture for at least two hours.
Preheat oven to 350°F. Line a sheet pan with a Silpat. Spoon tablespoon-sized dollops of batter onto prepared pan. (I only make about 4-5 at a time. This takes a little bit of practice, but the recipe yields more than enough batter to allow for mess-ups. You will ultimately develop your own system) With the back of a wet spoon, gently smooth out the dollops of batter. Bake until golden brown, about 10-15 minutes. Remove from oven and let sit on silpat until slightly hardened but still pliable, about 1-2 minutes. With a narrow spatula, remove tuile from silpat and place in custard cup or ramekin. Let sit in mold until completely hardened, 3-4 minutes longer, then transfer to a cooling rack. Store in an air-tight container until ready to serve. When ready to serve, place tuile on plate, place one scoop of ice cream in tuile and serve. Enjoy!
Prep Time:

15 minutes

Cook Time:

15 minutes

Category:

Cookie

Method:

Oven

Cuisine:

American
Keywords: tuile, cookie, orange
This post may contain affiliate links. Please read my disclosure policy.