Black Prince Tomatoes & Chocolate Chip Cookies
This post may contain affiliate links. Please read my disclosure policy.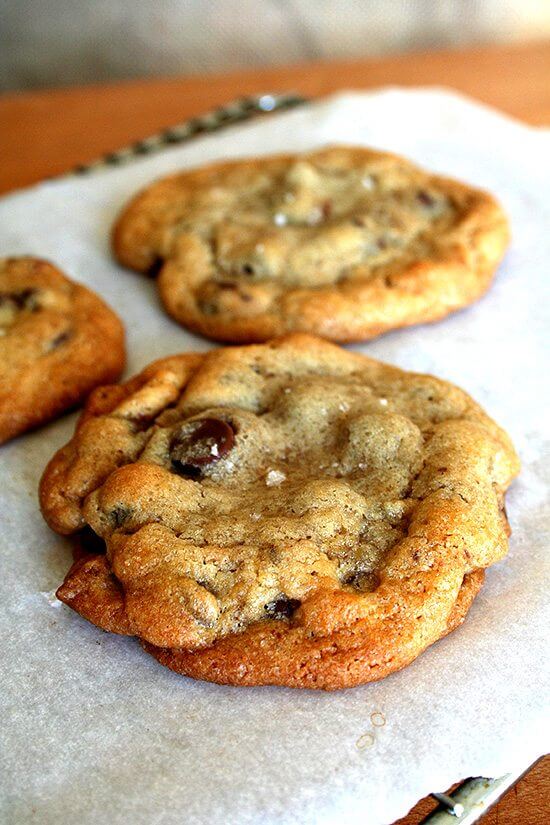 I never thought I would say that I have a favorite tomato, but as of this past Saturday I do. As I passed through Reading Terminal Market on my way to the Fair Food Farmstand, I stopped at the Livengood stand, struck by the array of tomatoes on their table. I asked one of the men to suggest a tomato for a simple salad and he handed me a Black Prince. I purchased a dozen, made my way to the Farmstand for grass-fed ground beef, then headed home.
After a slight detour that led me to purchase 10 tiki torches (the price was ridiculous, really), I found my way home and started preparing for a dinner with five friends: Bates and Will, recently married and about to move to Syria for a year; Steph and Mike, recently engaged and big fans of grass-fed beef and their new East Coast city; and our friend Jon, single and still recovering from his great Asian adventure. Oh and much to my surprise, when I greeted my friends at the door, Bug, Bates and Will's dachshund, had decided to make the trip from New York City too! Read all about the life of Bug (and Bates and Will), the latest plans for Steph and Mike's wedding in Cabo and Jon's wild last day in Hanoi.
By the light of the torches and a few candles, the six of us wholly enjoyed homemade hummus and pita prepared by Steph, olives brought by the New York crew and hamburgers made with Dr. Angusburger beef. The tomatoes, however, were the highlight of the evening. With basil from the farmstand, Claudio's fresh mozzarella, olive oil, balsamic vinegar and a touch of salt, the tomatoes made a perfect salad.
Bates particularly appreciated how the tomatoes had been cut — in irregular chunks as opposed to slices — finding them easier to eat. For these shapes, I must give credit to the chef I worked under at Fork, Thien Ngo, who always plated food with a "chaos theory" in mind. He would "trash" restaurants whose food looked like "legos" on the plate. He preferred the very natural look, believing that the plating of food reflects how much the food has been handled.
Warm chocolate chip cookies and delectable green figs from the Farmstand finished the evening nicely. The simple dinner had been a success, as had the weekend as a whole: The following day, we walked to the Headhouse Farmers' Market, where my friends all purchased cheese from Birchrun Hills Farm and met the wonderful Sue Miller. Then we walked to Reading Terminal and of course paid a visit to the Fair Food Farmstand where I showed my friends where I buy, among many groceries, grass-fed ground beef and raw milk, which we had all delighted in that morning for breakfast. And before sending them back on the Chinatown bus, we savored fresh rice noodles at Ding Ho — a perfect weekend indeed!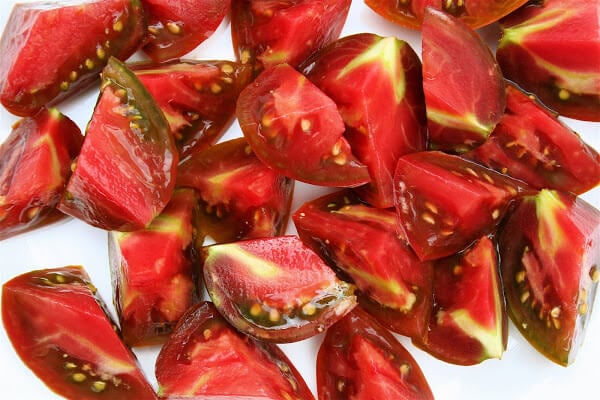 Soft and Chewy Chocolate-Chip Cookies
Yields about 35 1¾ oz cookies
10¾ oz unsalted butter (1 1/3 cups)
10¼ oz light brown sugar (1½ cups packed)
7¾ oz granulated sugar (1 cup)
2 large eggs
1 T. pure vanilla extract
17 oz unbleached all-purpose flour (3¾ cups)
1¼ tsp table salt
1 tsp. baking soda
12 oz semisweet chocolate chips
Cream butter and sugars together in the bowl of a stand mixer fitted with the paddle attachment, until light and fluffy. Scrape the bowl, beat again on high for one minute. Add the eggs and vanilla and beat until well blended, about another minute on medium-high speed. Whisk flour, salt and baking soda together in separate bowl. Add to butter mixture and combine with a spatula or wooden spoon until just blended. Add the chocolate chips and stir till combined. The dough will be stiff.
Portion into 1¾ oz sized balls. This is a tedious task, but it makes for beautiful and uniform cookies that bake evenly. If you have a digital scale, this is an easy task; if you have no scale, use a small ice cream scoop or some other uniform measuring device. Chill the portioned balls for at least three hours, or freeze for months.
Preheat oven to 375°. Place portioned balls nicely spaced on an ungreased jelly roll pan. Flatten slightly with the back of a spoon. Bake 8-11 minutes, rotating the sheet halfway through cooking. Keep a close watch. You want to remove the cookies from the oven when they still look slightly raw—you will think you are removing them too early. The cookies will continue cooking as they sit on the tray out of the oven. Let sit for 5 minutes on tray before removing to a cooling rack, and let cool completely before storing.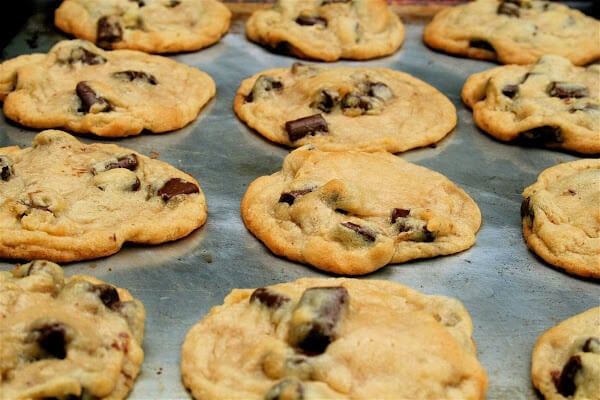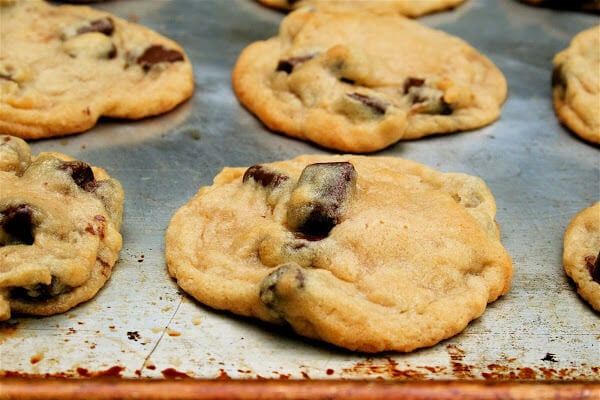 Bug, enjoying the wilderness in a Philadelphia backyard: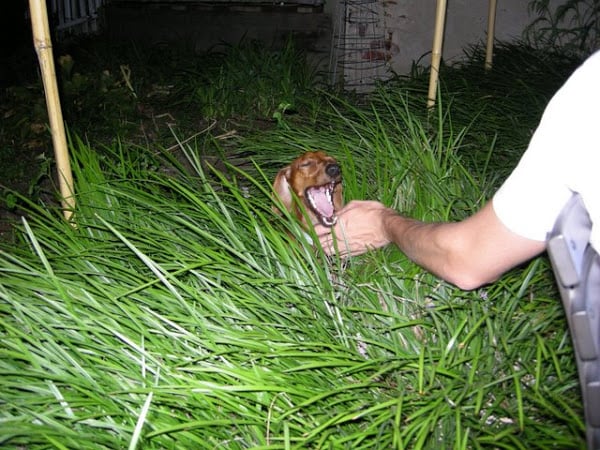 This post may contain affiliate links. Please read my disclosure policy.