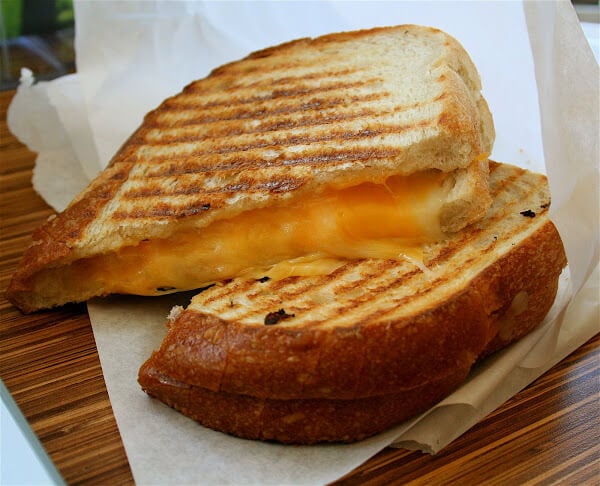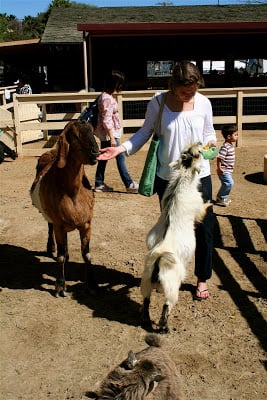 Yesterday, around 12:30, I found myself in San Juan Capistrano with an hour to spare. I considered all my options: feeding the goats at the Petting Zoo; dining at The Ramos House Café; or visiting The Mission. As I approached the railroad tracks, however, I spotted a new café, Blendz, and walked in to check it out.
Now, I have to admit, I'm sort of going through an anti-fine dining phase. I'm not into the smoked sundried tomato pestos and lemon-basil aiolis right now. Sometimes I just want a sandwich. Anyway, Blendz offers salads, smoothies, paninis, and apart from its "intoxicating champagne dressing" basically keeps things pretty simple. I ordered the kids grilled cheese, made with a combination of Monterey Jack and cheddar, and was very pleased — no tapenades; no pestos; no vegetables. Just plain grilled cheese pressed on a panini machine. Yum.
Let's see. Not much else too report. Here's the second article in The Bulletin series: Ten Days
This is just one of many beautiful citrus trees inside the Mission San Juan Capistrano. Tomorrow, the Mission is celebrating the return of the swallows. Come visit!