Muffins Round 4: Vegan-Blueberry
This post may contain affiliate links. Please read my disclosure policy.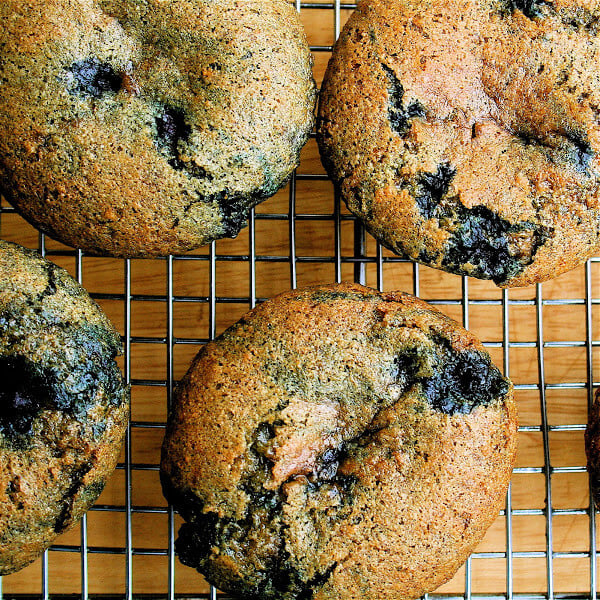 I believe this is my first attempt to bake anything vegan. I was surprised at how moist these muffins tasted but if I ever make them again — which I hope I do because I now have opened bags of tapioca flour, xanthum gum and potato flour in my pantry as well as a gallon of rice milk in my fridge — I would cut the amount of brown sugar. These were just a touch too sweet. I'm not sure how cutting the brown sugar will affect the texture of the muffin, but I think there's room for improvement in this recipe.
This recipe has been adapted from the Gluten-Free Goddess' recipe for Brown Sugar Blueberry Muffins but uses a different recipe for the egg replacement.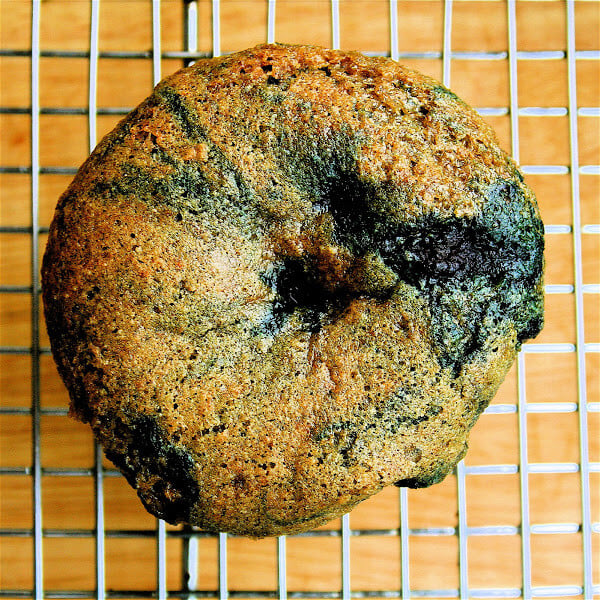 Vegan-Blueberry Muffins
Yield = 12 to14
For the batter:
1¼ C. rice flour, white or brown
½ C. tapioca flour
½ C. buckwheat flour
1¼ C. light brown sugar
½ tsp. kosher salt
1 tsp. baking soda
2 tsp. baking powder
½ tsp. xanthan gum
1 tsp. cinnamon
½ tsp. nutmeg
¼ tsp. allspice
½ C. organic applesauce
2 T. rice milk
½ C. canola oil
1½ tsp. vanilla extract
For the egg replacement:
1 T. tapioca flour
1 T. potato flour
¼ tsp. baking powder
1/8 tsp. xanthum gum
½ C. water
2 tsp. canola oil
1 heaping C. blueberries, fresh or frozen
1. Preheat the oven to 375ºF. Place liners in muffin tin.
2. Whisk together all the ingredients for the batter until well combined.
3. In a separate bowl, whisk the ingredients for the egg replacement until frothy. Add to the batter and mix until well combined.
4. Fold in the blueberries.
5. Spoon batter into muffin cups, place in the center of the oven and bake for 20 to 25 minutes. Cool on a wire rack very briefly.
For future snacking, wrap the muffins individually in foil, then freeze in a big zip-freezer bag. Re-heat in the oven for 15 to 20 minutes at 400ºF.
This post may contain affiliate links. Please read my disclosure policy.