L.A. Times Culinary SOS: Buttercake Bakery's Marble Cake
This post may contain affiliate links. Please read my disclosure policy.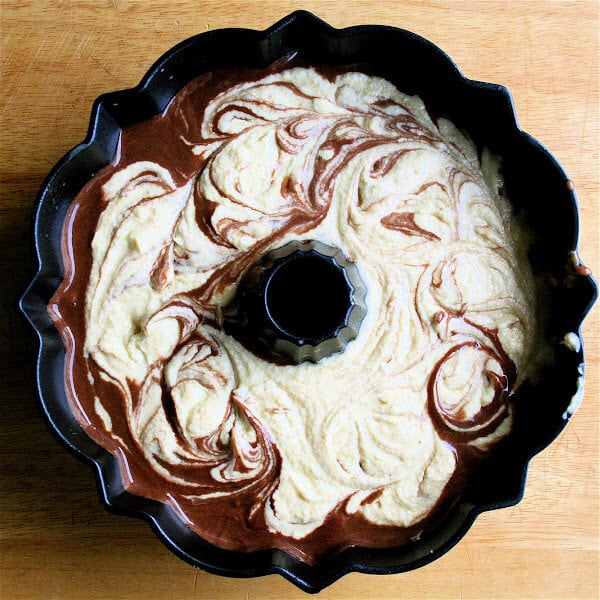 I so badly wanted to dislike this cake.
After reading the ingredient list, looking over the some-what complicated instructions, and spotting the calorie content per serving (so unnecessarily provided at the end of the recipe), I had that feeling I often get when I'm shopping for clothes — that I hope nothing fits so that I don't have to buy anything.
Unfortunately, all of my negative energy did not help produce an inedible, underwhelming, unmemorable cake. Quite the contrary. This cake is incredibly delicious and irresistible. I wake up every morning thinking about it — thus far, the cake has gotten better and better with each passing day.
I've had this LA Times Culinary SOS recipe tacked to my fridge for the past two weeks. I have to admit, I had serious doubts. I am so often disappointed with the recipes that call for a pound of butter, 2 cups of sugar, 4 eggs, etc.— it's the recipes with yogurt and applesauce and olive oil that are so pleasantly surprising — both delicious and light or relatively light at least. Now, I'm sure some of you magicians out there could cut some of the butter or sugar in this recipe without compromising the flavor, but I encourage you to try the recipe once as is. I omitted the chocolate chips, which are unnecessary given that the recipe calls for the making of a cocoa syrup, which imparts a wonderful chocolate flavor.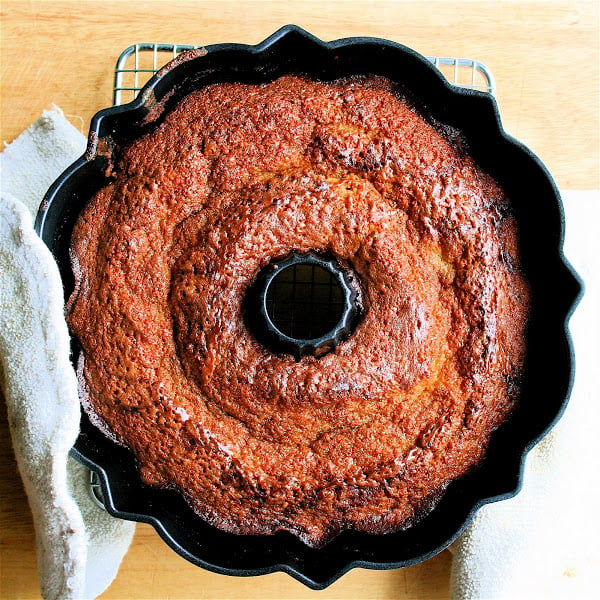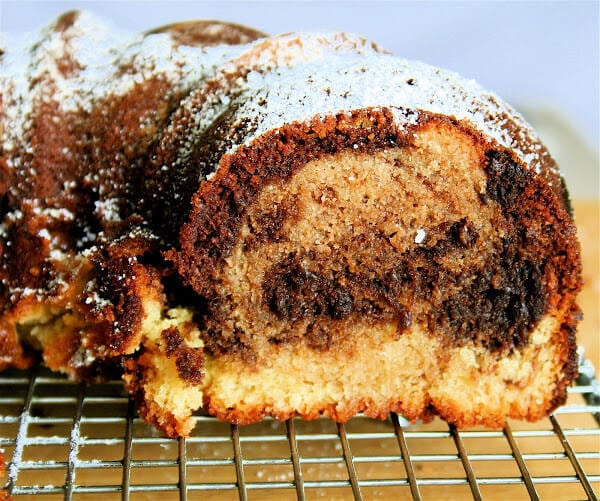 Print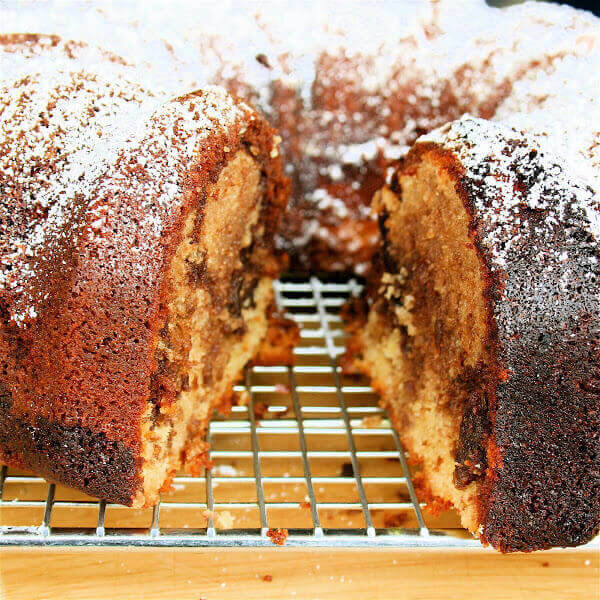 Buttercake Bakery's Marble Cake
---
Total Time:

1 hours 30 minutes

Yield:

12-16 servings
2½ cups

sugar, divided

½ cup

unsweetened cocoa powder

¼ cup

light corn syrup (I used brown rice syrup)

2½ teaspoons

vanilla extract, divided

2 2/3 cups

flour

2 teaspoons

baking powder

½ teaspoon

kosher salt

1 cup

(

2

sticks) butter (room temperature is ideal)

4

eggs

1 cup

milk

1 cup

chocolate chips (optional — I did not use them. This cake really doesn't need them.)
powdered sugar for dusting
---
Instructions
In a small saucepan, whisk together ½ cup of the sugar, the cocoa powder and syrup with ½ cup hot water. Bring just to a simmer, stirring occasionally. Add ½ teaspoon of vanilla off the heat and set aside.
Heat the oven to 350ºF. Butter and lightly flour a 12-cup bundt pan. (I never flour anymore — it always burns for me. I coated the bundt pan with cooking spray.)
In a medium bowl, combine the flour, baking powder and salt and set aside. In the bowl of a stand mixer (or in a large bowl if using a hand mixer), cream the butter with the remaining sugar until light and fluffy. Whisk in the eggs one at a time until thoroughly incorporated, then whisk in the remaining vanilla.
Whisk about a third of the flour mixture into the batter, then a third of the milk. Continue whisking in the flour mixture and milk, alternately and a little at a time, until everything is added and the batter is light and smooth.
Gently fold in the chocolate chips. (I really think the chocolate chips are unnecessary, but that's your call.) Divide the batter into thirds. Pour a third of the batter into the prepared bundt pan.
Whisk the chocolate syrup with another third of batter, then pour this into the bundt pan. Pour the remaining third of batter over this, lightly swirl the batters with a wooden skewer or knife to give a "marble" effect and place the pan in the oven.
Bake the cake until a toothpick inserted comes out clean and the cake springs back lightly when touched, about an hour. Cool the cake in the pan on a wire rack. Invert the cooled cake onto a serving platter and dust lightly with powdered sugar.
Prep Time:

30 minutes

Cook Time:

1 hours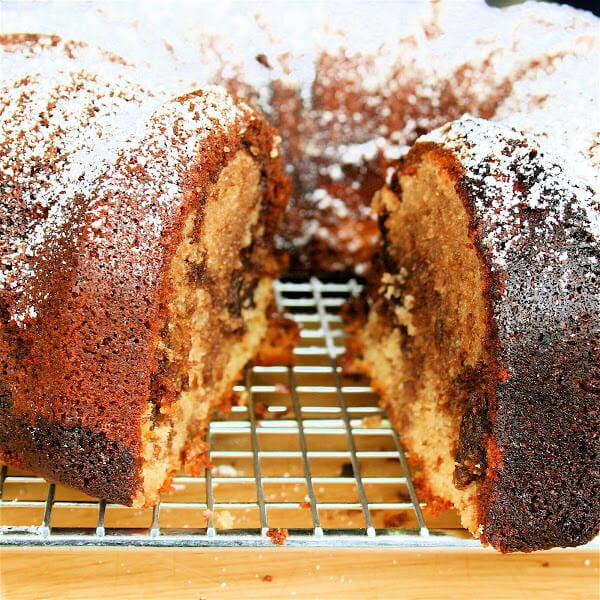 This post may contain affiliate links. Please read my disclosure policy.