Fresh Mint Chocolate Chip Ice Cream
This post may contain affiliate links. Please read my disclosure policy.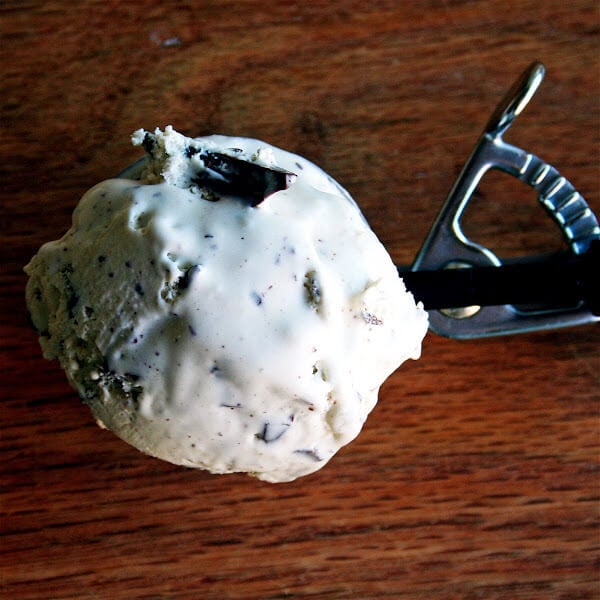 What do you get when you combine heavy cream, half and half, egg yolks, sugar, fresh mint and dark chocolate? Absolute, pure, utter and complete deliciousness. I don't know what else to say about this mint chocolate chip ice cream except that it is one of the best things I have ever tasted. Ever.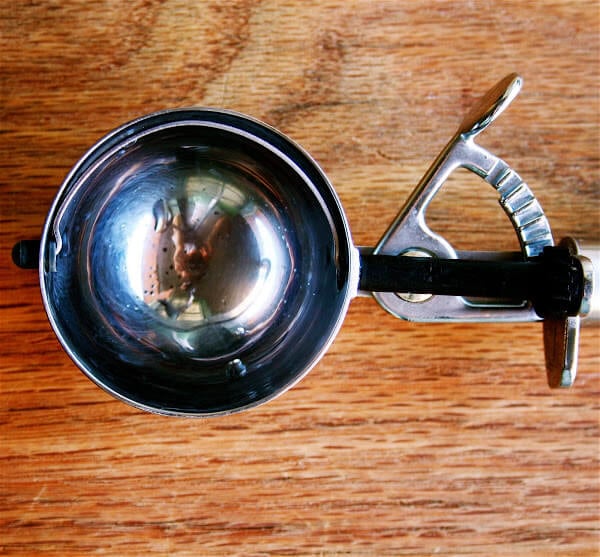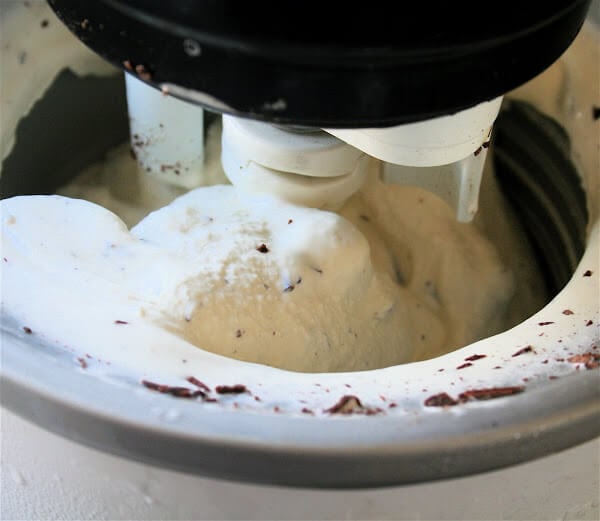 Print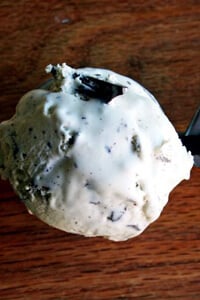 Fresh Mint Chocolate Chip Ice Cream
---
---
1 cup

half and half

2 cups

heavy cream

2 cups

lightly packed mint leaves

5

egg yolks

¾ cup

sugar
pinch salt
pure peppermint oil* (not extract), optional

1 cup

chopped dark chocolate, such as Valrhona 70%, chopped with a chef's knife into

¼

-inch pieces
*Peppermint oil can be found at specialty cookware shops. I found mine at Fante's in Philadelphia, but Alice Q. Foodie says Henry's Market carries it as well.
---
Instructions
In a medium-sized saucepan, heat the cream and half and half with the mint leaves until it's good and hot but not boiling. (You can just touch it lightly with your finger to test it.) Cover pan and set aside to steep for 30 mins. Strain out mint and discard (or compost) it.
Whisk yolks in a large bowl. If your cream mixture is still relatively hot to the touch (which it should be after only 30 minutes), slowly ladle the mixture into the egg yolks whisking constantly. Transfer yolk-cream mixture back to the saucepan and add the sugar with a pinch of salt.
Cook the custard over medium heat for about ten minutes, stirring constantly with a wooden spoon or heat proof spatula. When the mixture begins to coat the back of the spoon, remove the pan from the heat. (If you have a thermometer, it should be about 170 degrees.)
Strain the hot custard into a bowl. If using the peppermint oil, take it and drip one or two drops into the cap of the bottle, then dip a toothpick in the oil and swish it through the custard mixture. (This stuff is powerful and can easily ruin a batch of custard if restraint is not used.)
Chill the mixture until completely cold. Churn in an ice cream maker. During the last few minutes of churning, add the chocolate chips. Freeze mixture until ready to serve.
Prep Time:

20 minutes

Cook Time:

15 minutes

Category:

Ice Cream

Method:

Freeze

Cuisine:

American
Keywords: ice cream, chocolate, mint, homemade
This post may contain affiliate links. Please read my disclosure policy.