Pipe Dream
This post may contain affiliate links. Please read my disclosure policy.

I have two dreams in life: 1. To open a café. 2. To start a farm. Today, let's explore dream number one, an idea a college friend and I have been scheming for years.
The café might be called something like Olallie, open for breakfast and lunch daily from 6am to 3pm. My friend, a lovely girl, would run the front of the house, wooing customers with her big smile and California charm. I would hide in the back, mounting butter into croissant dough, shaping boules and baguettes, firing pizzas into our wood-burning oven. And if all goes as planned, after lunch every day, when the grunt work is complete, my friend and I would turn the reins over to our obedient staff while we dipped biscotti in our cappuccinos and read the newspaper on our sunlit patio.
At Olallie, we would serve coffee and tea, homemade muffins and scones, wood-burning-oven-baked breads and pizzas, salads and soups, house-made granola and open-faced tartines. We would be renowned for our sandwiches. All of our ingredients would, of course, come from local farmers or Fair Trade vendors and would change with the seasons, peaches in the summer, persimmons in the fall. I'm still working on perfecting our signature coffee cake, but Teddy's Apple Cake will make a fine substitute in the meantime.
I know, I know. Let me dream.
This folder, created in 2003, holds all of the recipes we will use at Olallie's.

With any luck, our cafe will draw a loyal following, much like San Francisco's Tartine:

And, after years of honing our skills as restaurateurs, we will turn that folder of recipes into a fantastic cookbook. I am so excited about my latest purchase: The Tartine Cookbook: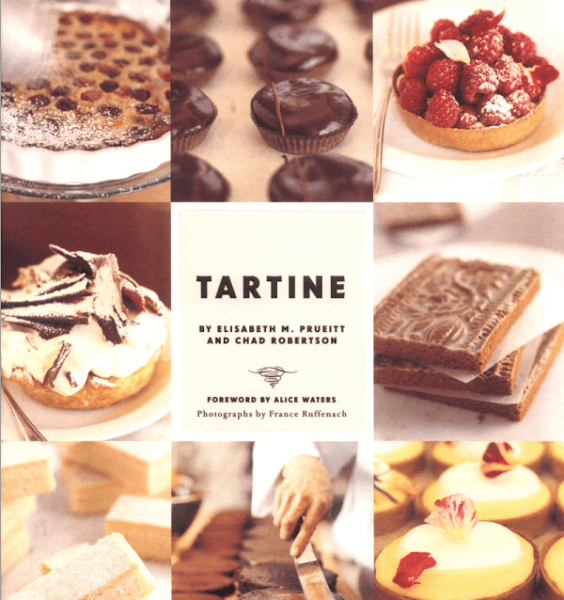 This post may contain affiliate links. Please read my disclosure policy.