Orange and Olive Oil Cake
This post may contain affiliate links. Please read my disclosure policy.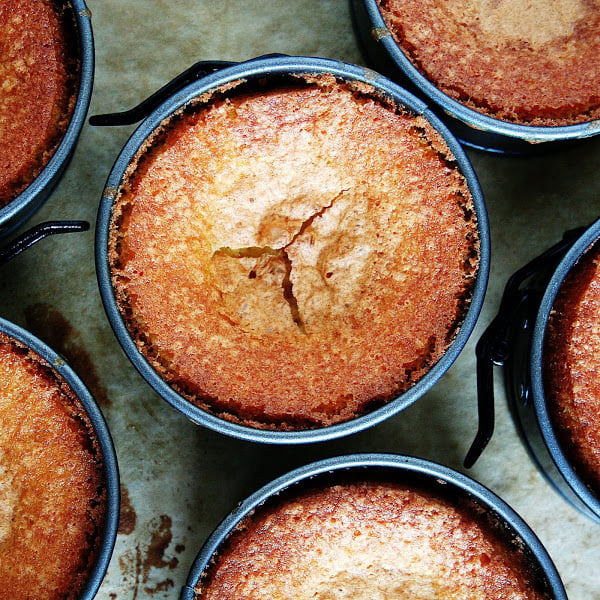 I hate to be Debbie Downer, but I must share some disheartening news with you about olive oil. The extra-virgin olive oil you find at your local supermarket very likely is not extra-virgin at all. It turns out that the USDA doesn't even recognize classifications such as "extra-virgin." As a result, bottlers all over the world can blend olive oil with cheaper vegetable oils and sell it for a premium price as "extra-virgin." If you care to learn more about the widespread fraud in the olive oil industry read this: Slippery Business, The New Yorker, August 13, 2007.
A recent visit to the Temecula Olive Oil Company's shop forever changed how I think about olive oil. I learned so many incredible things. In sum, the company is awesome, their olive oil is delicious, and, as with all foods it seems, it pays to know your grower.
Now, about this recipe. I made this cake — a longtime family favorite — using the TOOC's citrus extra-virgin oil, and never has it tasted so delicious. I didn't even use fresh-squeezed orange juice (the horror!). As you can see, I baked this batch in my mini springform pans, but a standard 9-inch springform pan works just as well. This cake puffs up a touch when it bakes, and sinks when it cools. It is moist and delicious, perfect with coffee or tea, and only needs a dusting of powdered sugar to make it fit for consumption.
Note: If you cannot get TOOC extra-virgin olive oil or any other extra-virgin oil you know to be from a credible source, use an olive oil as opposed to an extra-virgin olive oil. I've made this cake with e.v.o.o. from the grocery store and the taste is too overpowering. That is not the case, however, with TOOC oil.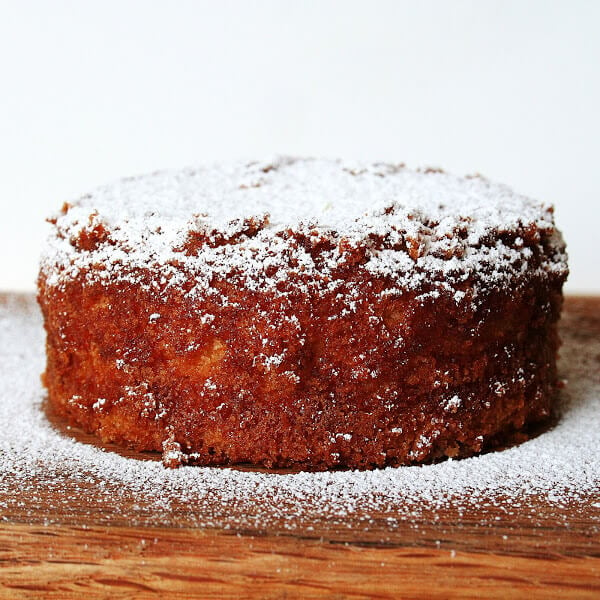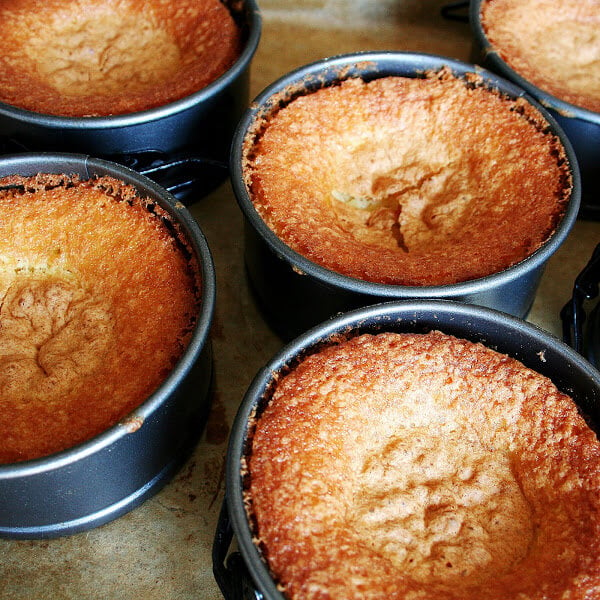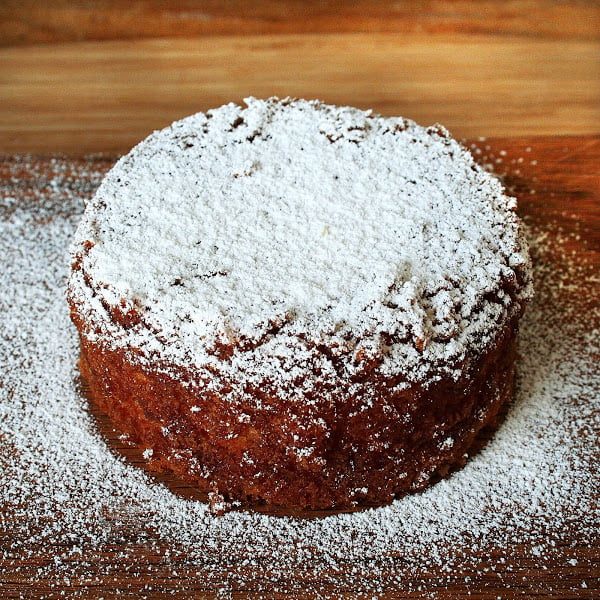 Print
Orange and Olive Oil Cake
---
Author:

Alexandra Stafford

Prep Time:

10 minutes

Cook Time:

50 minutes

Total Time:

60 minutes

Yield:

8 to 10
Description
A few notes: This cake sinks way down as it cools. Don't worry. It will still be one of the most delicious cakes you have ever tasted. It is so moist. Also, this is one of those cakes that seems to get better by the day. Don't be afraid to make it a day early if serving for company.
Optional: Add 2 tablespoons of an orange-flavored liqueur such as Grand Marnier.
---
Ingredients
Butter for greasing the pan

1 1/2 cups

(

195 g

) all-purpose flour

½ tsp

. baking powder

¼ tsp

. baking soda

1/2 tsp

. salt

2

eggs

1¾ cups

(

380 g

) sugar

2 tsp

. grated orange zest

2/3 cup

freshly squeezed orange juice (the juice from about

2

oranges)

2/3 cup

olive oil
---
Instructions
Preheat the oven to 375ºF. Butter a springform pan (or pans) or a 9-inch cake pan. (If using a cake pan, place a round of parchment paper in the bottom of the pan.)
Whisk together the flour, baking powder, baking soda and salt.
With an electric mixer, beat the eggs until blended, then gradually add in the sugar, beating until thick. The mixture will be pale yellow. In a separate bowl, whisk the zest, juice and oil. Add to the egg mixture in thirds alternating with the flour mixture.
Spread batter into pan and bake for about 50 minutes, checking after 30 minutes, until a toothpick comes out clean. If after 30 minutes, it looks as though the cake is browning too quickly, lower the oven temperature to 350ºF. Cool on rack for at least 15 minutes. Note: This cake rises in the oven and falls way down as it cools — this is normal. The cake still tastes incredibly delicious and moist. 
Sift confectioners' sugar over top before cutting and serving.
---
This post may contain affiliate links. Please read my disclosure policy.