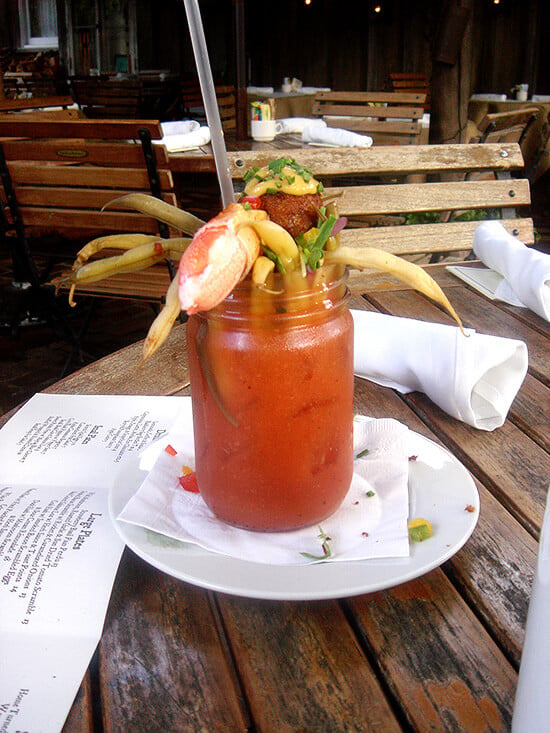 I'm not even the Bloody Mary type. And had my friend not encouraged me so, I wouldn't have thought to order one. But I do as I'm told, generally, and I began my breakfast at The Ramos House Cafe with a Bloody Mary. A Bloody Mary teeming with pickled green beans, sprinkled with shredded basil and chives, and topped — completed — with a scotch quail egg that is.
What, might you ask, is a scotch quail egg? A scotch quail egg is a soft-boiled quail egg, wrapped in ham, breaded and deep fried. And it is insanely delicious. Had I ordered nothing else that morning, I would have been completely content.
Well, in theory, I would have been completely content. Had I never tasted the apple cinnamon beignets, had I never spread the buttermilk biscuits with homemade apple jam, and had I never run my fork through the wild mushroom scramble into crispy sweet potato shavings, I would have been completely content.
I've been to Ramos House now several times and can't say enough about it. For one, it's hands down one of the most charming restaurants I've ever stepped foot in. I could spend hours in the bathroom alone. Truly. Go. You'll understand.
But even if Ramos House wasn't rooted in an idyllic garden, flanked by lemon trees and gurgling fountains, stationed next to a railway leading to, perhaps, Hogwarts School of Witchcraft and Wizardry, the food would make up for any lack of ambience.
This place is worth a trip across the country. Seriously. All of you East Coasters who have yet to come visit me in sunny California, here's some more fodder. It has been a little over a year now since I moved, and I am finally feeling settled. Meaning, I have finally found some food outlets that rival, in their own way, Ding Ho noodles, Fisher's soft pretzles, and Melograno's mushroom pappardelle.
My most recent visitors, pictured here standing outside Pannikin on PCH, another favorite spot, shared my enthusiasm for Ramos House. And, before leaving the OC last week, they managed to so kindly buy me a copy of the Ramos House Cafe cookbook. Words cannot describe my excitement. While I haven't tested the recipe below, I have a feeling it's a winner.
Happy Easter!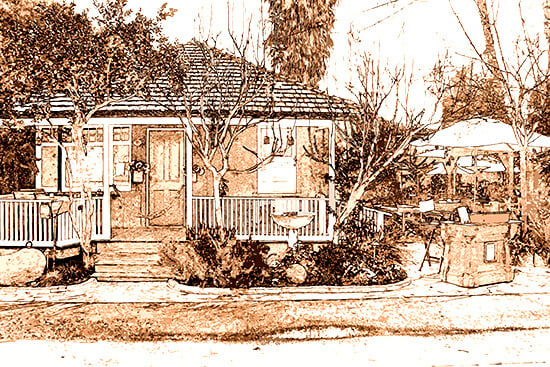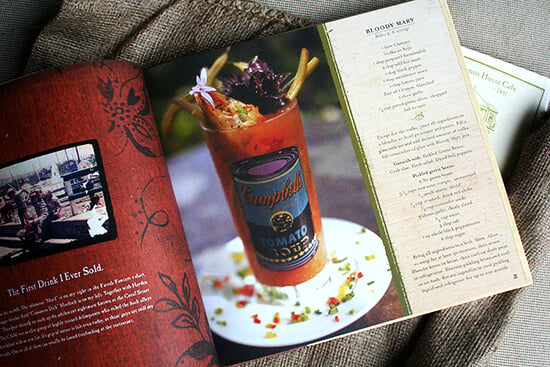 ---
---
Serve with: