How to Make a Cork Wreath + Food-Related Gift Ideas
This post may contain affiliate links. Please read my disclosure policy.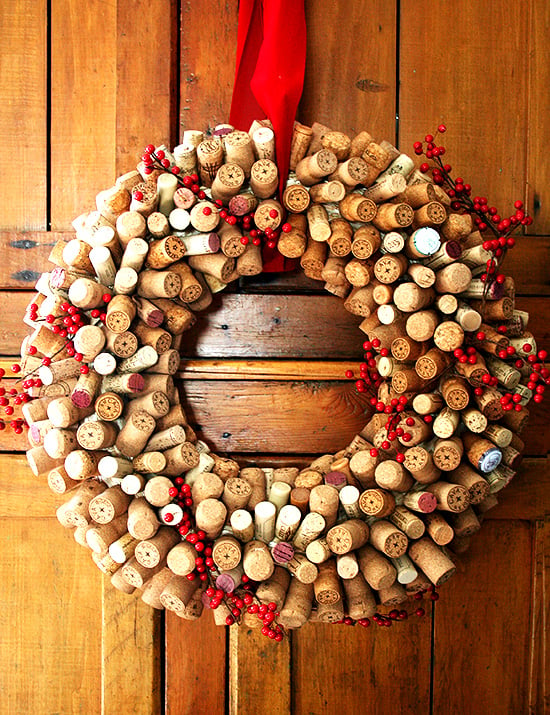 Greetings! It's that time of year again. Somehow I find myself just as I did last year, with Christmas rapidly approaching and without a single gift purchased. Yipes. I did, however, finally find a home for all of the corks I have been collecting this past year. This cork wreath is now hanging in the little cafe where I work.
Interested in making a cork wreath? I found everything (with the exception of the corks) I needed at Michael's Craft store:
corks (a ton … couldn't tell you how many I used)
18-inch or 12-inch straw wreath*
pins (you know, sewing pins)
glue (I used clear craft glue … there are one million choices at Michael's. )
a decorative berry garland (optional, but I think it adds a nice touch)
red wire (thick enough and strong enough to hold up the wreath)
2.5-inch wide red ribbon
thimble (optional, but helpful)
* I used an 18-inch straw wreath. The next time I make one of these, I might try using a styrofoam wreath instead. The problem is that the styrofoam ones I saw at Michael's were white (naturally). I think the texture of styrofoam might hold the pins better but I think it would be necessary to spraypaint the wreath a light brown color. Might be something to consider. Styrofoam wreaths are oddly much more expensive than straw wreaths, too. Interesting.
I basically followed the method outlined on the blog Daily Inspiration. Truthfully, I doubted the wreath would come together the entire time I spent making it. Not until I wove the berries through the corks, tied the big red ribbon around the top and saw it hanging in the cafe where I work did I accept it had all worked out.
Here is what I did:
1. Lay newspaper across a big table. Put in a good movie or turn on some good tunes.
2. With your thimble on thumb, insert pins about halfway into as many corks as you can before you get bored.
3. Working with 10 to 20 at a time, squirt some glue onto the exposed portion of the pin. Begin inserting corks at a slight angle into the wreath as tightly as you can. This is harder than it sounds. I felt like I couldn't get the corks packed tightly enough together, but just trust that it will all work out in the end.
4. Repeat until the wreath is completely filled with corks. Carefully weave the decorative berries through the corks and around the wreath.
5. Make a big loop with the red wire. Cover the wire with the wide red ribbon.
6. Hang your wreath, step back and admire your handy work.
Please email me if you have any questions about this. I wish I had better photo-documented the process but alas I have not.
UPDATE 11-14-2012
I just received a nice email from a Reader, Janice, who shared her method, which sounds better than the way I made mine. I am going to make one this year using her method:
This is what Janice does: I use double pointed wooden toothpicks. (AK's Note: I just purchased some double-pointed wooden toothpicks, however, and am having a hard time getting them into my corks without breaking. They were from the Dollar Store, which could have something to do with it, so I am going to try another brand as well as plastic double-pointed toothpicks.) I push the picks in the corks first and then I put glue in a small bowl and dip the end in before pushing them into the wreath. I have use the straw wreath forms, they seem to be the easiest to work with, for me anyway. I have a friend who used a floral foam wreath form. Her's looked great too. She wrapped the form with untwisted raffia paper.
Also: If you are looking for some ideas for food-related gifts this holiday season, here is a little list I put together last year. If you have any other good ideas of your own, food-related preferably, let me know and I'll add them to the list:

Also, I'm refining a recipe I have for flourless chocolate cake. The recipe I have is pretty good but the quantity is so large — it's written in restaurant proportions — so I need to scale it back and tweak a few things before I can share it with you. I made it for Thanksgiving and it was well received. My brother polished off two of these mini cakes in one sitting. He's such a good boy.
Now, I also am wondering if any of you have a good recipe for homemade sticky buns? I really want to make them for my family over the holidays and I have about five or six different recipes on file that I have been comparing. I'm starting to get overwhelmed. If you have any ideas I would love to hear them.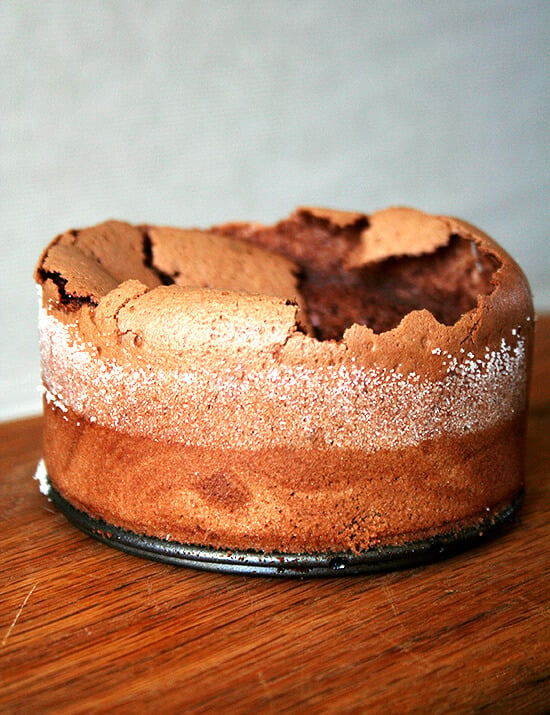 Happy Holidays Everyone!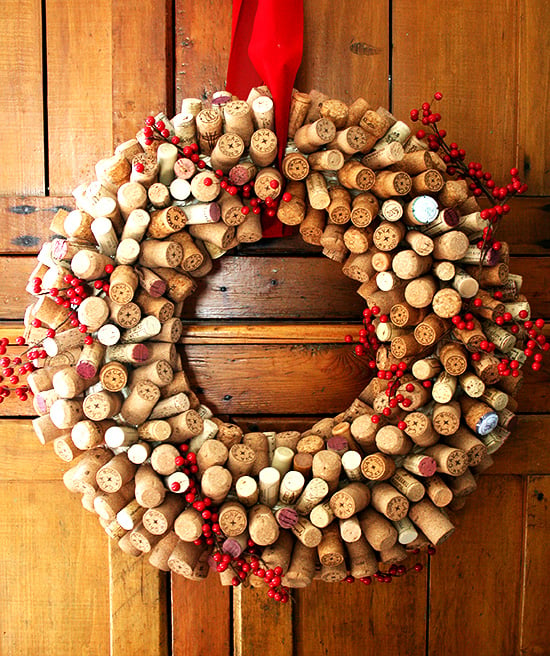 This post may contain affiliate links. Please read my disclosure policy.