Oatmeal Muffins
This post may contain affiliate links. Please read my disclosure policy.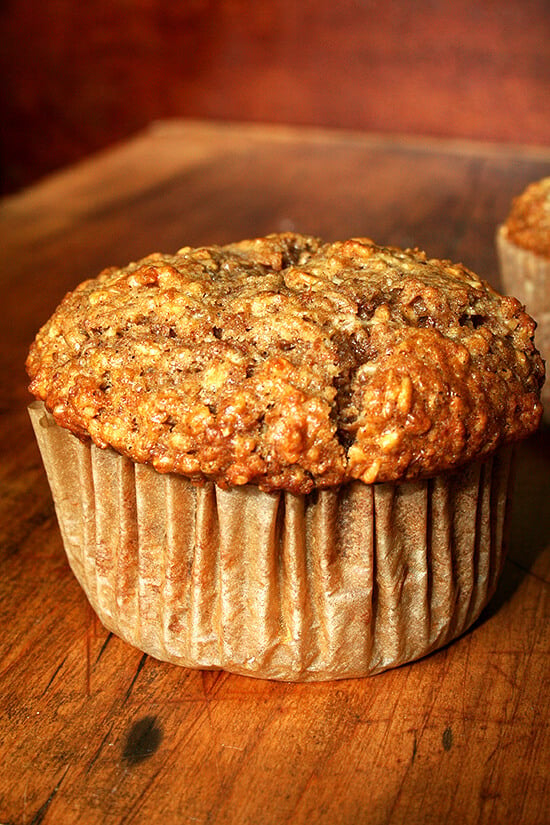 My baby bro is really funny. Last month when he came to visit, I fixed him some breakfast, a bowl of oatmeal with cinnamon and sliced banana, my favorite way to start the morning.
I took a risk making him oatmeal — I knew that. I mean, it's hard to compete with my mother who whips up plates of fried egg sandwiches on toasted homemade bread, slides them under her favorite child's nose just minutes after he lounges into the kitchen mid-morning, not uttering a word but like some sort of magical magnet drawing cups of freshly brewed coffee and hot breakfast his way.
Oatmeal was a risk for sure. Even so, I expected a bit of a better reception. He took two bites, dipped his spoon in for a third, pushed it around a little bit, then scrunched up his face while nudging the bowl my direction and asked, "Will you eat it for me?" My baby bro is 25. I love him so much.
Well, like my mother, I feel this need to feed people — to make them happy with food — and when things don't work out as planned, I feel disappointed. I felt a little depressed about the oatmeal.
Next time he comes, I'm going to make him these muffins, my latest fix. I discovered this recipe in the November Bon Appetit's RSVP section. They are delicious. After I made a batch of the batter, I baked off one a day in a paper-lined ramekin for about a week straight. What a treat!
I also made a teensy discovery. I didn't have enough rolled oats for the recipe, so I substituted in steel cut oats for about half of the total. To my surprise, the steel cut oats added a nice crunch and reminded me of a favorite muffin I hadn't thought about in years. Metropolitan Bakery in Philadelphia makes the most incredible millet muffins, and when I lived there, it was hard to pass by its doors without stopping in for one. I think I know which cookbook I need to add to my wishlist. A millet muffin sounds so good right now. Santa, I hope you're reading.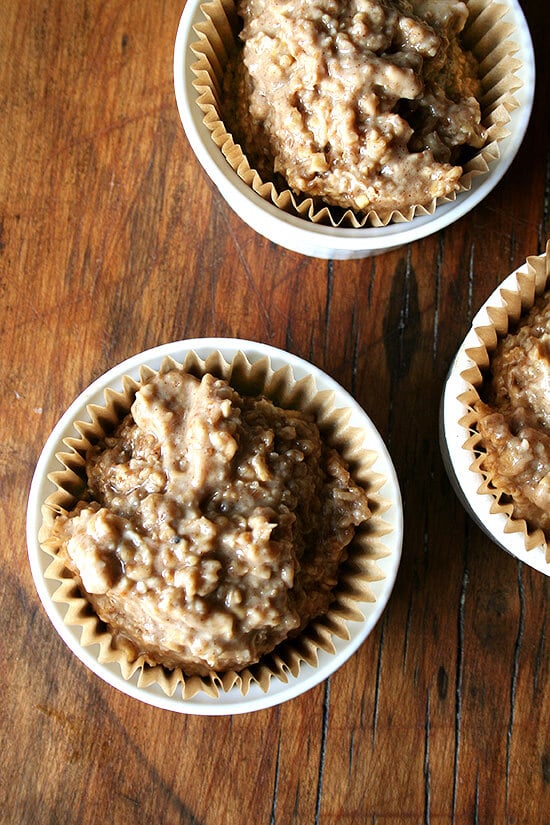 Baby bro with baby doll. She adores her uncle. It's so cute.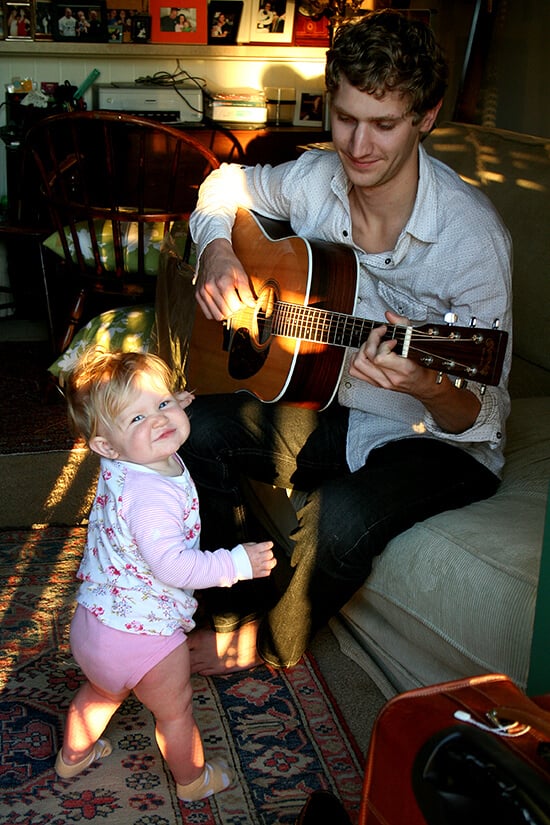 Print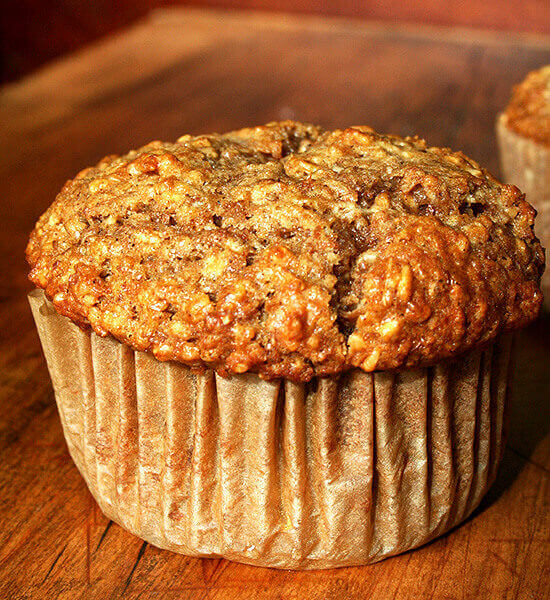 Oatmeal Muffins
---
Description
Inspired by this recipe in Bon Appetit
Original recipe hails from Tazzaria
Note: You can make the batter ahead of time, stash it in the fridge, and bake off muffins as you wish.
---
Nonstick vegetable oil spray or paper muffin liners

2 1/3 cups

quick-cooking oats (I have had success with all varieties of oats including using as much as a cup of steel cut oats)

1 cup

whole wheat or white flour

1/2 cup

(packed) dark brown sugar

1/2 cup

sugar

2 tablespoons

natural oat bran (if you have it)

2 tablespoons

wheat germ (if you have it)

2 teaspoons

ground cinnamon

1 1/2 teaspoons

baking soda

1 teaspoon

kosher salt

1 cup

buttermilk

1/2 cup

canola oil

1

large egg

1 teaspoon

vanilla extract

1/3 cup

boiling water
---
Instructions
Preheat oven to 375°F. Spray 8 large muffin cups (1-cup capacity) or 18 standard muffin cups (1/3-cup capacity) with nonstick spray, or line them with paper muffin liners. (Note: I baked off these muffins in paper-lined ramekins. It worked beautifully.)
Whisk oats and next 9 ingredients in large bowl. Add buttermilk, oil, egg, and vanilla; whisk to blend. Stir in 1/3 cup boiling water and let stand 5 minutes. Divide batter among prepared muffin cups.
Bake muffins until tester inserted into center comes out clean, about 28 minutes for large muffins and 20 minutes for standard muffins. Cool 10 minutes. Turn muffins out onto rack; cool. Serve warm or at room temperature.
Prep Time:

10 minutes

Cook Time:

28 minutes

Category:

Muffin

Method:

Oven

Cuisine:

American
Keywords: muffins, oatmeal, breakfast, healthy
This post may contain affiliate links. Please read my disclosure policy.