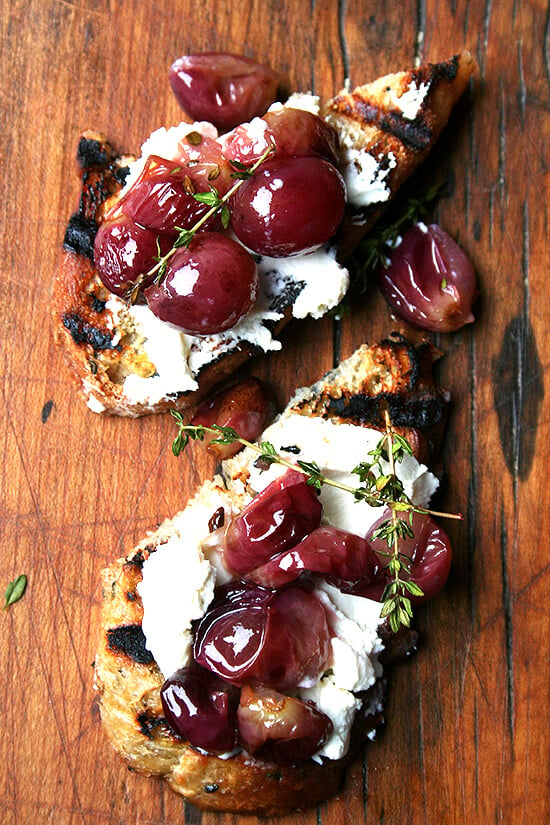 Oh, hello there. Sorry to do this again while you're all busy working, but I feel compelled to share another lunch with you: roasted grapes with thyme over grilled bread and fresh ricotta…yum. I promise to only do this when I really mean it. This recipe comes from this month's Real Simple magazine, and fittingly, it couldn't be more simple or delicious.
I first made this over the weekend as a side dish, omitting the bread, just spooning the warm, thyme-infused grapes over a dollop of homemade ricotta. It was delectable. Why omit the bread, you ask? Well, because the main dish was pear and bacon panini, and serving grilled bread aside panini seemed like overkill. BTW, the pear and bacon sandwiches (another September RS recipe) were fabulous — hoping to report back on those soon.
What I love about this recipe is its versatility. It's delicious with or without bread. It could be served with any number of cheeses. It could be served at a casual lunch as an open-faced sandwich or at a fancy dinner party as a beautiful hors d'oeuvres.
And what I can't stop dreaming about doing is this: making an all-white pizza (perhaps with homemade ricotta, Parmigiano Reggiano, and mozzarella) and, as soon as the pie emerges from the oven, topping it with these just-bursting, sweet-salty grapes. I'll let you know when that day arrives.
---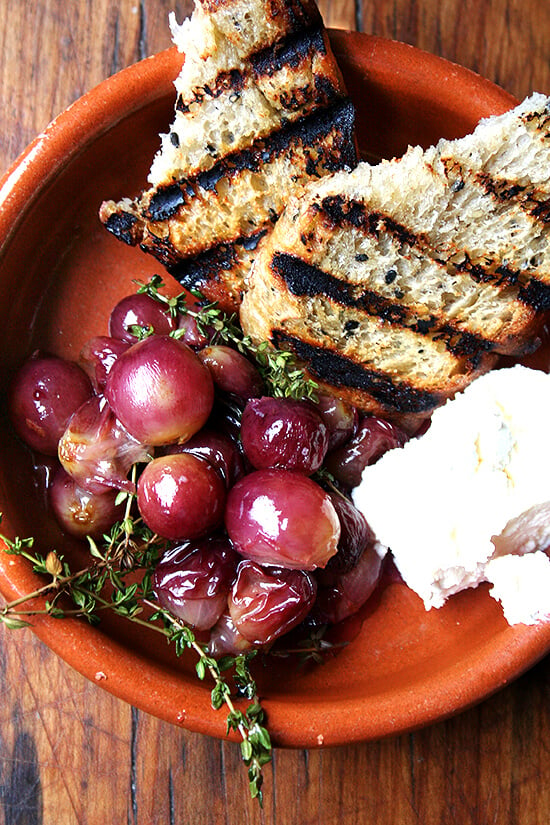 Grapes tossed with thyme, olive oil and salt: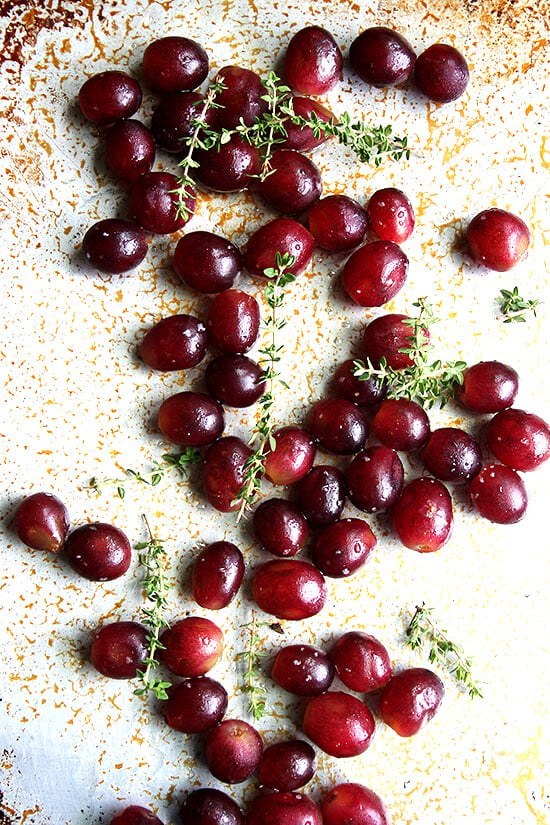 Grapes just removed from the oven: