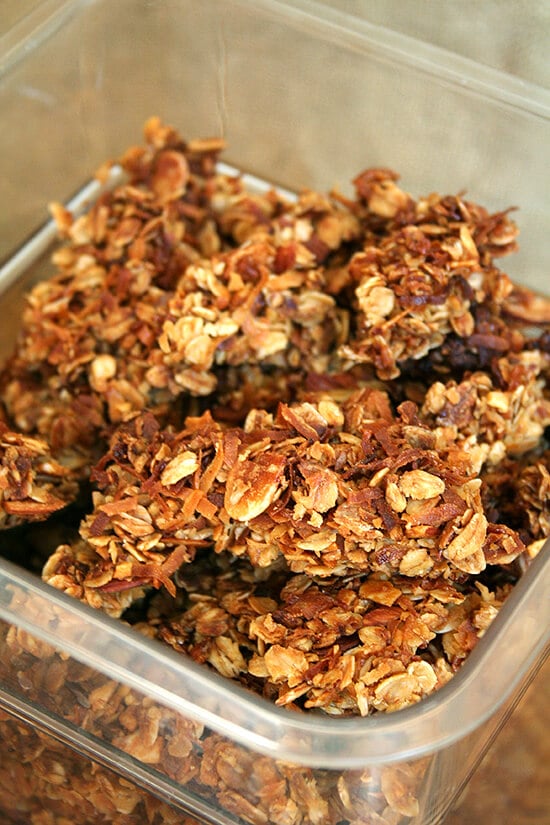 …it's always nice to have some baked goods on hand. Here are four that never fail to please.
1. Granola. I don't know anyone who doesn't welcome a bowl of homemade granola with milk or yogurt topped with fresh berries or sliced banana first thing in the morning. This also is my go-to gift for a host or hostess and my most-often requested recipe. (Note: I've made a few changes, which are listed below. It's now much less fussy, a teensy bit less sweet, and still just as delicious.)
2. Biscotti. I've never had anyone pass on a homemade biscotti with their morning beverage. These are perfect with coffee, tea, hot chocolate…anything really.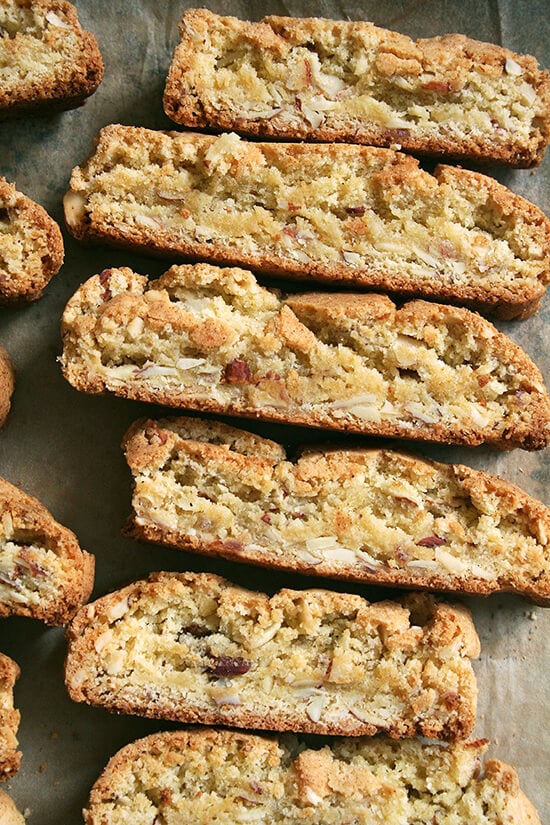 3. Salted Oatmeal Cookies. While I consider numbers 1 and 2 to be essentials, it doesn't hurt to have a jar filled with these salted oatmeal cookies on hand either. I've been making this Washington Post recipe since 2007, when my teensy grandmother snipped it out of her Wednesday paper and saved it for me. She was so wonderful. A perfect balance of sweet and salty, these cookies are one of my favorites. Your guests will adore them (and you), too.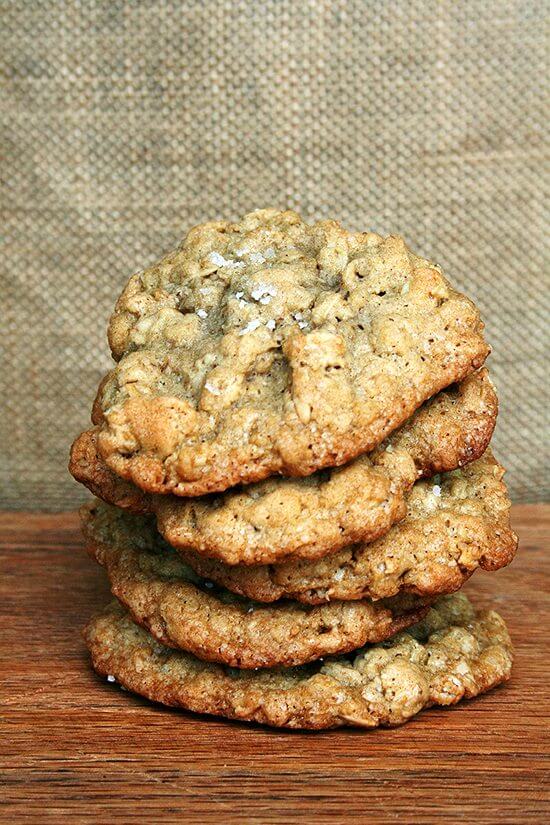 4. Honey Whole Wheat Toasting Bread. Finally, if you're feeling particularly domestic, it's especially nice to have a couple of loaves of honey whole wheat bread kicking around. Made with leftover coffee, this good-old-fashioned recipe — no no-knead-super-slow-rise tricks here — hails from the Bakery Lane cookbook. I wish I had a photograph of my mother's copy, now held together by rubber bands and twine. It's filled with goodies.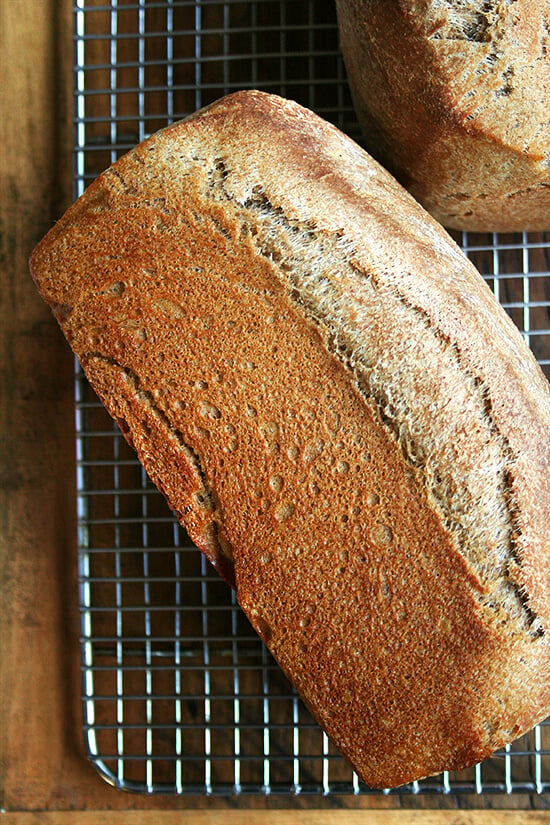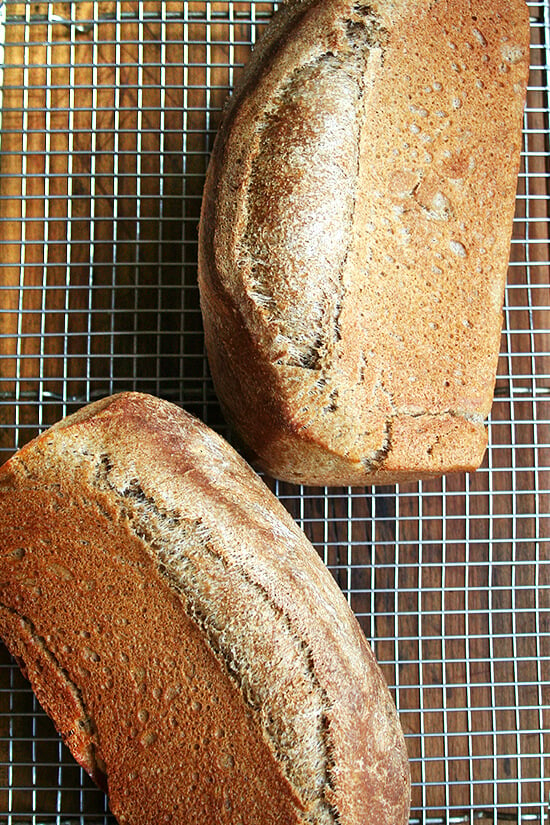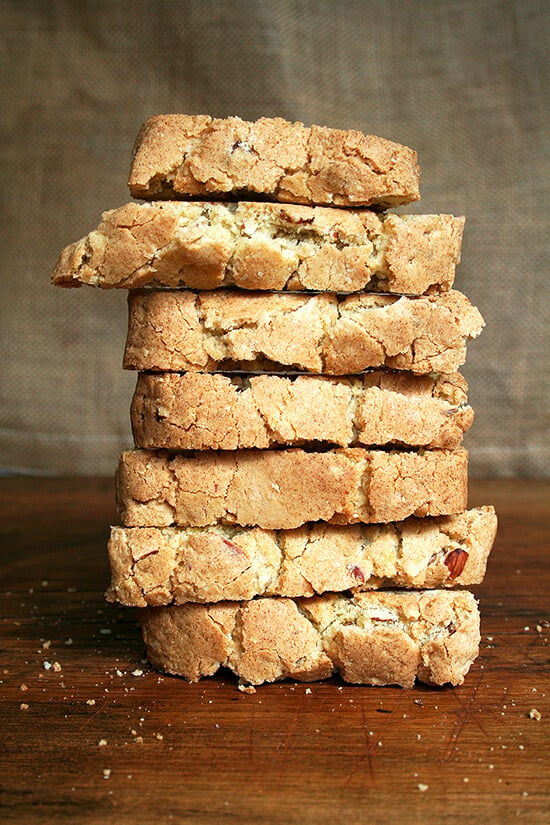 Recipes
Notes: I've posted the granola and biscotti recipes before but I have updated them a tiny bit. I am preferring things less sweet these days, so I've cut back the sugar in the biscotti by a quarter cup, and I don't bother with the egg wash and sugar glaze before baking — the biscotti are just as delicious. And for the granola, I rarely bother making the candied almonds and cashews, (though they do add a nice touch if you plan on giving the granola as a gift.) I also have cut back the amount of coconut a teensy bit and replaced that amount with more sliced almonds. Again, the granola is just as delicious.