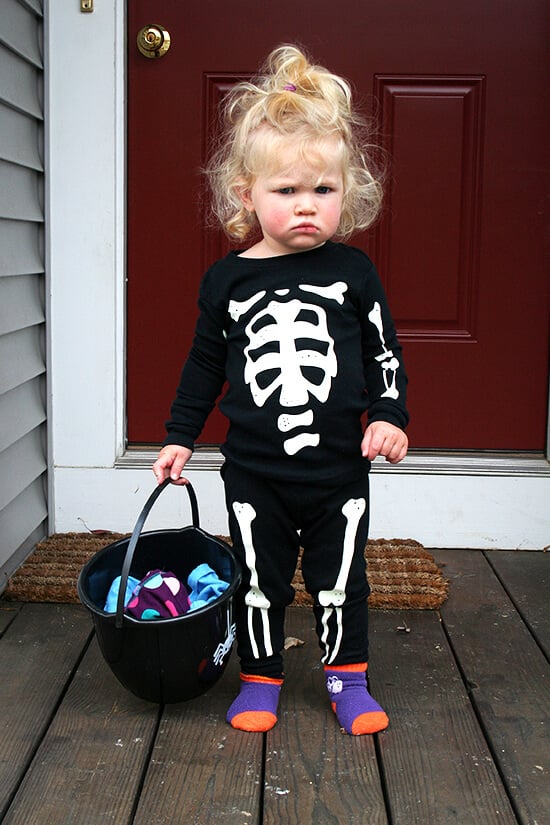 Happy Halloween Everyone!
Here in the Stafford household we're feeling particularly festive. Ella has been dressed in her costume since Monday. Yesterday I made candy corn-topped mini cupcakes. And today I found myself making pressed-leaf gift tags. What can I say? The spirit is strong this year.
The truth is that I made these treats against all of my instincts. I mean, it seems a little unnecessary to bake a peanut butter cup into a cupcake to then top it with more candy. Right? I'd so much rather just eat a brownie. Or a good cookie. Or the peanut butter cup on its own.
That said, these mini cupcakes are festive and fun, and if you're looking for a way to spruce up your Halloween dessert spread, these triple-treat bites would certainly fit in. Feeling crafty? Adorn a clear plastic goodie bag with a pressed-leaf gift tag (see below) to make lovely little party favors.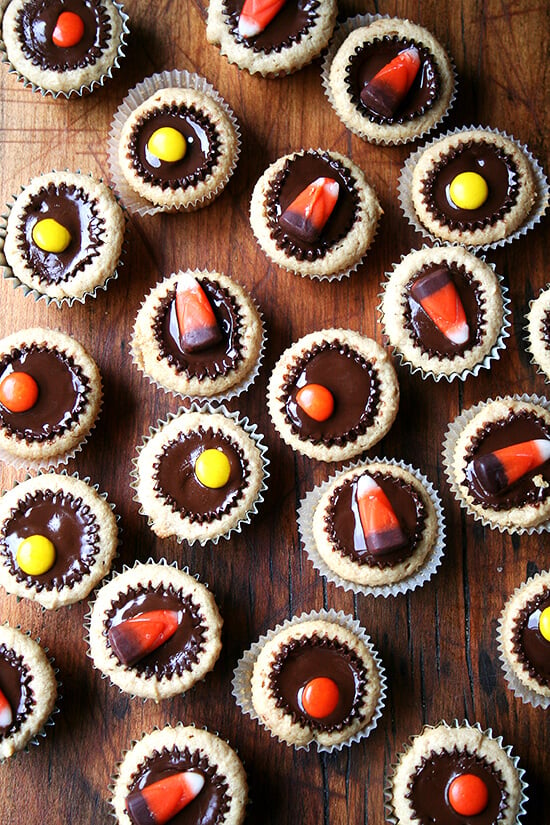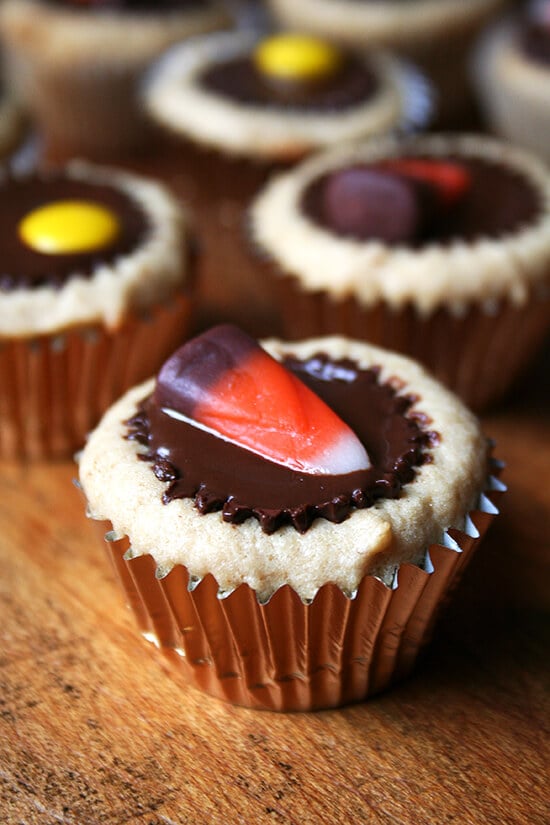 Martha Stewart Pressed-Leaf Gift Tag: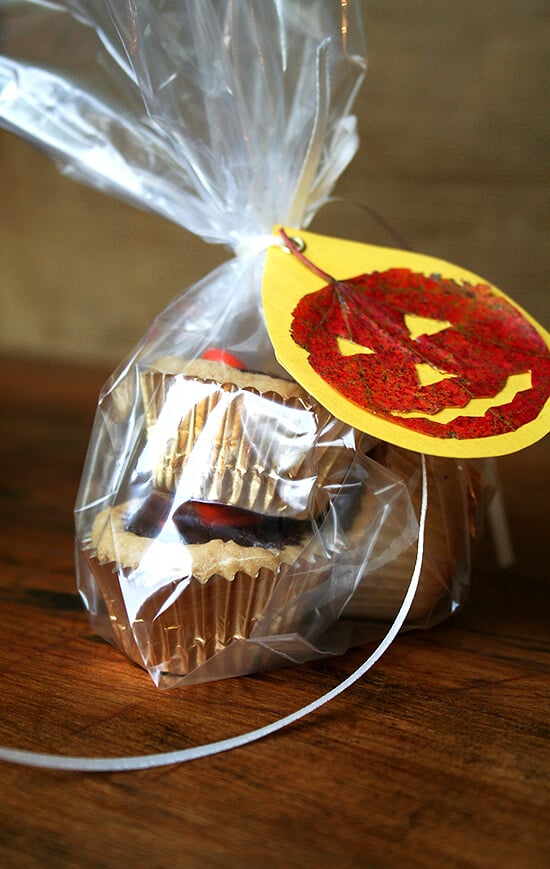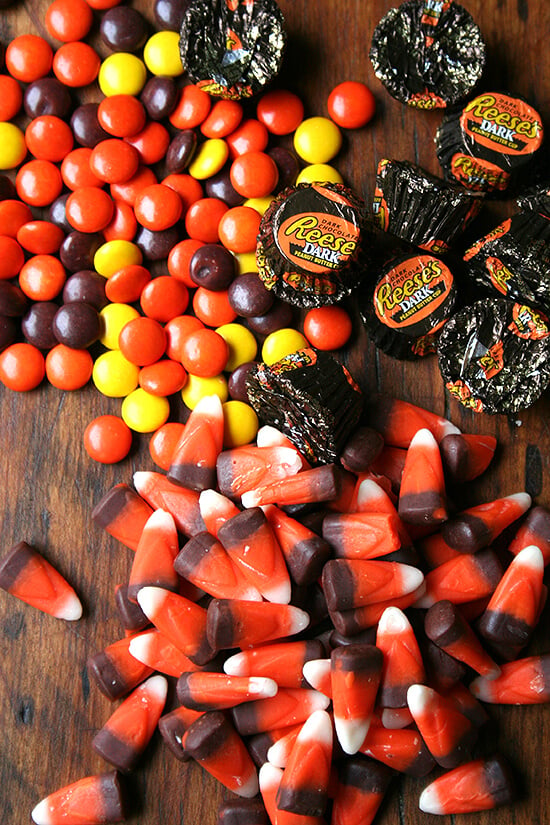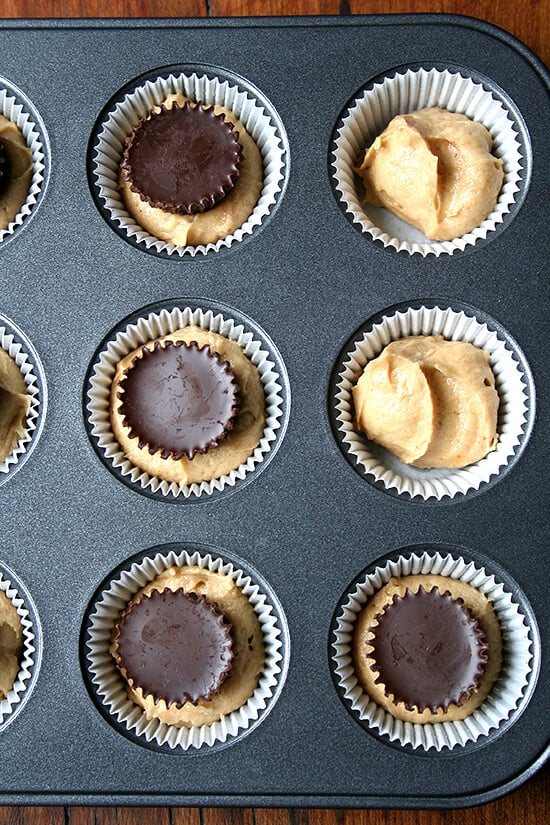 Mini Triple Treat Cupcakes
Source: Everyday Food October 2011
Notes: I used dark chocolate peanut butter cups. I prefer these treats frozen or chilled — they definitely taste better once they've cooled to room temperature at the very least.
Pressed-Leaf Halloween Gift Tags
Source: Martha Stewart