Buttermilk Panna Cotta
This post may contain affiliate links. Please read my disclosure policy.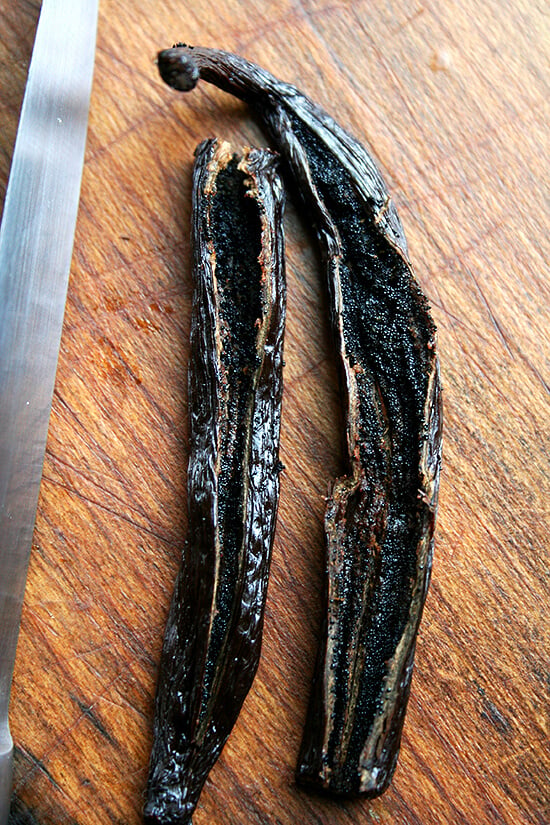 **UPDATE: It's been years since I've used IndriVanilla beans, and the ownership has changed. One of you recently alerted me to a bad experience you had with the company, and for this reason, I can no longer endorse the company. Keeping the post up for the recipe, but please consider other options for vanilla beans.**
Until about a month ago, I had altogether stopped purchasing vanilla beans. I couldn't justify paying $12 for a single bean — a desiccated looking one at that — at the grocery store when I could substitute vanilla extract with little harm done.
Imagine my surprise when I discovered IndriVanilla, a source for Fair Trade, organically grown vanilla beans at beyond reasonable prices — I ordered 19 beans online for a grand total of $13.50 including shipping. The beans arrived just days after I placed the order, their beautiful fleshy bodies visible through the cryovacked pack.
I didn't want to break the seal, but I couldn't resist. I snipped the corner, releasing a waft of vanilla aroma, and pulled out the bundle of tightly nestled glistening beans. But holding the pods in my hands wasn't enough, nor was inhaling their perfume as I ran them under my nose. I grabbed my knife and made an incision, prying open the seam with the blade to reveal the caviar. Vanilla caviar — it's an incredible sight. How could these beans cost only 50 cents a piece?
I contacted the company to learn more. The owner of IndriVanilla buys the beans directly from a farmer in Indonesia at his asking price. Without a middleman involved in the exchange, prices stay low. What's more, this family-run co-op practices sustainable growing methods, using sheep to fertilize the crops and to control insect populations, precluding the need for pesticides, insecticides or synthetic fertilizers. While this farm has been growing organically for over ten years, they are not yet certified, the high cost of certification prohibiting the process at the moment.
So many recipes — Balzano apple cake, vanilla ice cream, homemade vanilla extract — flashed in my mind as I stared at that split-open bean, but I decided on panna cotta, a recipe I've been meaning to revisit after recently discovering my go-to recipe to be too sweet. I found this Claudia Fleming recipe on Saveur.com and frankly can't find a thing wrong with it. Creamy, beautiful and delicious, it's a perfect medium for showcasing these beans.
I know it's still January, and we really shouldn't be thinking about creamy desserts just yet, but keep this one in mind for Valentine's Day, which is right around the corner. Those of you who have already made panna cotta know that it doesn't get much more simple than this in the dessert department. It can be made ahead — several days in advance in fact — and the only cooking involved is bringing a little cream to a boil.
And if you don't have time to whip anything up for a special someone, I think these beans alone would make a lovely gift. A bundle of vanilla beans, perhaps tied with a red ribbon? It doesn't get much more romantic than that.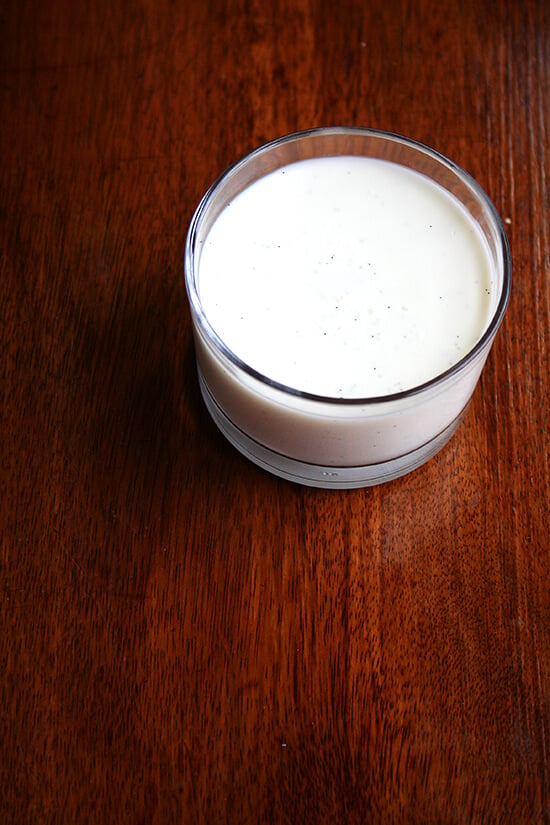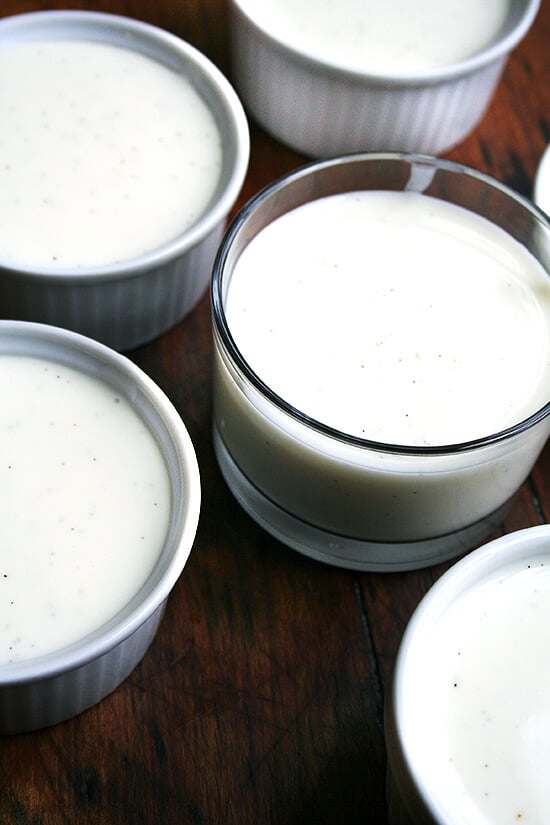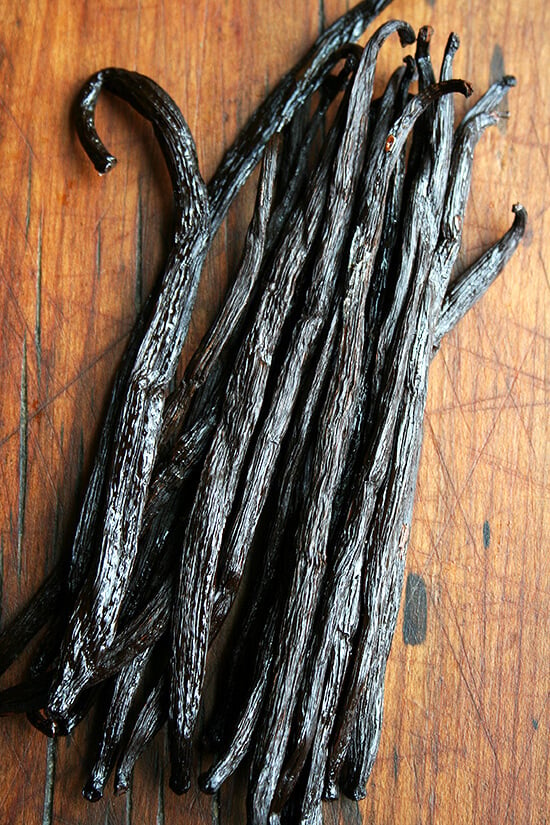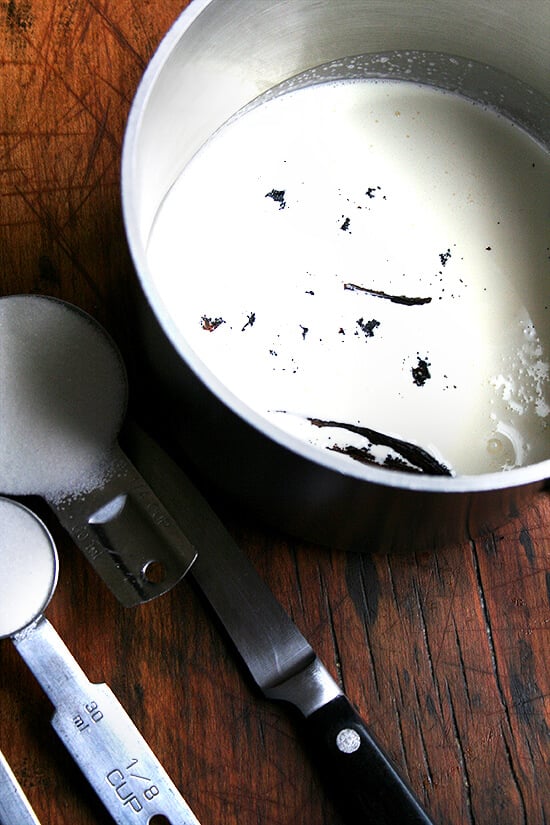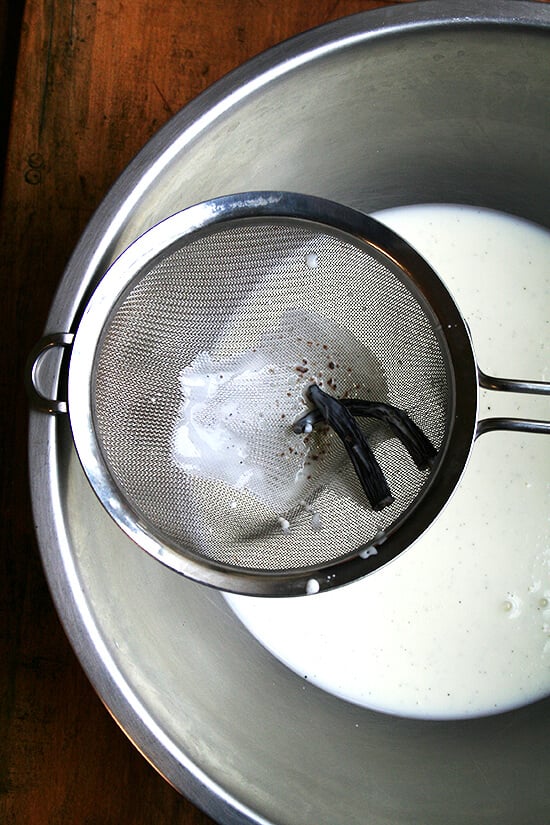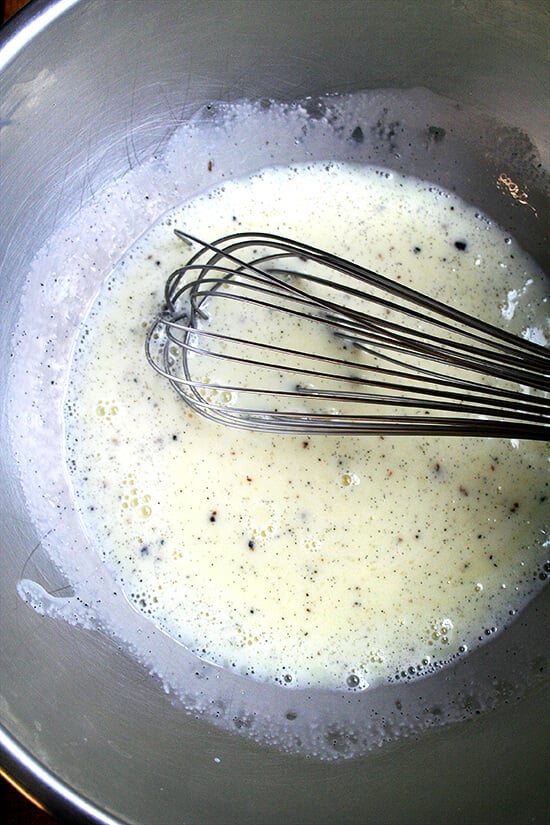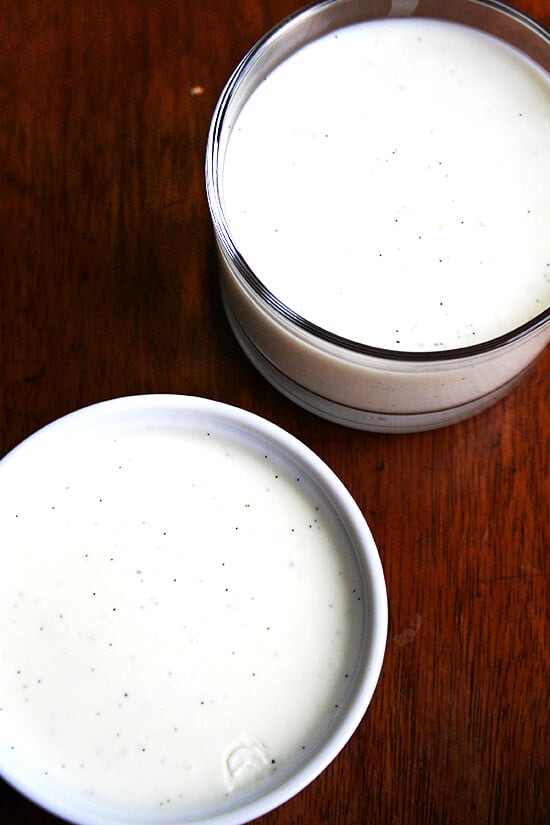 This is how the vanilla beans arrive — in a nice cryovacked pack. After you break the seal and are ready to store the remaining beans you are not using, it's important to get the beans back into an air-sealed environment. If you have a FoodSaver, that is ideal, but that could become a pain if you are planning on using the beans frequently. The owner of IndriVanilla advises coiling them up and storing them in a glass jar with a rubberized lid and coiled ring. I bundled mine up really tightly in plastic wrap and then stored them in a mason jar. They seem to be staying very fresh. Pictured below are the premium beans — I have yet to open these beauties.

Print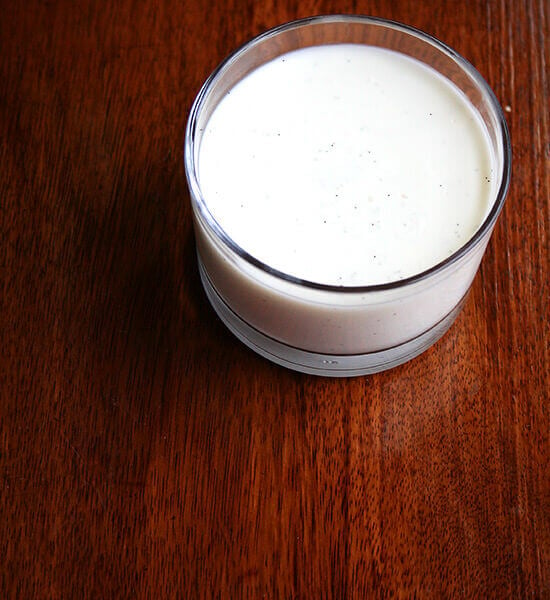 Buttermilk Panna Cotta
---
Description
Source: Claudia Fleming via Saveur
Notes from Saveur: This recipe is adapted from one in Claudia Fleming's The Last Course (Random House, 2001). Panna cotta means cooked cream.
---
1 1/2 tsp

. unflavored gelatin

1 1/4 cups

heavy cream*

7 tbsp

. sugar

1/2

vanilla pod, split lengthwise

1 3/4 cups

buttermilk
*If you want to lighten it up a bit, you could substitute whole milk (probably even 1% or 2%) for the heavy cream. This might alter the texture a bit, but I imagine the flavor will still be nice.
---
Instructions
Soften gelatin in 1 tbsp. cold water in a medium bowl for about 5 minutes. Meanwhile, put cream and sugar into a small saucepan. Scrape seeds from vanilla pod into pan, then add pod. Heat cream over medium heat, stirring until sugar dissolves, 3–5 minutes, then stir into bowl with gelatin. Stir in buttermilk, then strain into another bowl.
Divide custard between six 8-oz. ramekins and refrigerate until set, about 3 hours. To unmold, dip ramekins into a dish of hot water, then invert custards onto plates. (Note: I don't invert — I prefer serving the panna cotta in their ramekins with a spoon.) Garnish with raspberries or other fruit, if you like.
Prep Time:

15 minutes

Cook Time:

5 minutes

Category:

Dessert

Method:

Refrigerator

Cuisine:

Italian
Keywords: buttermilk, panna, cotta, vanilla, bean
This post may contain affiliate links. Please read my disclosure policy.