Spicy, Crispy, Addictive Cheese Sticks
This post may contain affiliate links. Please read my disclosure policy.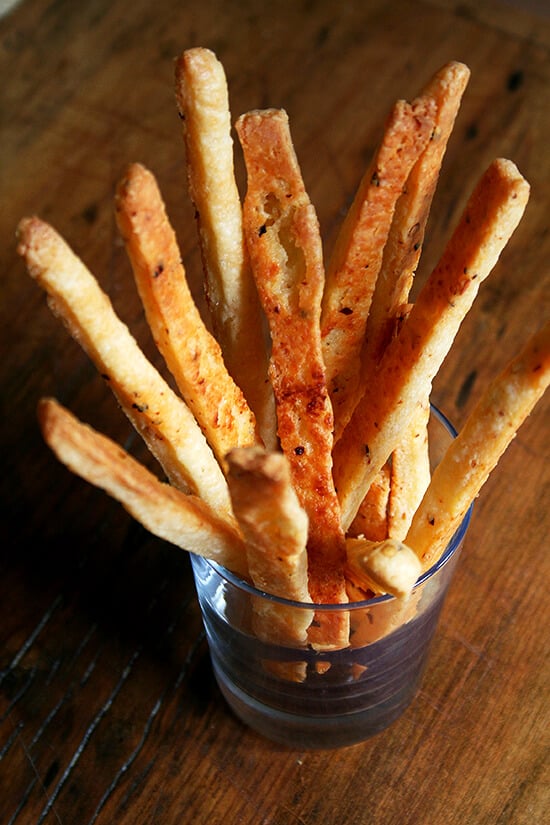 Oscar night is fixin' to be a good one thanks to these cheese sticks brought to my attention by my friend Darcy.
Spicy, salty, crispy — these cheesy cocktail straws are addictive and will never not appear at a party I host from here on out. They take just minutes to whip up, couldn't be more party-friendly, and they look beautiful to boot.
Who doesn't love butter, cheese, salt, and a little spice?
I'm looking forward to Oscar night already… if I'm being honest: I don't know any of the nominated movies. This is because I've been totally distracted by Foyle's War — haven't been able to watch a single other show since beginning the series. Disc one of the final season is sitting on my kitchen table, too. Hmmm. It seems the only certainty for Sunday evening is cheese straws. I can live with that.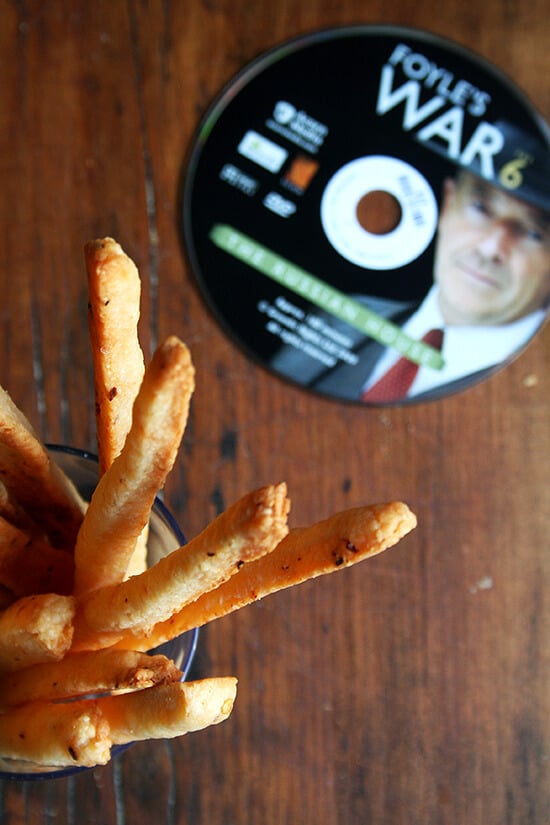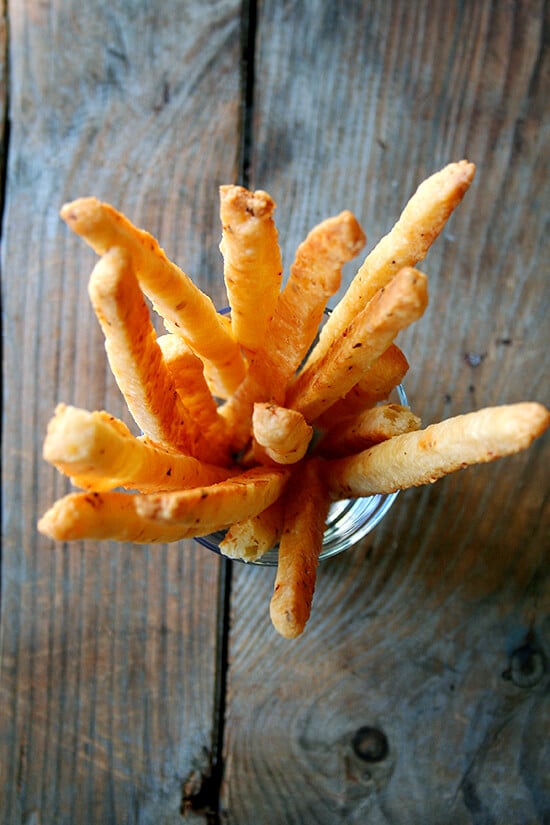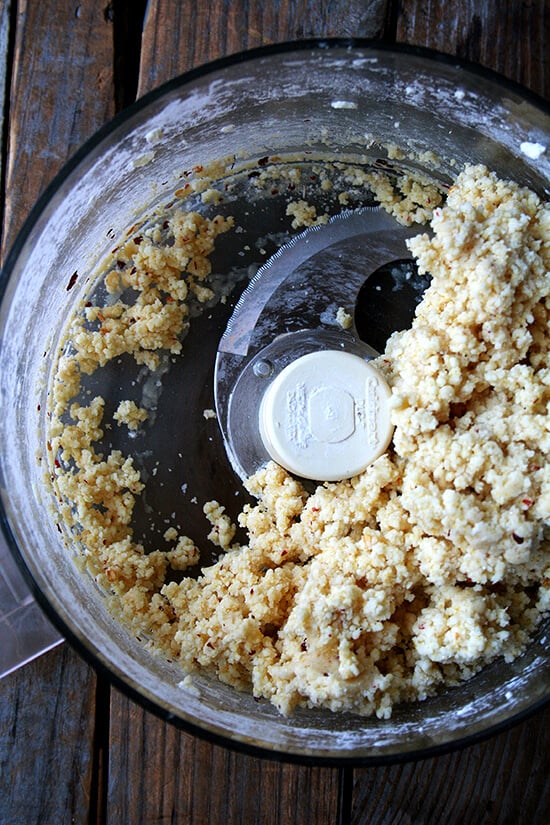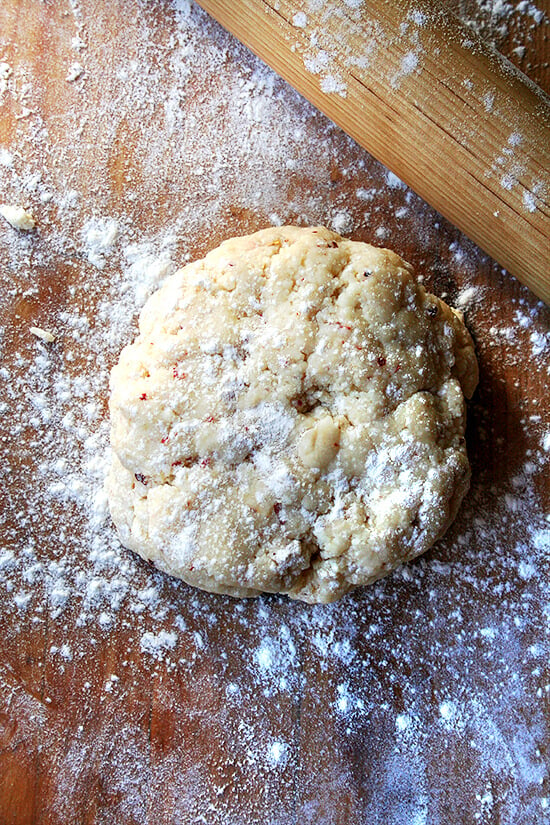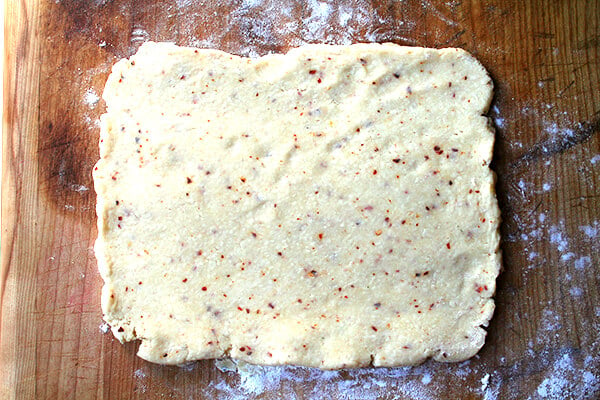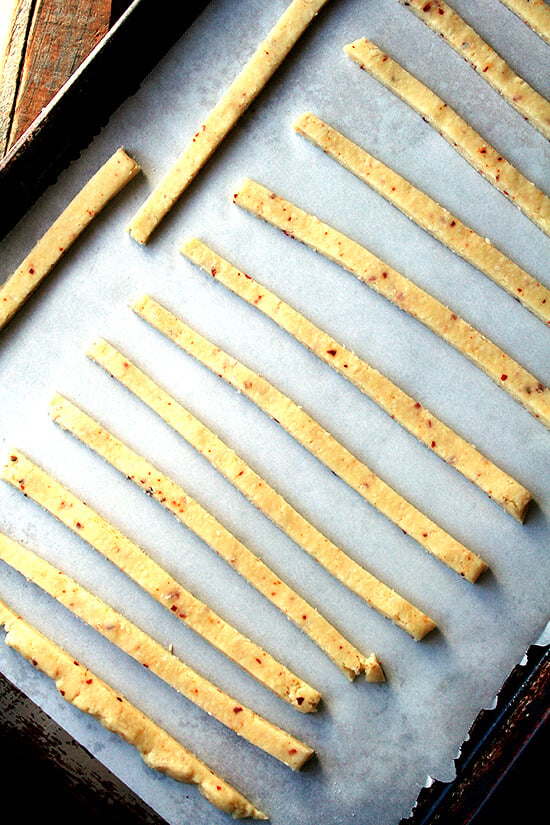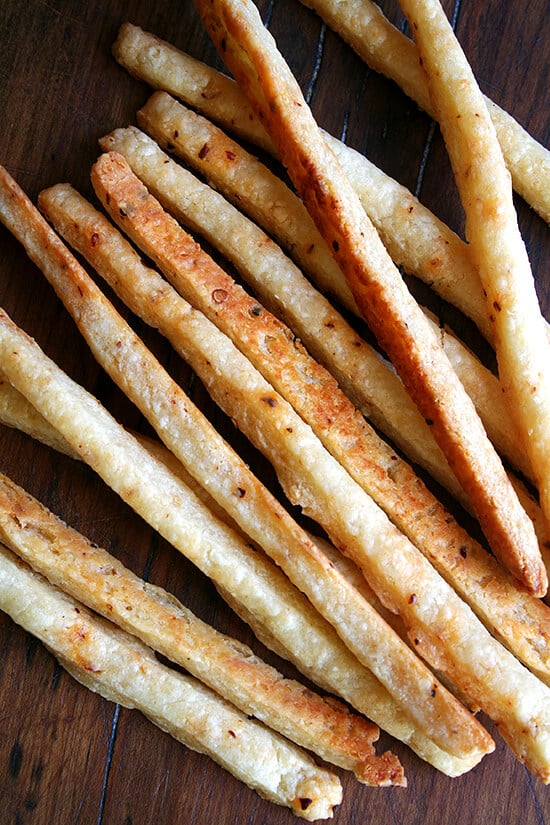 Print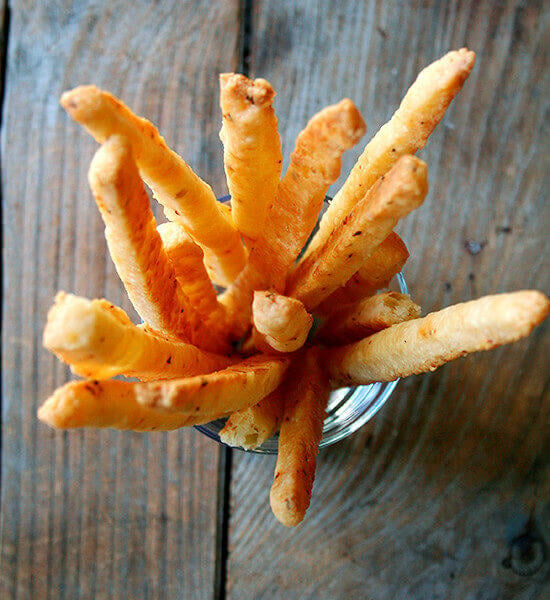 Spicy, Crispy, Addictive Cheese Sticks
---
---
1 1/2 cups

(about

6 ounces

) grated extra-sharp Cheddar cheese (I love the Cabot Extra Sharp)

4 tablespoons

unsalted butter, softened and cut into

4

pieces

3/4 cup

flour, plus more for dusting

1/2 teaspoon

kosher salt

1/2 teaspoon

crushed red pepper flakes

1 tablespoon

half and half or milk or heavy cream
---
Instructions
Preheat oven to 350°F.
In a food processor, combine the cheese, butter, flour, salt and red pepper flakes. Pulse until the mixture resembles coarse crumbs. Add the half and half and process until the dough forms a ball, about 10 seconds.
On a lightly floured surface, using a lightly floured rolling pin, roll the dough into an 8- by 10-inch rectangle that is 1/8-inch thick. With a sharp knife, cut the dough into thin 8-inch strips, each 1/4- to 1/3-inch wide. (Note: It might be helpful to dip your knife in flour after every few cuts to ensure a clean cut — I did not have to, but Deb of Smitten Kitchen recommends doing so.). Gently transfer the strips to a parchment-lined cookie sheet, leaving at least 1/4-inch between them.
Bake the straws on the middle rack for 12 to 15 minutes, or until the ends are barely browned. Remove from the oven and set the cookie sheet on a rack to cool.
Serve at room temperature. Cheese straws will keep in the refrigerator, in a sealed container, for two days, but they taste best when freshly baked and served shortly thereafter.
Prep Time:

10 minutes

Cook Time:

15 minutes
This post may contain affiliate links. Please read my disclosure policy.