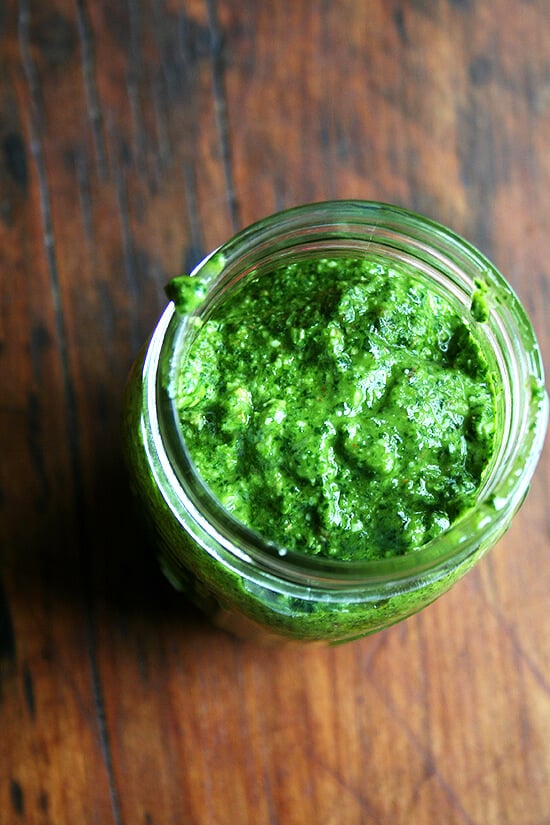 You know pesto can be made with anything, right? No basil? No pine nuts? No parmesan? Pesto can still be done. All you really need is a bunch of herbs, a handful of nuts and some sort of hard salty cheese. While nothing perhaps marries quite as well as basil, pine nuts and parmesan, variations made with with other herbs, nuts and cheeses do the job quite nicely.
Earlier this week I pulled two tired bunches of cilantro and parsley from my fridge, and after refreshing them in some cold water (and extracting a few slimy strands), I buzzed them in the food processor with some raw almonds (all I had) and some grated Pecorino (all I had). With the exception of the herb quantity, I followed Darcy's recipe to a T — it is fantastic. It didn't need a pinch more salt nor a squeeze more lemon.
All week long I've been slathering the pesto on anything I can justify — eggs, roasted red pepper caprese salads, pasta. I've never felt more prepared for tomato season. It couldn't arrive a day too soon.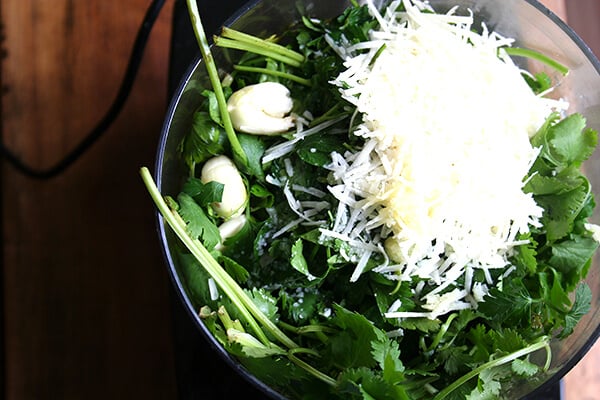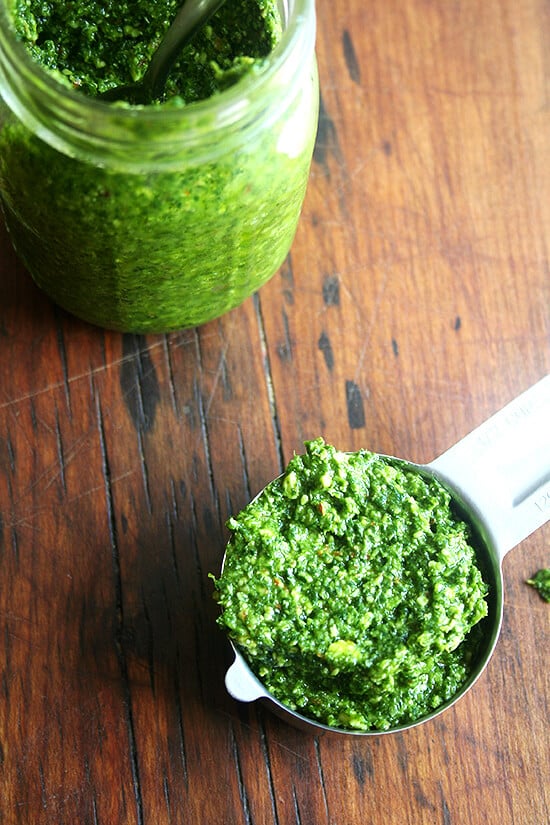 ---