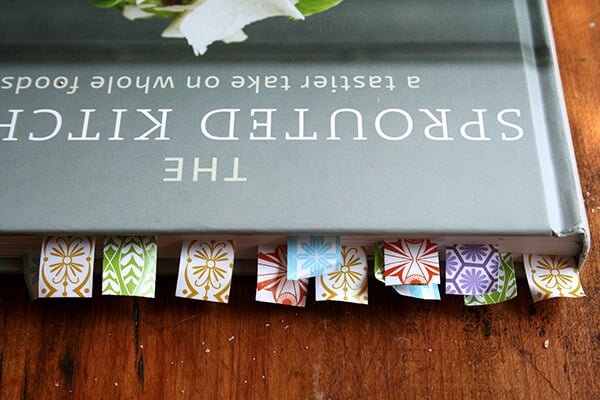 I couldn't make a decision. And my attempts to organize my thoughts — adhering cute page flags to particularly tempting recipes — proved futile. In the midst of this frenzied state of drooling and tabbing, drooling and tabbing, my mother arrived at my doorstep with a bucket of feta (that's normal, right?), a branch of oregano, and a dozen figs. And at once, my vision for our dinner became clear.
As my mother unloaded her basket of goodies into my pantry and fridge, I waved pages of The Sprouted Kitchen cookbook in front of her. Over every image we ooheh and ahhed; over every title we yummed and mmmmed. My mother soon understood my predicament: everything — from the roasted wild cod with meyer lemon and caper relish to the roasted tomato soup with cheesy toasts to the mushroom and brown rice veggie burgers — looked and sounded incredibly enticing.
But thanks to the ingredients my mother had just delivered, the decision was easy: dinner would be mediterranean baked feta with olives and roasted plum tartines with ricotta, substituting figs for the plums and my mother's peasant bread for the wheat baguette — I never pass on my mother's peasant bread. And having just read that Sara, the book's author, encourages readers to "use the recipes as a starting point and to omit or add ingredients according to preferences," I felt OK making a few changes. Figs seemed a suitable stand-in for plums, and Sara in fact recommends pears or persimmons in the fall. Yum.
We soon set to work mixing dough, slicing onions, halving tomatoes, making ricotta, mincing garlic and chopping parsley. And before we knew it, we had the makings of a beautiful spread, as colorful as Hugh's (Sara's husband) photos, as promising as Sara's recipes.
The book, while not a small-plate cookbook, offers lots of wonderful ideas in this category. As I flipped through the pages, the recurring thought was: This would be fun for a party. And it makes sense as one of Sara's goals for the book is to "share recipes that are simple enough to make after work but interesting enough to serve at a dinner party." She certainly has achieved this. We have now eaten the baked feta with a hunk of bread twice this week for dinner — it is so good — and I have never been so eager to invite some friends over for dinner to show them my new tricks. The fig tartines, which disappeared in record time, lit up the table.
Beautifully photographed, thoughtfully written, the book is sure to inspire whoever comes across it. The Sprouted Kitchen cookbook is now available for purchase.
Preparing the baked feta: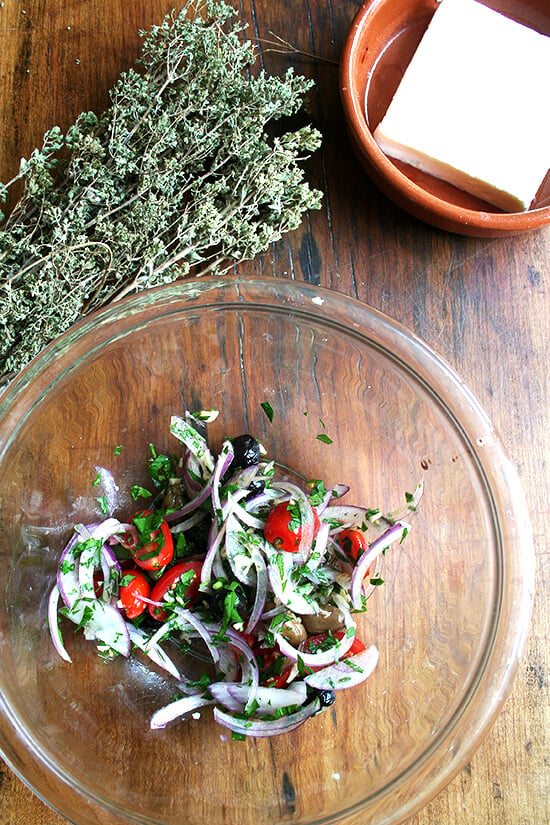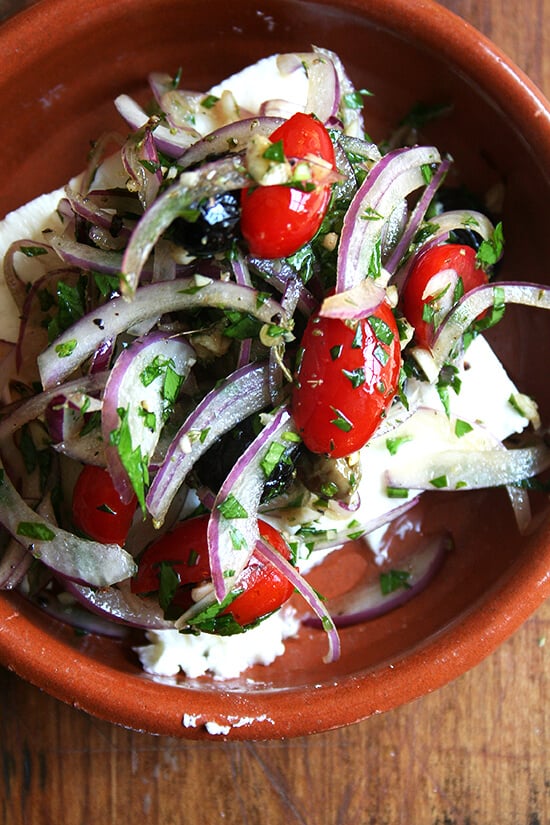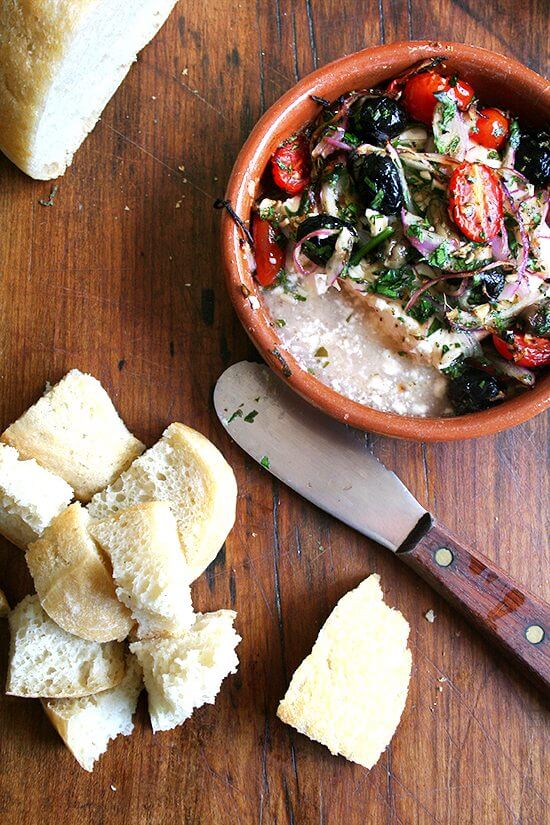 Preparing the roasted fig tartines: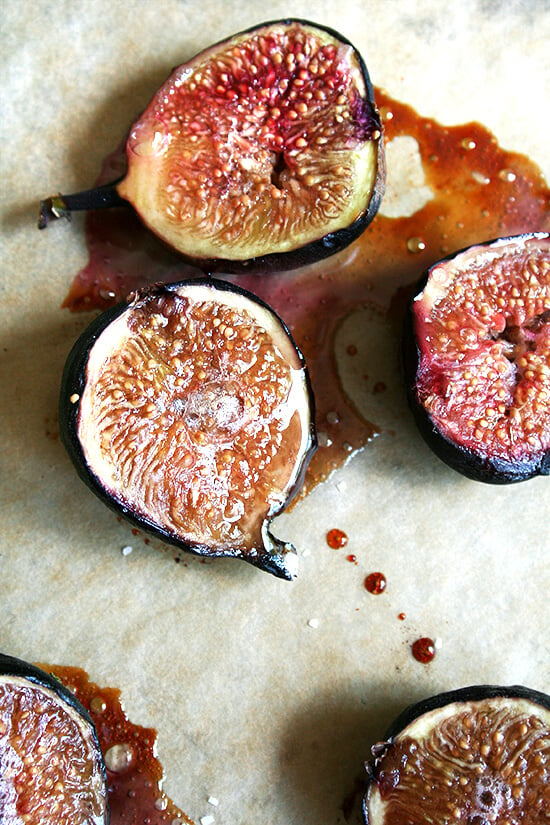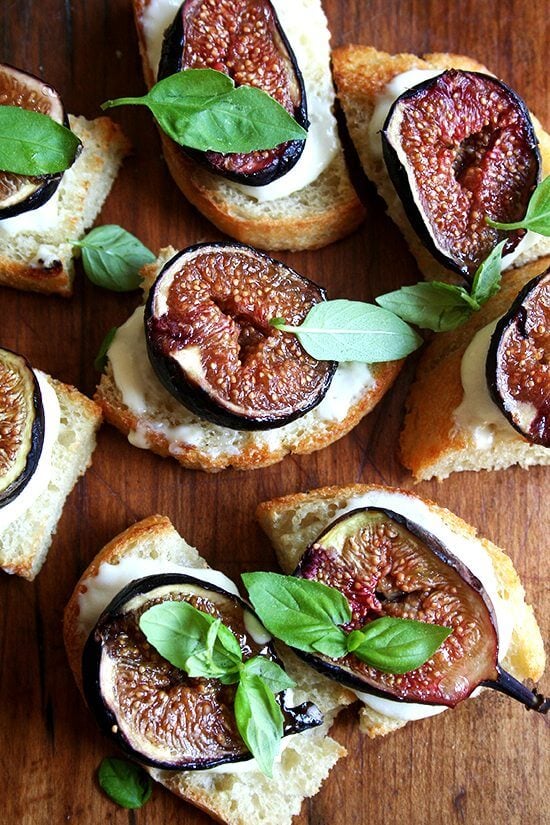 Bucket of feta: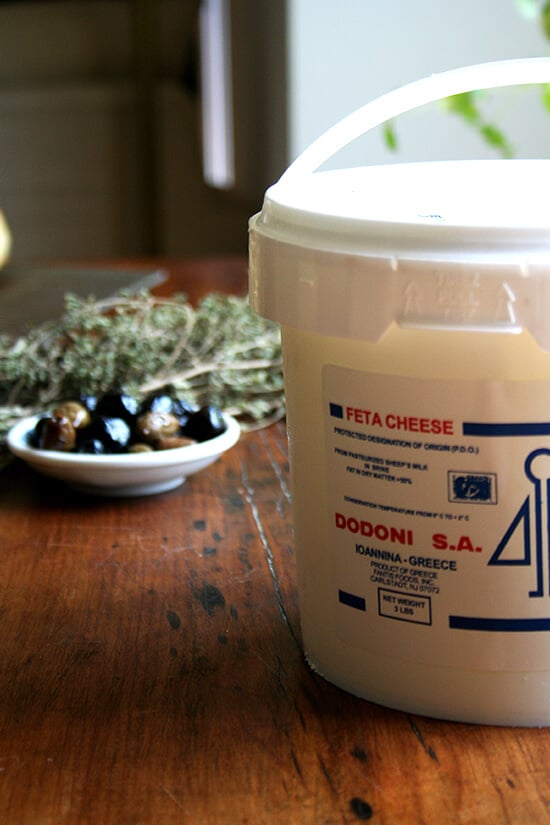 Mom's bread:
Recipes:
---
---
Maple almond butter spread on no-knead oatmeal toasting bread: