Salsa di Parmigiano | Homemade Advent Calendar
This post may contain affiliate links. Please read my disclosure policy.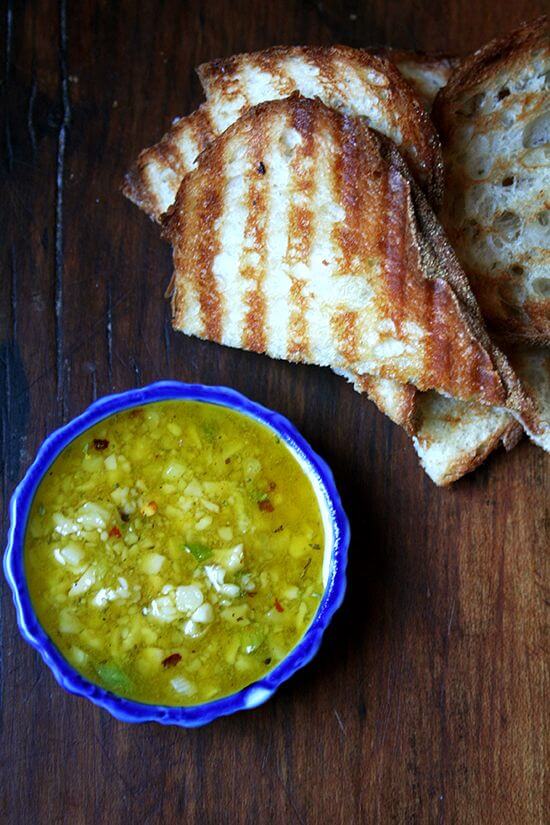 Yesterday I spent the afternoon with two of my aunts in northern Virginia. Over the course of seven hours, we found a reason to use this sauce — salsa di Parmigiano — three times. For our lunch, we spread it onto French bread and made paninis filled with artichoke hearts, golden cherry tomatoes, and fontina cheese; for the children's dinner, we tossed it with pasta; for our meze-style dinner, we spooned it onto grilled bread, which we ate all evening along with some olives, feta, and various other treats. It was a delicious spread, but this dipping sauce received the most attention by everyone who joined the party.
This is a nice little sauce to know. Made mostly in the food processor, it comes together in less than ten minutes and makes enough to last you for weeks. Apparently, at Michael Chiarello's Bottega, every table receives a bowl of the sauce along with crispy bread before the main courses arrive. Sounds heavenly.
For the homemade advent calendar, see below.
Giveaway from Minted: It has been so much fun hearing about all of your favorite homemade food gifts — preserved lemons, Barbara Tropp's China Moon Chili-Orange Oil, meyer lemon curd, homemade sriracha, pickled green tomatoes, dulce de leche, peppermint marshmallows, peach nectarine syrup, runner bean chutney, eggnog cookies, Molly Wizenberg's triple layer peppermint bark, John the Electrician's Kahlua Bread, homemade Limoncello, cowboy candy, flavored compound butters, sea salt caramels, and bourbon cherries to name a few — but it is time to end the giveaway. The Minted gift certificate goes to: Kari Pollack.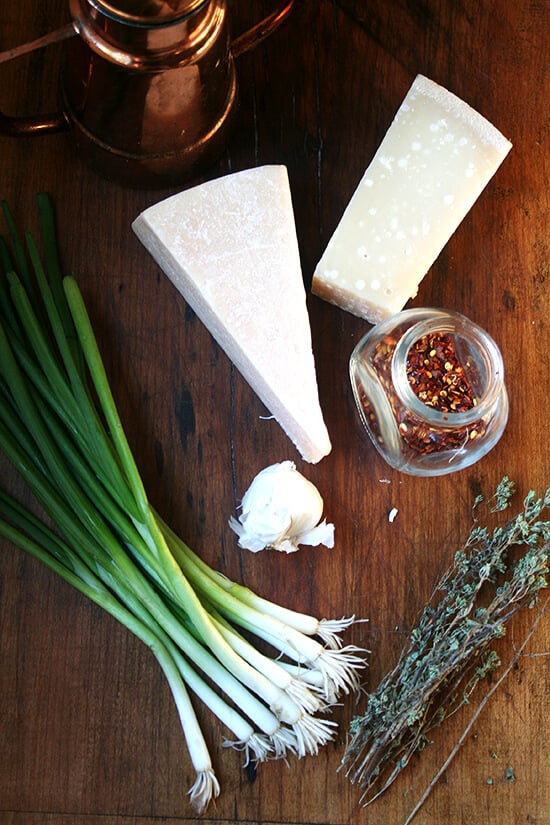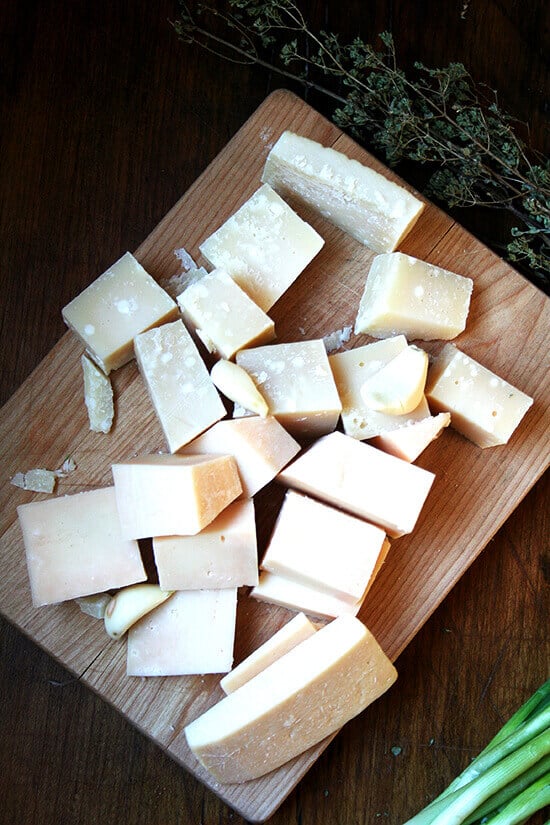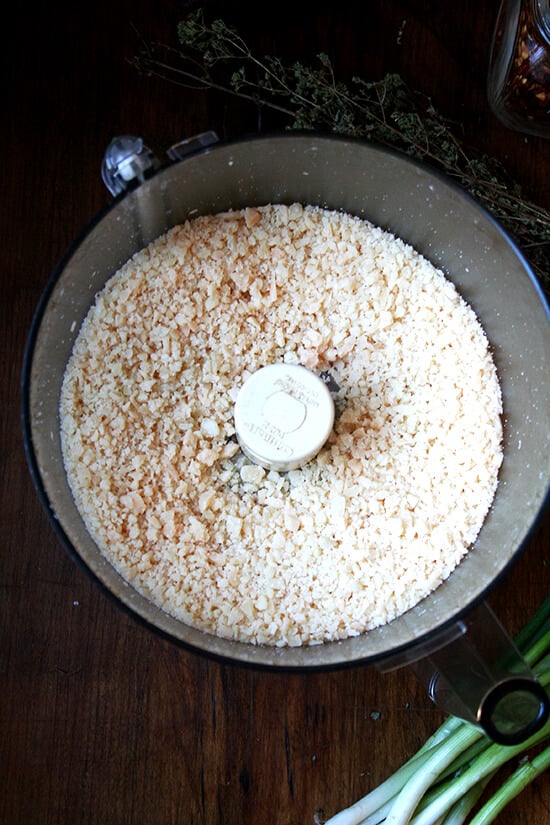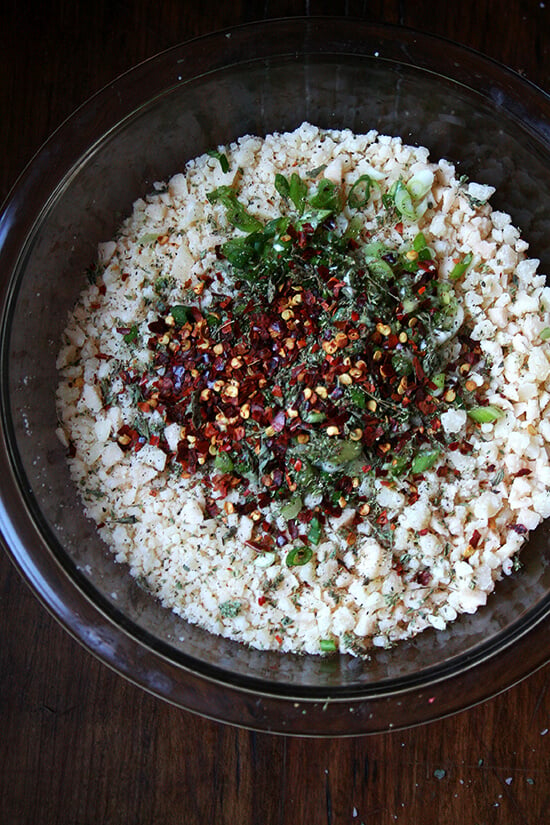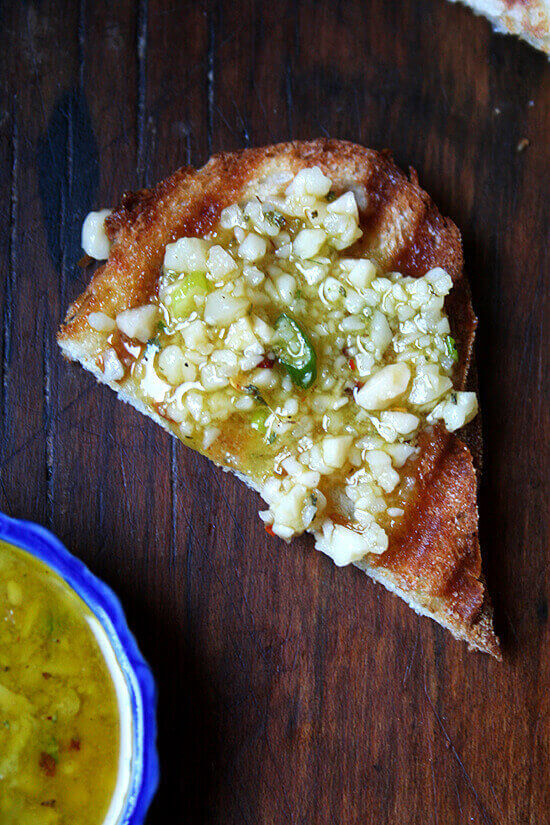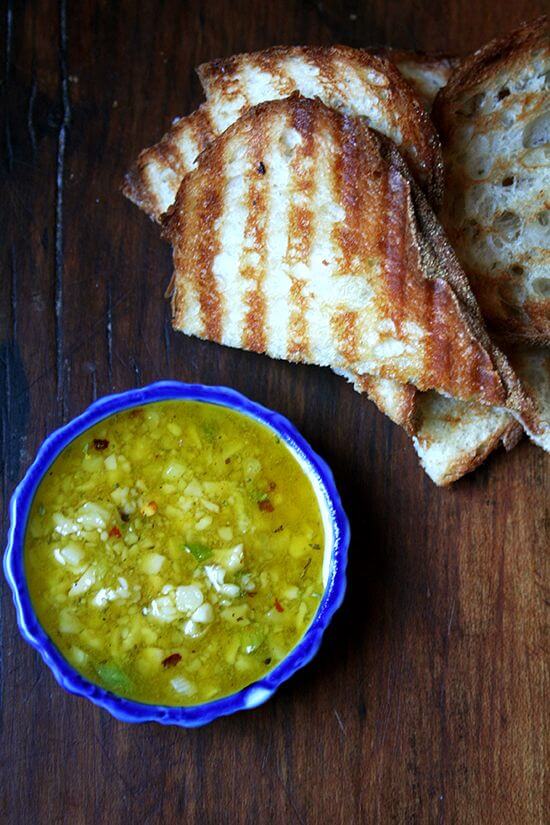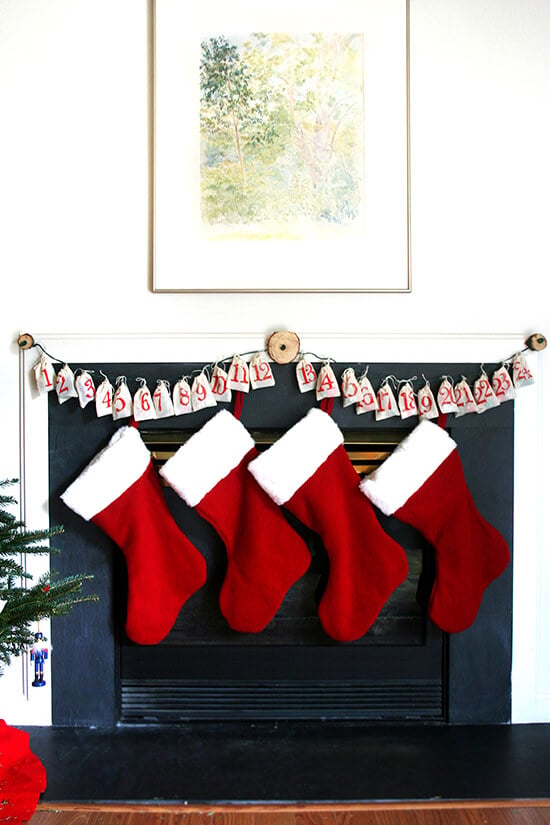 I have had my eye on this advent calendar from Terrain since seeing it on The Garden of Eden last December. I was tempted to buy it last January after it went on sale and am still tempted to buy it — it's so beautiful and it's now on sale again — but I've assembled a homemade version that will suffice in the meantime. It was really fun and relatively easy to put together, and I am sure you real crafters out there have better knowledge regarding stamping and fabric paint that will make the process even easier.
These are the materials I used:
• Two sets of these spice bags from Sur La Table
• clear plastic stamp set from Michael's (I can't find it online)
• red paint — I just used a tube I had, not specific for fabric, and it worked ok
• green wire from Michael's (again, can't find it online)
• stumps sawed off from Xmas tree*
• electric drill
• nails for hanging
*I had two saved from Christmases past and had to go scrounge for a third at a Christmas tree lot.
Notes: If you are interested in making this advent calendar, I suggest buying the bags first. They're cheap ($7.95 for 12), and if you don't use them for the advent calendar, you can make mulled cider spice sachets instead — this blog post is where I first learned of the bags. Then, I suggest taking one of the bags with you to a craft store like Michael's, where you can look at the various stamp sets and see if they'll fit on the bags. There were not too many sets left at my Michael's, just a head's up, so you might have better luck online, though I found it hard to find specs on many of the stamp sets I was interested in. Paper Source has some beautiful sets, too.
Print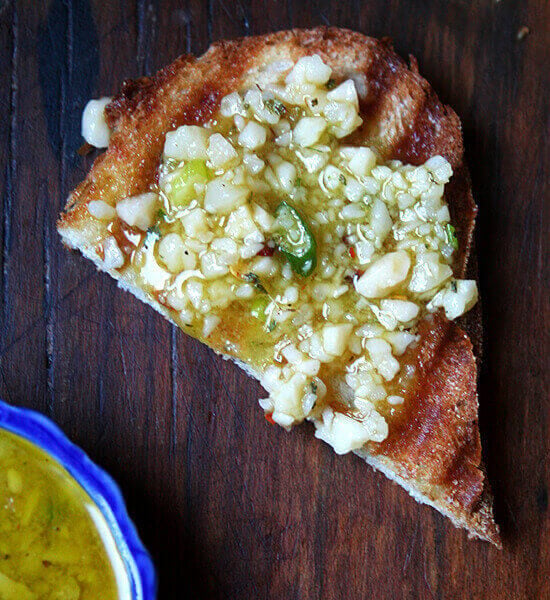 Salsa di Parmigiano
---
Prep Time:

15 minutes

Total Time:

4 hours 15 minutes
Description
Source: Michael Chiarello
---
Ingredients
1/2

pound Parmesan, not too dry

1/2

pound Asiago cheese, not too dry

2

to

3

cloves garlic

2 tablespoons

chopped scallions

2 teaspoons

dried oregano

1 teaspoon

red pepper flakes (I used 2, but start with 1)

1

to

1 1/2

cups extra-virgin olive oil

1 teaspoon

freshly ground black pepper
---
Instructions
Remove any rind from the cheeses and chop the cheeses into rough 1-inch chunks. Pulse the cheeses and garlic in a food processor until reduced to a fine, pea-sized gravel. Transfer this mixture to a bowl and stir in the scallions.
Add the oregano, rubbing it between your fingers over the bowl, red pepper flakes, 1 cup of the olive oil and black pepper. Stir. If mixture seems dry, add more olive oil by the 1/4 cup. Cover and let stand at room temperature for at least 4 hours before using.
---
This post may contain affiliate links. Please read my disclosure policy.