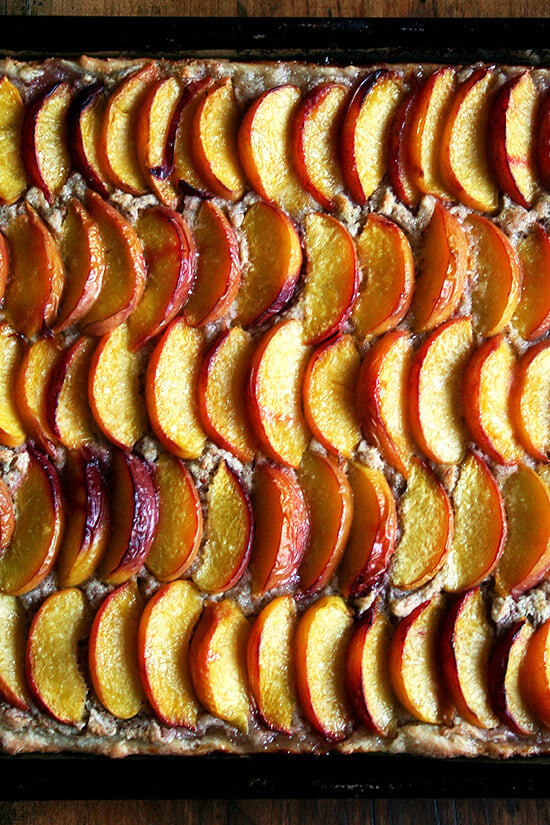 There is nothing I don't love about a summer fruit galette: the sugared and golden crust, crisp and flaky throughout; the delicate ratio of fruit to pastry; the rustic look of dough enveloping fruit. At the height of stone-fruit season, I love nothing more than making these free-form tarts, always with a layer of frangipane slicked over the pastry, the combination of almond cream, warm fruit and buttery pastry nothing short of perfection.
But if I were feeling nitpicky and had to find one fault with this dessert it would be its circular shape, which doesn't lend itself to feeding a crowd. And in this season of backyard celebrations, the height of which is nearing, feeding the masses is the name of the game, one at which cobblers and crisps, in the fruit-dessert category at least, succeed in particular.
But if a pie can be made to feed a crowd, so too can a galette, in spirit if not form. This past Sunday, instead of dividing my favorite tart dough into two halves destined for free-form tarts, I rolled it into a large rectangle and tucked it in a jelly roll pan. After smearing the whole batch of frangipane over its surface and arranging half a dozen sliced peaches over top, I brushed the fruit with melted butter, sprinkled it with sugar, and threw the slab "galette" in the oven.
Forty minutes later, the tart emerged, slices of fruit glistening, frangipane bubbling through the crevices. In rectangular form, the tart lacks only an outer inch of pastry per serving, a small compromise for feeding the hungry masses, nothing a little extra scoop of vanilla ice cream can't make up for. Have a happy Fourth, Everyone.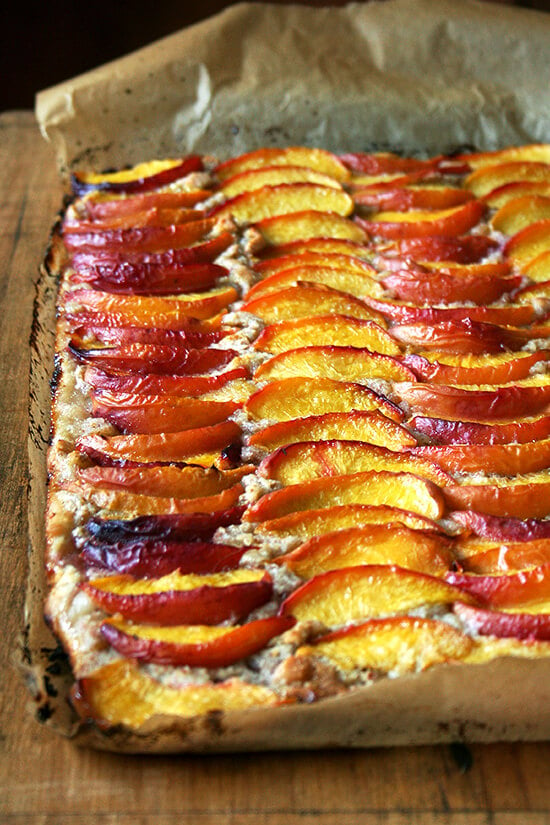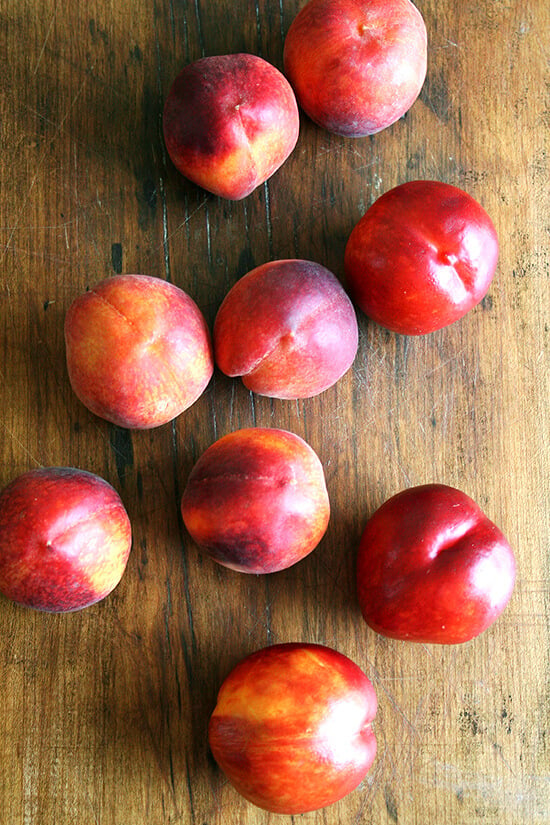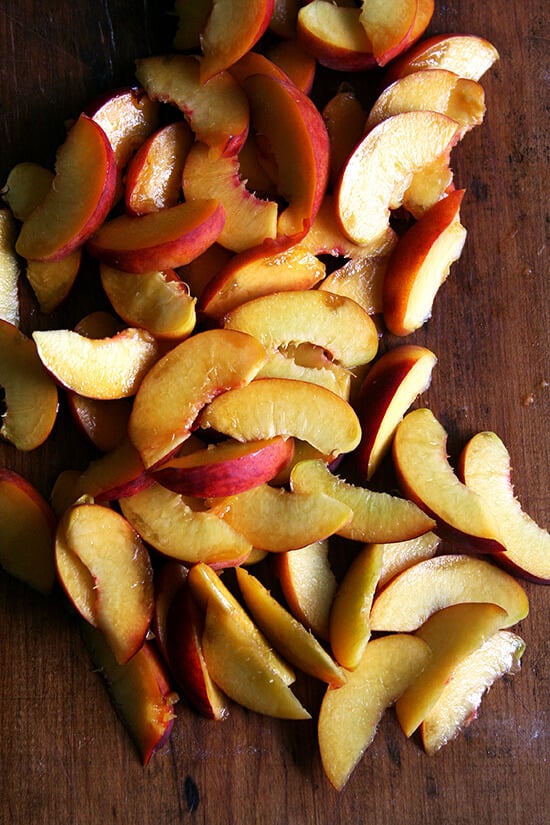 This tart dough basically follows the classic 3:2:1 (flour:fat:liquid) by-weight ratio with the additions of sugar and salt: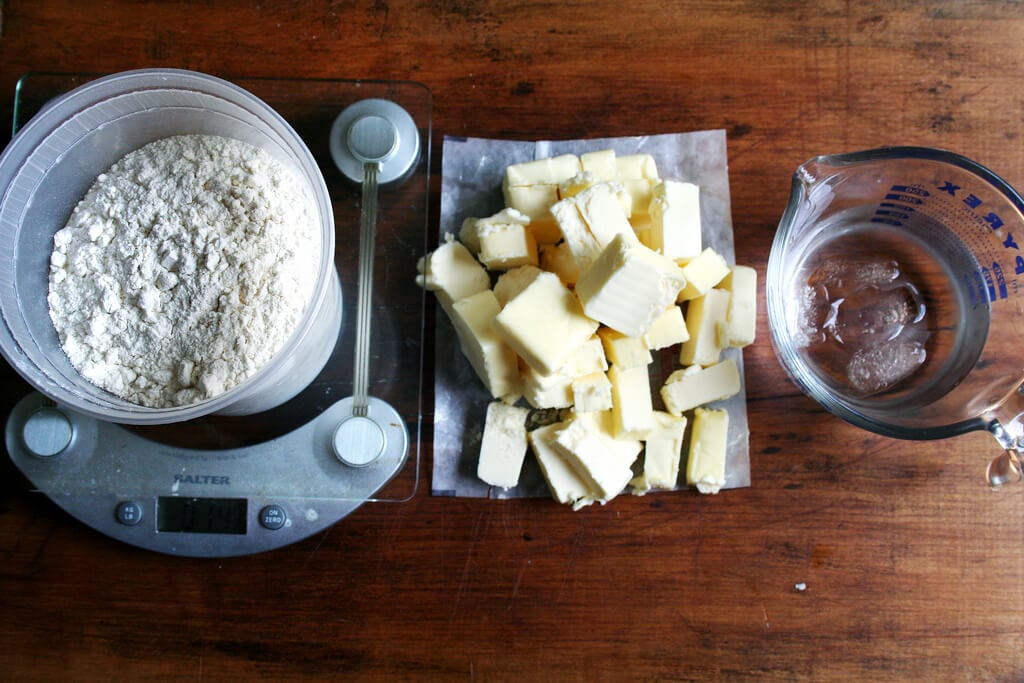 This is the only pastry dough I make — I use it for pies, galettes, tarts, any sweet dessert requiring some sort of pastry shell. You can make it in the food processor if you have one, but it is easy to make using just a fork and knife as well: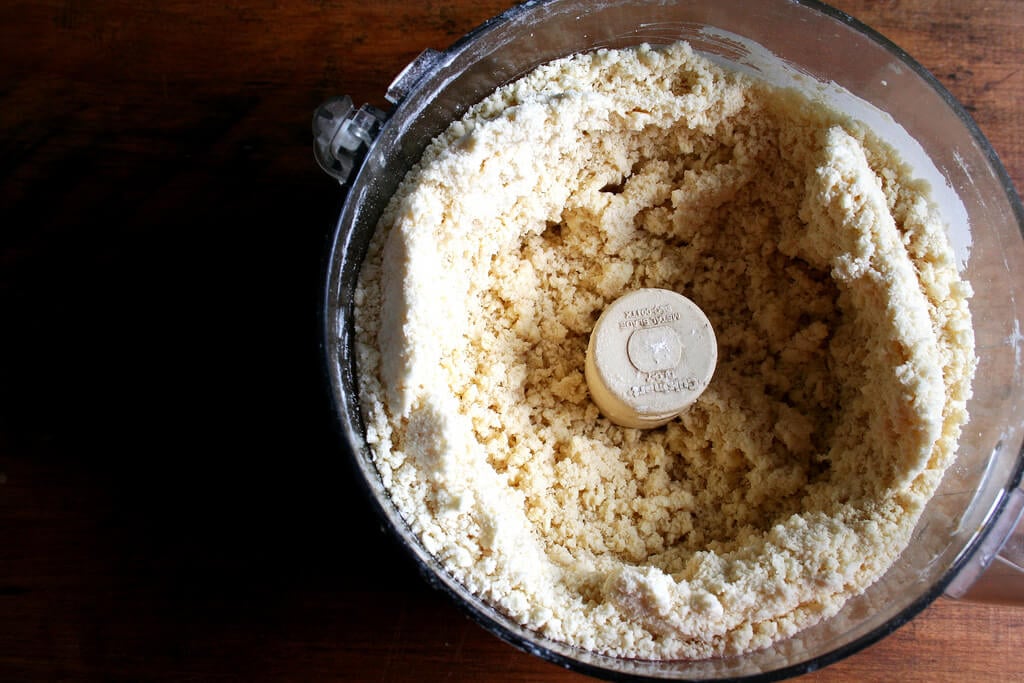 When made with almond flour, the frangipane will be a lovely pale yellow: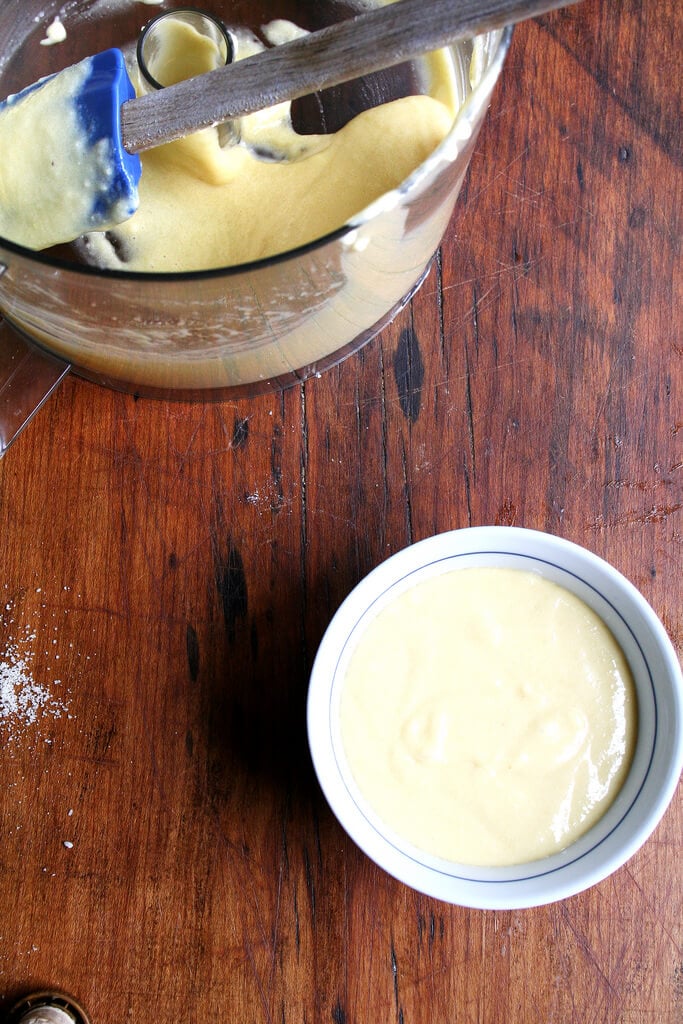 If you don't feel like buying almond flour, you can grind your own almonds, which will make the frangipane darker in color and coarser in texture but the flavor will still be great: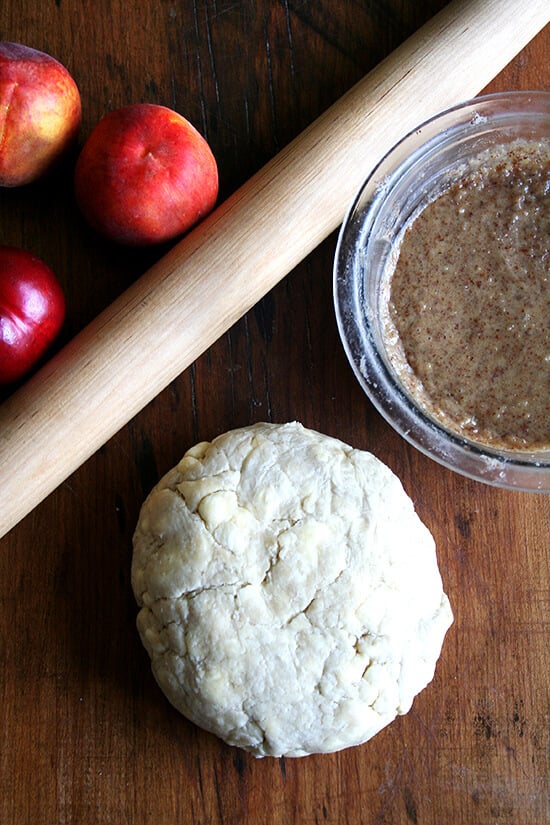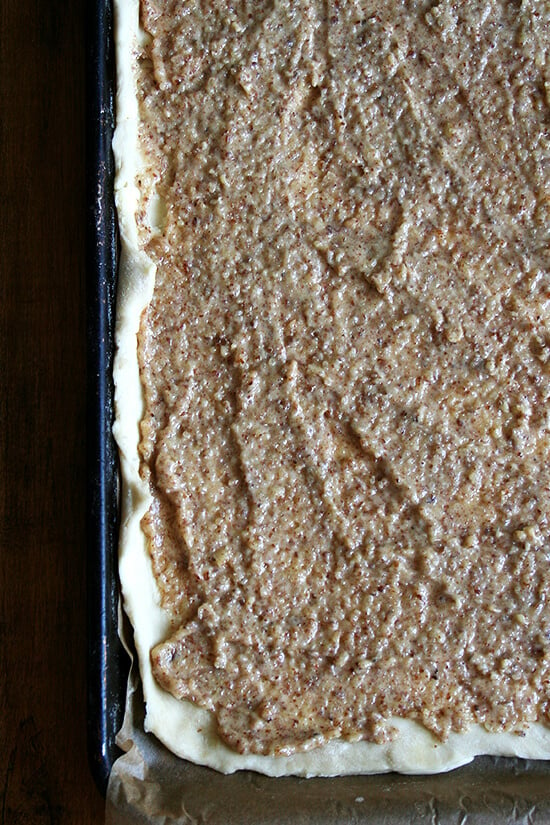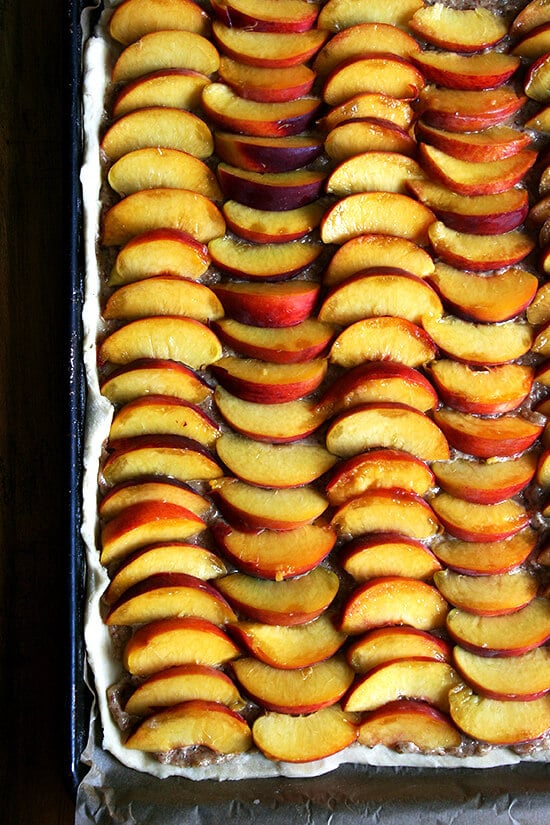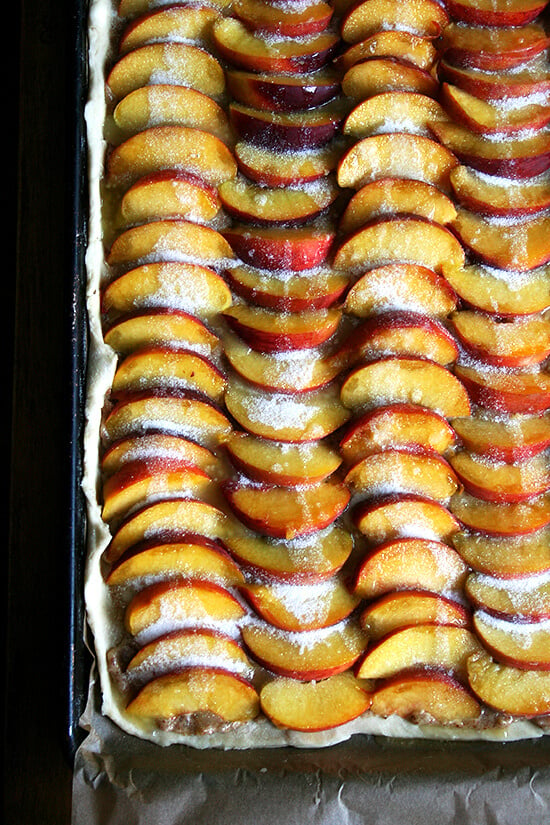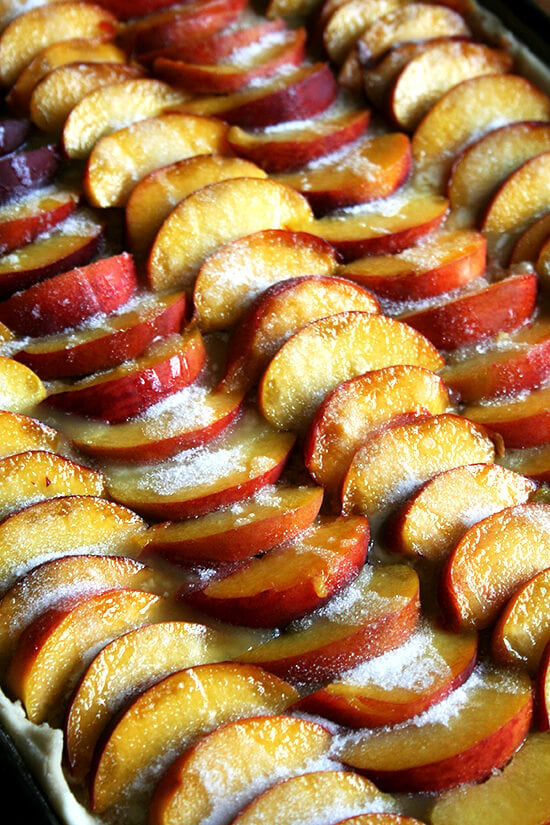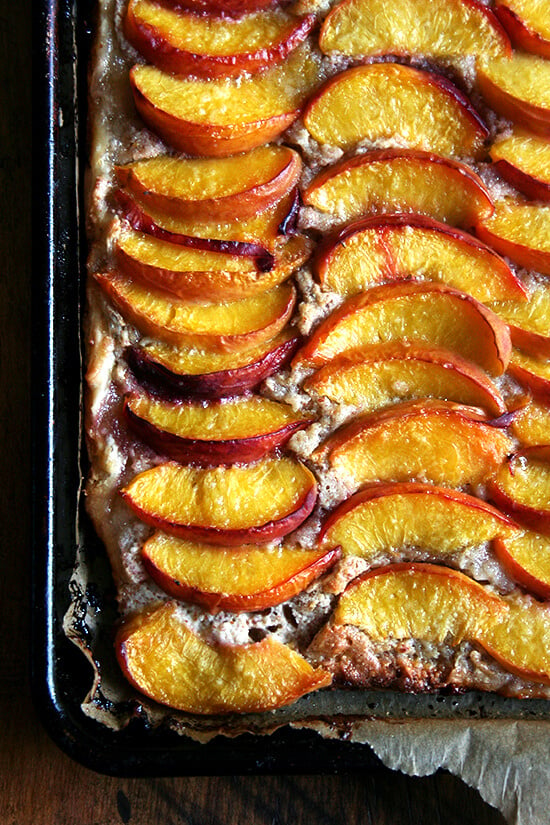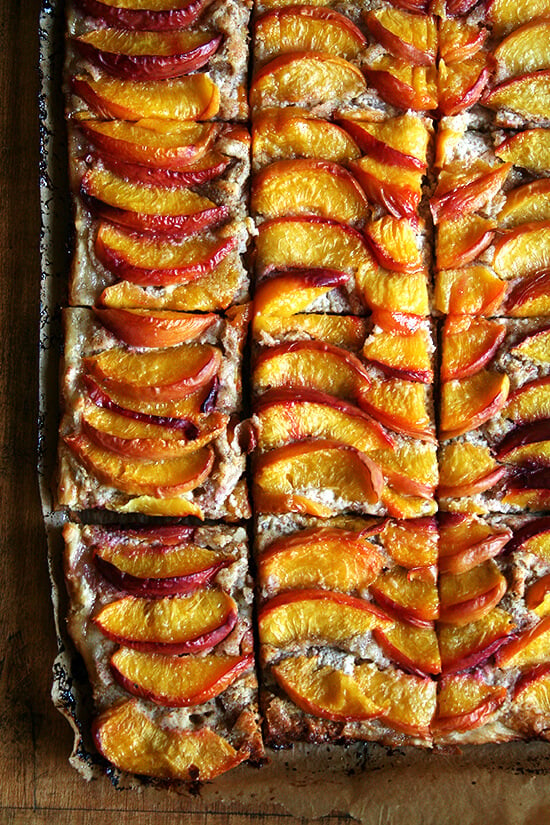 ---
---