Peach Frangipane Tart
This post may contain affiliate links. Please read my disclosure policy.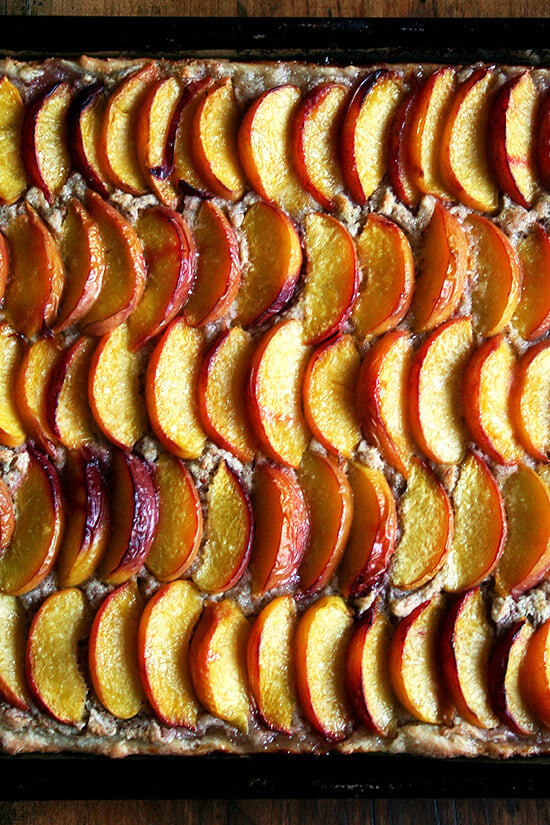 There is nothing I don't love about a summer fruit galette: the sugared and golden crust, crisp and flaky throughout; the delicate ratio of fruit to pastry; the rustic look of dough enveloping fruit.
At the height of stone-fruit season, I love nothing more than making these free-form tarts, always with a layer of frangipane slicked over the pastry, the combination of almond cream, warm fruit and buttery pastry nothing short of perfection.
But if I were feeling nitpicky and had to find one fault with this dessert it would be its circular shape, which doesn't lend itself to feeding a crowd. And in this season of backyard celebrations, the height of which is nearing, feeding the masses is the name of the game, one at which cobblers and crisps, in the fruit-dessert category at least, succeed in particular.
But if a pie can be made to feed a crowd, so too can a galette, in spirit if not form. This past Sunday, instead of dividing my favorite tart dough into two halves destined for free-form tarts, I rolled it into a large rectangle and tucked it in a jelly roll pan. After smearing the whole batch of frangipane over its surface and arranging half a dozen sliced peaches over top, I brushed the fruit with melted butter, sprinkled it with sugar, and threw the slab "galette" in the oven.
Forty minutes later, the tart emerged, slices of fruit glistening, frangipane bubbling through the crevices. In rectangular form, the tart lacks only an outer inch of pastry per serving, a small compromise for feeding the hungry masses, nothing a little extra scoop of vanilla ice cream can't make up for. Have a happy Fourth, Everyone.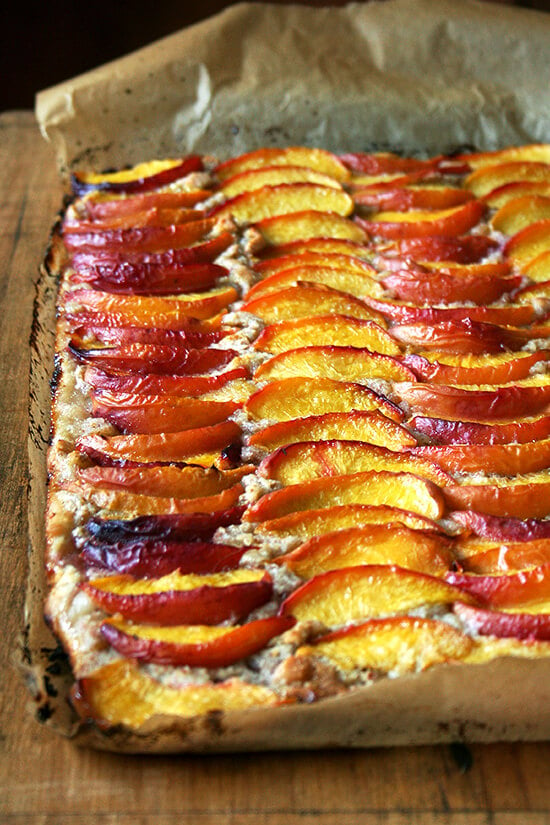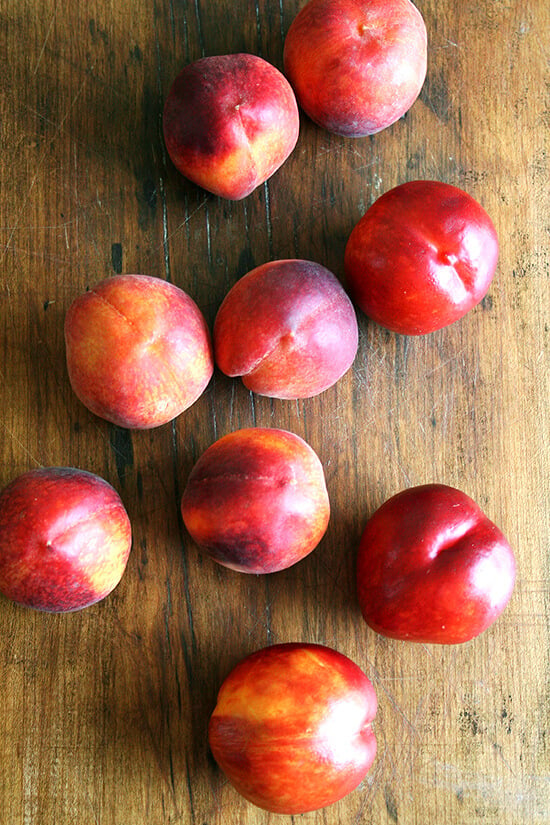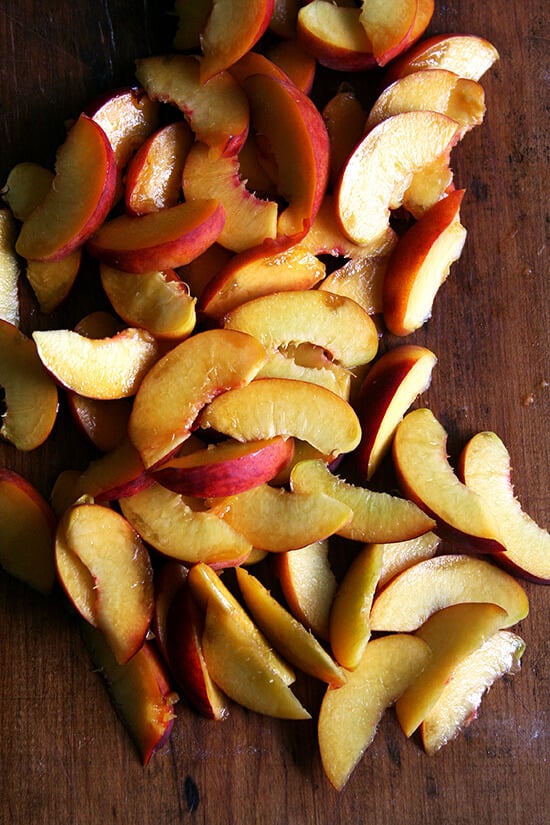 This tart dough basically follows the classic 3:2:1 (flour:fat:liquid) by-weight ratio with the additions of sugar and salt: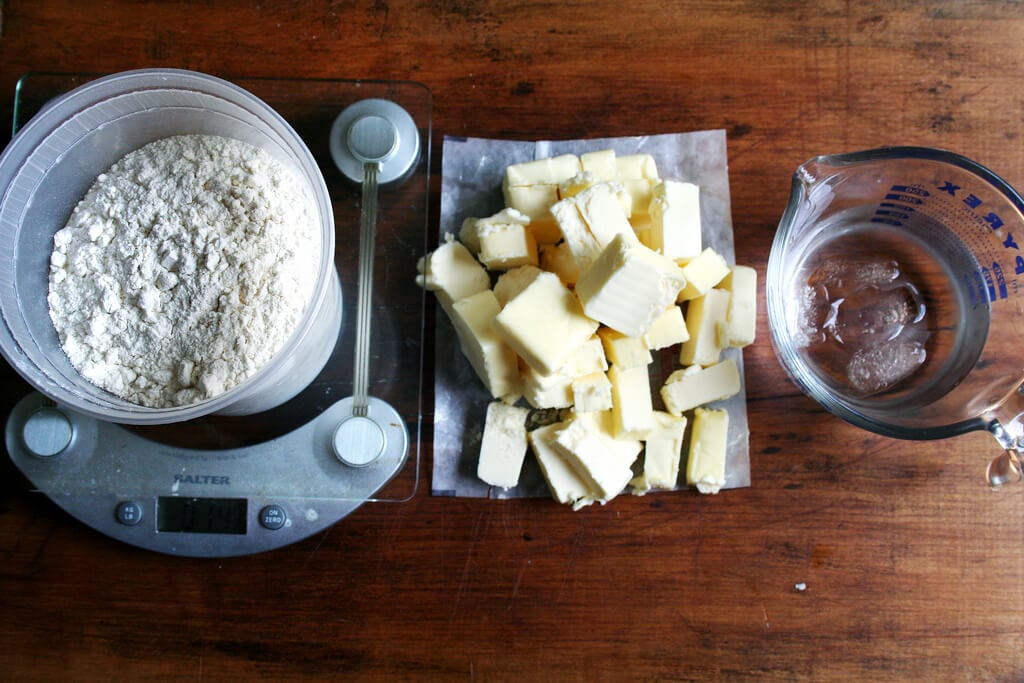 This is the only pastry dough I make — I use it for pies, galettes, tarts, any sweet dessert requiring some sort of pastry shell. You can make it in the food processor if you have one, but it is easy to make using just a fork and knife as well: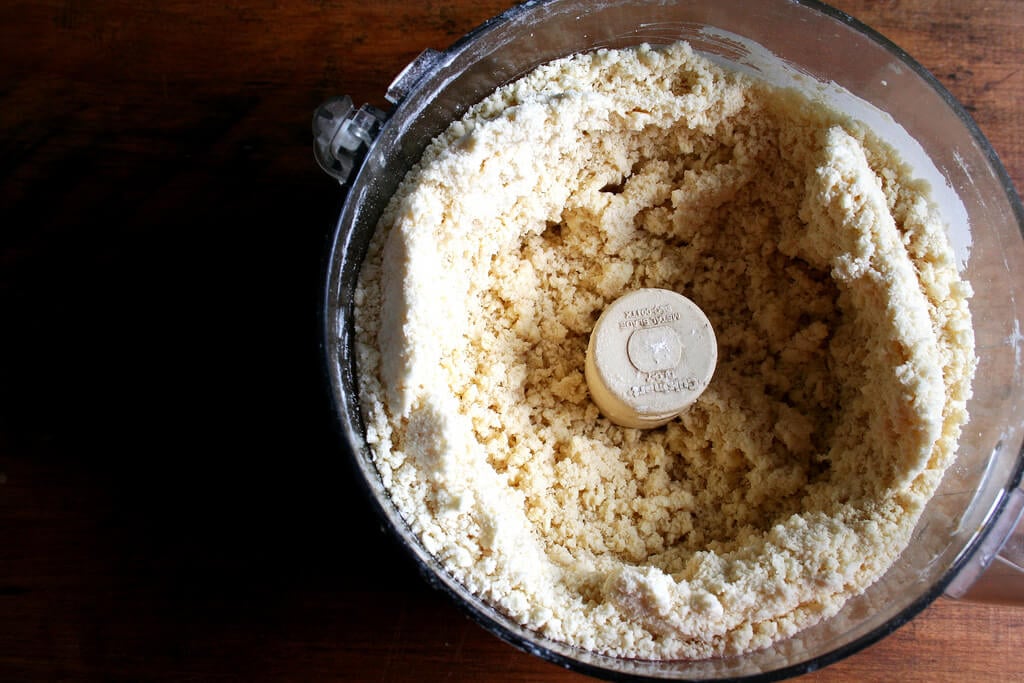 When made with almond flour, the frangipane will be a lovely pale yellow: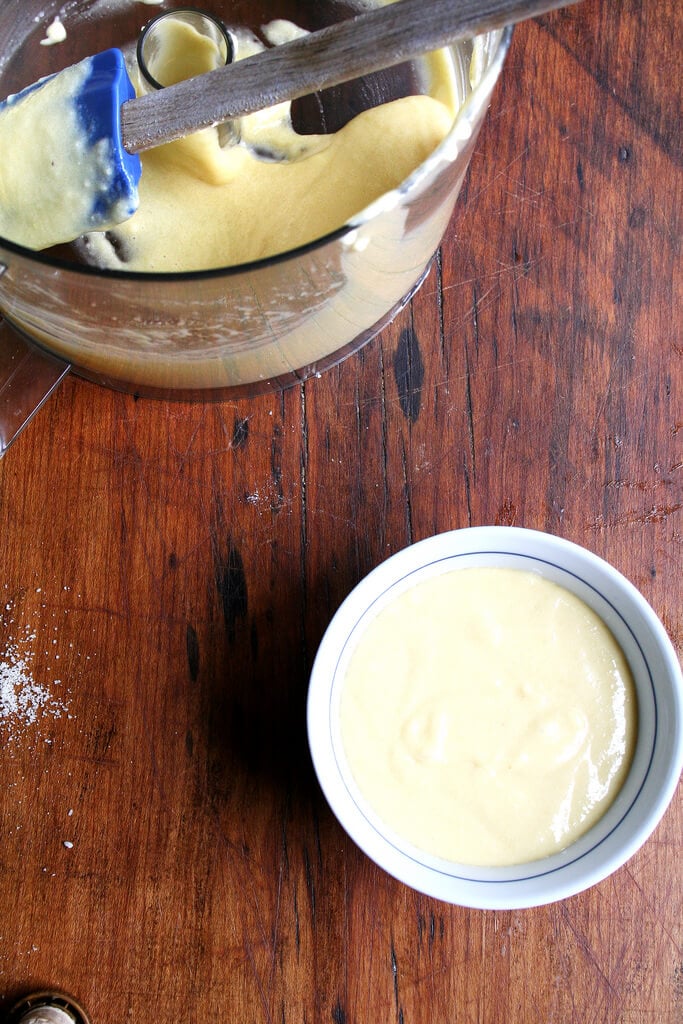 If you don't feel like buying almond flour, you can grind your own almonds, which will make the frangipane darker in color and coarser in texture but the flavor will still be great: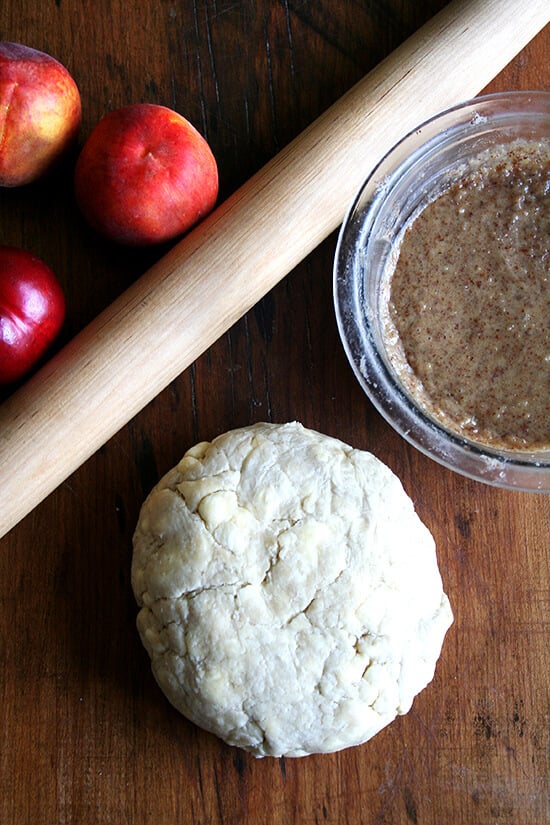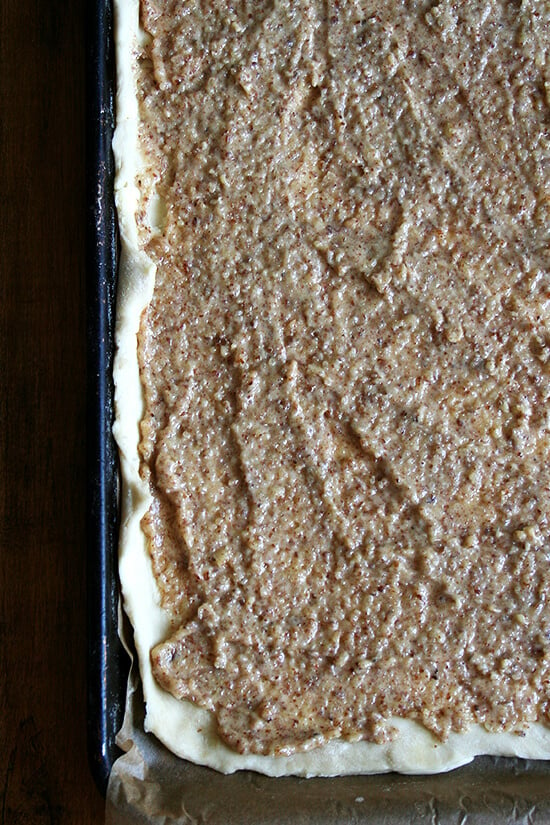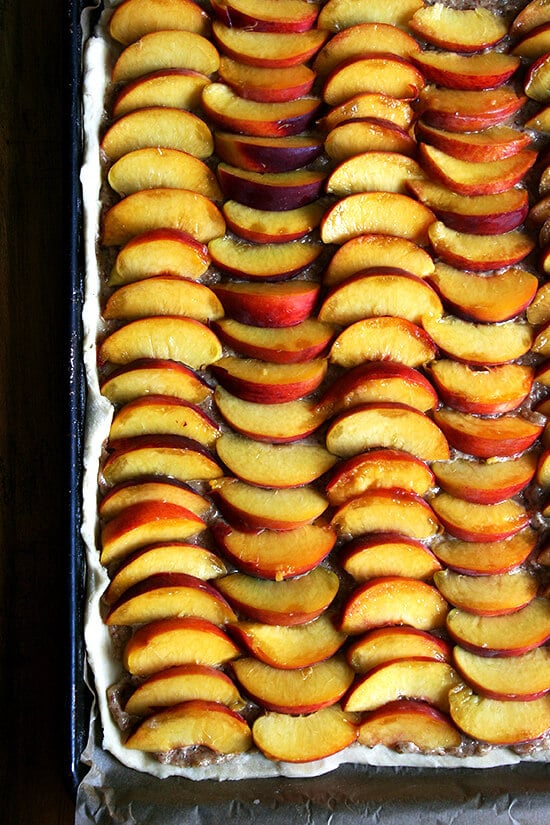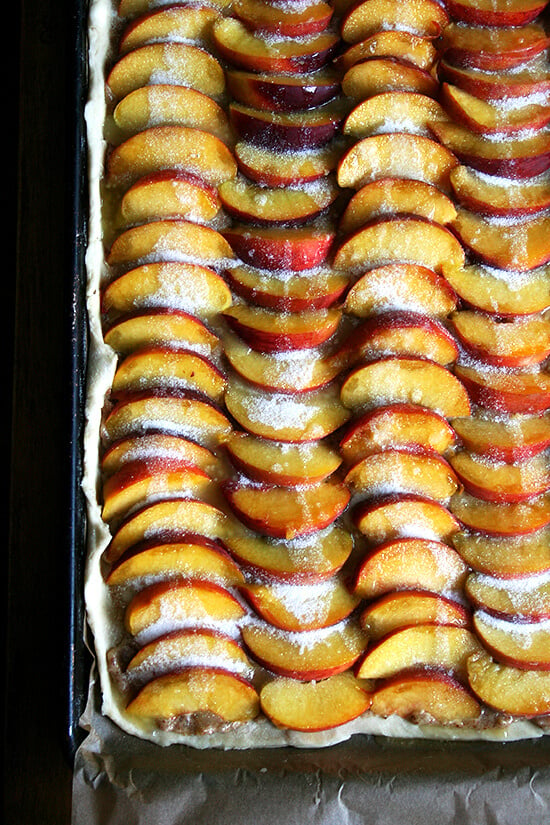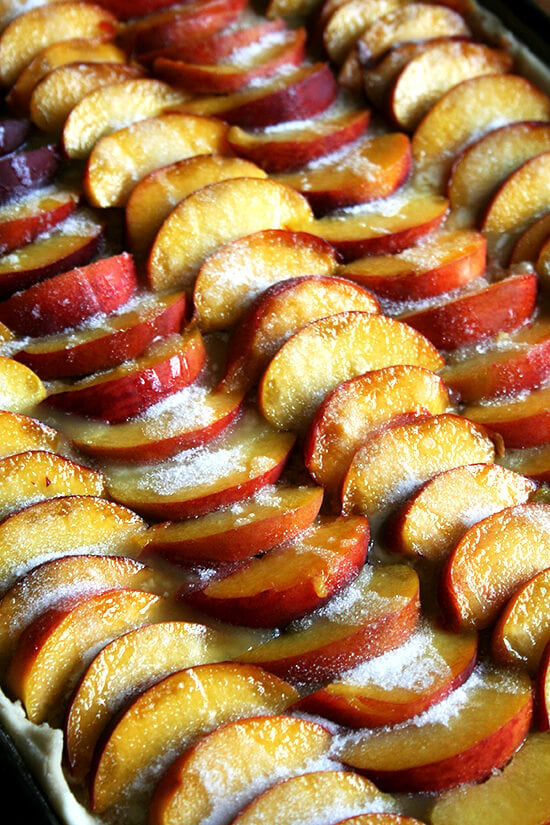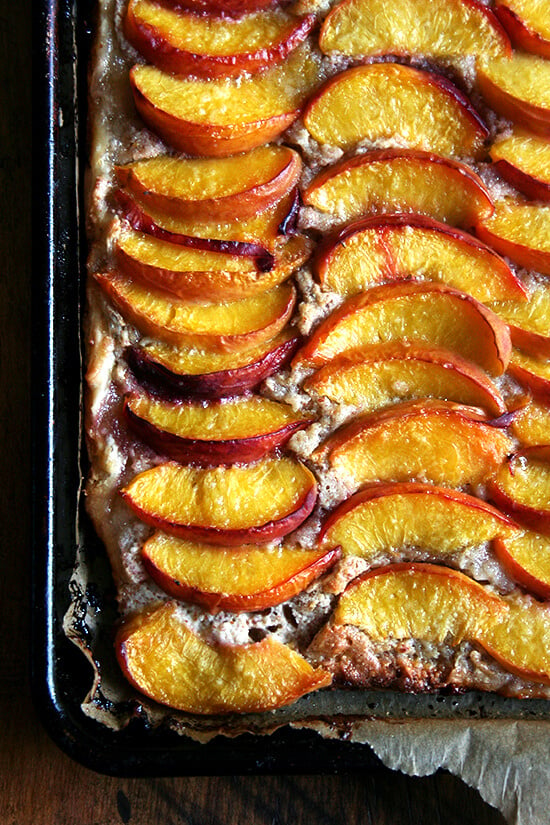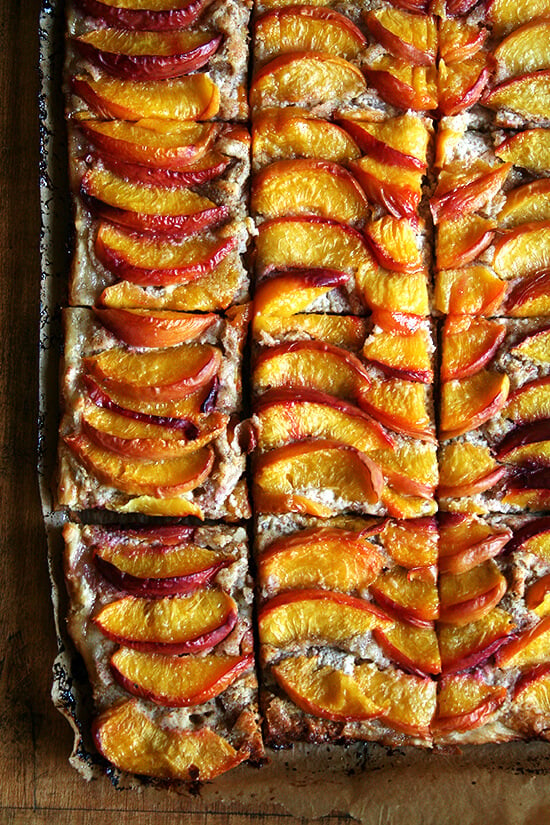 Print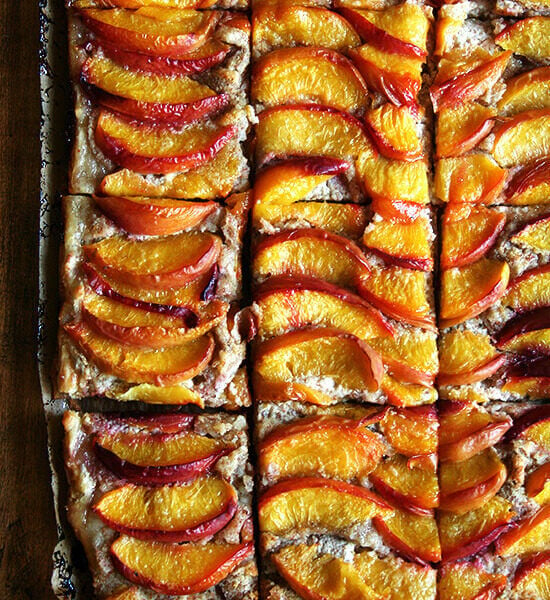 Peach Frangipane Tart
---
tart dough (recipe below)
frangipane (recipe below)
peaches, nectarines, apricots, plums* (any stone fruit really), halved and pitted

4 tablespoons

melted butter

2

to

4

tablespoons sugar for sprinkling
vanilla ice cream for serving
*I used 6 peaches and 2 nectarines, but depending on the size and on the fruit you use, you may need more or less.
---
Instructions
Line a rimmed baking sheet (a jelly roll pan) with parchment paper leaving a few overhanging inches on each short end of the pan (which will help you transfer the tart to a cooling rack or cutting board). On a lightly floured work surface, roll disk out into a large rectangle (just larger than the size of the sheet pan) using flour as needed to prevent sticking. Transfer dough to prepared pan. Trim overhanging dough (and reserve for making cinnamon snails). Place pan in fridge for 10 minutes.
Cut the fruit into ½-inch thick slices. Set aside.
Spoon the frangipane in center of tart and spread all the way to the edges. Arrange the fruit over the frangipane in a single layer slightly overlapping each slice with the next until the surface of the pan is covered.
Preheat the oven to 400ºF. Chill tart again in the refrigerator for 10 minutes. Brush fruit with butter and sprinkle sugar over entire tart. Place in the oven for 35-45 minutes or until crust is golden. Let cool for five minutes on tray then slide parchment paper and tart onto a cooling rack. Let cool for another 20 minutes before slicing.
Prep Time:

20 minutes

Cook Time:

35 minutes
---
Print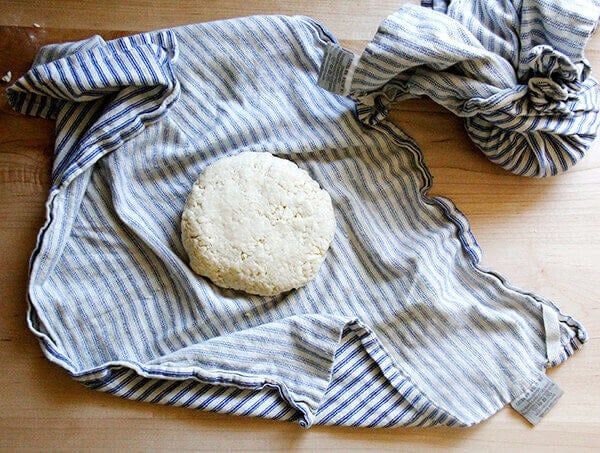 Tart Dough
---
Description
Note: Tart dough can be made up to a week in advance.
---
2½

(11.25 oz | 320g) cups all-purpose flour

2

T. sugar

½ tsp

. table salt

16

T. (8 oz | 227g) unsalted butter

½

C. + 2 T. (

4 oz

|

114 g

+

1 oz

|

28g

) ice water
---
Instructions
In a large bowl, whisk flour, sugar and salt together (or pulse in food processor). Cut butter into flour and using the back of a fork or a pastry cutter, incorporate butter into flour mixture until butter is in small pieces. (If using food processor, pulse at 1-second intervals until butter is the size of peas.) Add ice water and continue to stir with fork until mixture comes together to form a mass. Add more ice water if necessary, one tablespoon at a time. Gently form mass into a ball, flatten to form a disk and wrap in plastic wrap (or divide into two equal pieces if making galettes). Chill until ready to use.
---
Print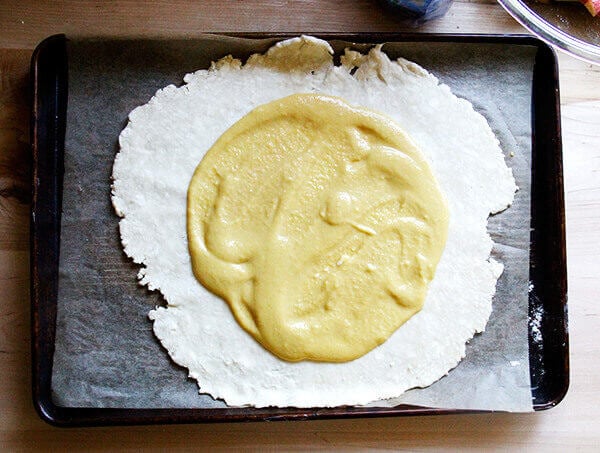 Frangipane
---
Description
Note: Frangipane can be made up to a week in advance.
---
1

scant cup almond flour (or finely ground almonds*)

¼

C. sugar
pinch of salt

4

T. butter at room temperature

1

egg

1

T. rum, brandy or bourbon
*If you can't find almond flour or don't feel like paying for it or don't have it on hand, you can pulse almonds (whole, sliced, slivered, whatever) in the food processor. The color of the frangipane will be brownish if you use whole almonds and the texture of the finished frangipane might not be as smooth but the taste will still be great.
---
Instructions
In the bowl of a stand mixer or food processor, combine almond flour, sugar, salt, butter and egg. Pulse until combined, then add alcohol if desired. Pulse until smooth. Transfer to a storage container and chill until ready to use.
This post may contain affiliate links. Please read my disclosure policy.