Canal House Thin and Chewy Chocolate Chip Cookies
This post may contain affiliate links. Please read my disclosure policy.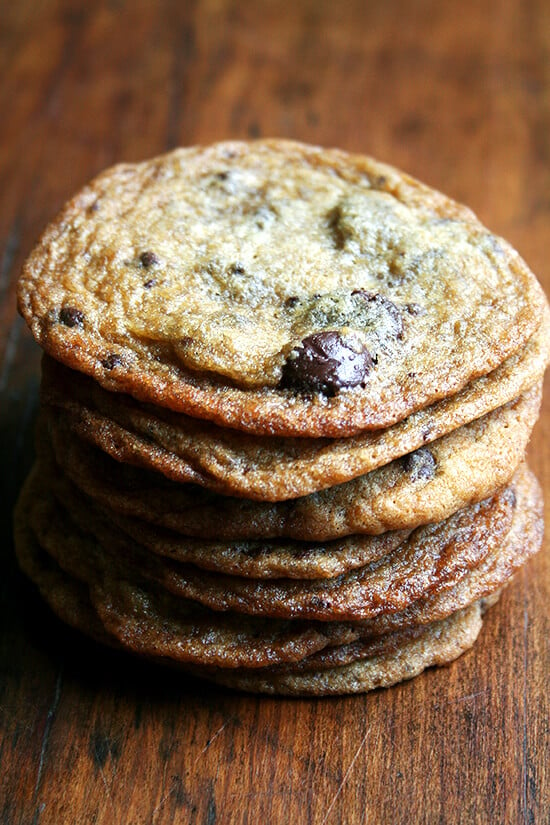 A couple of weeks ago, a friend told me she had checked out Canal House Cooks Every Day from the library and described it as the loveliest cookbook she had seen in a long time.
Middle child that I am, afraid to miss out on any fun, I immediately followed suit. That night by the light of my itty bitty book lamp, I poured through every chapter, making mental notes of ingredients to purchase and recipes to try, feeling more wound up with every page I turned, finally closing my eyes to a photo of a sheet pan lined with chocolate chip cookies, the last beautiful image in the book.
The following morning, before even thinking about coffee, I set butter out to soften and turned to the recipe, credited to Katherine Yang, a New York City pastry chef. When the Canal House ladies sought Yang's guidance for the best chocolate chip cookie recipe ever, Yang passed along this one, a thin and crisp variety, one that perfectly balances that irresistible salty-sweet dynamic — there's no need to top these off with any flakes of fancy sea salt.
Crisp on the edges, chewy in the center, buttery with chocolate chunks throughout, these delicate cookies are enough to convert the thick-and-chewy-chocolate-chip-cookie lover in me forever. They are delectable. Even Ben, who never does any heavy lifting in the dessert department, eats them by the half dozen and swears he could eat them by the whole. I wouldn't put it past him.
While I know the last thing many of you need is another cookbook, I am confident none of you would regret this addition to your libraries. And while these chocolate chip cookies, as simple and classic and timeless as they are, in some ways perfectly capture the spirit of the Canal House cooks, they aren't perhaps the best reflection of the cookbook.
With chapters organized by the months of the year, the book's recipes are driven by the seasons, not only its produce gems — peas and favas in the spring, squash and apples in the fall — but also its preparations — grilled salmon in the summer, braised brisket in the winter.
Be warned: If you acquire it soon, it will make you seriously regret having not visited more pick-your-own strawberry farms this past May and might make you feel you squandered asparagus season entirely. But don't despair: you will redeem yourself soon, vowing to make every tomato recipe in the August chapter.
The book is inspiring to say the least. It will make you want to hang your pots and pans from the rafters and tie up your apron with pride every time you set to work. It will make you covet your mother-in-law's china collection and make you want to scour flea markets (or have a field day at Fish's Eddy) for vintage serving platters. It might inspire you to clear off your kitchen table and break out your pasta roller. It might make you a pickler, a poacher, a preserver.
As you read the vignettes, you'll find yourself daydreaming about how you might get into mushroom foraging this fall, and although you've felt quite lazy in recent months, you think you might even consider peeling — yes, stalk by stalk — your asparagus next spring. And if your pleasure reading gets interrupted one more time, perhaps by a disagreeable toddler throwing himself at your feet, you might find yourself wishing to be nothing more than a duck floating along the canal ready to snatch up bread and any other nuggets tossed out the Canal House studio's open French doors. Ahhh, where would we be without our dreams?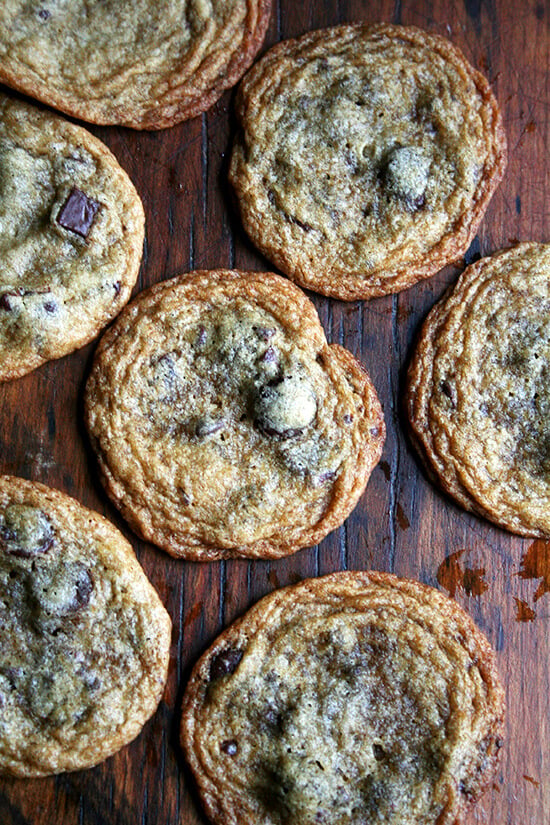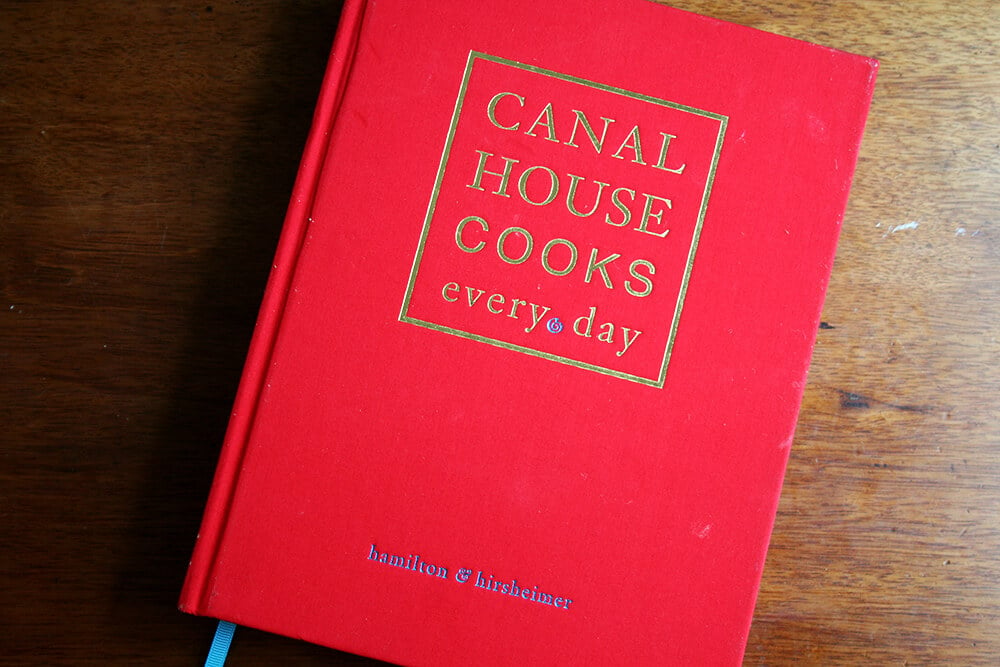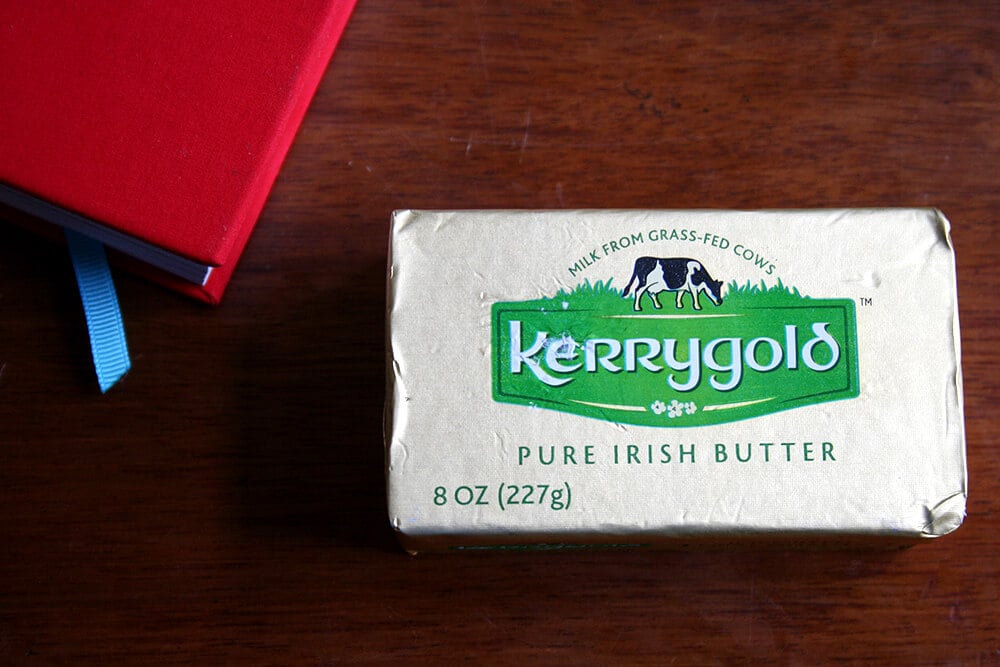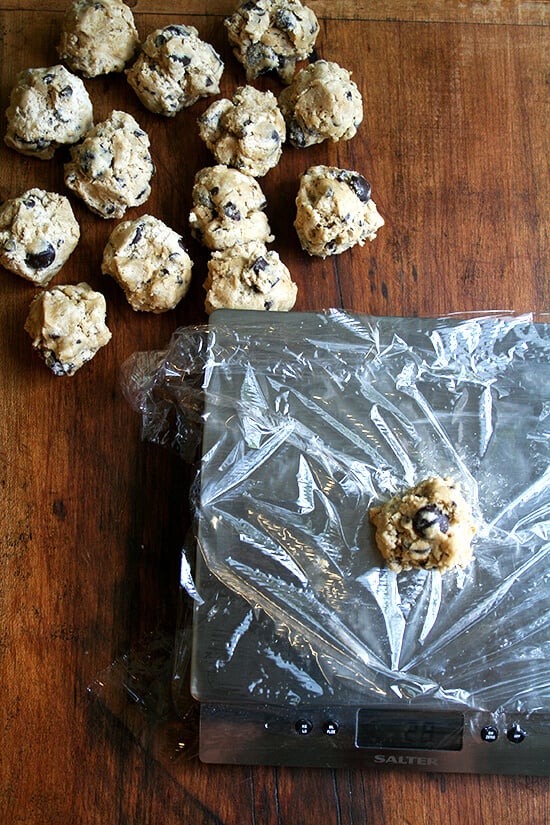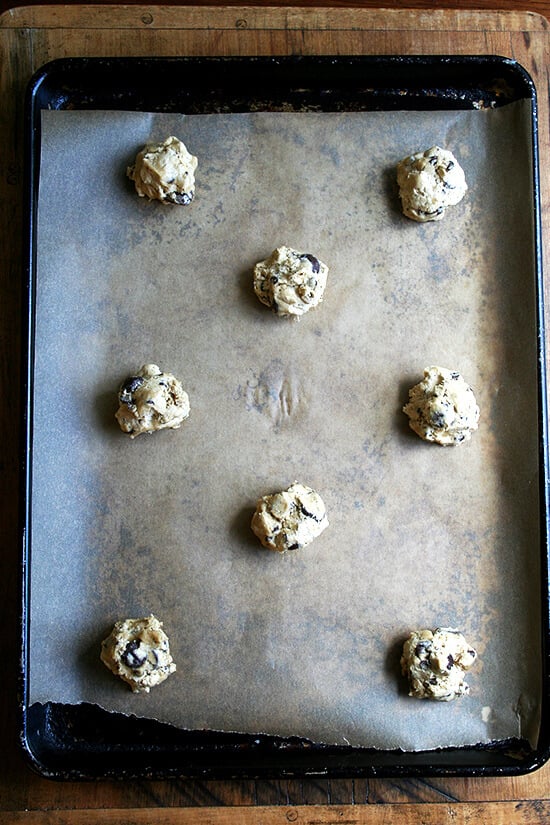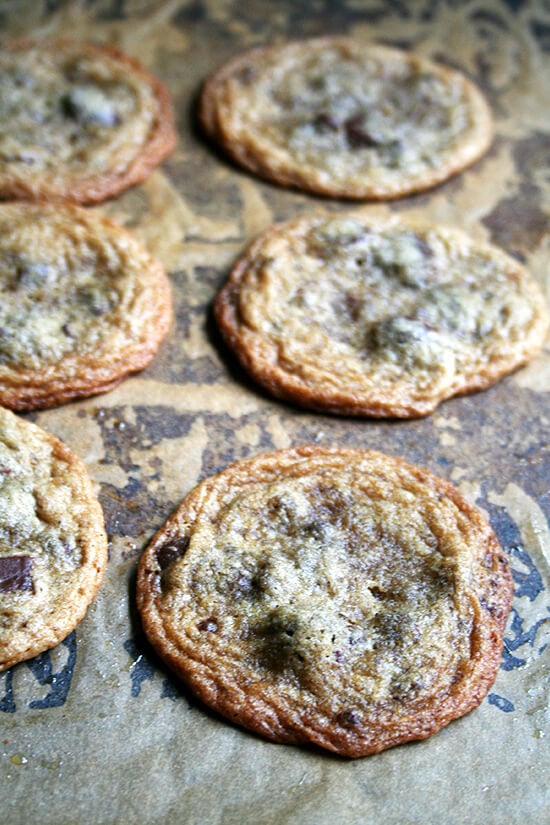 Print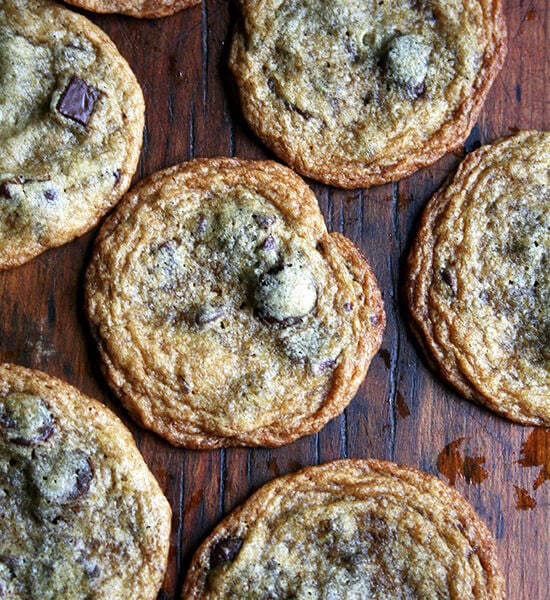 Canal House Thin and Chewy Chocolate Chip Cookies
---
Description
Adapted from Canal House Cooks Every Day
Notes: For best results, make this batter and store it in the fridge at least 24 hours prior to baking and up to 1 week in advance.
I like to weigh (so anal, sorry) my cookie balls before baking and find that 1 oz (28 g) is a nice size for these cookies.
Also, if you like thick-and-chewy chocolate chip cookies, try these.
---
10 ounces

room temperature high-fat butter, such as Kerrygold

1¼ cups

(

298 g

) dark brown sugar

¾ cup

(

149g

) granulated sugar

1 tablespoon

vanilla bean paste or extract

2 teaspoons

kosher salt*

2

large eggs

1¾ cups

plus 2 tablespoons (

265g

) all-purpose flour

1 teaspoon

baking soda

8 ounces

chocolate chips
*It seems like a lot, but go for it…I even use salted butter, and the cookies are not too salty.
---
Instructions
Line baking sheets with parchment paper. Combine the butter, brown sugar, granulated sugar, vanilla bean paste, and salt in the bowl of a standing mixer fitted with the paddle attachment. Mix on medium-high speed until light, about 3 minutes. Add the eggs and mix on medium speed until blended, about 2 minutes.
Whisk the flour and baking soda together, then add to the dough, continuing to mix on medium speed for 2 minutes. Stir in the chocolate chips. Using a spatula, quickly mix the dough, scraping down the sides and bottom of the bowl.
Remove the bowl from the mixer. Portion the dough into balls weighing about 1 oz (28 g) each. For best results, store the dough balls in the fridge for at least 24 hours prior to baking and up to 1 week in advance.
Preheat the oven to 350ºF. Once heated, place the balls, about 4 inches apart, onto the parchment-lined baking sheets. Bake until golden brown, 10–11 minutes. Let the cookies cool for 5 minutes before transferring them to a wire rack to cool.
Prep Time:

20 minutes

Cook Time:

11 minutes

Category:

Cookie

Method:

Oven

Cuisine:

American
Keywords: thin, chewy, chocolate, chip, cookies, dessert
This post may contain affiliate links. Please read my disclosure policy.