Goodbye Marine Corps; Moving to New York // Also, Olive Oil Toast
This post may contain affiliate links. Please read my disclosure policy.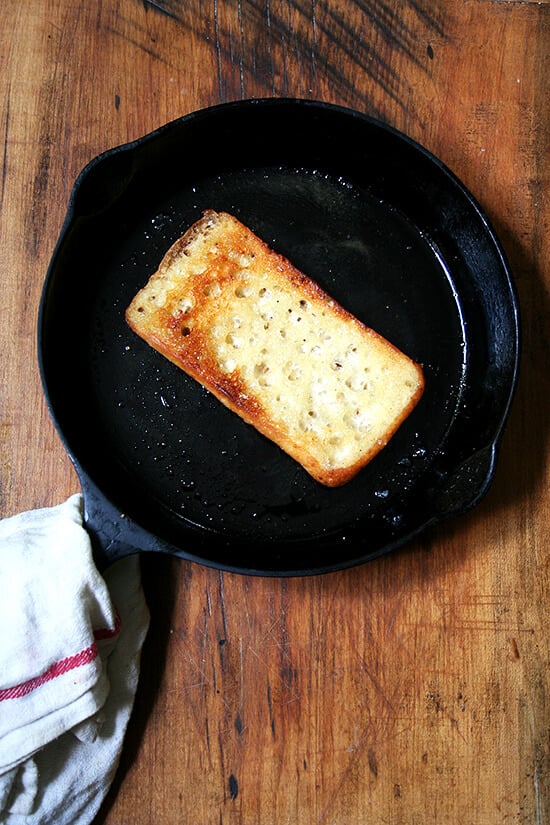 So, the funny thing about blogging for what now feels like a long time is that I feel I have to tell you everything. I can't just say, "Hey, I've moved to Schenectady! And I have a kitchen with a teensy strip of pegboard and cabinets with awesome blue knobs. And in my corner cupboard I have a lazy Susan on top of which sits ANOTHER lazy Susan. And I have a pear and an apple tree bearing fruit in my backyard. And I have a landlord that advises me to get a cat because the mice and squirrels sometimes take over the house. I love her."
I can't just mention these things without offering any explanation. If you don't want to listen, just scroll down to the olive oil toast. It's a particularly handy thing to know how to make if, say, you've misplaced your toaster or are considering downsizing. It's also about my favorite thing to eat these days.
OK, so, when I was a freshman in college, there was a boy, Ewan, who lived on the first floor of my entryway. Several times a week when I passed his room, I would spot him on the floor of his room in his dark green sweats and t-shirt doing push-ups and sit-ups. The scene always struck me as odd but I never gave it much thought. "Ewan's intense," I would think, as I, without a worry in the world, would skip up my steps heading to my room, hoping perhaps to find my roommates and maybe convince them it was time to go get some fro-yo.
It pains me to admit how clueless I was in the fall of 1999. The dark green getup should have been a giveaway. I would later learn that Ewan was in training to be a Marine Corps Officer, and even later learn that shortly after college Ewan would lead a platoon of Marines to Iraq.
The truth is that I couldn't have told you a thing about the military until the fall of 2006, when Ben decided to withdraw from medical school and join the Marines himself. In January 2007, I drove Ben from Philadelphia to Quantico, where we said the first of many goodbyes and where Ben began Officer Candidate School, the first phase of a year-long training regimen to becoming an infantry officer.
During that year while Ben moved from OCS to TBS to IOC, in addition to learning a lot of acronyms, I continued working in Philadelphia, I started blogging, I stayed busy. It wasn't so bad. I so looked forward to jumping on that Chinatown bus every few weekends to meet Ben in DC, to eat at 2Amys, to visit my grandmother in McLean, and to eventually return to Philadelphia.
And then things got really exciting. An assignment to Camp Pendleton meant a cross-country drive. We bought Roadfood and planned our itinerary accordingly. Some of you might remember this 10-day drive, highlights being Mahnomin porridge at Hell's Kitchen in Minneapolis and everything we ordered at Cafe Pasqual's in Santa Fe. And some of you might remember the day we arrived in southern California and ultimately San Clemente, where we lived for three years.
It has been a wonderful journey. The Marine Corps has taken us to the land of avocados, lemons, fish tacos and breakfast burritos, where we bought wetsuits and booties and pretended to surf, where Ben deployed and returned twice, where Ella was born. The Marine Corps then brought us back to the east coast, closer to family, closer to what felt like home.
And it's now time to move on. I'm sad my children will never remember Ben as a Marine, but we are happy with all of the decisions we have made these past few years and feel particularly at home, though it has only been one week, being back in the northeast. Now, before I get too sappy on you, I just want to share a few phrases I have learned over the years. I don't know that they are specific to the Marine Corps, but I think about them often and think you might enjoy them, too.
One is none, two is one. This is my favorite. I like to use it on Ben when he questions why we have a dozen bottles of dishwasher detergent stashed under the sink and 16 rolls of paper towels in the hallway closet.
Adapt and overcome. Self explanatory.
Slow is smooth, smooth is fast. Ella likes to use this one on me when I'm having a freakout while strapping her into her carseat.
As fast as you can, as slow as you must. I think about this while I'm chopping onions.
Go big. I love this one, too. It means "be bold," but not in the sense that you should do daring things. For example, say you're going to be late. Instead of just telling your friend you'll be there in 15 minutes when you know realistically it will be 30 minutes, just go big: Tell your friend you need at least 30 to 45 minutes. It will be better for both of you.
Time spent on reconnaissance is never wasted. Raise your hand if you've ever found yourself experiencing extreme buyer's remorse while dining in a tourist trap. It takes no time to do a little research, and the upshot is almost always worth it.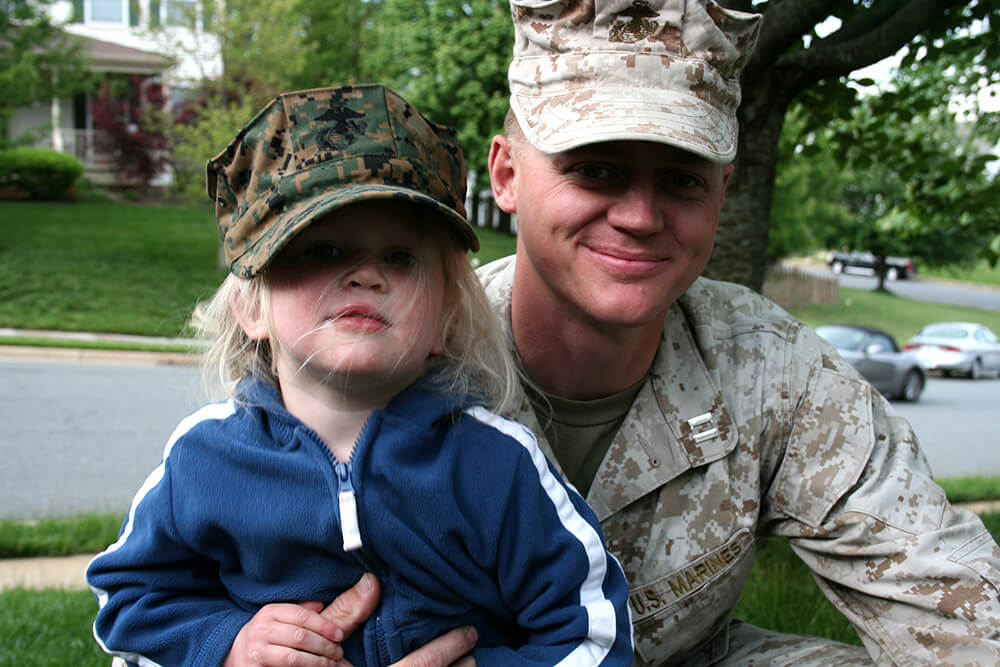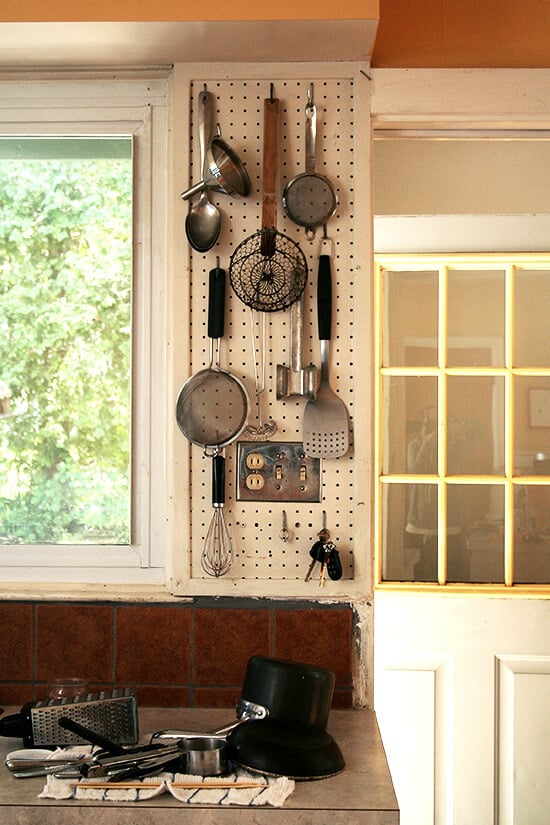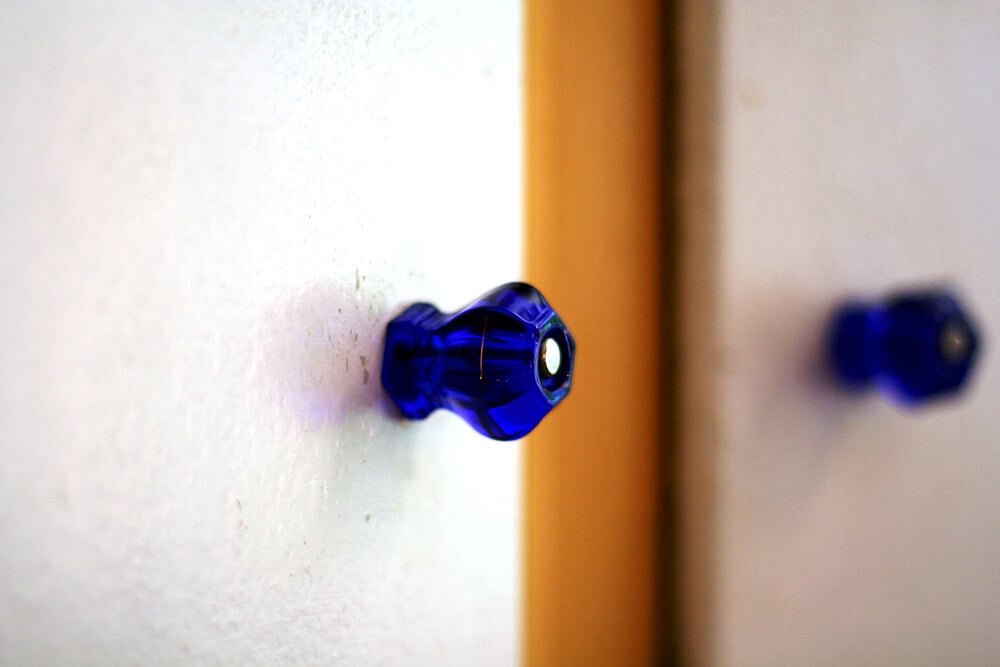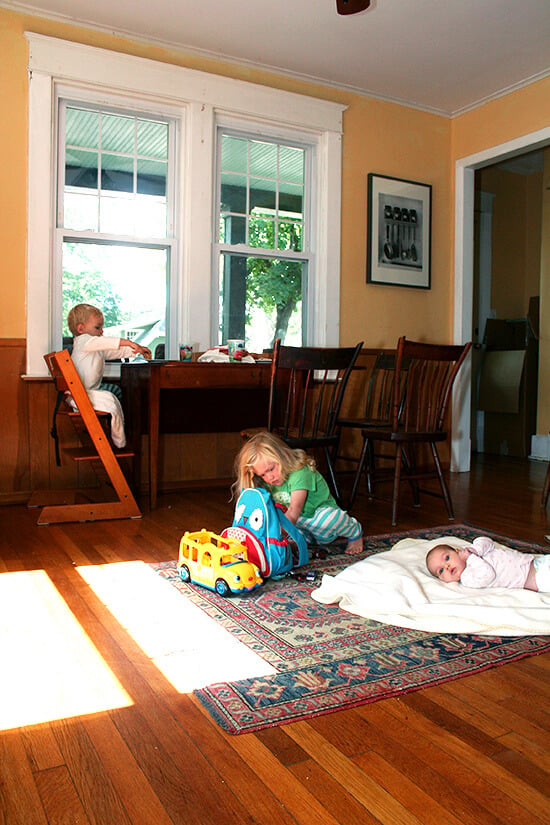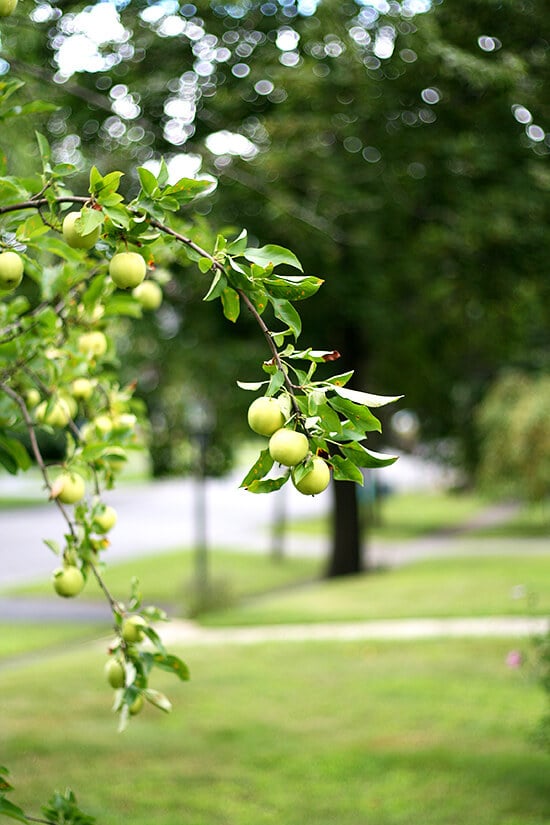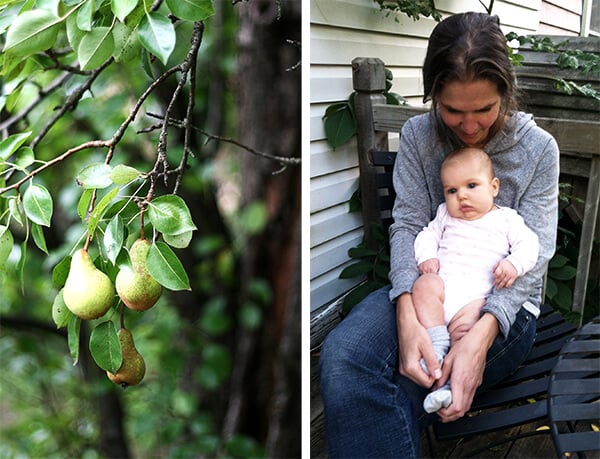 Last Friday, my mother and I found ourselves famished at 10pm. It had been a long day of driving (for me), greeting the movers (for my mother), and unpacking (for both of us), and about 10 seconds after we threw the children in their rooms, we decided it was time for some beer and food. We soon discovered we could find neither the bottle opener nor the toaster and would thus have to, wait for it, "adapt and overcome." We jammed the bottles into a latch plate to pry them open and fried the bread in olive oil in a cast iron skillet stovetop. Beer and bread have never tasted so good. We made several batches of the olive oil toast that evening, and I have continued to make it every day since even after locating my toaster. I have been using a jalapeño oil from the Temecula Olive Oil Company, which offers a nice kick, so feel free to season with some crushed red pepper flakes if you like that sort of thing.

Print
Olive Oil Toast
---
Total Time:

15 minutes

Yield:

as many as you like
a few slices of stale bread
olive oil
nice salt, such as Maldon or Fleur de Sel
crushed red pepper flakes, optional
Note: If you want to doll this toast up a bit, spread it with a soft cheese (goat is nice) and top with arugula. No need to dress the arugula.
---
Instructions
Coat a cast iron skillet with a nice layer (go big) of oil. Place bread slices in a single layer over top. Heat over medium heat until bread is golden, about five to eight minutes. Flip. Season with nice salt (and chili flakes if using). Heat until second side is golden.
Remove from heat. Eat.
Prep Time:

5 minutes

Cook Time:

10 minutes
This post may contain affiliate links. Please read my disclosure policy.