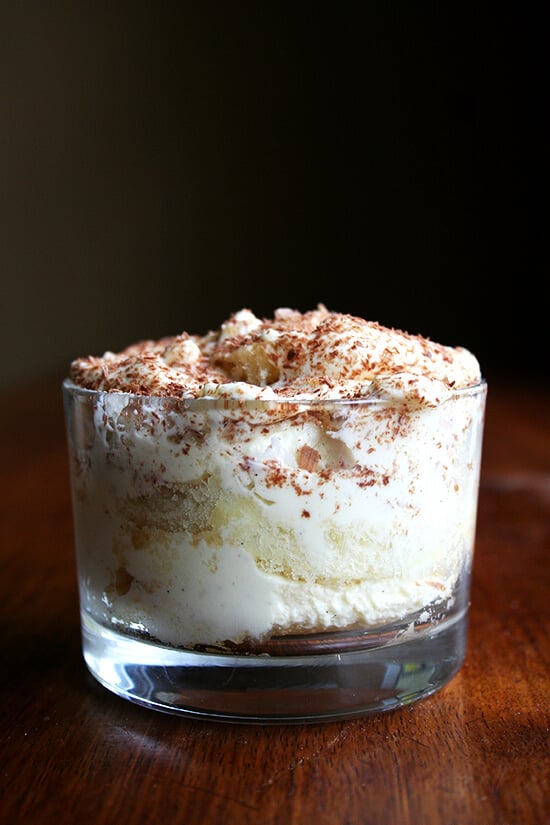 Friends, hello! It has been ages. I hope everyone had a wonderful Thanksgiving. We had a ball at my sister's — ate too many potatoes, drank too much punch, only wished we had made two pumpkin pies.
With Thanksgiving falling so late this year, I am feeling especially behind in my holiday preparations, but I do have one recipe I am so excited to share with you today over on Cup of Jo: tiramisu. My grandmother loved tiramisu and always made one when she was expecting a house full of guests for the holidays. It is one of my favorites, too, and it is especially nice to have on hand this time of year — it can be made ahead and tucked in the fridge, and it feeds a crowd. Find the tiramisu recipe here and other fun recipes in the series here.
I hope all is well, Everyone.
cousins: Wren, Ella, Graham, Liam, Arabella: