Using Your Juicer to Make Broths | Liege Waffles | Swedish Snack Bread
This post may contain affiliate links. Please read my disclosure policy.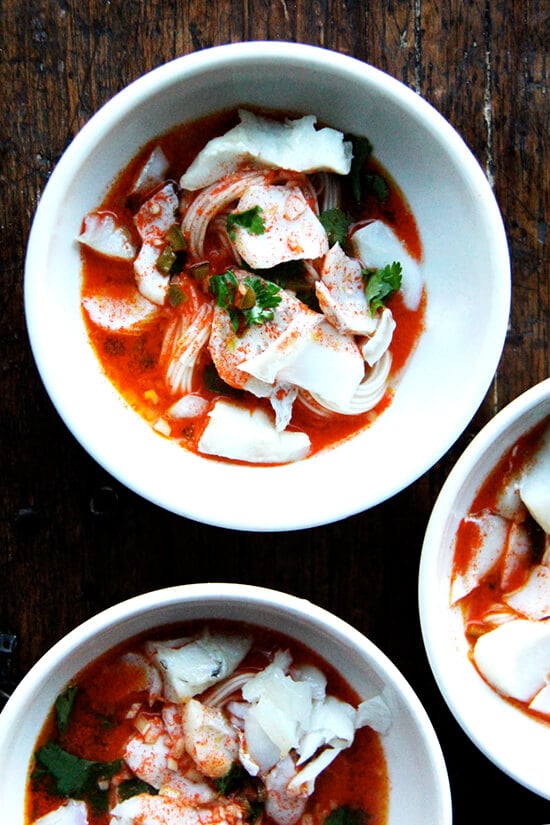 Santa (such a gem!) brought me a juicer for Christmas. Shortly after exploring the world of fresh beet, carrot and apple juices, I made a Jean Georges Vongerichten carrot broth seasoned with lemongrass, chilies and lime, a recipe from a cookbook, The Chefs of the Times, I've had for years.
The broth, which takes no time to make (if you own a juicer) tastes incredibly complex for containing so few ingredients, and thus far our favorite way to use it is with Japanese somen noodles, which cook in 3 minutes, and broiled haddock (so good! also sustainable and affordable). The recipe/article is over at Food52: What to do with an Overload of Carrots.
If you own a juicer, I'd love to hear your thoughts re juicing. I have been loving mine but every time I use it, I shudder a bit at the waste shooting into the trash receptacle. I know I am getting good vitamins and nutrients from the juices I've been making, which isn't actually why I do it — I just like the taste — but I feel a little bit wasteful at the same time. Thoughts?
Also, this David Sedaris piece, partially related to juicing, is hilarious.
Finally, last weekend I had two baking successes that I think you might enjoy. The first was this Swedish Snack Bread from the December Saveur 100 issue (recipe and notes below, too.) It's less sweet than the "pulla" I've made in the past, and it made for such a nice mid-afternoon treat.
Then, later that evening, discovering I had an extra box of Belgian pearl sugar on hand, I asked on Instagram if anyone had a good recipe for liege waffles, one of my favorite foods and something I've been wanting to make for years. Someone kindly pointed me to this Food and Wine recipe, which I made the following morning. The caramelized pearl sugar is absolutely irresistible, and we snacked on the waffles all day long. That's what's fun about liege waffles: no syrup = portability. They were all gone by the end of the day.
Happy weekend, Everyone. Stay warm.
Beet, carrot, apple, and clementine juice: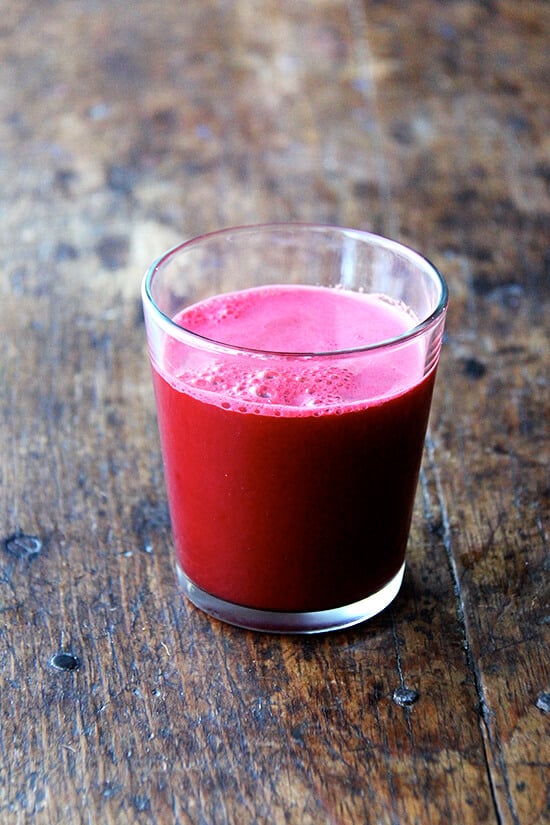 Liege waffles: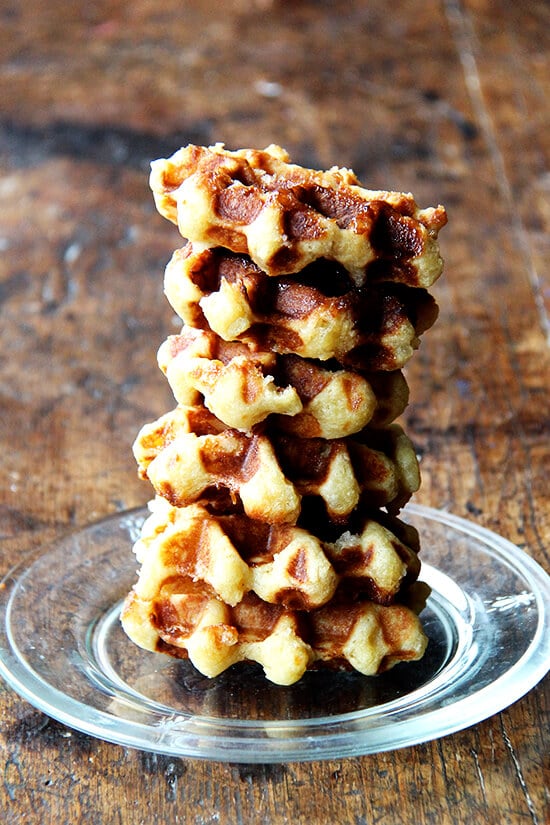 Recipe and notes for Liege Waffles here.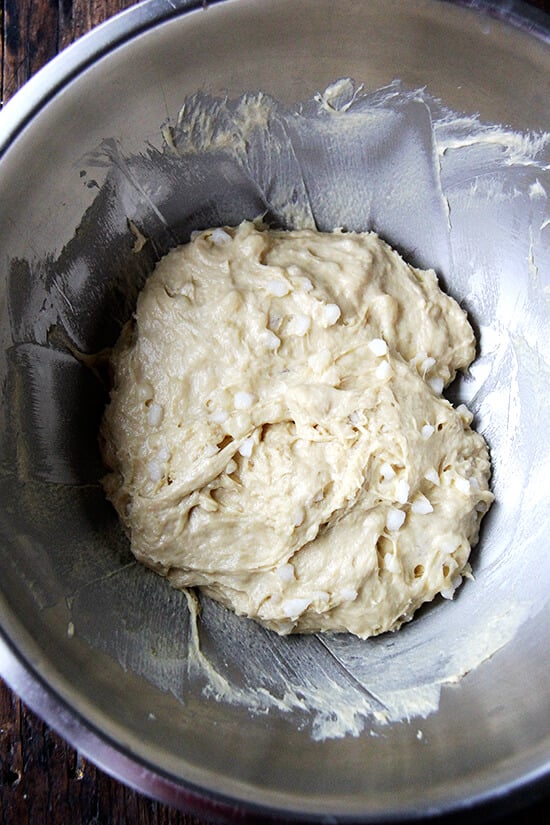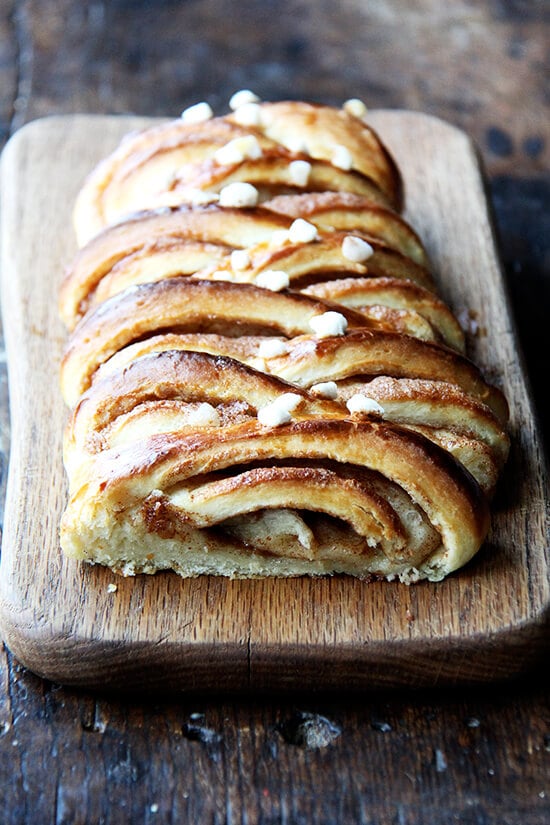 Recipe and notes for Swedish Snack Bread here.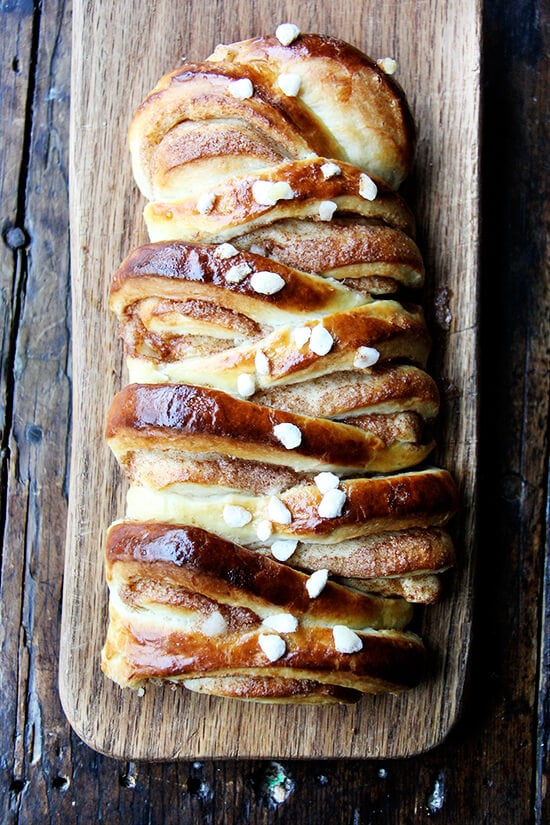 This post may contain affiliate links. Please read my disclosure policy.