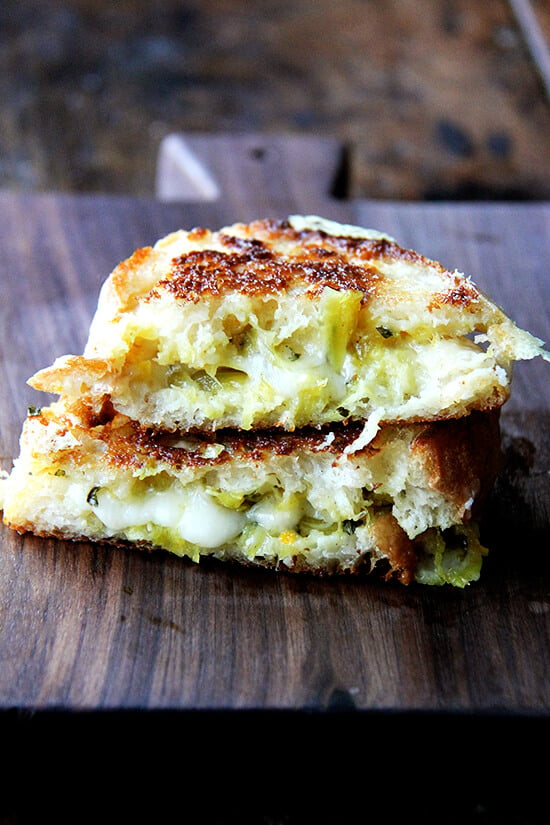 More often than I would like to admit, I open the fridge and think: How can this be? How can there be nothing to make for dinner? Again.
A few nights ago this happened, but as I was closing the door, a spot of color — a few tablespoons of curried apple chutney in a jam jar — caught my eye and saved the day.
I had made the chutney, a mix of stewed apples, onion, ginger, vinegar, sugar, and curry a few weeks ago to pair with smoked gouda in a grilled cheese for a post over on the Wisconsin Cheese Talk blog. A spoonful of this sweet, tart, spicy condiment goes a long way, and the little that remained in the jar proved plenty for two good-sized grilled cheese made on peasant bread using my favorite Suzanne Goin technique.
You can find the recipe for the chutney and grilled cheese over on Wisconsin Cheese Talk.
Hope all is well, Everyone!
Smoked Gouda and Curried-Apple Chutney Grilled Cheese from Wisconsin Cheese Talk on Vimeo.