Vergennes Laundry
This post may contain affiliate links. Please read my disclosure policy.
There's nothing like a good stomach bug to make you appreciate health, to inspire an outing in sub-zero weather, to revive an appetite nourished by ginger ale and dry toast for too many hours.
Last Friday morning, after a day spent on my deathbed, my aunt, Wren and I drove to Vergennes Laundry, a wood-fired bakery located in a former laundromat in Vergennes, VT. Run by a husband and wife, this gem of a café is the kind of place you could lounge in all day, beginning with a latté and croissant, moving onto fresh-squeezed orange juice and cheddar-and-tarragon gougères, finishing with an espresso and chocolate crème fraîche truffle. Every bite will make you wish you lived two doors down and kindle dreams of opening up your own Vergennes Laundry, which your town (that you love dearly) so desperately needs.
Everything we tasted, from the blueberry scone to the canelé to the morning bun (which Wren hoarded) to the gougère to the loaf of bread we brought home and cut into thick slices and slathered with butter, was exceptional. I can only imagine what a treat the tartines and seasonal tarts must be.
Anyway Friends, I hope you all have managed to stay healthy. No recipe today — just happy to be alive. It's a new day! Things are looking good.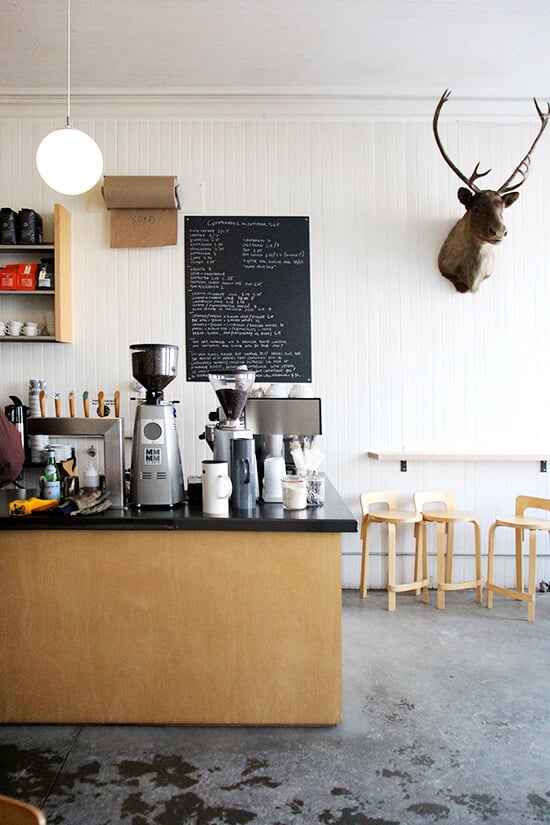 my favorite: cheddar and tarragon gougère:

morning bun:

morning bun hoarder:

canelé:

blueberry scone: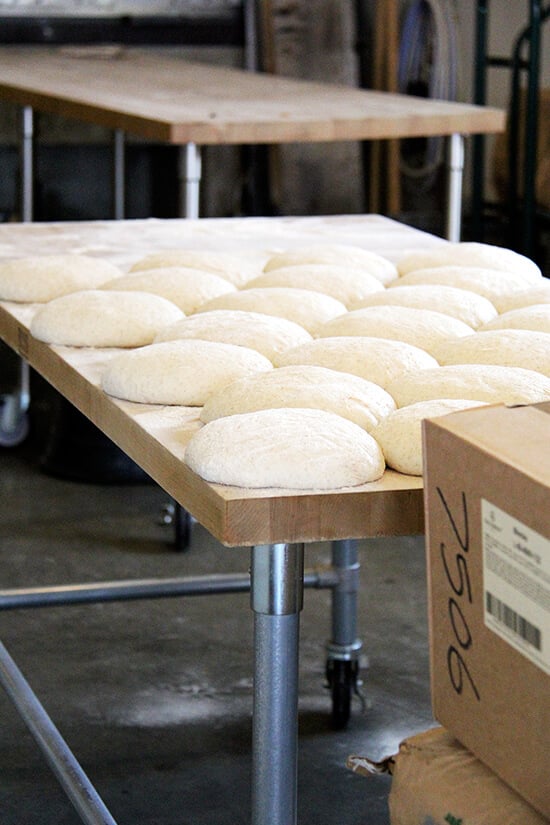 Julianne, shaping loaves:

Didier and Julianne: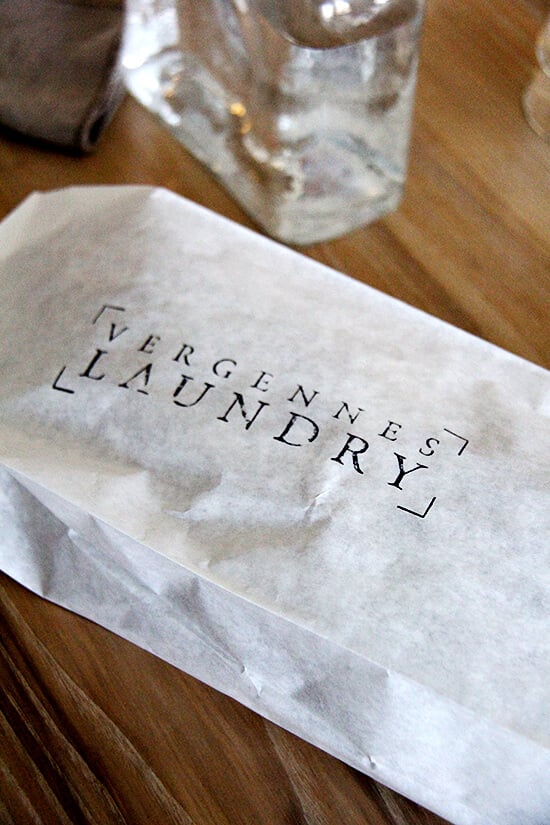 Vermont

This post may contain affiliate links. Please read my disclosure policy.