Canal House Shaved Asparagus & Arugula Salad | Roxbury Farm CSA
This post may contain affiliate links. Please read my disclosure policy.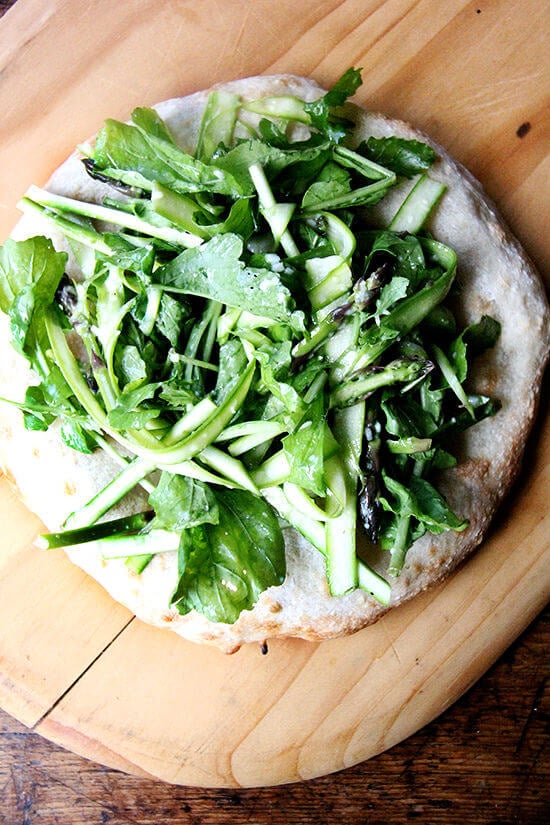 One Saturday last September I snuck down to Kinderhook with some friends for a garlic-planting party at Roxbury Farm, the source of our CSA. After a delicious lunch, we found seats around the crates of garlic bulbs and joined others splitting the heads, tossing the cloves into one bin, the woody stems into a compost barrel.
When we had split enough heads to warrant a first run on the tractor, we made our way over to the field. While Jody, the farmer, drove the tractor, we took turns sitting in the garlic-planting attachment, dropping cloves one at a time down a rotating shoot — this is hard to visualize, but it's the coolest thing: essentially, one clove of garlic gets pushed into the soil, where it will stay through the winter, spring and early summer until it sprouts into a bulb. Roxbury Farm has a garlic-harvesting party every July as well.
I know many of you do not live in the area, but Roxbury Farm delivers to New York City, Westchester County, Columbia County and up here in the Capital Region. They are still accepting members for this year, and I cannot say enough good things about the produce — the asparagus, arugula and lettuces that will be arriving shortly, the late-summer tomatoes, the potatoes (oh, the potatoes!), the winter squashes, everything.
Friends, CSA season is upon us. Are you prepared? Have you joined one? If you've been tempted but are afraid about feeling overwhelmed by the quantity of produce, I have one suggestion: split a share with a friend. I like doing this for two reasons: 1.) the quantity is always manageable and 2.) I don't feel guilty about going to the farmers' market every now and then.
And if you've been tempted but are afraid of feeling overwhelmed by one particular vegetable (radishes!) or an unfamiliar vegetable (kohlrabi!), don't be — for one, I have found in recent years that the onslaught of radishes and kohlrabi has subsided, and two, there are so many resources out there to help you along. I plan on scouring the web every week for recipes and posting my findings here.
Hope you all are well! Here are a few ideas for asparagus season:
First, this shaved asparagus and arugula salad from Canal House Cooks Every Day. There are countless recipes out there for shaved asparagus salad but this one caught my eye for its unusual dressing: grate Pecorino, pour boiling water over top, whisk in olive oil. It is delicious, and I find the whole salad addictive — so fresh and light on its own, made into a meal piled atop flatbread. I wrote about this salad and posted the recipe over at Food52.
And from around the web:
Simple roasted asparagus
Naan bread pizzas with ricotta and shaved asparagus
Shaved asparagus and carrot salad with cumin vinaigrette
Shaved asparagus and whipped ricotta pizza
Crispy tofu with sesame asparagus
Barefoot Contessa's Chinese chicken salad
Spring tacos with shrimp and asparagus-radish leaf pesto
Israeli couscous, asparagus and mushroom salad
Sichuan-Style Asparagus and Tofu Salad
Miso-roasted Asparagus with Soba Noodles
Soft scrambled eggs with goat cheese and asparagus
Clean out the fridge fritatta
Roasted asparagus with egg and fried capers
Spring Pea and Asparagus Pasta
Asparagus and goat cheese risotto
Farro and asparagus salad
Radish and roasted asparagus sorghum salad
Egg and asparagus gratin
This collection might give you some more ideas, too.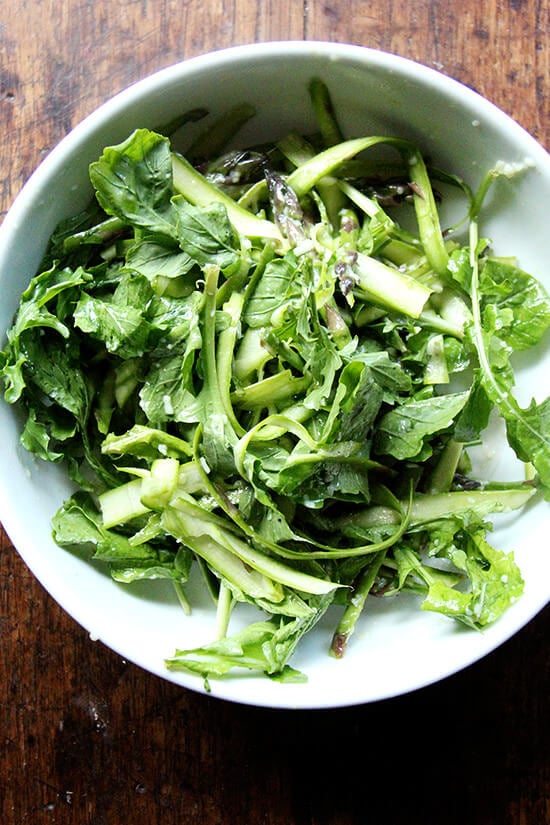 Roxbury Farm: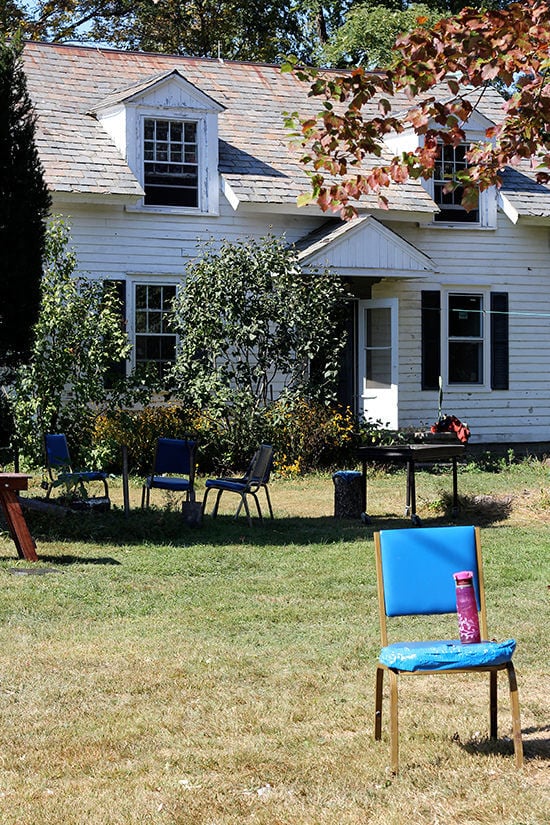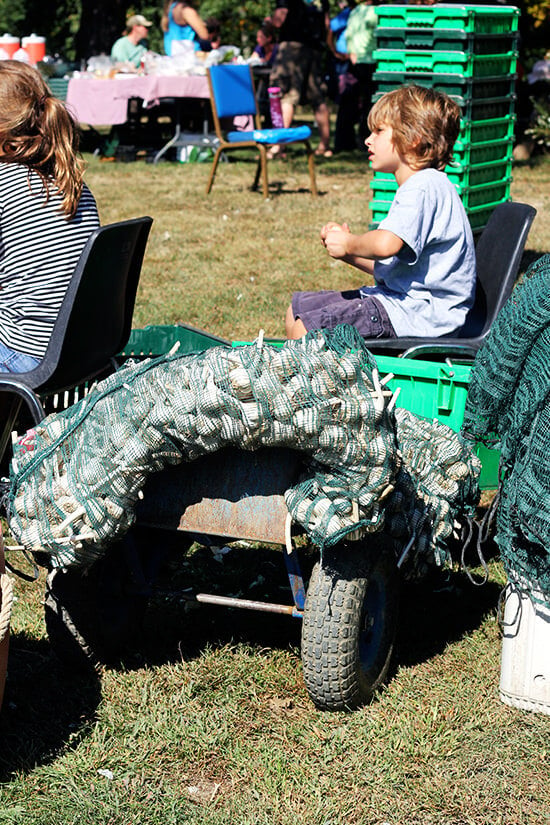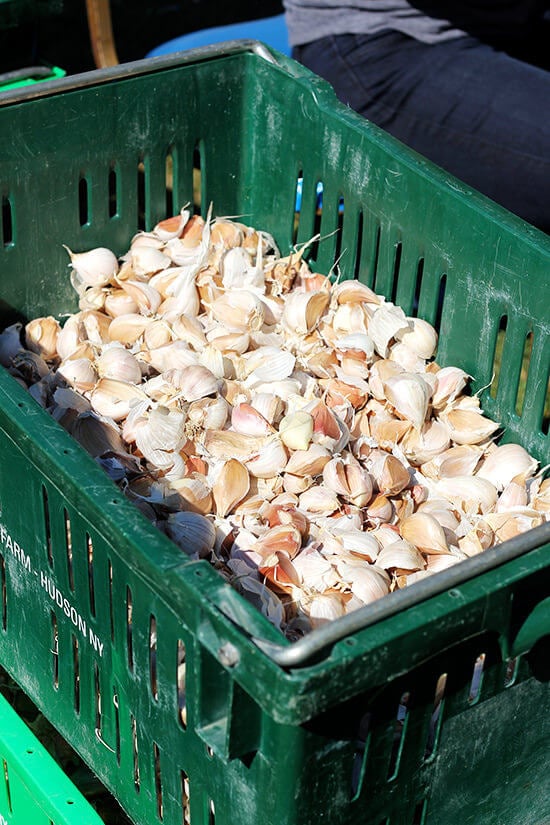 Splitting the cloves: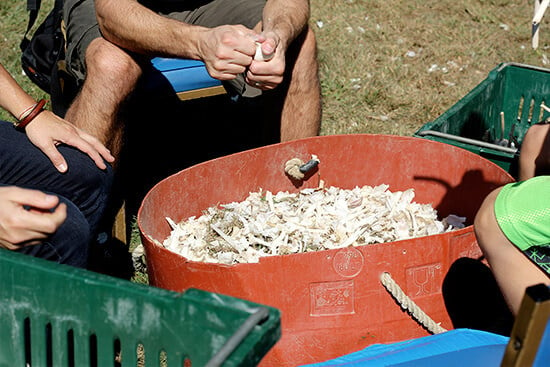 Tractor with garlic-planting attachment: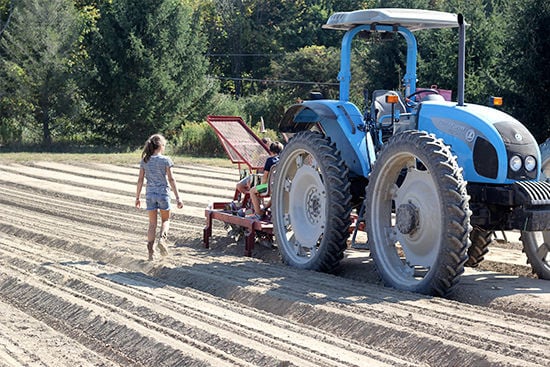 Planting the garlic: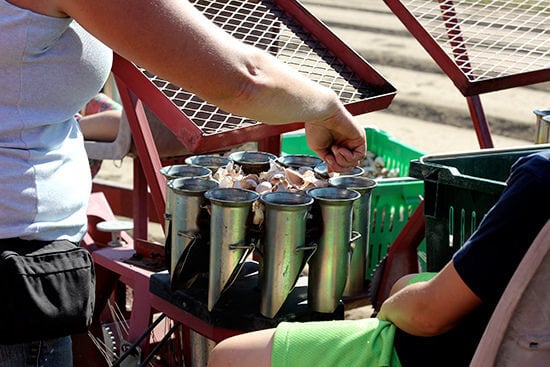 Planting the garlic: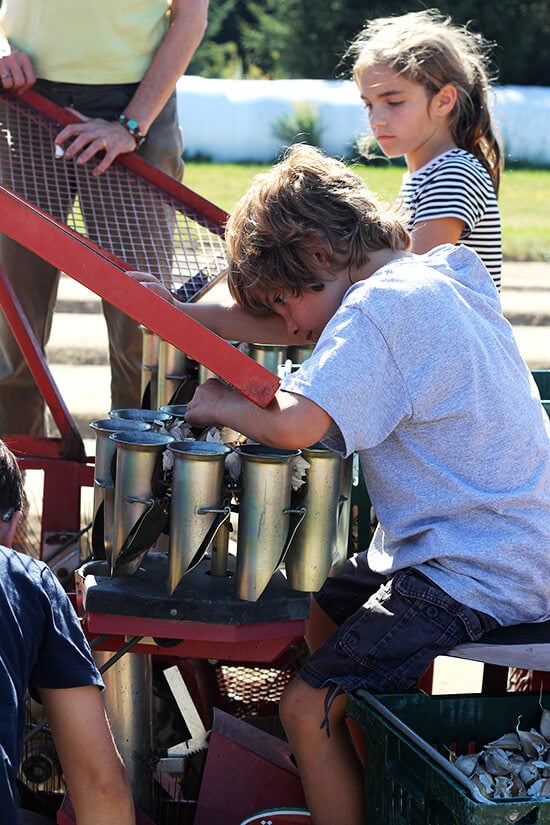 After the day at Roxbury Farm, we drove to Hudson for dinner.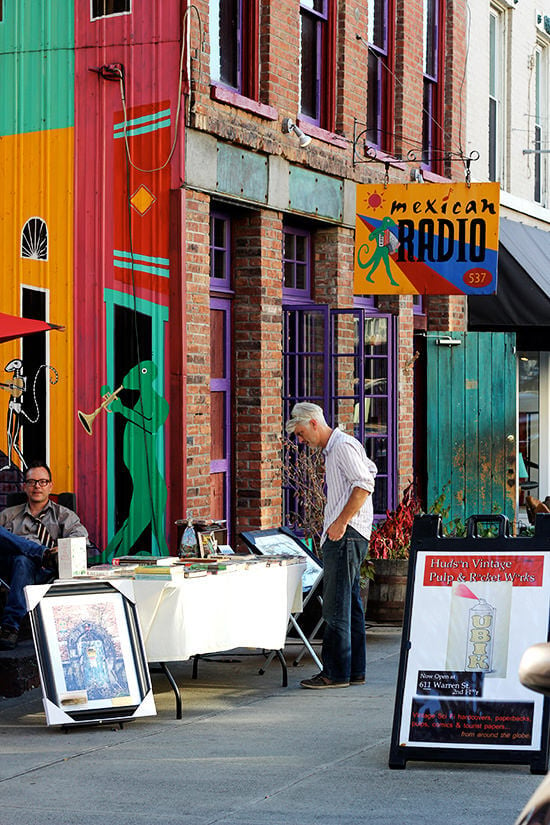 And dessert: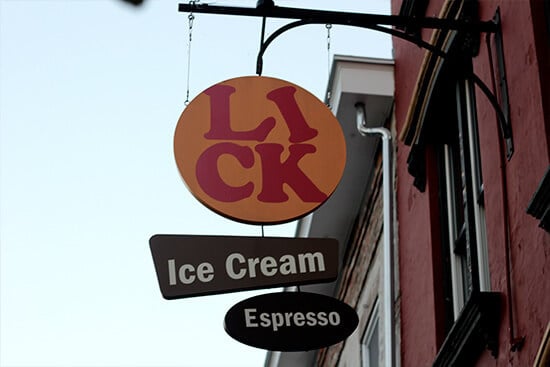 It was such a fun day.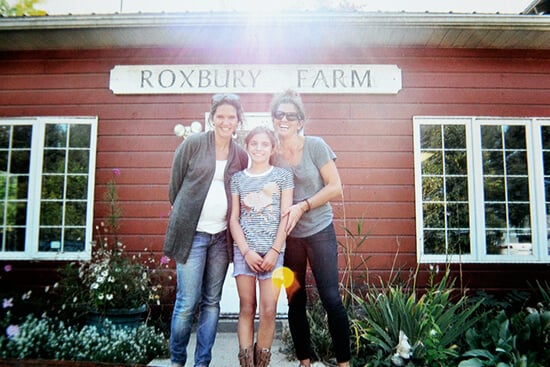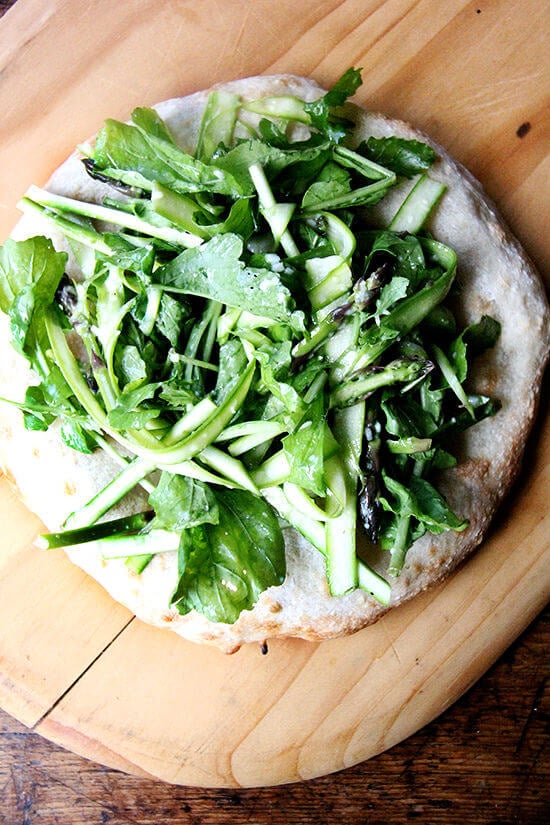 This post may contain affiliate links. Please read my disclosure policy.