Whole Peach Bellini & A Few Ideas for the Fourth
This post may contain affiliate links. Please read my disclosure policy.
Just before Cinco de Mayo, friends had us over for dinner. No sooner had we stepped through their front door than the blender began whirring, churning out margaritas into salt-rimmed glasses. Those were the first of the season for us and coupled with homemade tortilla chips — seriously addictive — and guacamole, we were in heaven. When the enchiladas arrived, we threatened never to leave.
As we sipped our margaritas, our hosts casually mentioned they couldn't wait for peach season, and for peach bellinis, which they made by throwing whole peaches, skins and all, into the blender. I have been dreaming of them for months and at the first sign of good-looking peaches at the market, I snatched them up and made a batch. They were a breeze to throw together and tasted light, summery and refreshing — maybe something festive to consider this weekend?
Have a wonderful long weekend, Everyone. Here are a few ideas for the weekend festivities. Happy Happy Fourth!
PS: We have been making these margaritas for months.
Blueberry Cobbler • Blueberry Crisp • Peach Frangipane Tart


Light Brioche Buns • Two Essential Burger Condiments • Cauliflower-Broccoli Salad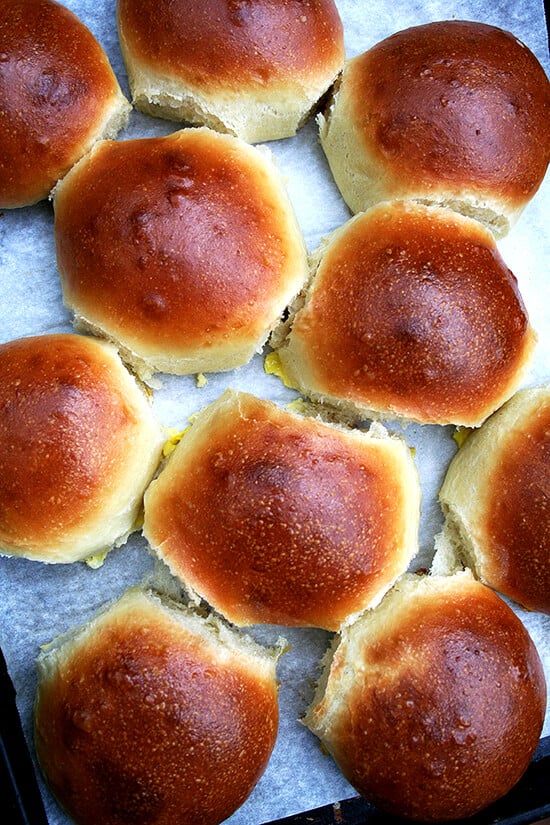 Chicken Souvlaki • The Easiest Oven Ribs • Quinoa, Edamame & Radish Salad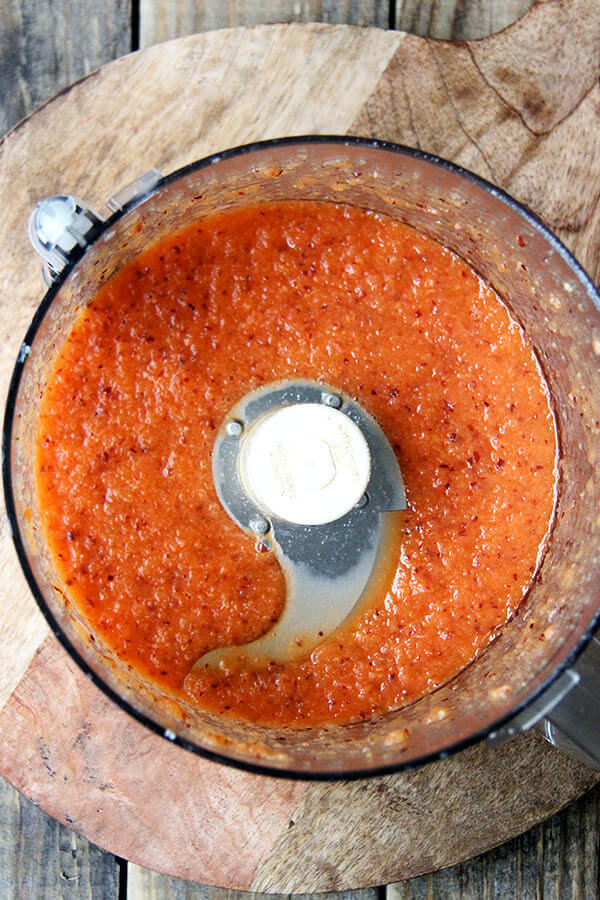 Incidentally, I recently replaced my spatulas with one from GIR. It's one piece — no place for food to get stuck — and it's both sturdy and flexible. Love it.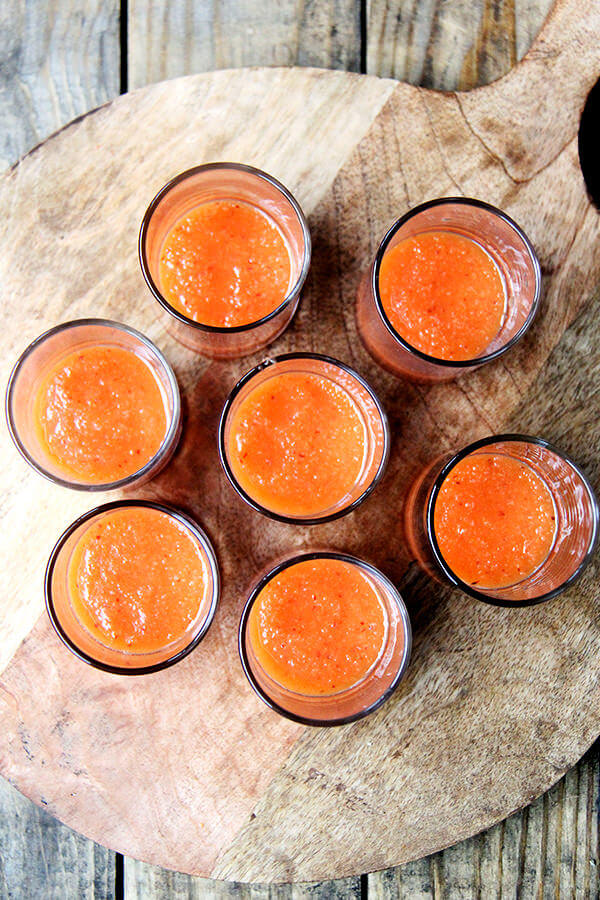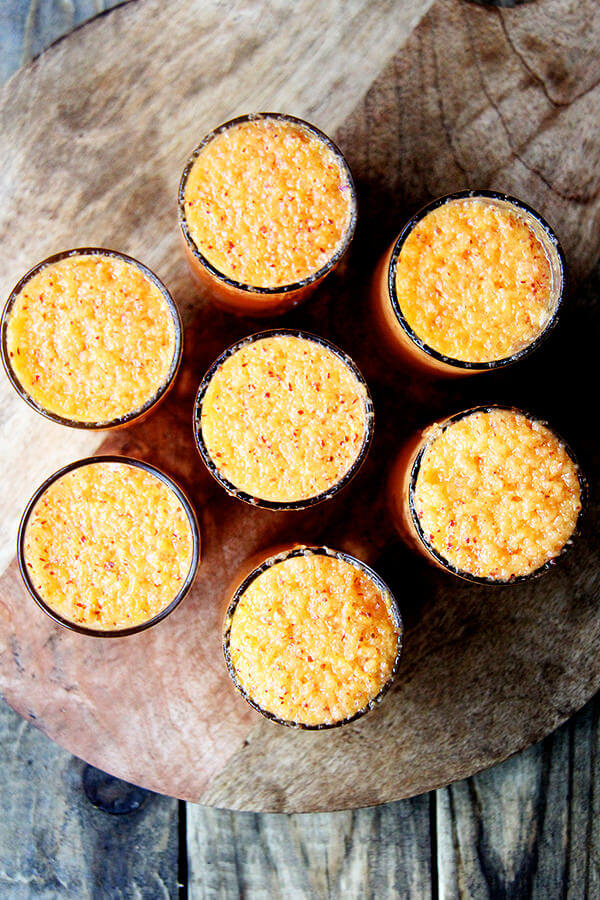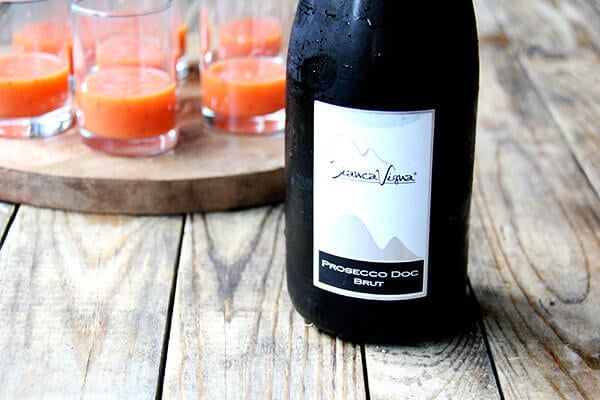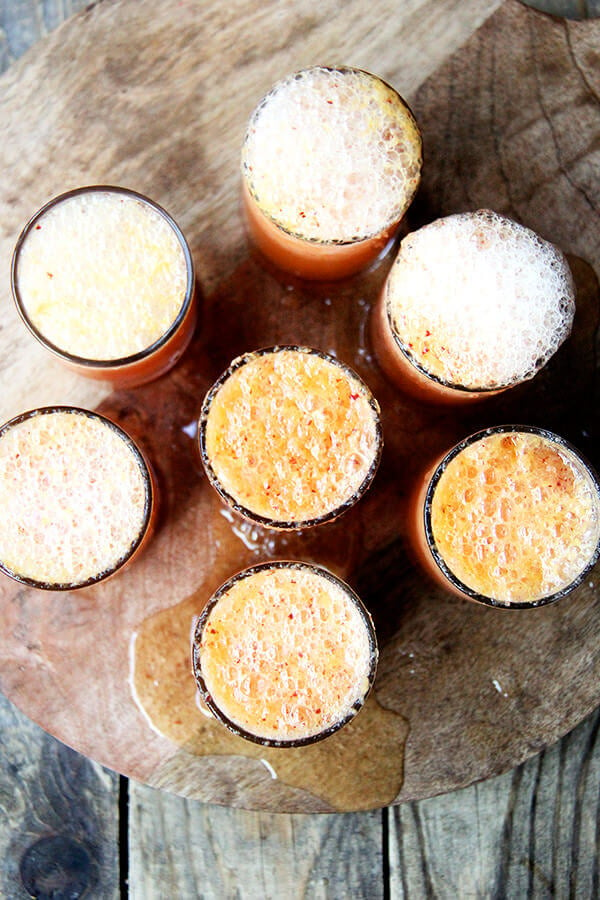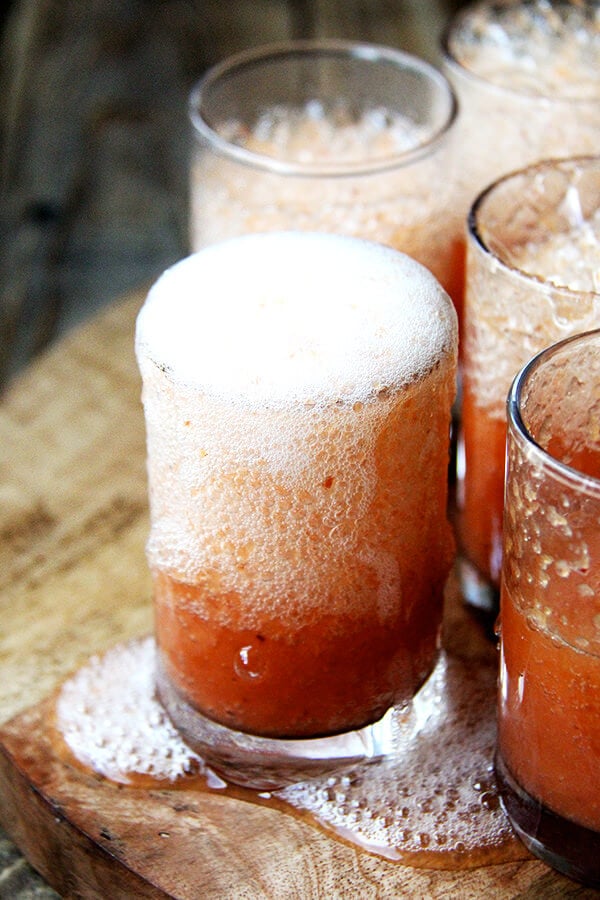 Print
Description
Makes 6 to 8 drinks
You really don't need a recipe for this, but the Ina Garten recipe I referenced called for two peaches for 1 bottle of prosecco. Peaches vary in size and sweetness, so quantity of peaches will vary based on your taste preferences. I found for one bottle of prosecco, four peaches was about right. Sugar is optional, too — if your peaches are super ripe and sweet, you might not need any sugar.
You also can make a pitcher of bellinis as opposed to mixing drinks one at a time: pour the peach juice into a carafe, then slowly pour the prosecco overtop. Give it a gentle stir. Store in fridge until ready to serve.
Also, if you have a juicer or a Vitamix, you probably can bypass the sieving step.
---
2

to

4

peaches (see notes above)
sugar (optional)

1 tablespoon

lime juice or lemon

1

bottle of prosecco
---
Instructions
Place the peaches, sugar, and lemon or lime juice in the bowl of a food processor fitted with a steel blade and process until smooth. Press the mixture through a sieve.
Place 2 tablespoons (or more or less — do it to taste) of the peach purée into each glass and fill with cold prosecco. Serve immediately. (See notes above re mixing a pitcher.)
This post may contain affiliate links. Please read my disclosure policy.