How to Make A Two-Egg Omelet [Video]
This post may contain affiliate links. Please read my disclosure policy.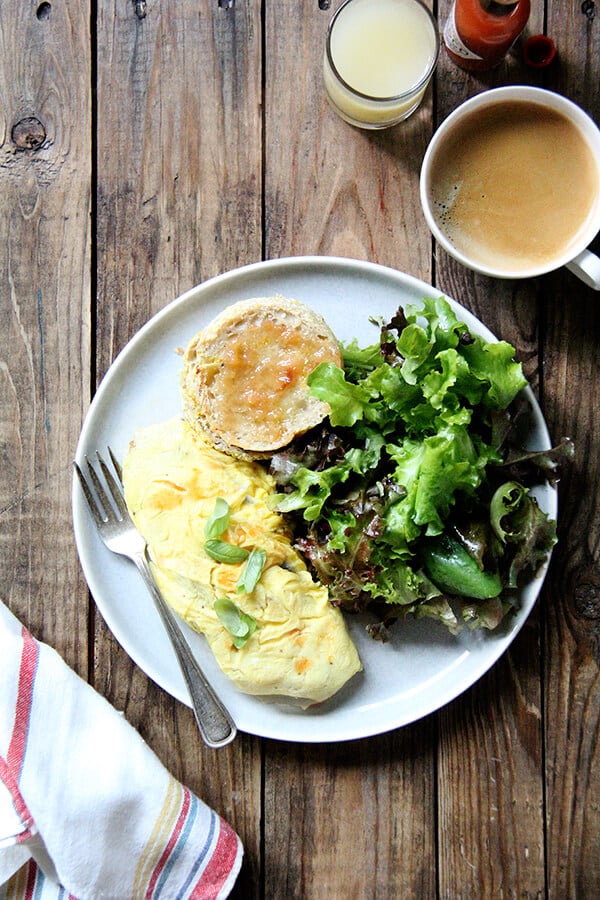 Every week our farm share arrives with boodles of onions, sweet, brilliant white (or purple!), oblong orbs. As is often the case with CSA produce, it can be hard to keep up, so when I find my vegetable bin brimming with onions on the brink of turning, I caramelize them and throw them on pizza or in pasta or in an omelet with goat cheese, which has become a favorite quick dinner.
Here's a quick video. Happy Friday. Now go make yourself an omelet:

Turk forged steel fry pan: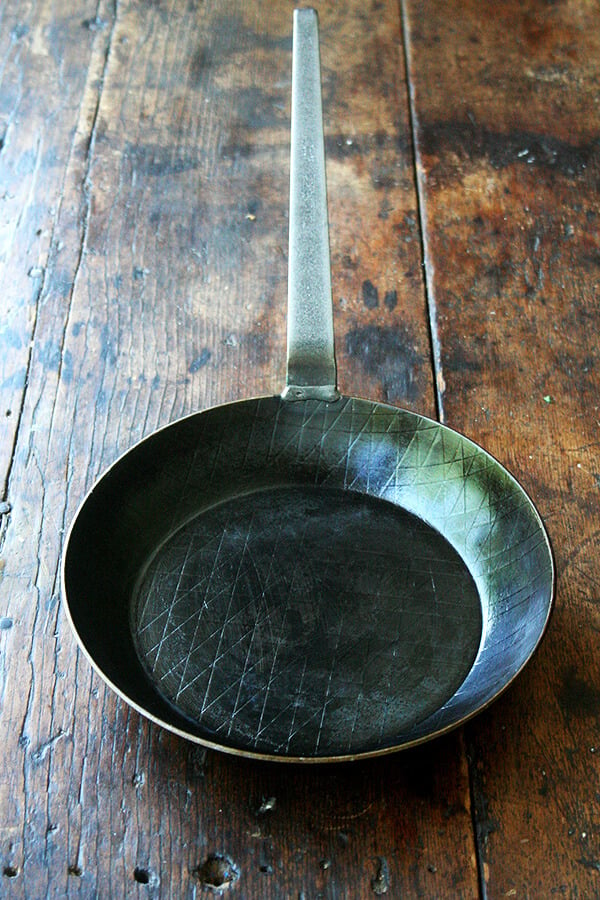 I love the combination of caramelized onions with goat cheese…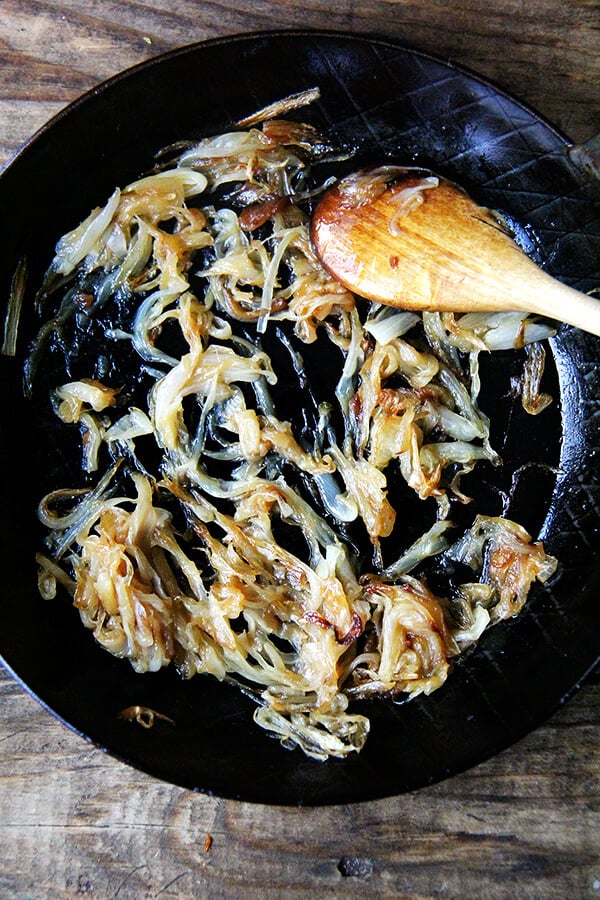 but basil and cheddar is nice, too.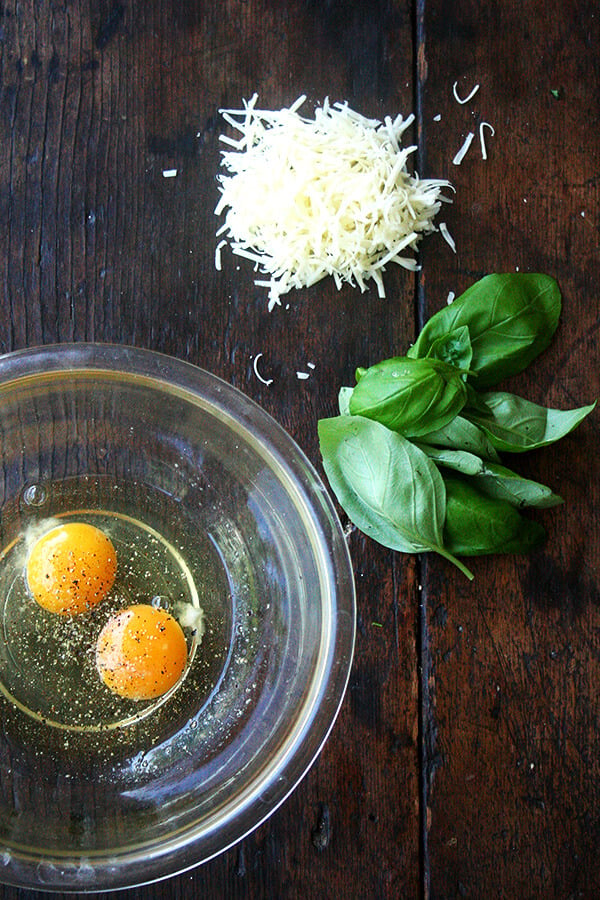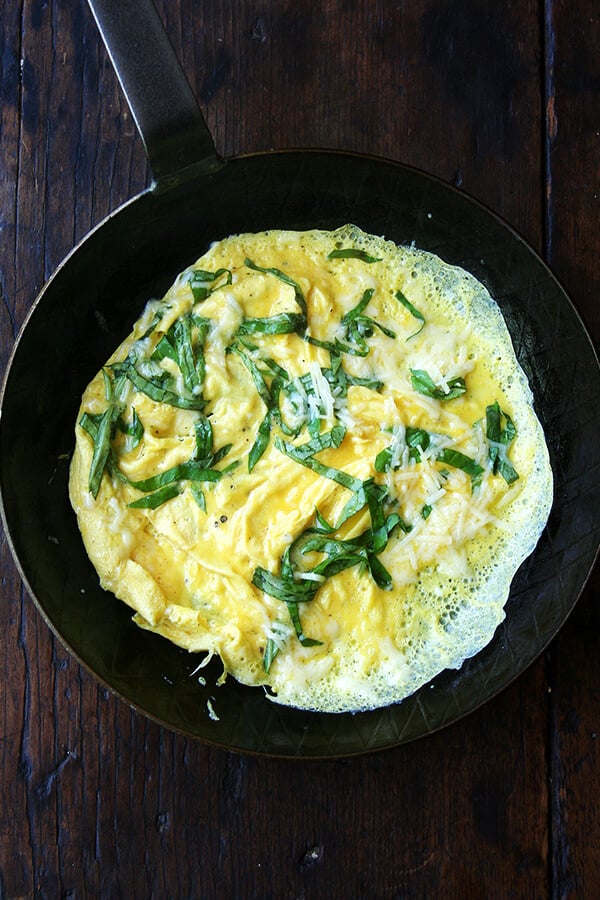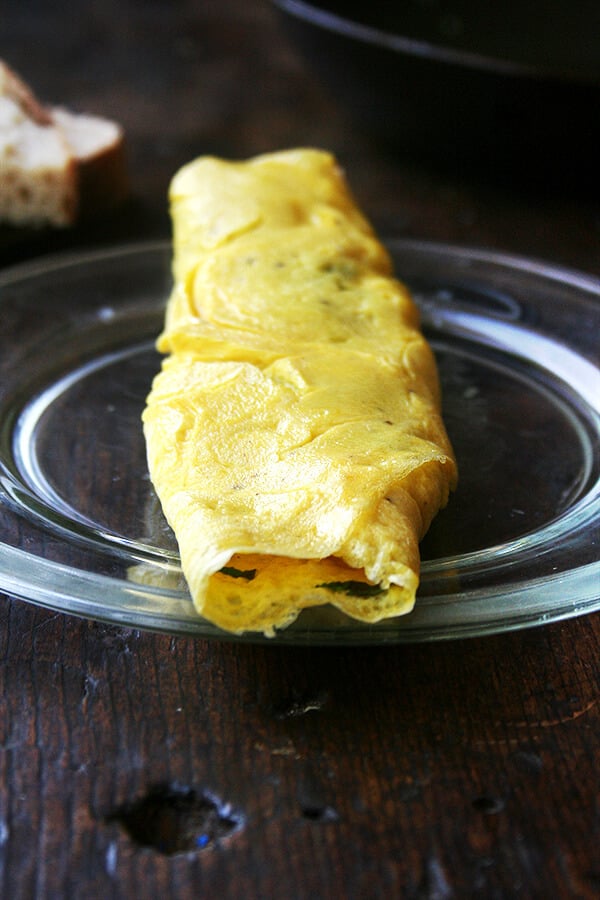 The beauty of this Turk pan is that it basically acts nonstick, even with eggs. I have the 9.5 inch. Rarely do I do anything but wipe the pan clean with a towel.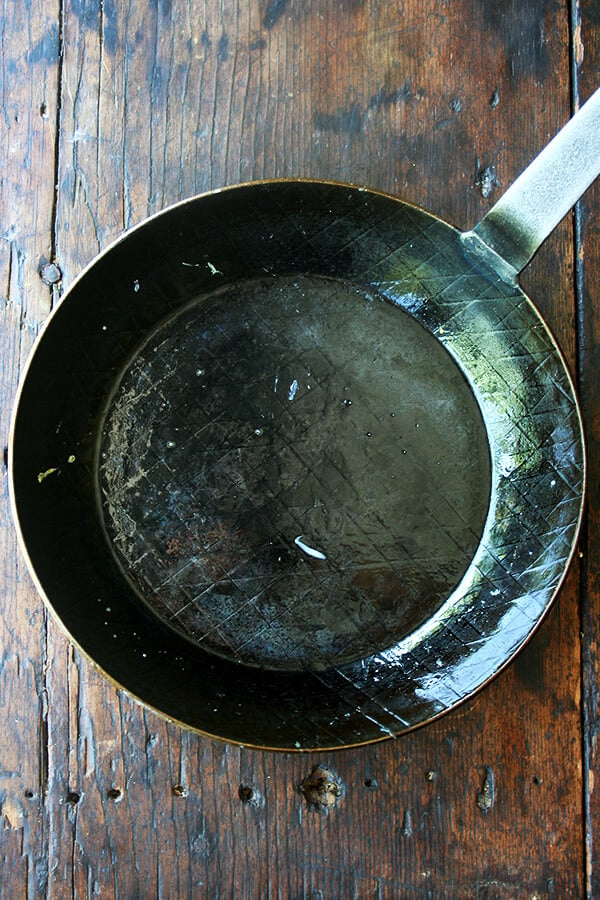 Print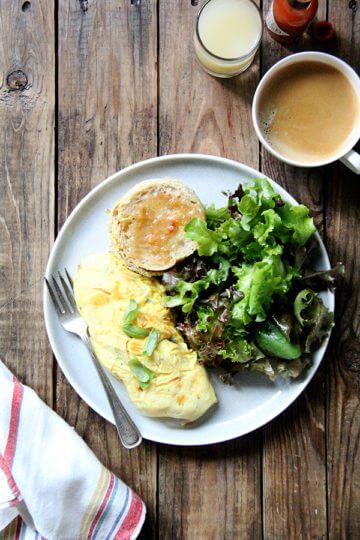 How to Make A Two-Egg Omelet [Video]
---
Author:

Alexandra

Total Time:

25 minutes

Yield:

1
---
two

eggs
salt
pepper
butter
goat cheese
---
Instructions
Beat the eggs until the yolks are broken up and the whites and yolks are nicely mixed — when you lift your fork or whisk from the bowl, they should stream down evenly. Season with a pinch of salt and freshly cracked pepper.
Line up your ingredients next to your stovetop.
Heat a 9-inch skillet over high heat. Add a nice pad of butter. The butter should sizzle gently and start skidding around the skillet. If it doesn't, your pan isn't hot enough—wait for it to gently sizzle before proceeding. If it starts browning instantly, your pan is too hot, and I would start over. (Just wipe out the butter and let the pan cool down for a little bit.)
Tilt your pan so that the butter coats evenly, then pour your eggs into the center. Let the eggs sit for 3 to 5 seconds or so. When you see the rim of the eggs begin to lighten in color, begin moving them in this sort of fashion: starting at 12 o'clock, drag the eggs down to the center, letting the uncooked egg fill the space behind the moved eggs. Repeat this at the 6 o'clock position, then the 9 o'clock, then the 3 o'clock. Repeat this movement, always starting from a different spot on the skillet, until you are no longer able to move the eggs. The whole process should take about 1 minute. Turn off the heat and remove pan from heat. Sprinkle onions and goat cheese over top. If your eggs look too soft for your liking on top, let the pan sit for a minute — the heat from the bottom eggs should be enough to cook them through.
When you're ready to plate the omelet, run a spatula around the edges. Starting at one end, fold the edge into the center, rolling the omelet into a spiral. Gently ease the omelet out of the pan onto the plate. Let rest for a minute before eating.
Prep Time:

20 minutes

Cook Time:

5 minutes
Incidentally, I recently bought a set of these bowl covers, which I had intended to use for covering bowls of rising bread, but which I have been using for everything. They are particularly handy if you have storage containers with missing lids. I love that I can wash them and use them again and again.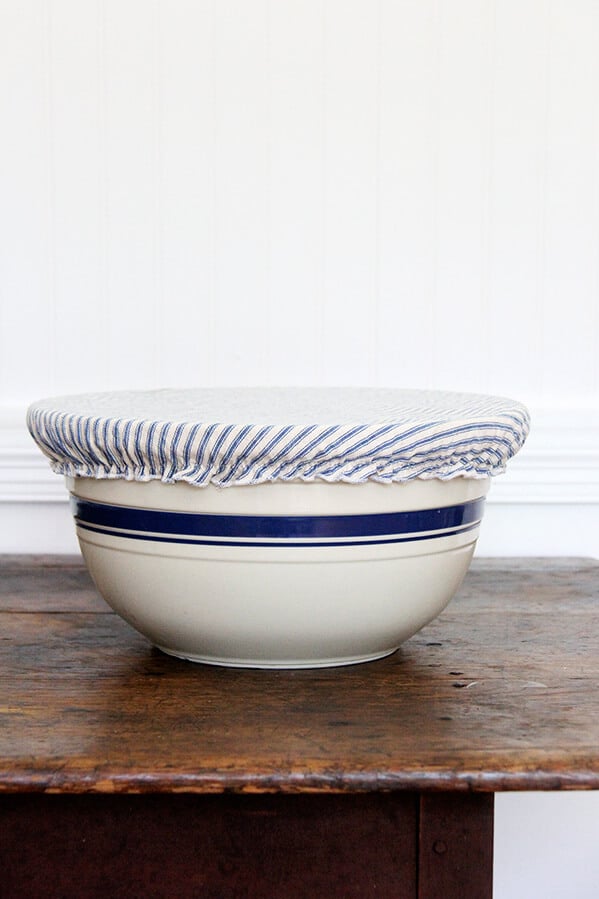 This post may contain affiliate links. Please read my disclosure policy.