Sept. 3, 2015 | Back-to-School Granola Bars
This post may contain affiliate links. Please read my disclosure policy.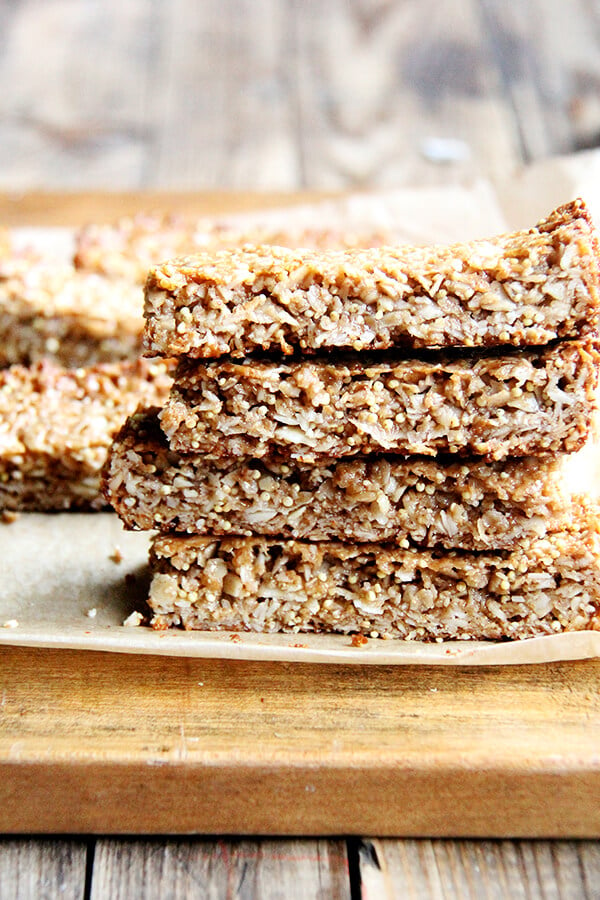 On September 2, I found myself wired at 11:30 pm watching Odd Mom Out while stitching "ELLA" onto a patch, the last task on a long list of getting-ready-for-Kindergarten to-dos.
The following morning, I woke up early to pack lunch and snack and to gather the remaining requested school supplies — so much to do before 7 am! — then woke the little dolly for breakfast, a slice of cinnamon toast and a glass of oj. Shortly thereafter we made our way outside but no sooner had we stepped onto the driveway than the bus appeared, the sight of which incited a meltdown. Ella clung like a koala bear to Ben, who carried her up the steps, peeled away her clutching limbs, then set her in a seat.
We could hear Ella wailing as the bus drove away. The day was not off to a good start…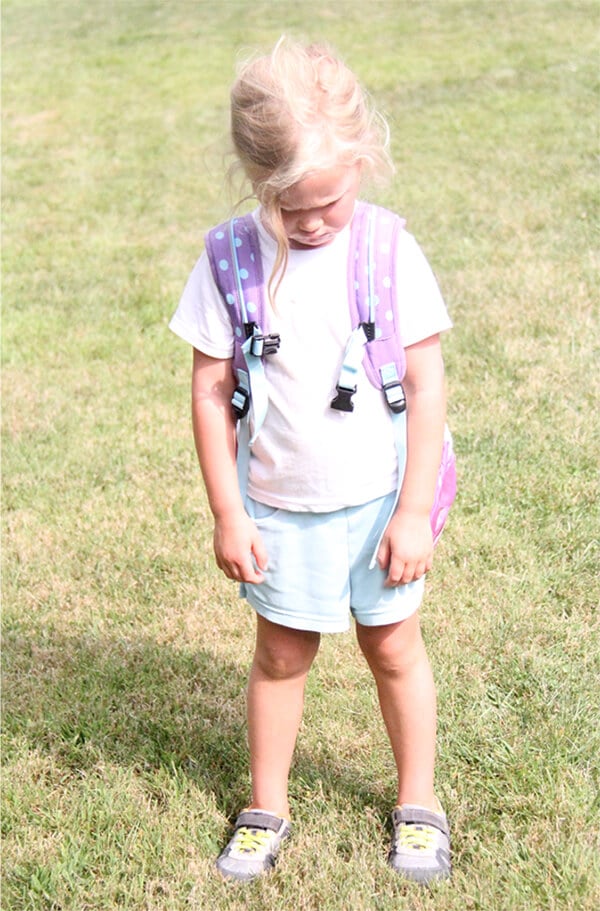 … back to school has never been easy for this one.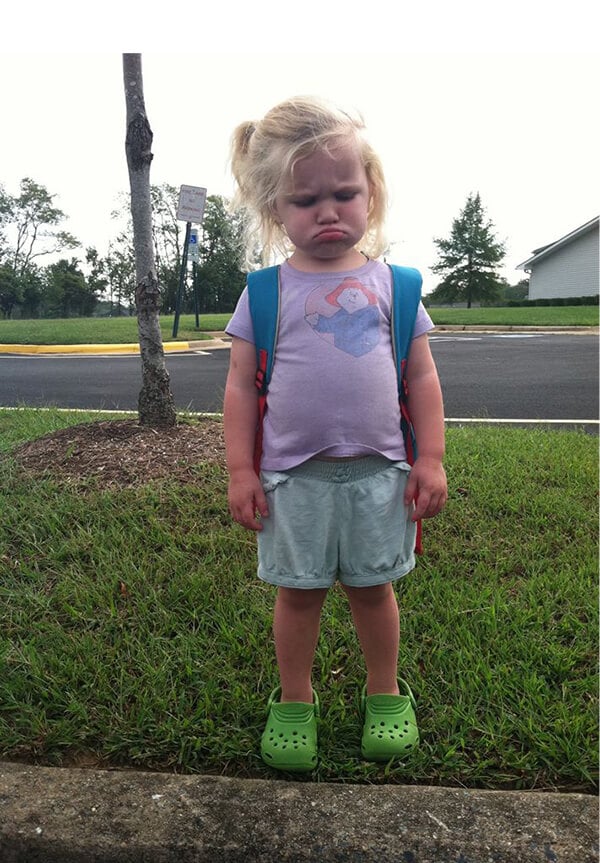 Back home, I found myself a little helpless, walking around unable to think about anything but Ella, wondering how she was faring in a big bad elementary school, when suddenly, our babysitter Hana appeared in the kitchen, Graham and Wren at her side, a burning sparkler illuminating a tray of sushi. They began singing Happy Birthday, at which point I nearly lost it. I am not someone who cares about my birthday, but this was just too much, and as the sparkler burned and Hana encouraged me to make a wish, I found myself thinking: sushi + sparkler = best birthday cake ever? Note to self: Always find sitters whose parents run sushi restaurants.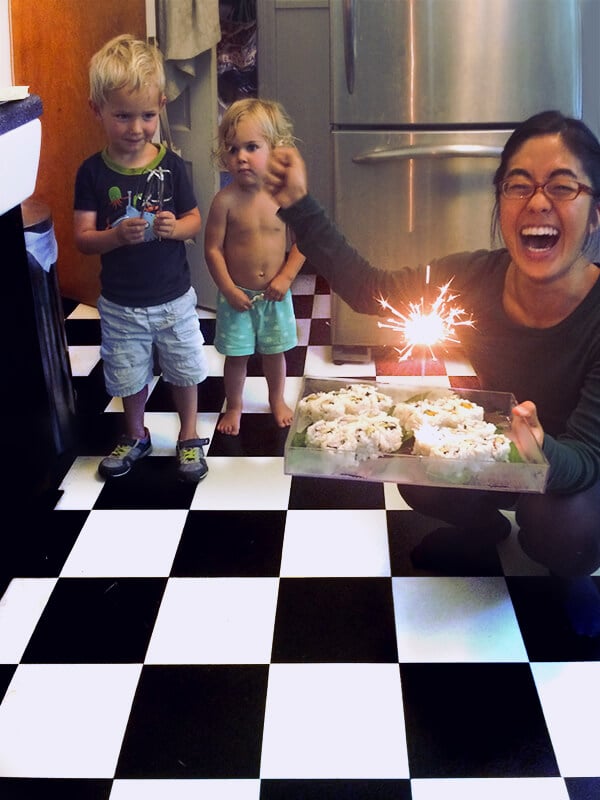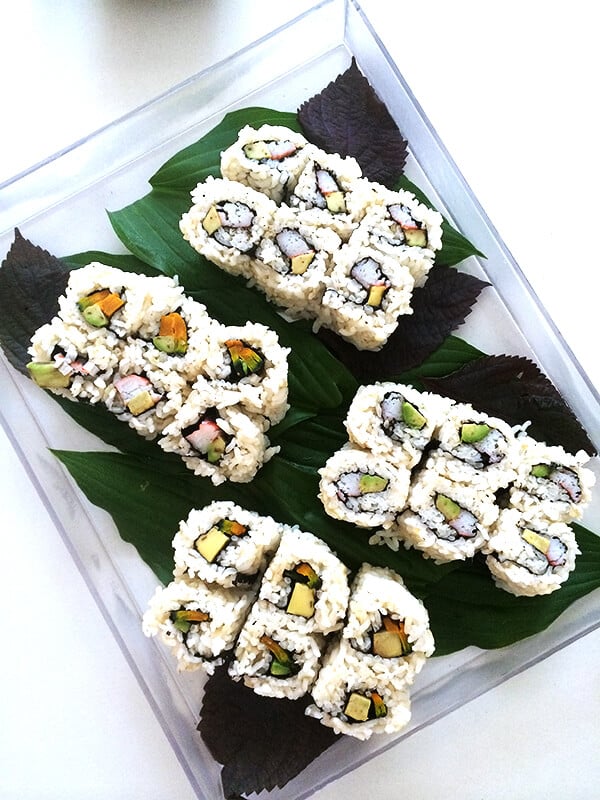 After a delectable sushi lunch, Hana and the kids assembled bowls of chocolate mousse. I felt completely spoiled.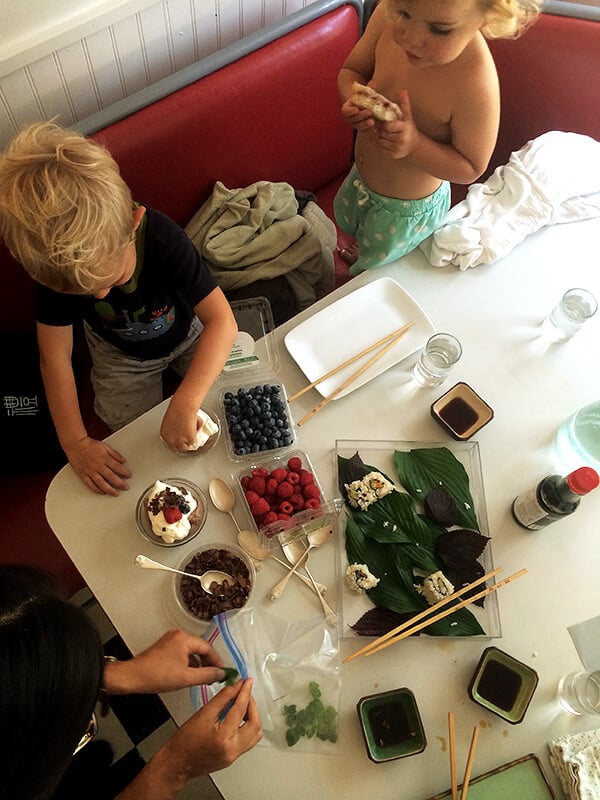 3:00 couldn't have arrived a second too soon. When the bus pulled up, Ella sprinted from the steps, barrelled me over in the driveway, and exclaimed she couldn't wait for tomorrow. I gave her a mama koala bear squeeze, which she quickly wriggled out of — things to do, friends to see I suppose. By day two, we were all smiles: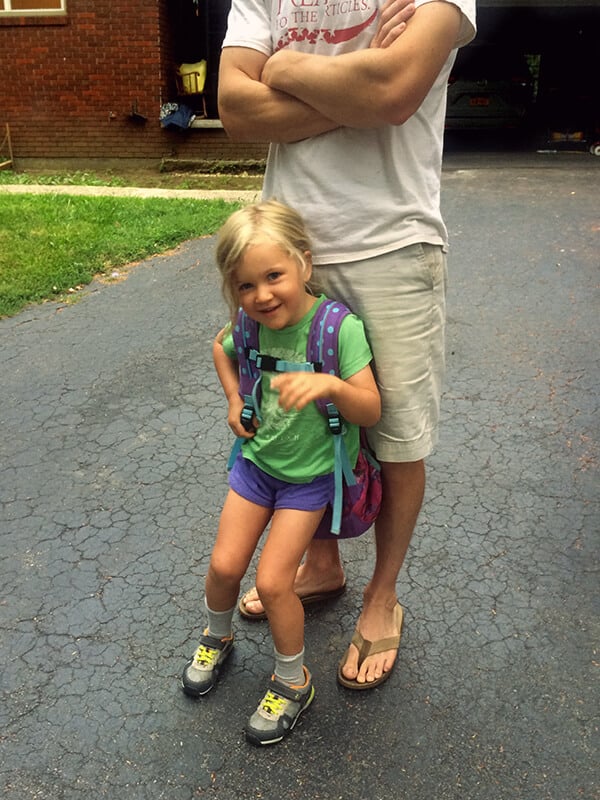 I hope you all are well and any and all back-to-school experiences have gone smoothly. I never imagined feeling this emotional about the start of kindergarten. With that in mind, I loved this post over on The Tipsy Baker: Helicopter Parents and Latchkey Kids.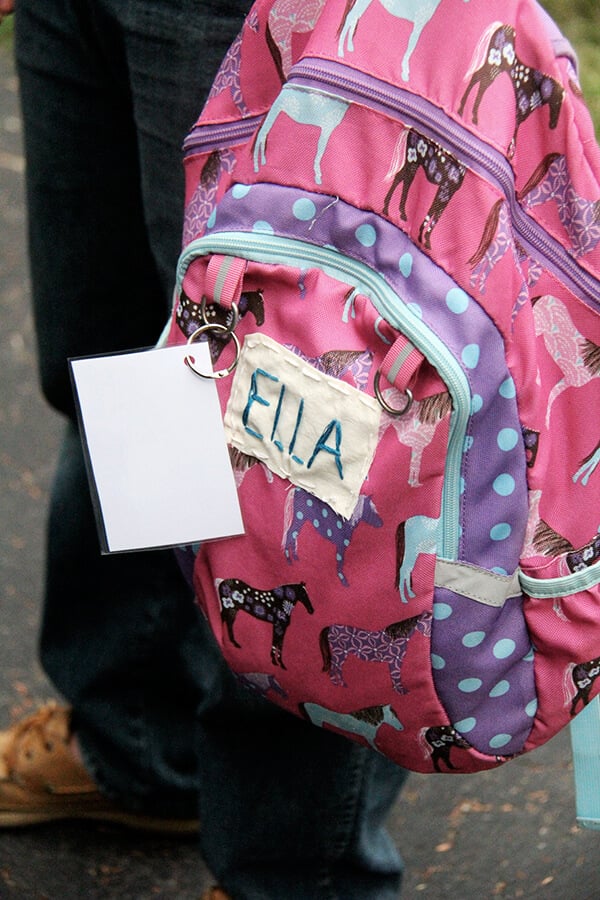 Now for these granola bars. I think this is the fourth granola bar recipe I've posted, and I hope it's the last. Like the granola, granola bars are something I feel I could tweak forever. I think I finally have this one to where I want it: basically a bar form of my family's favorite granola — what a concept!
So, here I use oats, coconut, almonds and millet for the dry ingredients, the same makeup as the granola. For the glue, I use coconut oil or butter, maple syrup, brown rice syrup and almond butter. These days, I prefer a baked granola bar to a press-in-the-pan bar, so these bake for about 20 to 25 minutes, then rest for 20 minutes before they are cut. They hold their shape at room temperature and have thus become a lunch box staple. This is essentially a simplified version of these acrobatic granola bars.
Two things:
1. Because two of the kids attend a peanut-free preschool, I use almonds and almond butter, but you could use peanut butter if you wish and any number of nuts if allergies aren't a concern. I do, however, prefer the flavor of almond butter — it doesn't dominate the way peanut butter does.
2. The recipe this is based on calls for corn syrup, which I know is not dreadful in moderation, but I just don't love using it. That said, I'm not totally convinced the alternatives — brown rice syrup, Lyle's golden syrup, etc. — are really any better? Somehow brown rice syrup feels the least offensive, so that's what I use.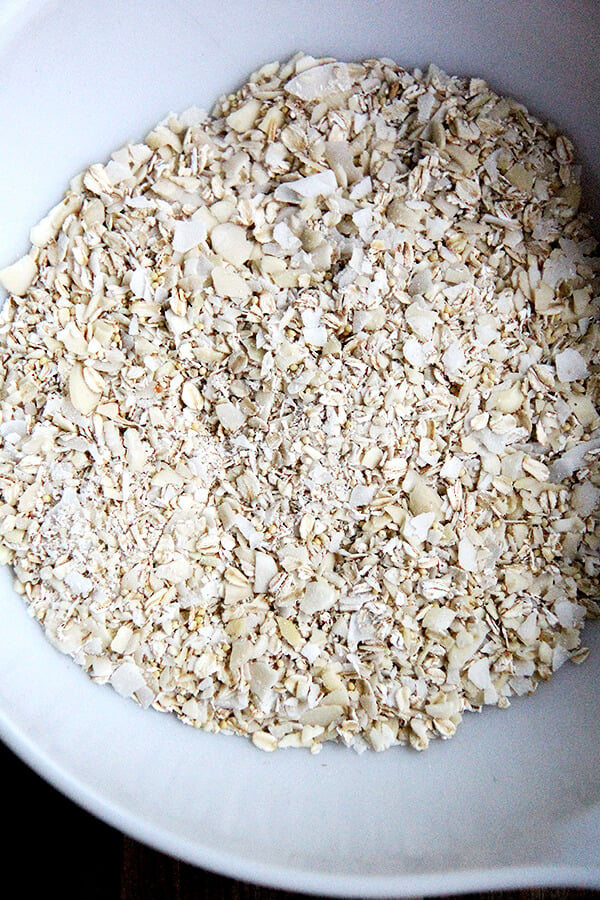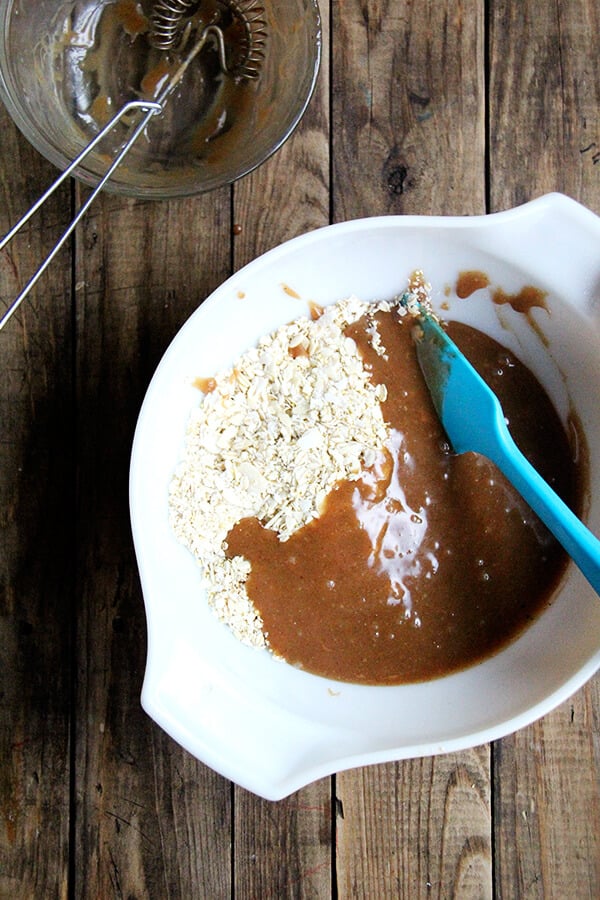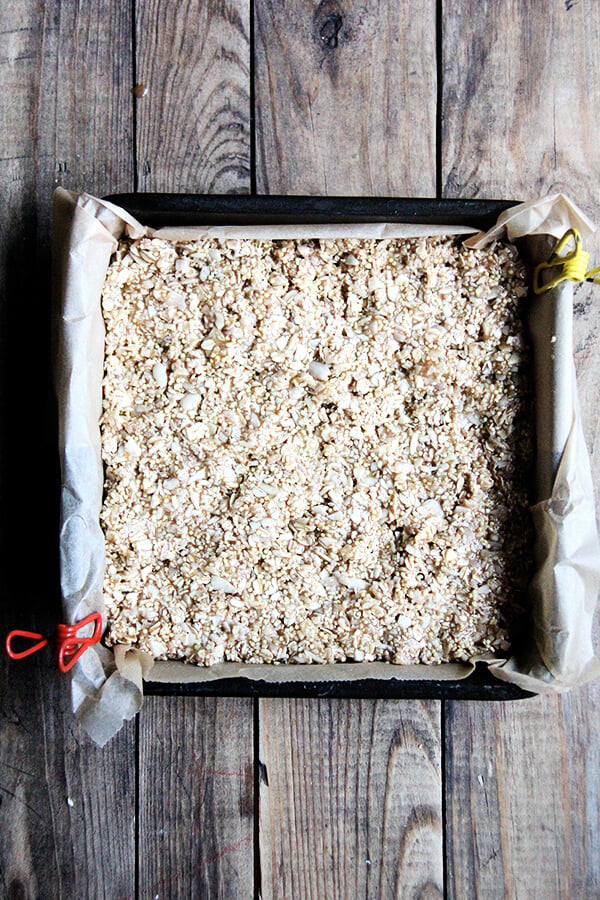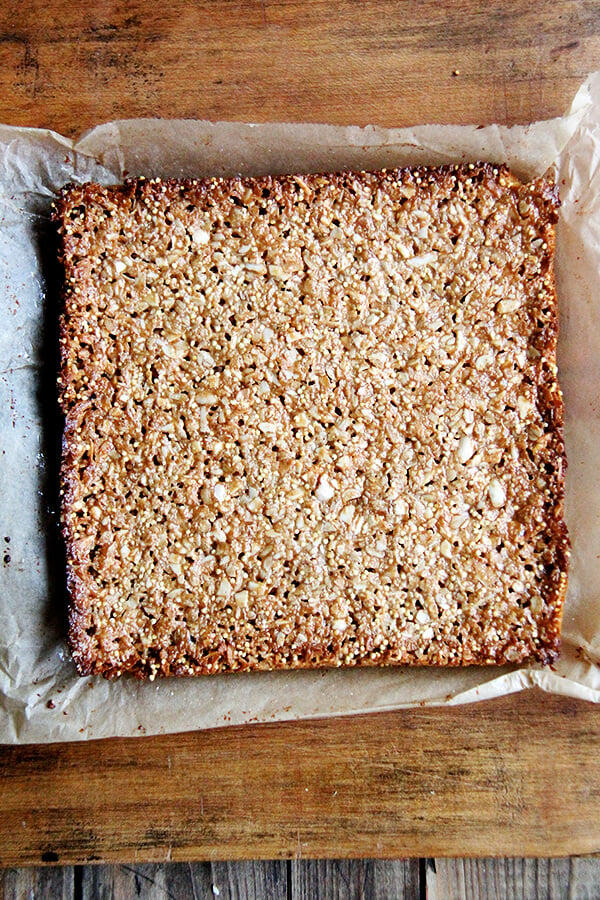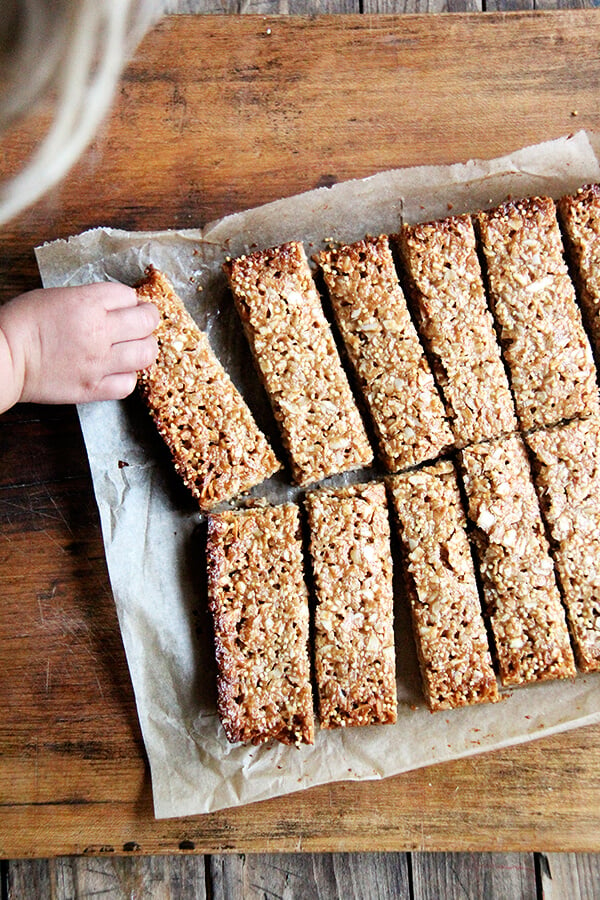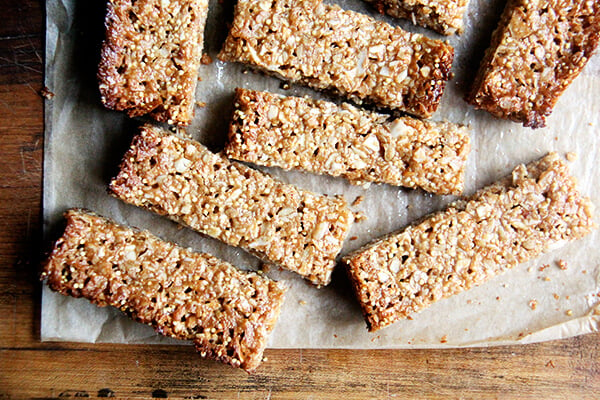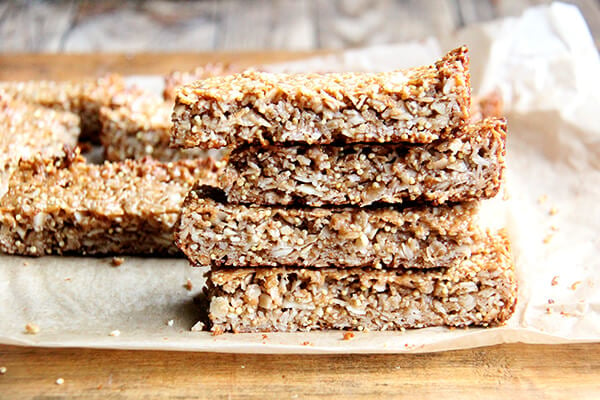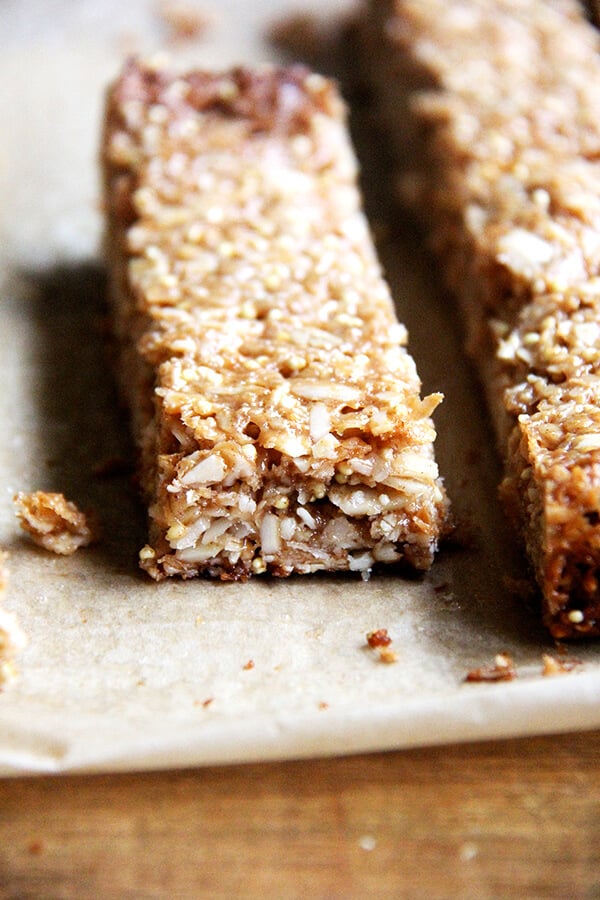 Print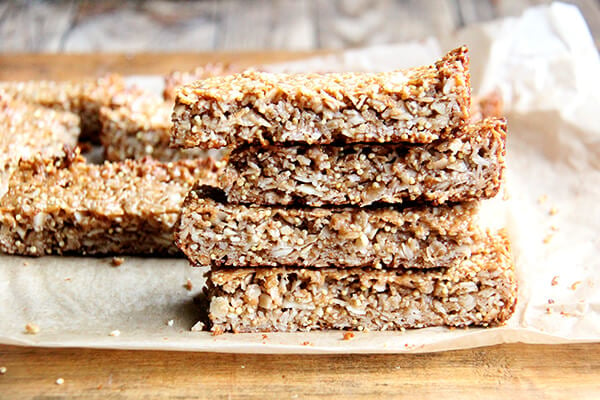 Coconut-Almond Granola Bars
---
Total Time:

55 minutes

Yield:

12-18 bars (or more) depending on how you cut them
1 cup

(

104 g

) rolled oats

1½ cups

(

150 g

) sliced almonds

1 cup

(

44 g

) flaked or shredded coconut

¼ cup

millet

¾ teaspoon

salt

¼ cup

melted coconut oil or melted butter

¼ cup

brown rice syrup

¼ cup

maple syrup

⅓ cup

almond butter

1 teaspoon

vanilla
---
Instructions
Preheat the oven to 350ºF. Dump the oats, almonds and coconut into a food processor and pulse briefly — 10 seconds or so.
Transfer to a large mixing bowl. Add millet and salt and toss to combine.
In a separate bowl, whisk together the oil, rice syrup, maple syrup, almond butter and vanilla until emulsified. Add to bowl of oats and toss to combine.
Line a 8×8-inch or 9×9-inch pan with parchment paper overhanging the edge a bit. Transfer mixture to pan and spread to fill. Bake for 20 to 25 minutes or until the edges begin to brown. Remove pan from oven and let cool for 20 minutes. Remove block of bars by pulling up on parchment paper and transfer to cutting board. Cut into desired shape. Store at room temperature in a ziplock bag or tupperware.
Prep Time:

10 minutes

Cook Time:

25 minutes
This post may contain affiliate links. Please read my disclosure policy.