A Simple Thanksgiving Menu … Turkey, Optional
This post may contain affiliate links. Please read my disclosure policy.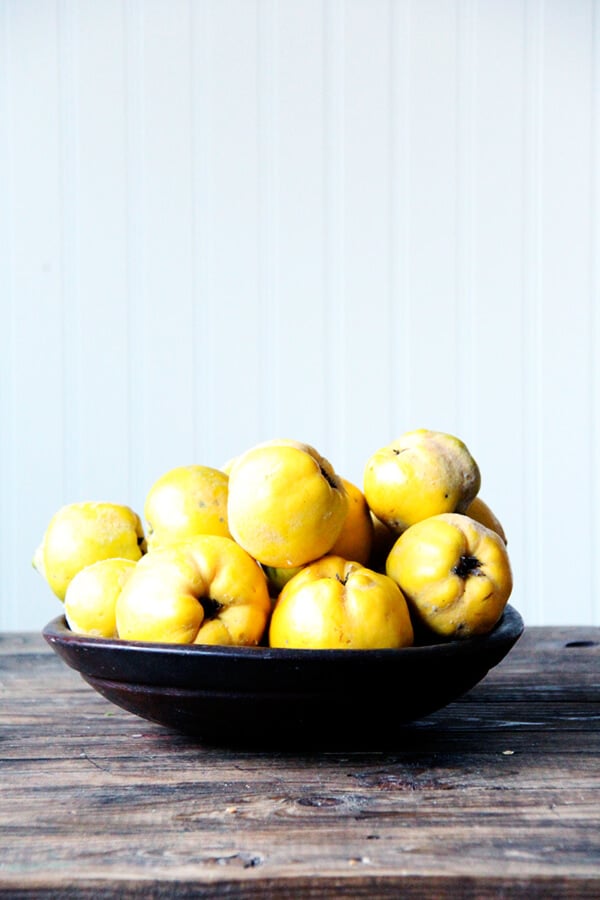 If it were not for my sister, lover of pie, peeps and cranberry sauce, Thanksgiving this year would amount to stuffing, rolls, and bread pudding — the book deadline is rapidly approaching. I'm embarrassed to admit this, but about a month ago, I called my sister asking if she wanted to meet halfway at a restaurant this year. My sister would not stand for it, and so she is hosting, and my sole contribution will be punch.
If I were to host Thanksgiving, however, this is what I would serve:
Butternut squash lasagna, the star of last year's Thanksgiving in VT, brought to the table by a vegetarian friend, who kindly passed along the old Gourmet recipe. It has become one of my favorites.
Philadelphia Fish House punch, a favorite party trick all times of the year, is a must. If you've been enlisted with the merry making, and want to get ahead, here's a plan: squeeze the lemon juice and make the simple syrup now, and freeze both until turkey day (or the day before to allow time to thaw) along with a bundt pan filled with water for the ice ring. In the meantime, stock up on rum and cognac.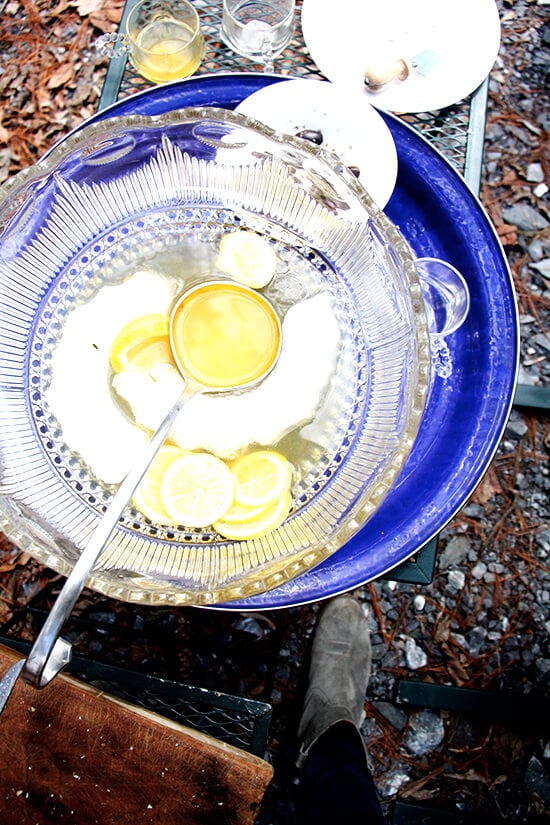 On the side: Alice Waters' Potato Gratin, a long-time family fave, another one known to outshine the turkey.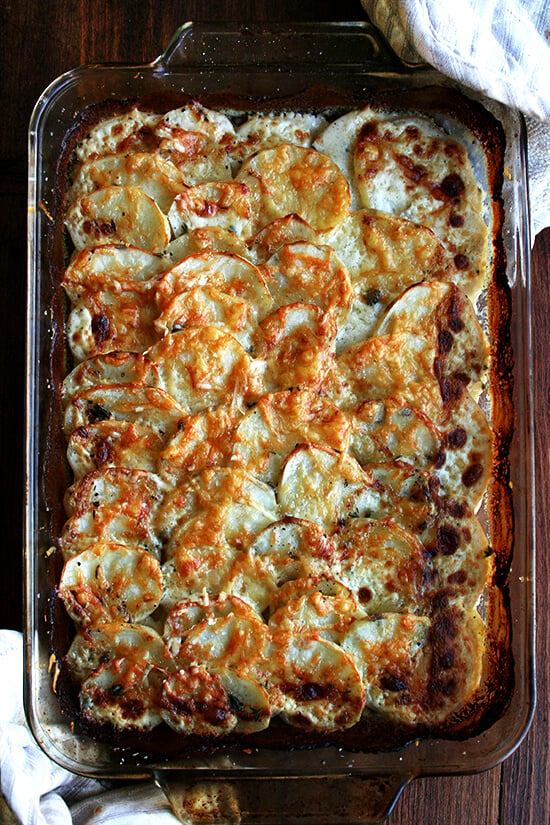 Bread: These no-knead thyme dinner rolls are a snap to throw together and bake while the turkey rests: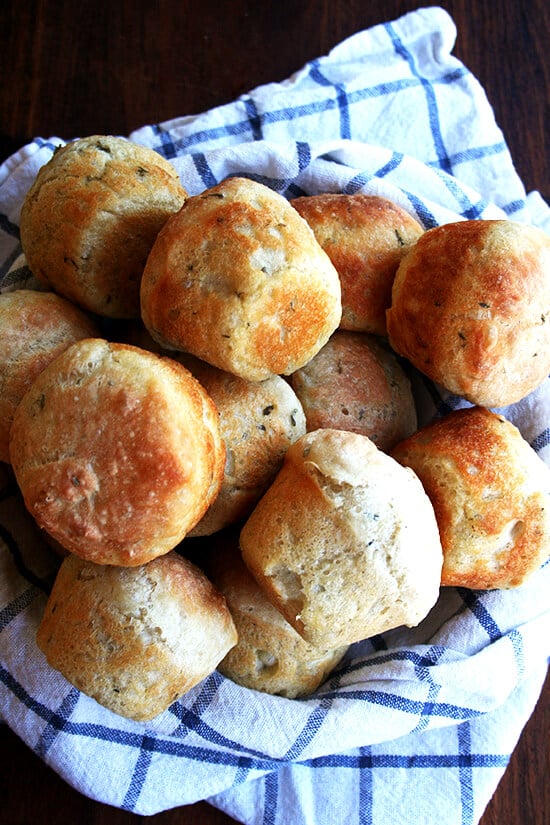 Though biscuits are fun, too: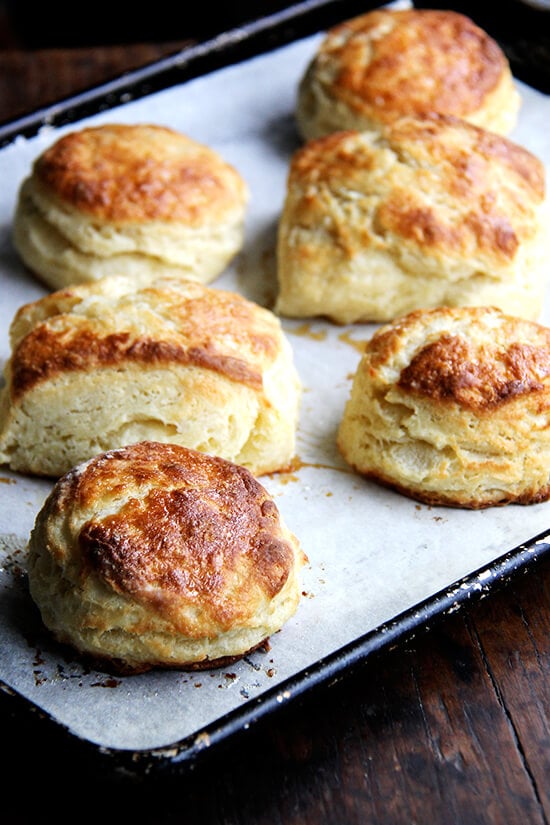 Red wine cranberry sauce, an old Sally Schneider favorite :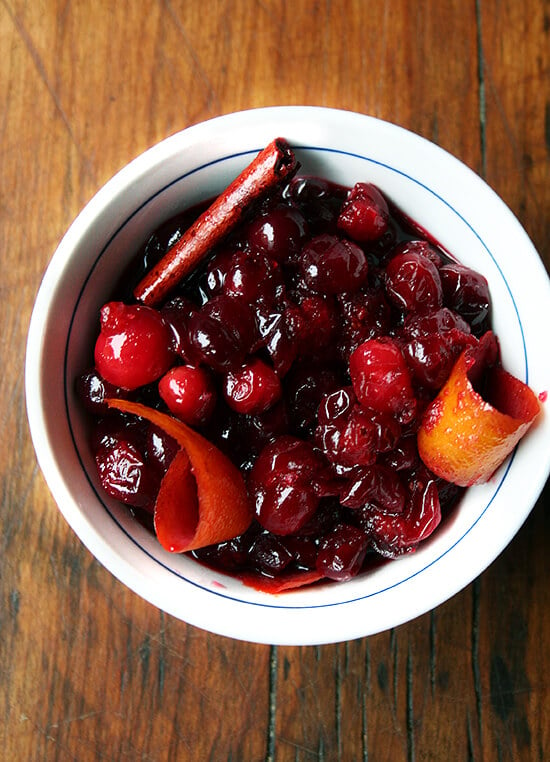 Stuffing: made on a sheetpan stuffing to ensure a high ratio of crispy edges to creamy center.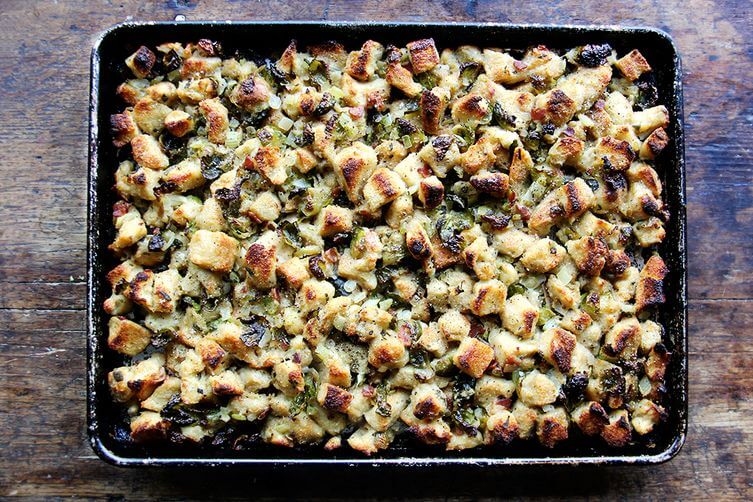 Centerpiece: a bowl of quince,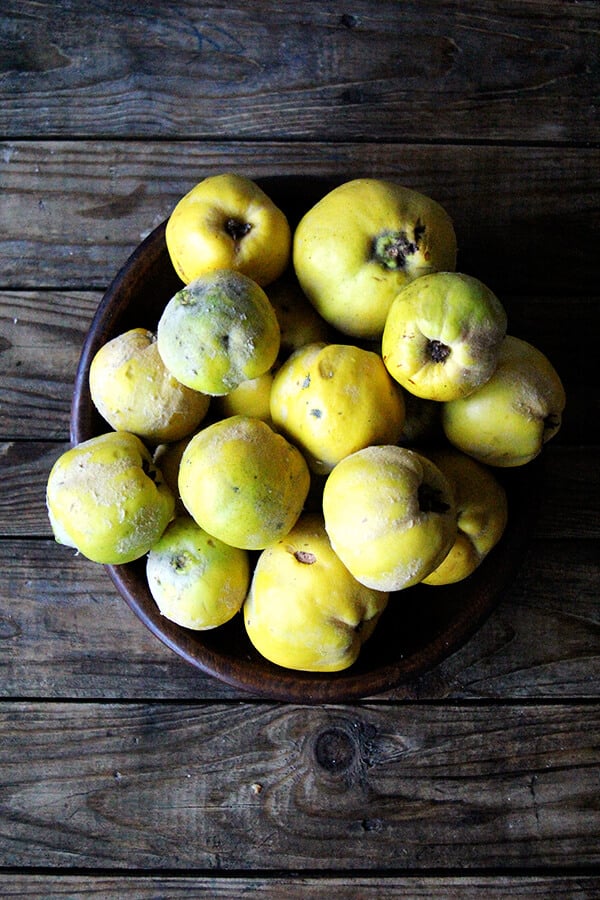 which can be turned into membrillo or jam, which make wonderful gifts for the holidays.
Desserts:
Basic apple pie, dough made in food processor — dough can be made now and frozen: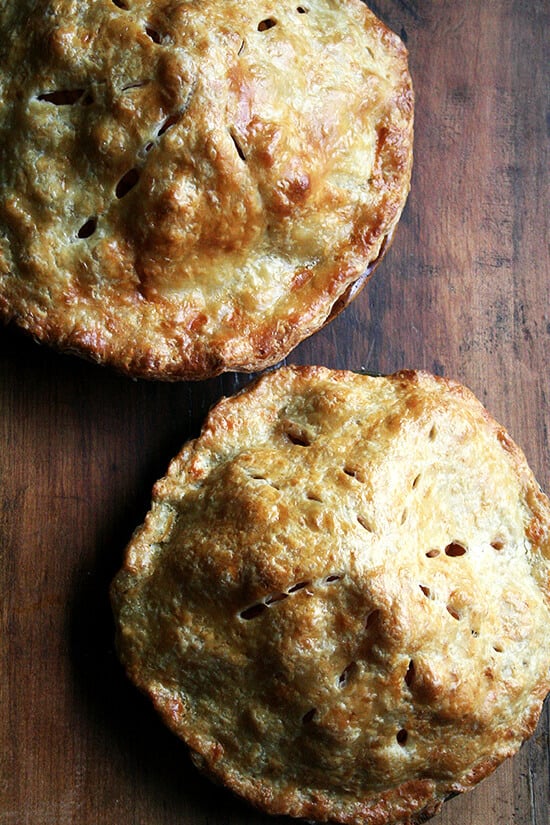 Pumpkin shmumpkin, squash has more flavor: Ronnie Hollingsworth's Most Excellent Squash Pie: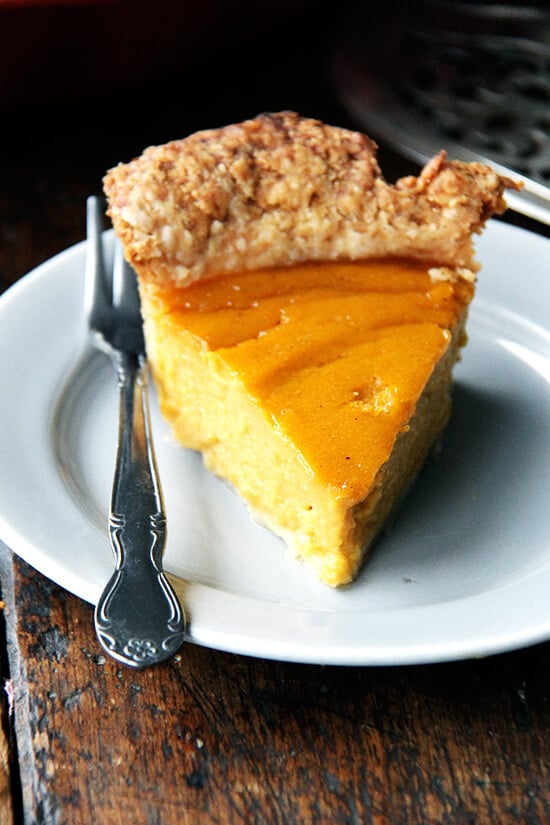 Two other favorites that can be made ahead of time and get better by the day: Chez Panisse Almond Torte and Orange and Olive Oil cake.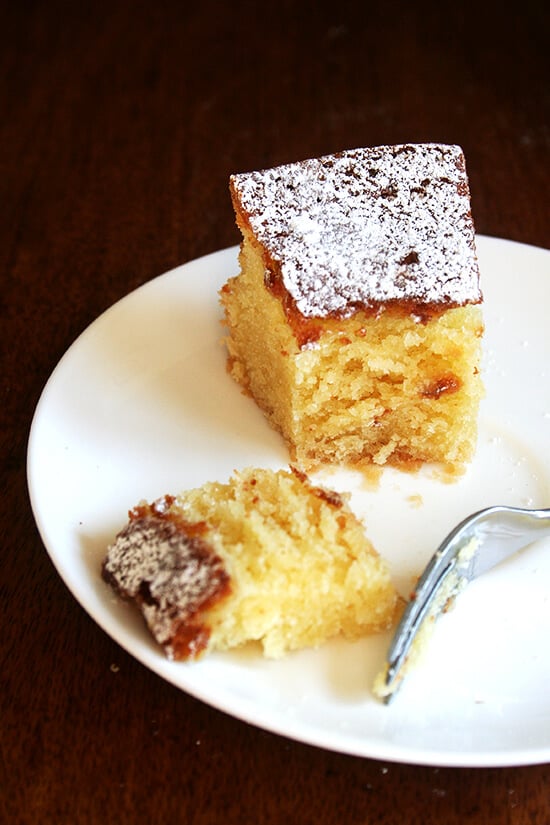 All of these recipes are compiled on This PDF for easy printing.
Many more Thanksgiving ideas can be found here.
Also, more desserts, salads and sides.
Wishing you all a fun and relaxing holiday. Happy Happy Thanksgiving.
xo
This post may contain affiliate links. Please read my disclosure policy.