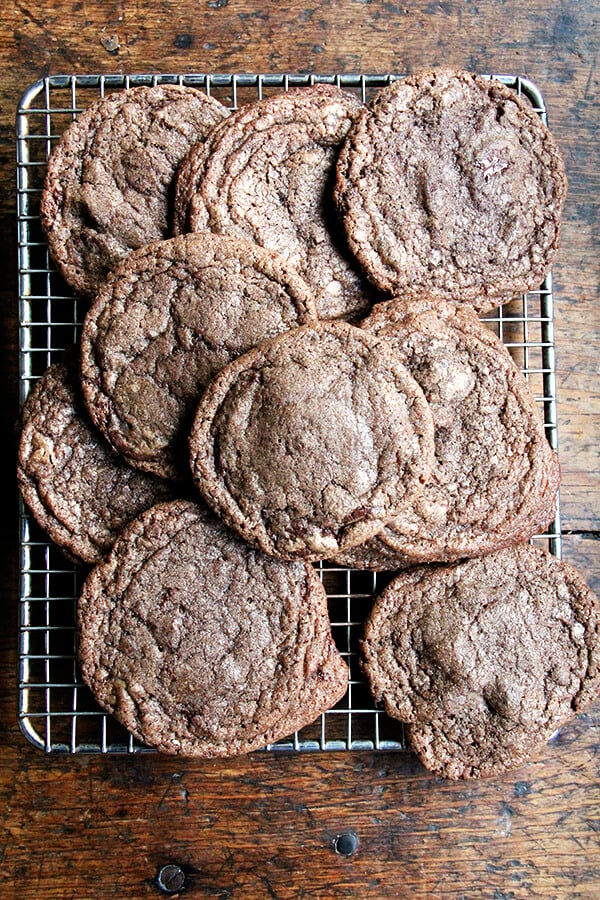 Every year around Mother's Day, the wonderful people at Fair Trade work hard to share the stories about the many women behind their Fair Trade products. This year, their theme is: "FairHer: Celebrating the Women of Fair Trade." One of the founding principles of Fair Trade is Women's empowerment. In addition to freedom from harassment, Fair Trade certification ensures that women have a voice, a vote, and a leadership role in the community.
Many of you know what Fair Trade means, but to review:
• Fair Trade helps farmers (more than 1.2 million worldwide) in developing countries build sustainable businesses that positively influence their communities.
• Products that bear the Fair Trade logo come from farmers and workers who are justly compensated.
• The rigorous Fair Trade standards ensure that farmers and workers enjoy safe working conditions, regulated work hours, maternity leave and freedom of association. Slave and child labor are strictly prohibited.
• Fair Trade ensures that farmers follow internationally monitored environmental standards and also provides financial incentives and resources for organic conversion, reforestation, water conservation and environmental education.
• Fair Trade empowers women to play an active role in their families and in their co-ops by starting businesses with guaranteed access to health care, certain job rights and freedom from harassment.
• Fair Trade supports education with revenues set aside to build schools and maintain enrollment.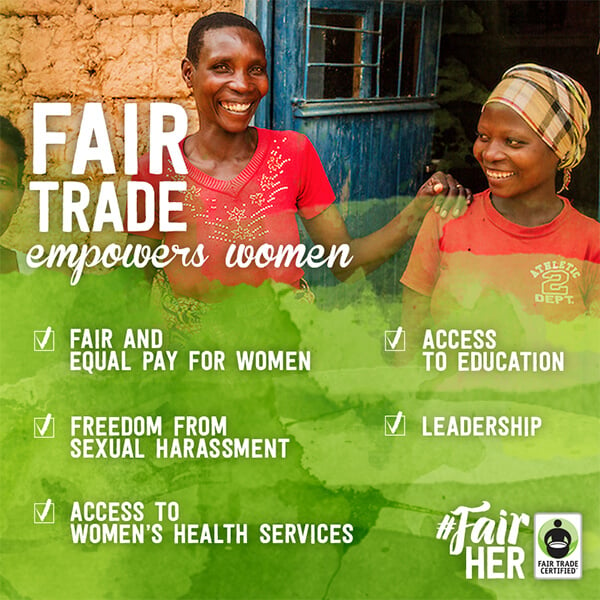 As in previous years, to help tell the stories about the people behind their food, Fair Trade has paired every blogger participating in this event with a farmer. Meet my match: Mariana del Jesus Mendoza, a cocoa farmer & member of the Fortaleza del Valle Cooperative in Ecuador. Mariana notes: "Thanks to Fair Trade we are able to sell our cacao at fair and stable prices. Before we were organized into Fortaleza del Valle, many of us did not know how to take true advantage of our plants' capacities and would ruin them with pesticides and fungicides."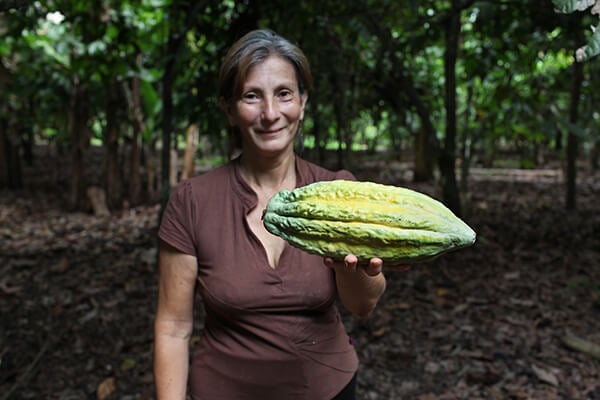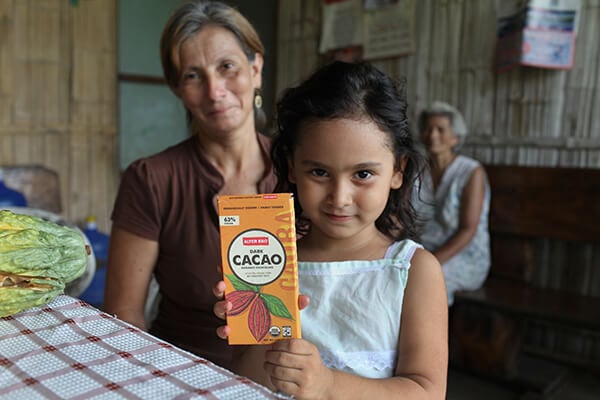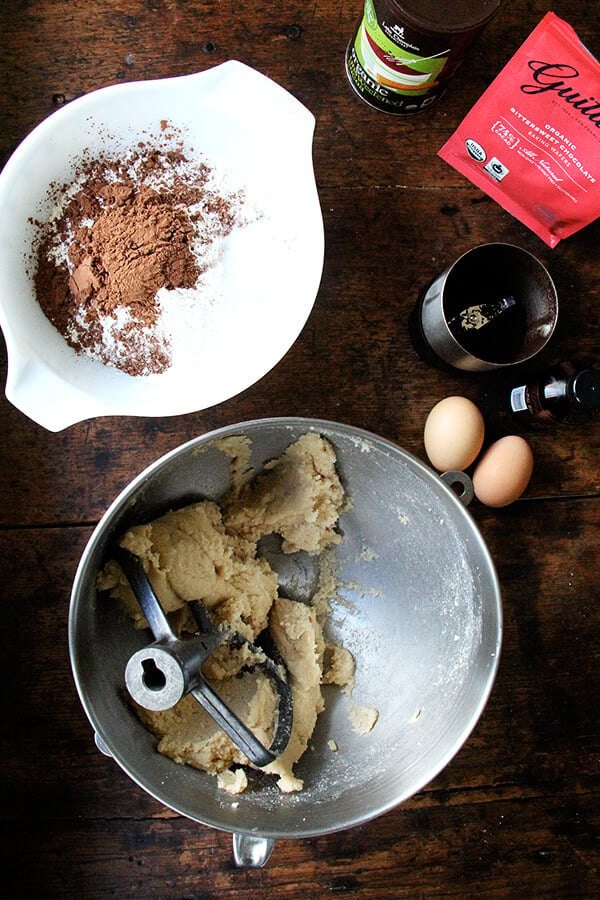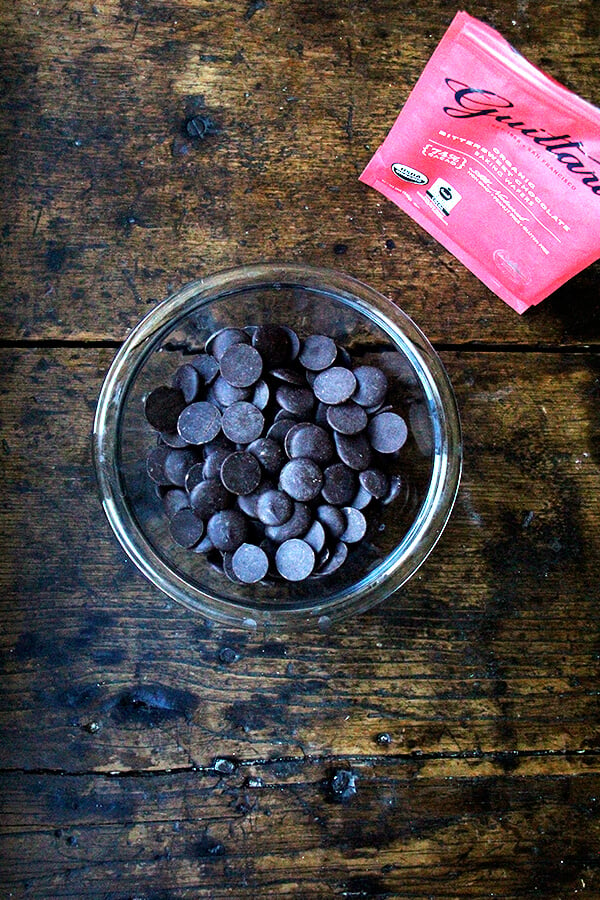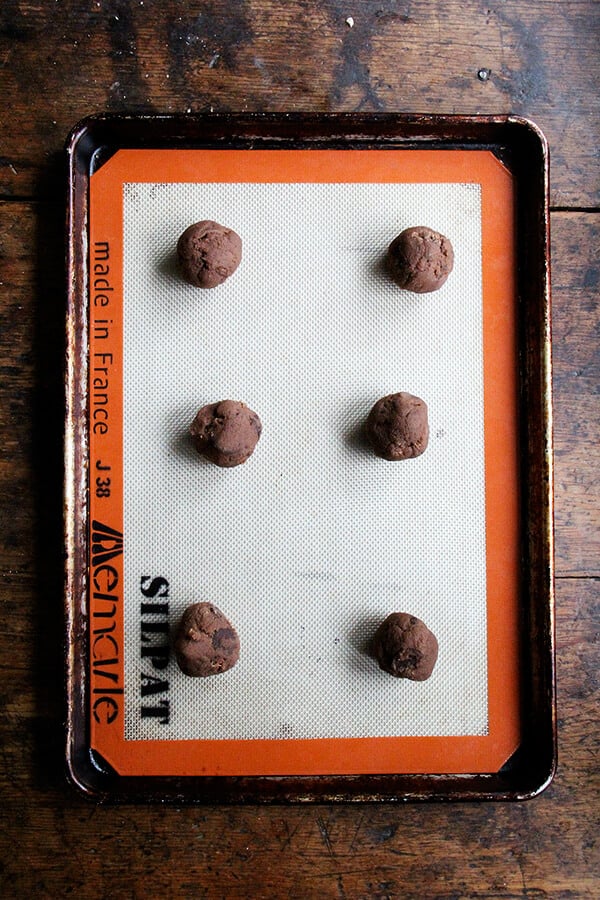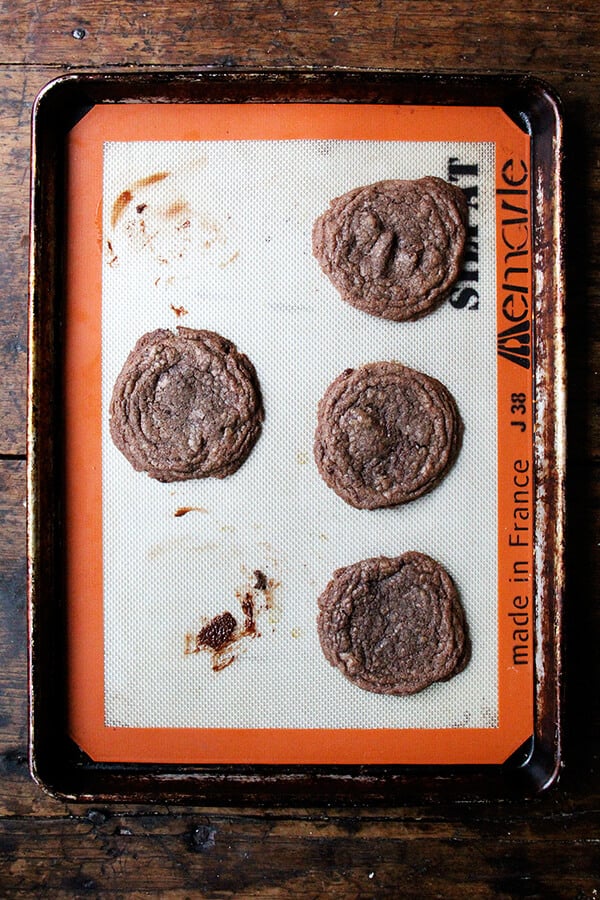 Cookie monsters …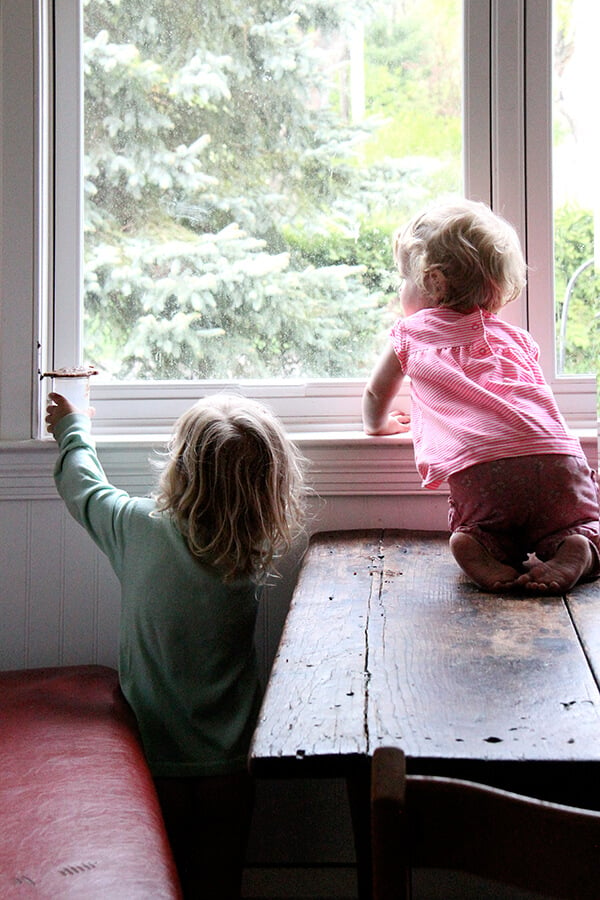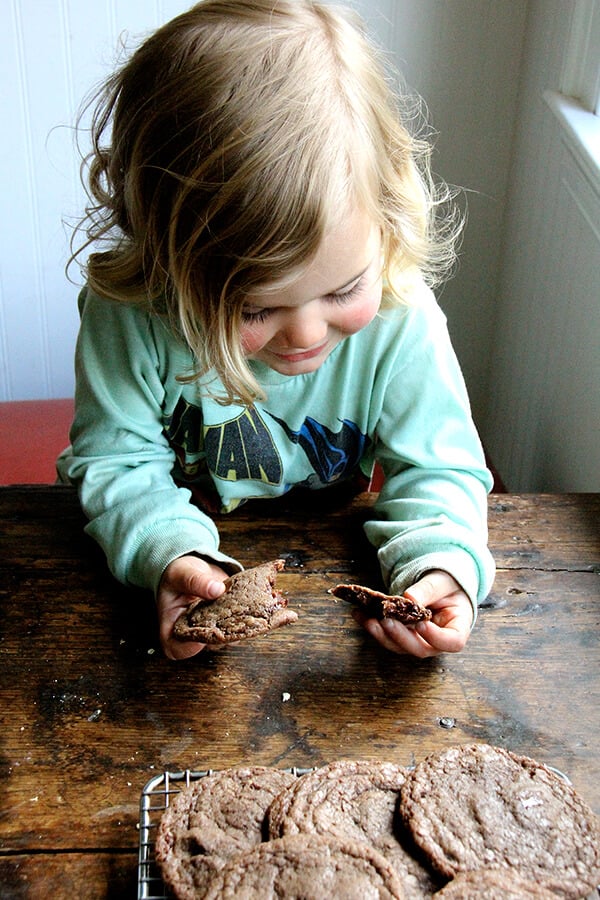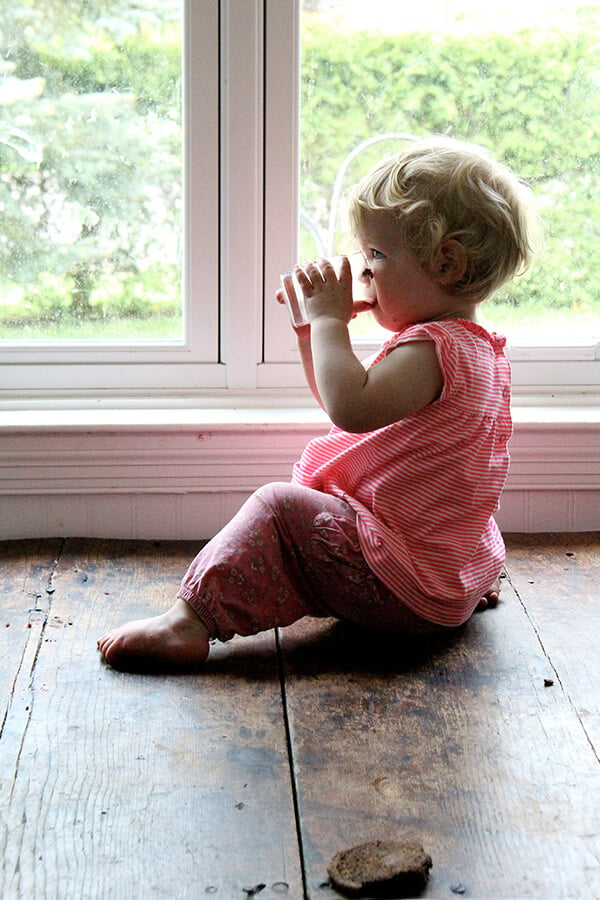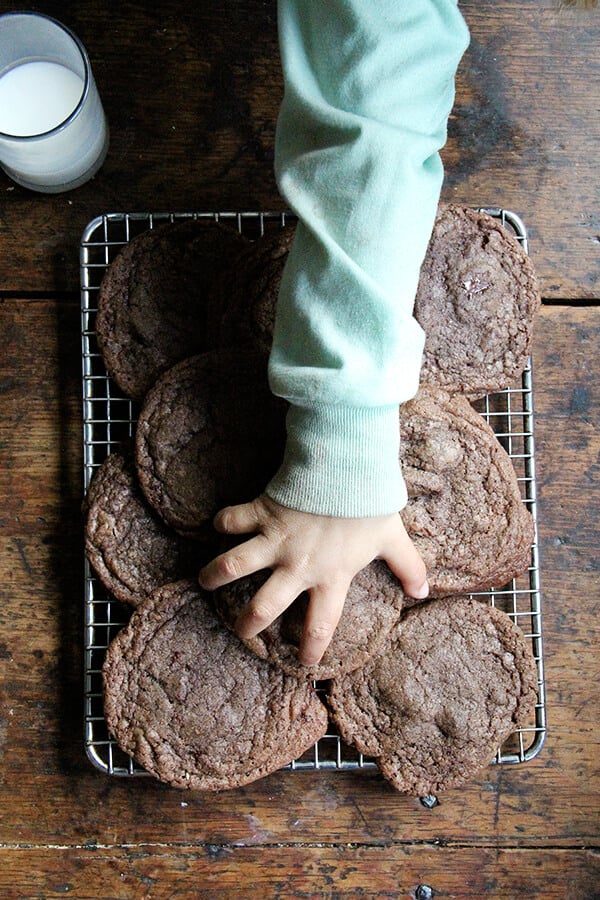 Contents of giveaway is pictured below. Many thanks to: Wholesome! | barkThins | nutiva | Allegro Coffee | Marich Chocolates | Tcho | Lake Champlain Chocolates | NUMi | FRONTIER | BAREFOOT & Chocolate | ALTER ECO | Nourish Organic | Eco Lips | Spectrum | Guittard
Leave a comment below to enter the giveaway! Giveaways is closed. Winner is Lynn. Thanks so much, Everyone, for your kind comments and support of Fair Trade.
Finally, attention Pinners: This cookie is entered in a Fair Trade Pinterest competition – if you feel like participating, pin it from the Fair Trade pinboard.
Print
Double-Chocolate Espresso Cookies
---
Prep Time:

20 minutes

Cook Time:

11 minutes

Total Time:

1 hours 51 minutes

Yield:

35 cookies
Description
I used three Fair Trade products in these cookies: Guittard bittersweet chocolate chips, Lake Champlain unsweetened cocoa powder, and Allegro Coffee beans. This recipe is an adaptation from my favorite soft and chewy chocolate chip cookie with some of the flour replaced by cocoa powder and the addition of two teaspoons of finely ground coffee.
Note: Shaped balls can stay for days in the fridge in a ziplock back or airtight container.
---
Ingredients
1⅓ cup

s (

305

g) unsalted butter, softened

1½ cup

s packed (

291

g) light brown sugar

1 cup

(

220

g) granulated sugar

2

large eggs

1

T. pure vanilla extract

3 cup

s (

384

g) unbleached all-purpose flour

¼ cup

(

28

g) unsweetened cocoa powder

1.5 tsp

table salt

1 tsp

. baking soda

2 tsp

. finely ground coffee beans

12 oz

. bittersweet chocolate chips
---
Instructions
Cream butter and sugars together in the bowl of a stand mixer fitted with the paddle attachment, until light and fluffy. Scrape the bowl, beat again on high for one minute. Add the eggs and vanilla and beat until well blended, about another minute on medium-high speed. Whisk flour, cocoa, salt, baking soda, and ground coffee beans together in separate bowl. Add to butter mixture and combine with a spatula or wooden spoon (or very briefly with paddle attachment) until just blended. Add the chocolate chips and stir till combined. The dough will be stiff.
Portion into 1¾ oz (48 g) sized balls. This is a tedious task, but it makes for beautiful and uniform cookies that bake evenly. If you have a digital scale, this is easy; if you have no scale, use a small ice cream scoop or some other uniform measuring device. Chill the portioned balls for at least one hour, or keep in the fridge for weeks or freeze for months.
Preheat oven to 375°. Place portioned balls nicely spaced on an ungreased or parchment-lined jelly roll pan. Sprinkle with sea salt if using. Bake for 11 minutes, rotating the sheet halfway through cooking. Keep a close watch. You want to remove the cookies from the oven when they still look slightly raw—you will think you are removing them too early. The cookies will continue cooking as they sit on the tray out of the oven. Let cookies cool completely on tray before removing.
---