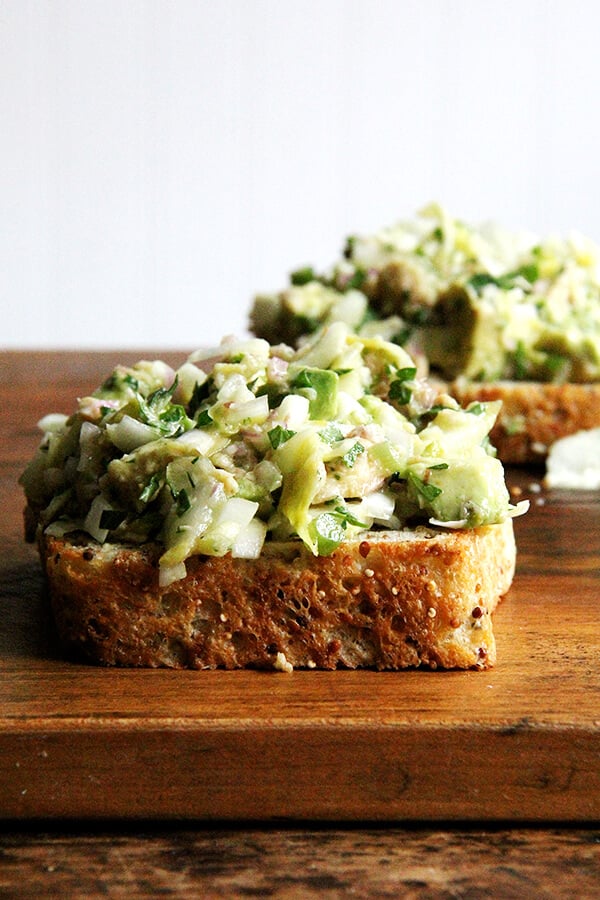 When I was flipping through Chez Panisse Vegetables a fews week ago en route to green goddess dressing, I came across a recipe for smoked trout and avocado salad. I had coincidentally just returned from Trader Joe's, where I had stocked up on tins of their smoked trout. Have you ever had it? I can't seem to find it anywhere else, and I love it — it's so nice to have on hand for quick meals and snacks.
I made the salad immediately, piled it onto thick slices of toast, and called dinner done. The recipe is up over at Food52.
Hope you all are well! What have you been cooking lately?