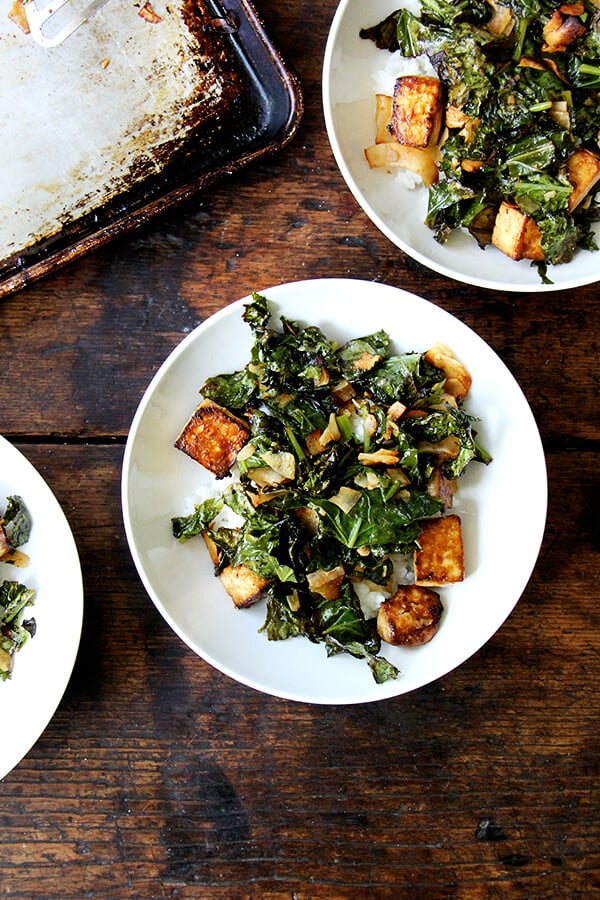 Very recently I discovered the joys of baking tofu — no pressing, no marinating, no sticking — and now my tofu repertoire has expanded to a grand total of three recipes, all of which I love.
For the baked tofu, I've been using a recipe from Moosewood's Simple Suppers. When combined with a favorite recipe for roasted kale and coconut, it becomes a sheetpan supper — easy peasy (though I do like to make coconut rice to go along with it). You can find the recipe over on Food52.
Two more tofu recipes below. Hope everyone's week is going well!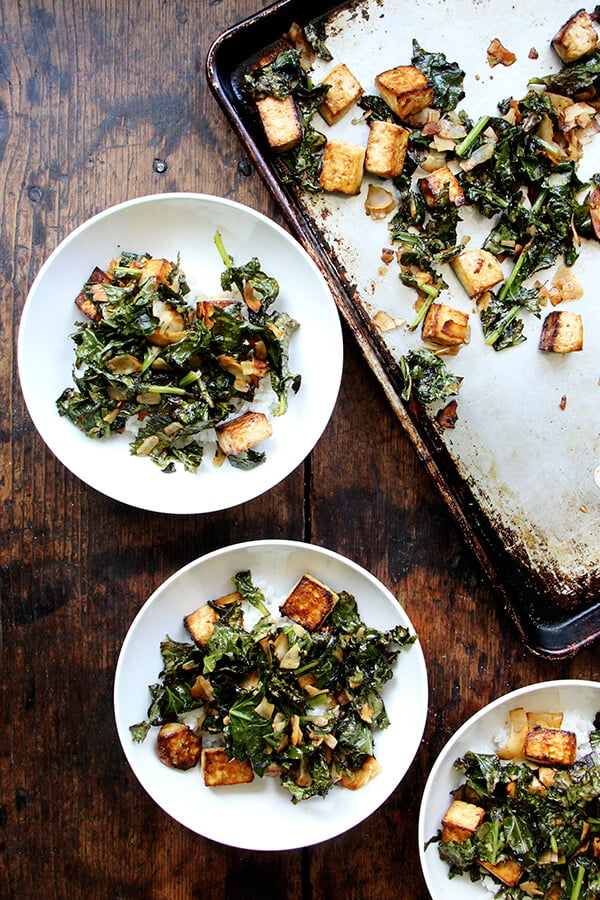 Warm Tofu with Spicy Dipping Sauce
In an old Gourmet, Ruth Reichl described this tofu as "a beautiful dish, which takes ten minutes, costs very little, and is so utterly delicious." It calls for simmering tofu in water — sounds odd, I know — then pouring a delicious sauce over top. Love it.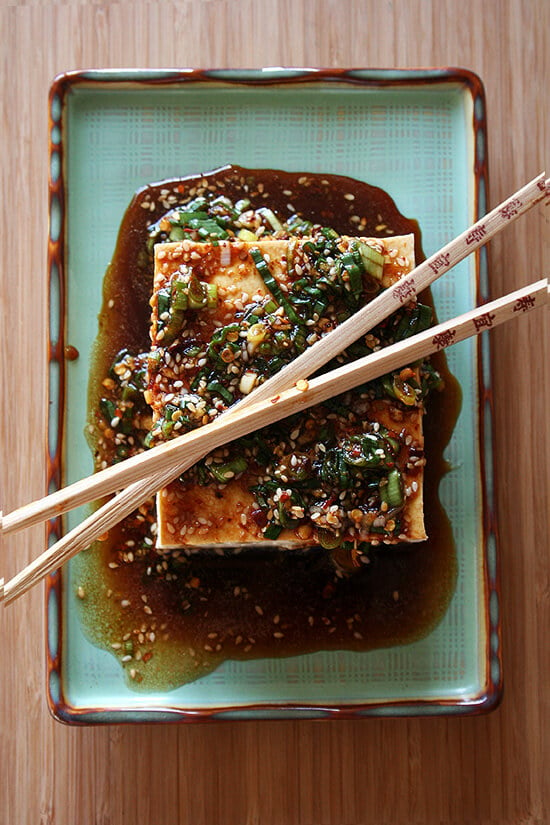 Sesame Crusted Tofu with Nuoc Cham
Many years ago, when I worked at Fork (and High Street on Market was a place called Fork: etc;), we made this tofu for the prepared-foods case, and it always went flying out the door. It's still a favorite of mine, and I especially love it with nuoc cham.