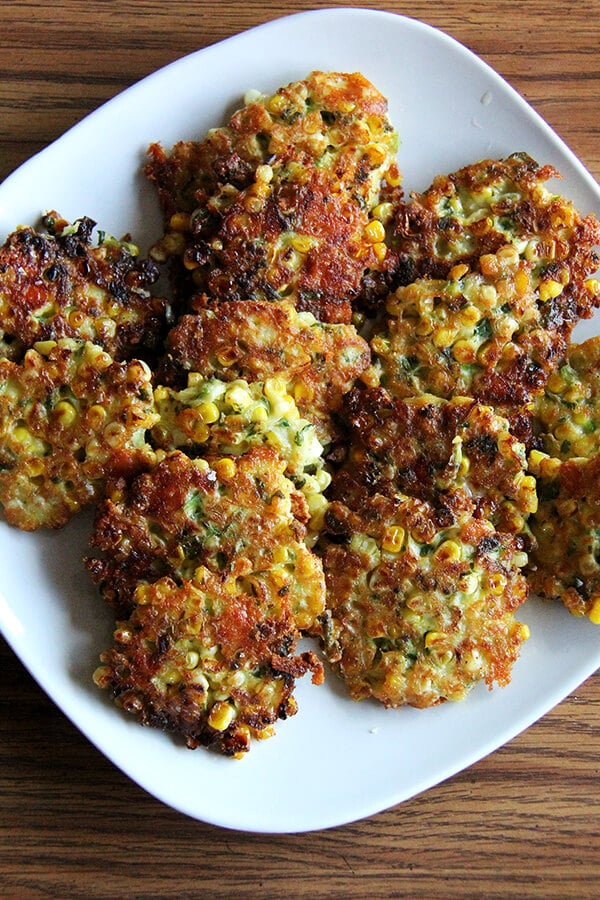 Greetings from Lake George!
We spent the week of July Fourth with Ben's parents in a couple little cottages in Diamond Point, NY. We lucked out on the weather, which made for full days and tired babies. Almost every night we grilled half a dozen ears of corn, which has been so good, and one night, for a change, I made these corn, cheddar, and scallion fritters, which were irresistible. The recipe comes from Deborah Madison's Local Flavors and it's up over at Food52.
Hope you all had a Happy Fourth.