Lake George
This post may contain affiliate links. Please read my disclosure policy.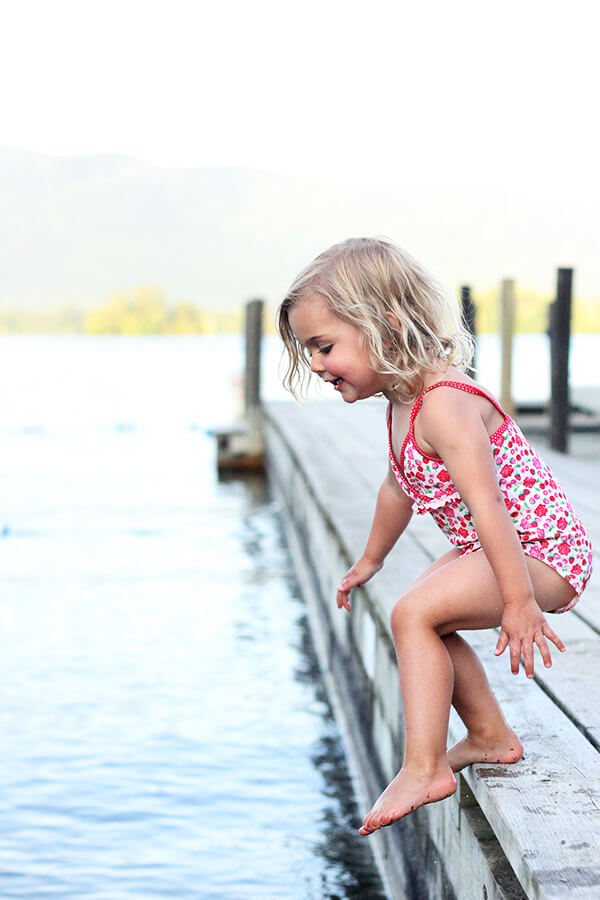 For three years we've been hearing about Lake George, about how beautiful and clear it is, about the many villages and shops and activities.
Over the July Fourth week, we finally saw for ourselves. We spent a week with Ben's parents in a couple of little cottages at Stepping Stones in Diamond Point, which I can't say enough nice things about.
Here are a few (hundred, sorry) snaps from the trip… making up for not taking a single photo of the children for the past year.
Hope you all are well!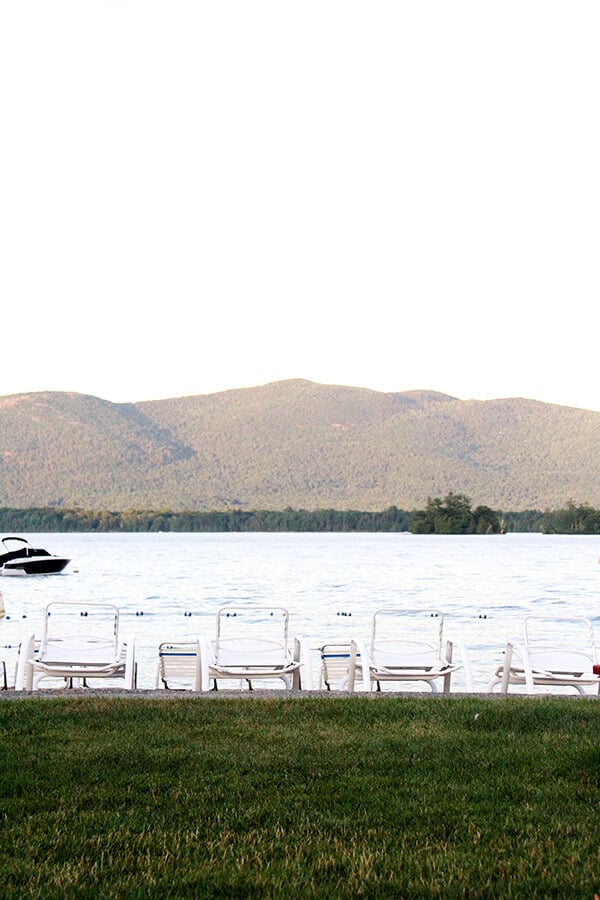 We spent most of our days at the beach …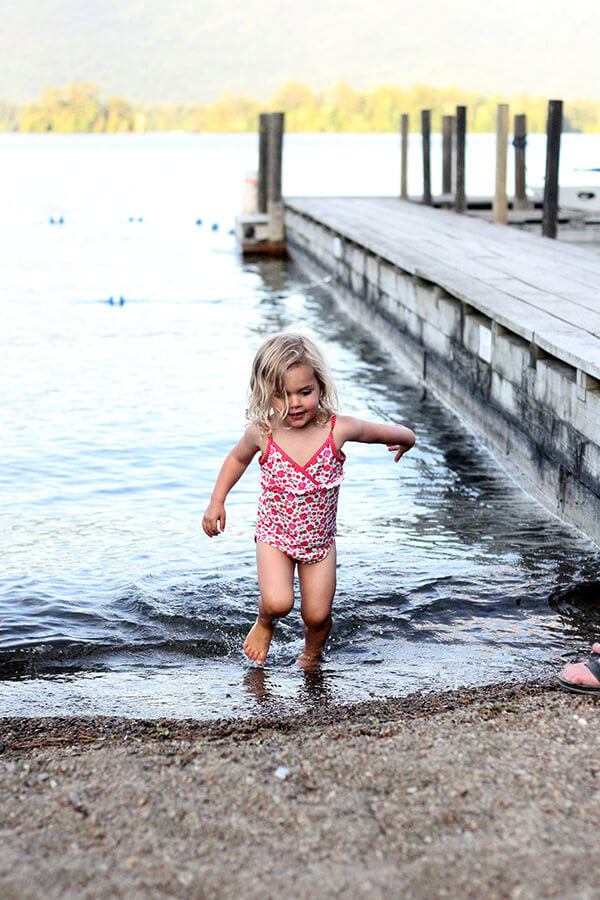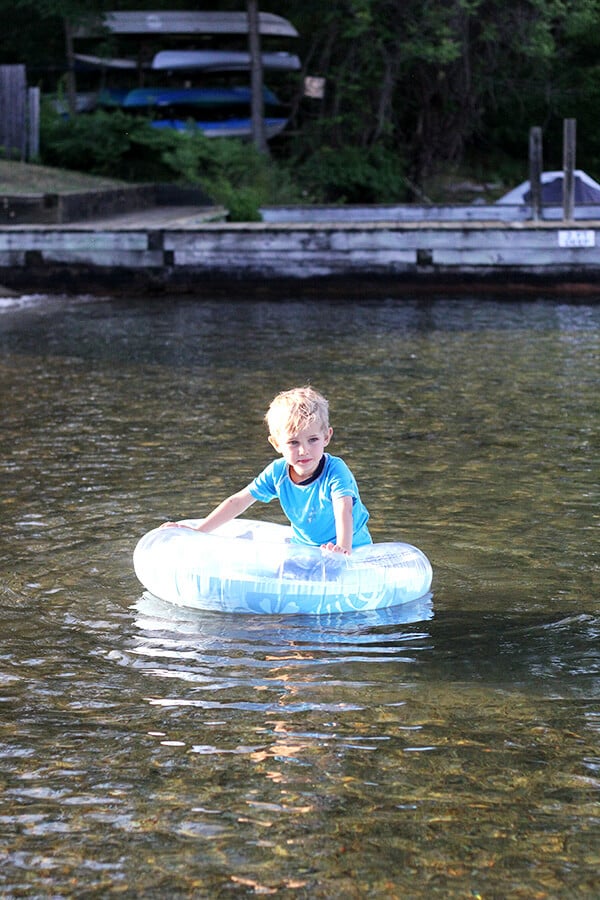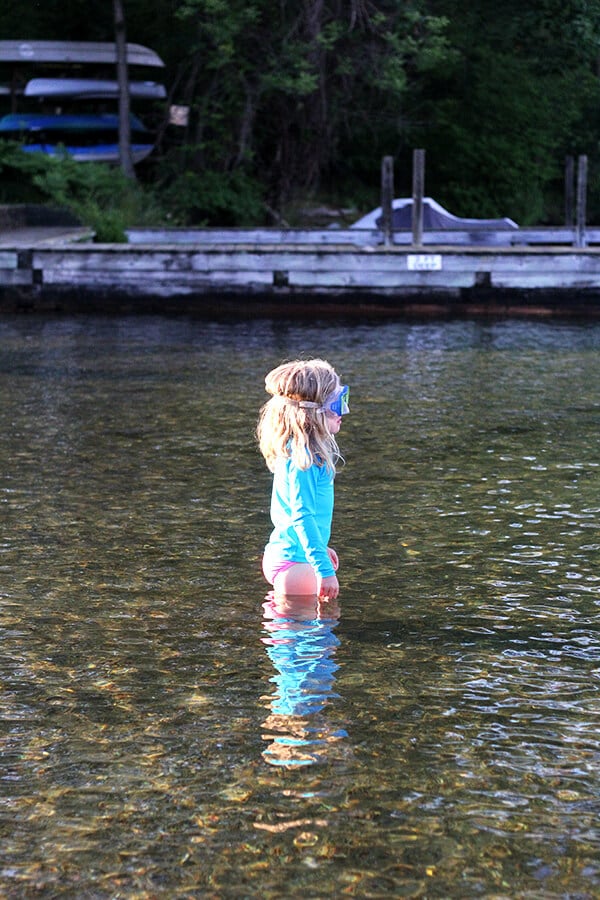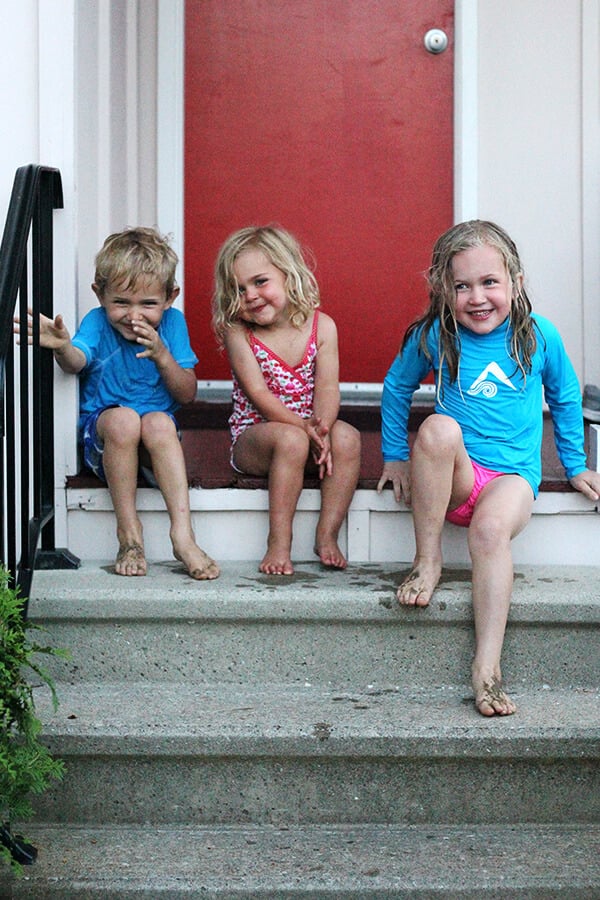 Tig was there, too, toddling around.

Stepping Stones has this great lawn equipped with a ping pong table, badminton net, shuffleboard court, and a swing set, all surrounded by a mini racetrack, perfect for biking and scootering …

Tig took a stab, too…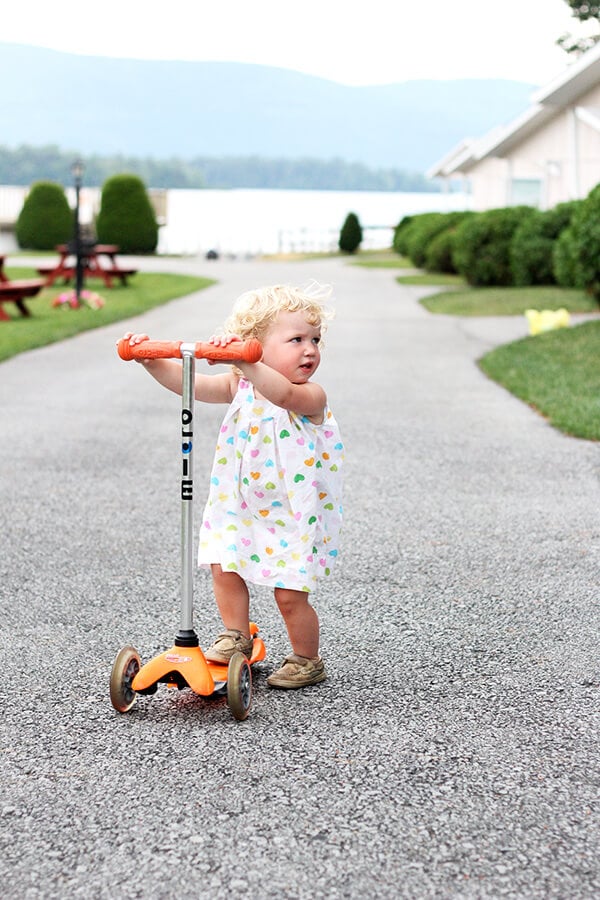 And she's off! Incidentally, Santa brought this scooter to Wren, and it has been an incredible hit. It's a little easier to control than the razor scooters, but it can still really cruise.

A scootered-, tuckered-out Tig takes a nap:

Wren, too: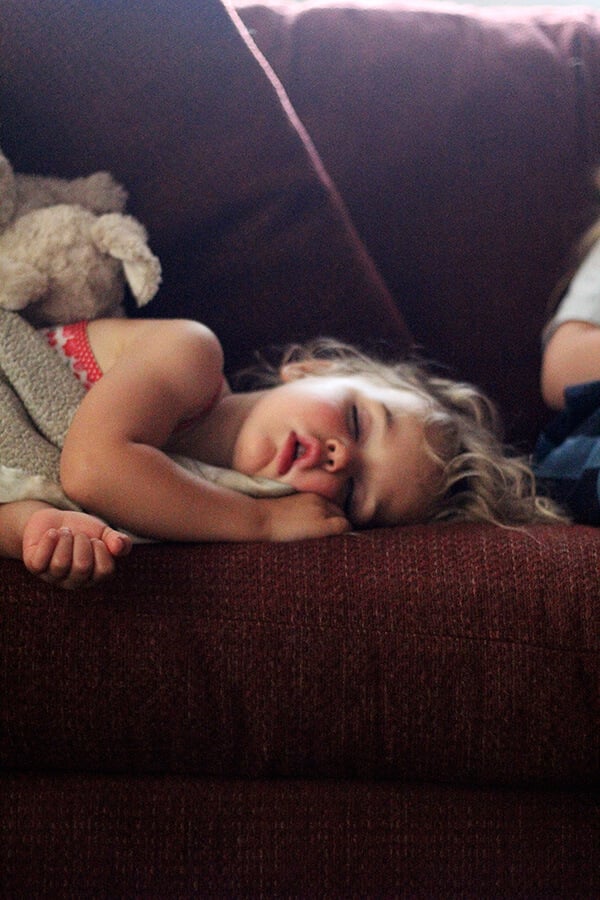 Over the course of the week, we grilled lots of burgers and corn, and one night, we charred peppers, peeled them, and wrapped them in tortillas with goat cheese and cilantro. More on this soon.

Tig discovered corn.

Tig discovered ice cream.

One morning, Ben's mom, Wren, Tig, and I drove to Bolton Landing for the farmer's market, where we bought a blueberry pie, some yummy bread, and cherries.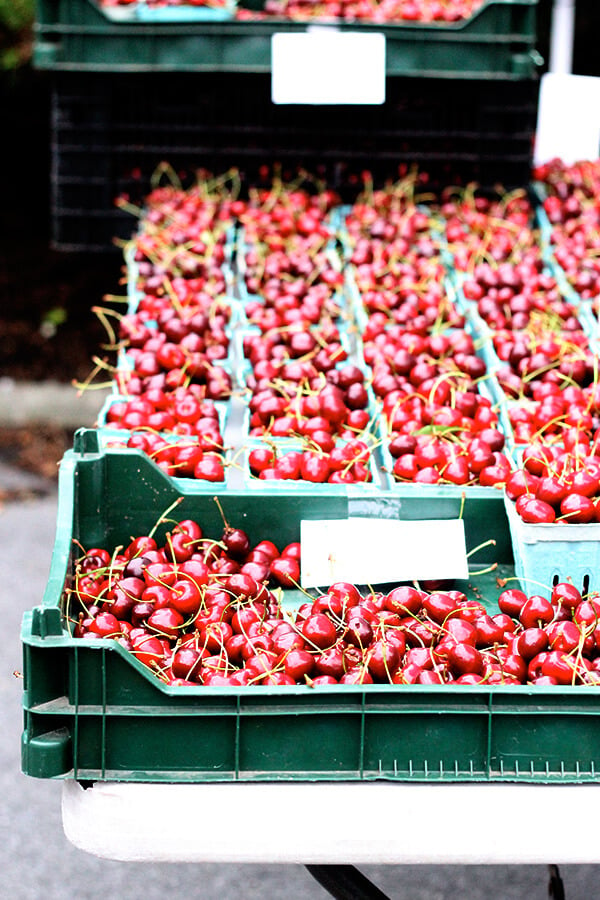 Tig discovered cherries.

One of the many many benefits of going on vacation with your in-laws? Date night! Woot woot.

On a dreary, stormy evening, Ben and I headed out for a drink at the Sagamore, which was looking especially dramatic.

The semi-finals of the European Cup happened to be on …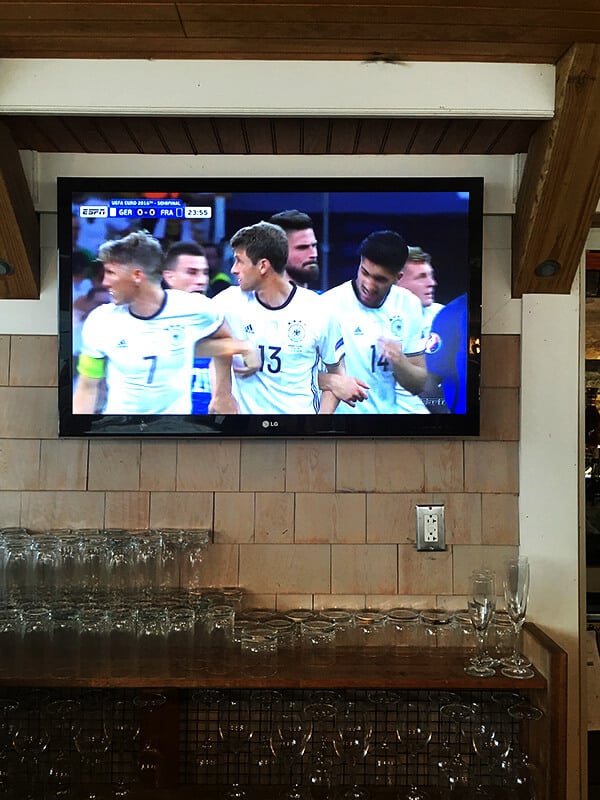 so we stayed for dinner.

After a week of fun, it was time to head home …

but not without a quick stop at Mrs. London's in Saratoga. Tig loves a good baguette.

Home sweet home. One day at the lake, Tig and I went antiquing in Bolton Landing, and I found a couple of bedside tables. How to chose, how to chose? One man's trash …

This post may contain affiliate links. Please read my disclosure policy.