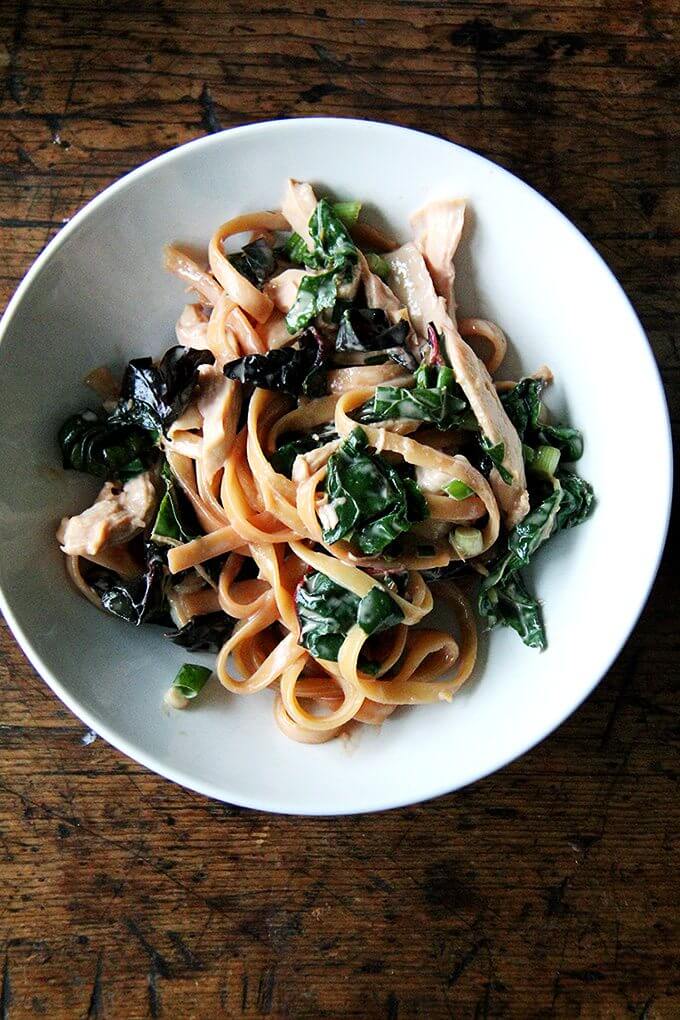 From Chrissy Teigens, Cravings, this is one of the easiest, tastiest, most genius recipes I've made in a long time: you drop a chicken breast into boiling water, cover the pan, then let it sit for 15 minutes off the heat. In the meantime, you make a sauce from all pantry ingredients — including both tahini and sesame oil for big sesame flavor — then you retrieve the chicken breast, cook noodles in the now seasoned broth, and when they're done, you toss it all together. That's it! It makes the best leftovers, too. I've added a heap of Swiss chard to make it more of a standalone meal.
Tip: Don't try to get fancy with the noodles — fettuccine or linguini work perfectly.
I think it's safe to say there's never more of a need than right now for quick and easy dinners — this is a great one to add to your arsenal. The recipe is up on Food52.
Hope all of your holiday preparations are going well!