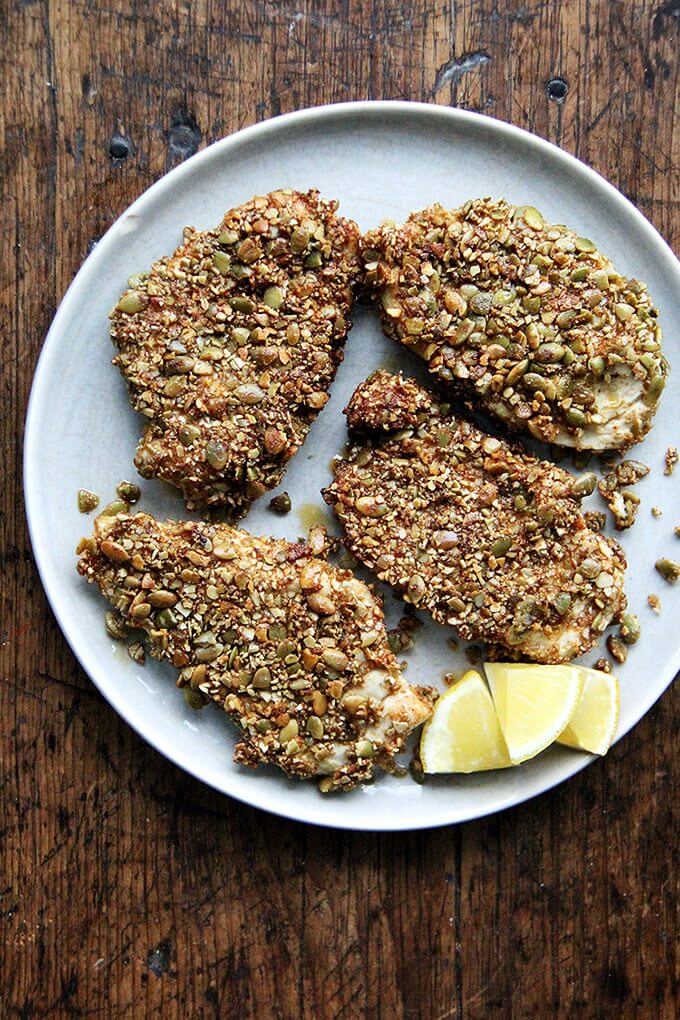 Chicken breast recipes rarely catch my attention. When I see the word breast in a recipe, in fact, I immediately think: this would be better with thighs. But every so often I'm surprised. I prefer breasts to thighs in these sesame noodles with Swiss chard, and I love these broiled tarragon breasts so much I've never even considered using thighs.
I recently found another breast recipe to add to my small arsenal of white meat recipes: pepita-crusted chicken breasts. It comes from Justin Chapple's Mad Genius Tips, and they're so good! Here's the gist: toast pumpkin seeds, crush them coarsely, mix with a few spices (smoked paprika or ancho chile powder, cumin and cayenne), then use them to "bread" your cutlets.  If you love panko chicken and are looking for a little change, give this one a go—the seeds add such a lovely texture and flavor.
You can read more about the process here or skip straight to the recipe: Pepita-Crusted Chicken Cutlets.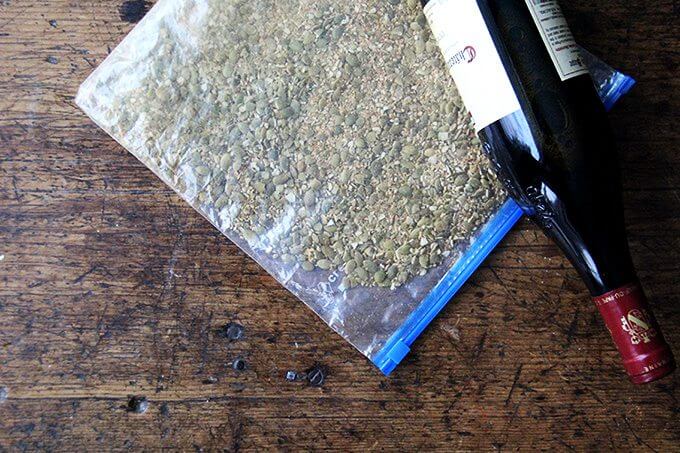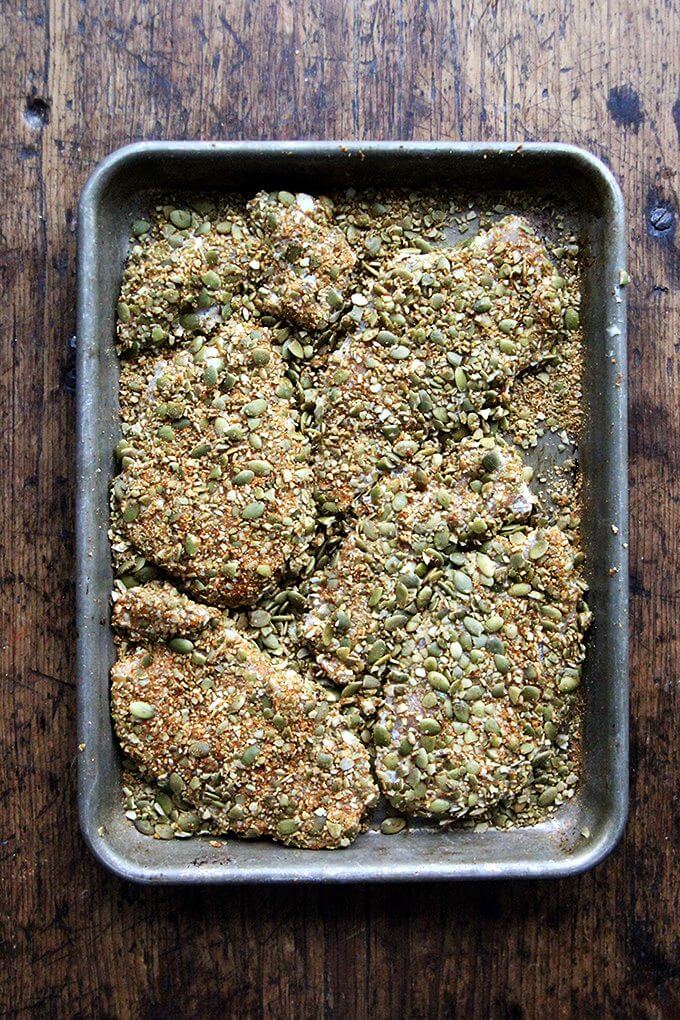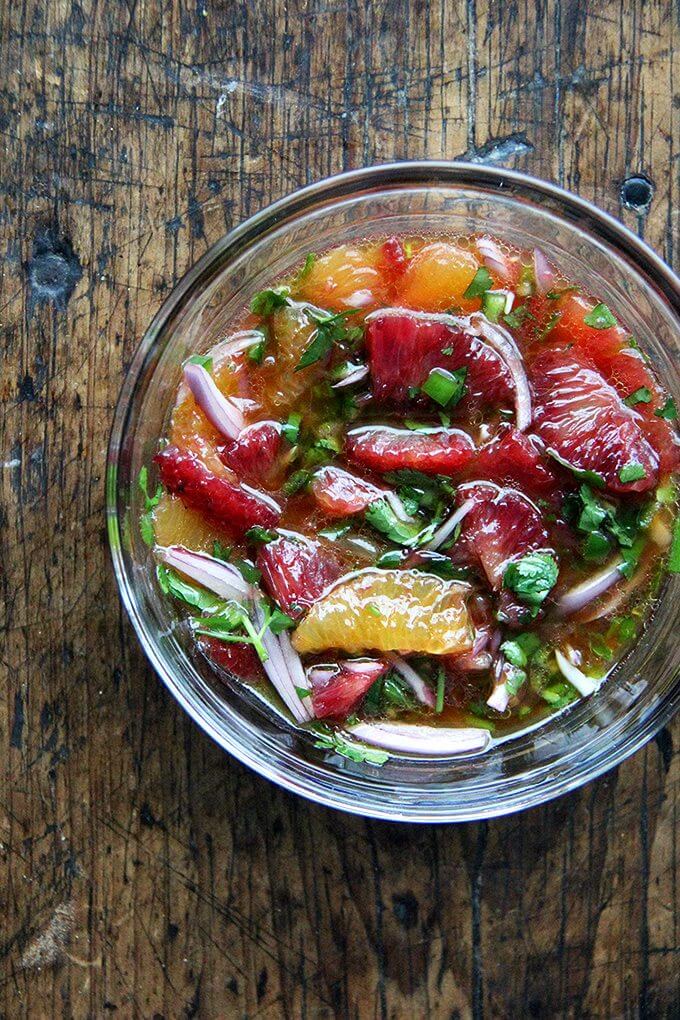 This is a nice little orange salsa to serve alongside: