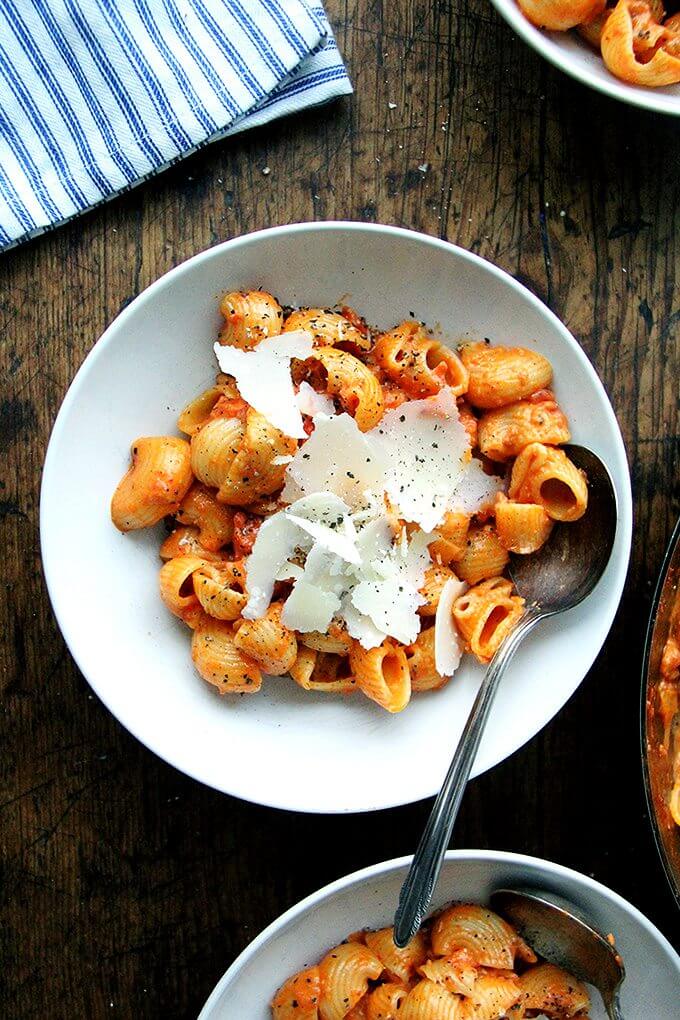 A few years ago, I discovered Ina Garten's pasta alla vodka or as she calls it, pasta alla vecchia bettola, named after a restaurant in Florence. It takes about two hours to cook in total, but it's worth every second, most of which is hands-off time.
So when I saw the recipe for smoky garganelli alla vodka in Colu Henry's Back Pocket Pasta, I was struck by the cooking time, which promised to be about 20 minutes. The recipe looked simple and, thanks to the inclusion of 'nduja, a spreadable salami made from pork and Calabrian chilies, would taste both spicy and smoky.
'Nduja is a new ingredient for me—I found it at Whole Foods Market—and something I forsee forever having on hand. This smoky pasta alla vodka is SO good and couldn't be easier to throw together.
You can read more about the recipe's story here or skip straight to it: Smoky Pasta Alla Vodka