Sprouted Wheat Sandwich Bread with Seeds
This post may contain affiliate links. Please read my disclosure policy.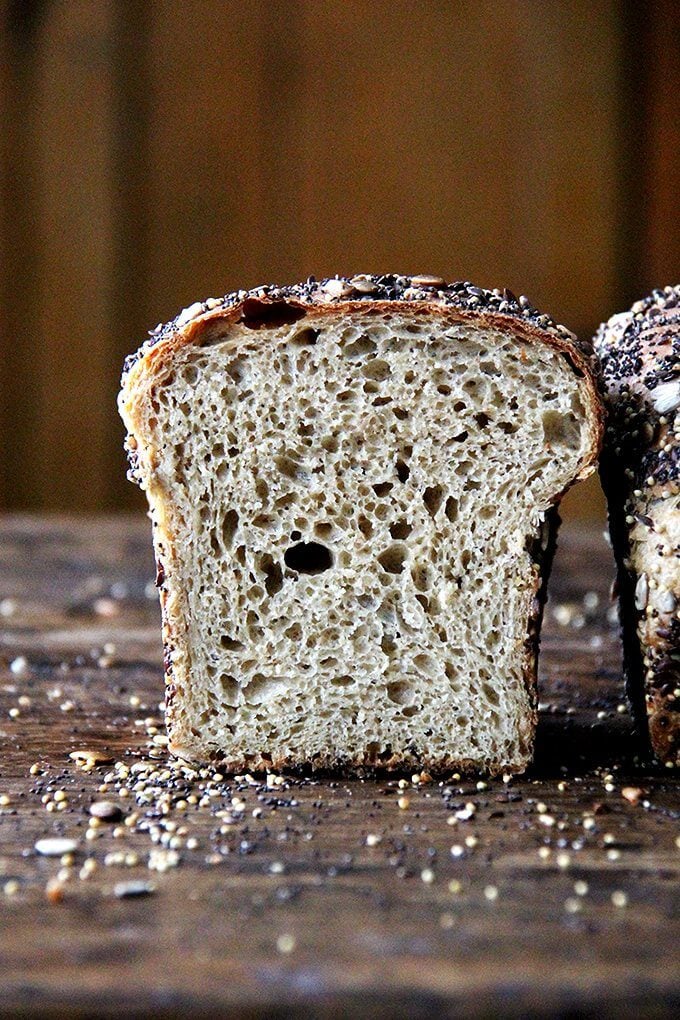 I first read about baking with sprouted grains several years ago in Chad Robertson's Tartine Book No. 3, which offers a how-to sprouting guide and explains why we would want to do this in the first place:
Sprouting grains before mixing them into dough or milling them into flour makes them not only more digestible but also more nutritious.
To paraphrase from TBNo3:
At their sprouting (or germination) point, grains begin to transform from a seed into a plant, at which point, the dormant nutrients, minerals, and vitamins stored to nourish the plant become more accessible, which makes them easier for us to absorb. When we eat sprouted grains, we are digesting something more similar to a vegetable than a grain.
This sounded like a win all around—easier on the tummy, amped up nutrition. I researched grain sprouting further and discovered even more benefits: boost in fiber, unlocked flavor, and increased sweetness.
But as I looked more earnestly into the sprouting process—soak grains in water for several days, transfer to a clean jar, cover with cheesecloth, drain and aerate and rinse twice a day—I couldn't help but feel discouraged. I kept thinking: Couldn't someone do this for me?
Yes! King Arthur Flour now sells Sprouted Wheat Flour. For the past month or so, I've been baking the sandwich bread featured here using half King Arthur Unbleached All-Purpose Flour and half King Arthur Sprouted Wheat Flour.
The loaves have been turning out beautifully, the crumb soft and light, the taste without a trace of bitterness. Most sprouted wheat flour on the market today is made from hard red wheat, which can taste bitter and behave more like a standard whole wheat flour.
King Arthur Sprouted Wheat Flour, on the other hand, is made from white whole wheat berries that, when sprouted, yield a creamier, sweeter, milder-tasting flour that can easily be used in any of your favorite recipes.
Traits of King Arthur Flour's Sprouted Wheat Flour
Smell: Every time I mix up a batch of this bread with the sprouted wheat flour, I'm surprised by how fresh the dough smells and how much more fragrant it is overall than other flours I've used.
Taste: Sweet and nutty.
Versatility: You can substitute King Arthur Sprouted Wheat Flour 1:1 for whole wheat flour or up to 50% for all-purpose in your favorite recipes.
You can read more about King Arthur Flour's patent-pending sprouting process and find more recipe inspiration in this guide on King Arthur Flour's site.
Seedy Sandwich Bread
This is a basic sandwich bread, coated in seeds or not—I love the seeds; my children do not, so I make it both ways, and everyone is happy. The original recipe is in Bread Toast Crumbs (soon to be released!) but here I've replaced half of the flour with the sprouted wheat flour.
A few tips:
• You can mix the dough at night, store the bowl (covered with plastic wrap or bowl cover) in the fridge, then proceed with the recipe in the morning. The key is to be patient the following morning after you transfer the dough to the loaf pans to let it make its second rise—it may take as long as two hours due to the temperature of the dough and the temperature of your kitchen.
• Seed and grain mix: You can use anything you have on hand, from simply rolled oats to sesame seeds to every seed you have in your pantry: poppy, millet, sunflower, pumpkin, chia, flax, etc. I like to use ALL the seeds.
This post is sponsored by King Arthur Flour. Thank you for your support.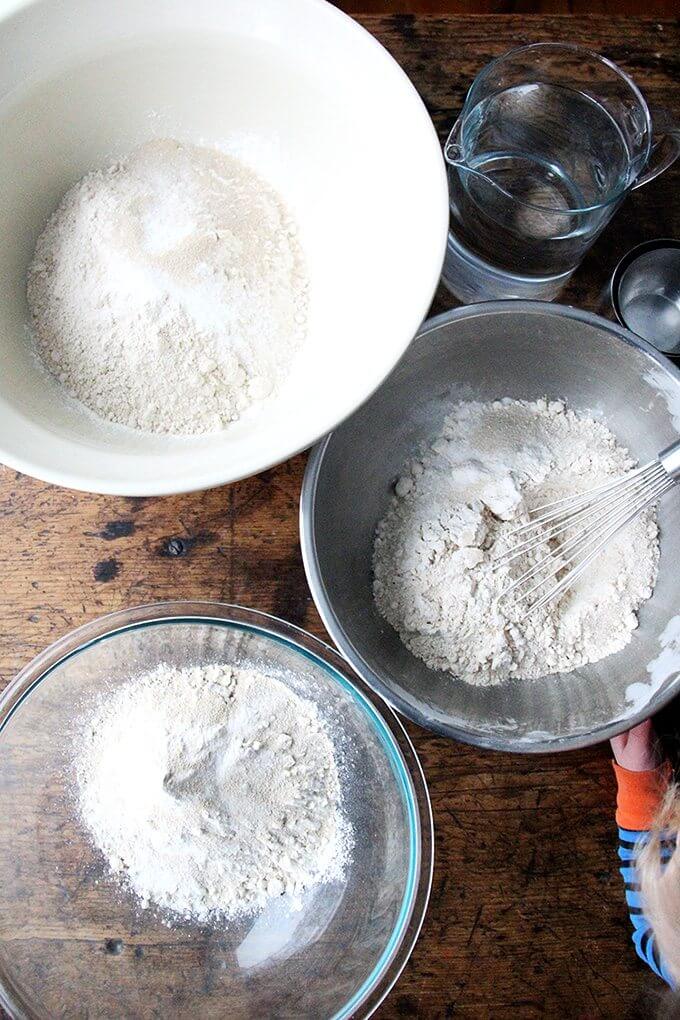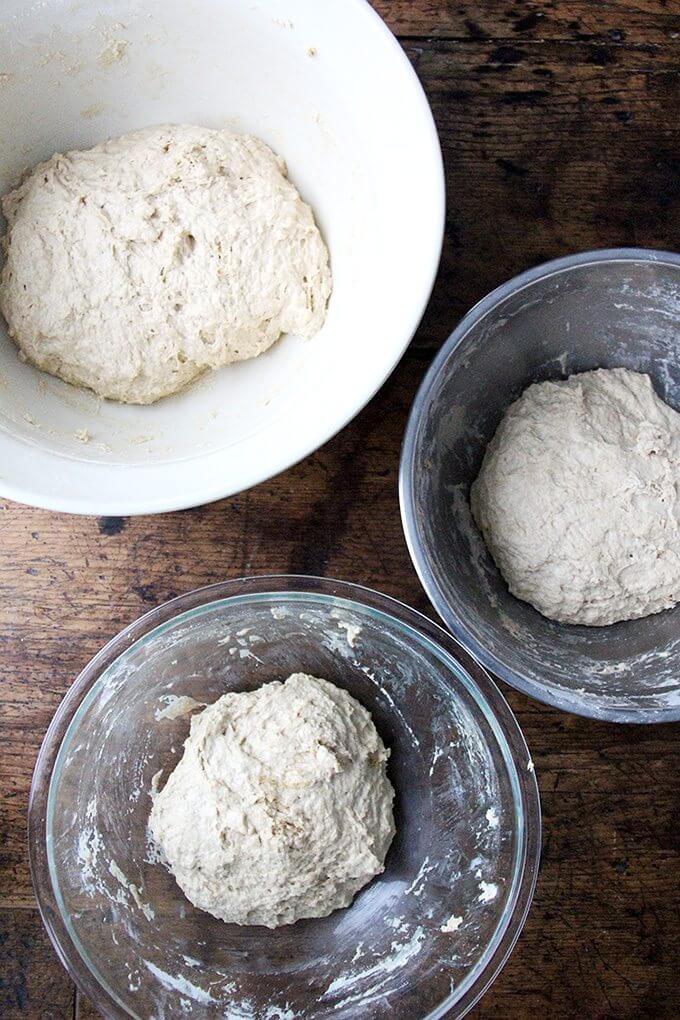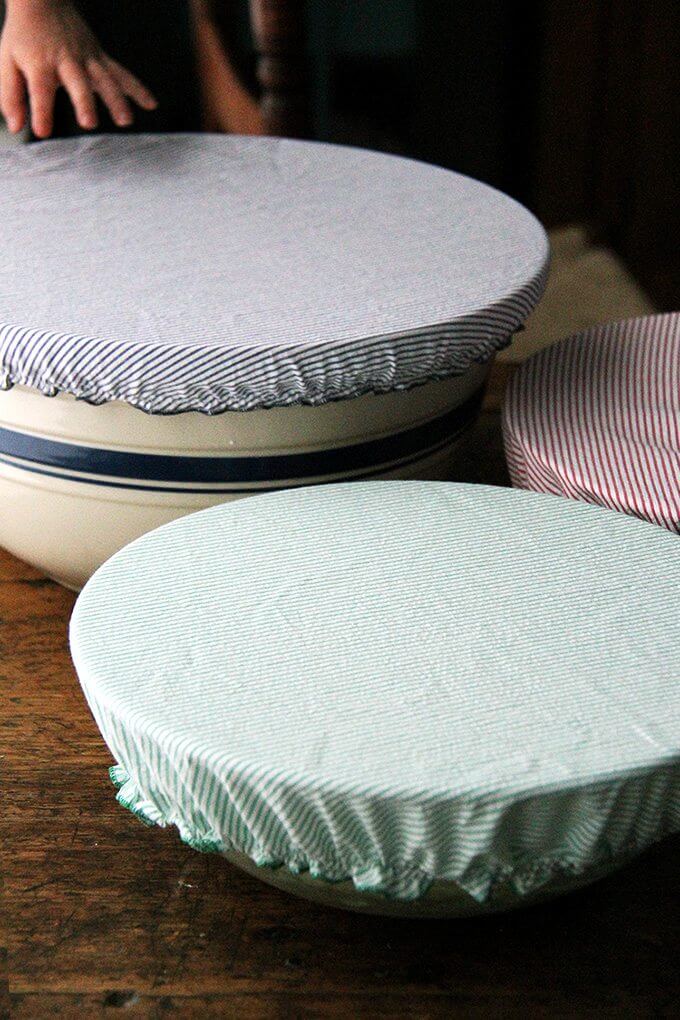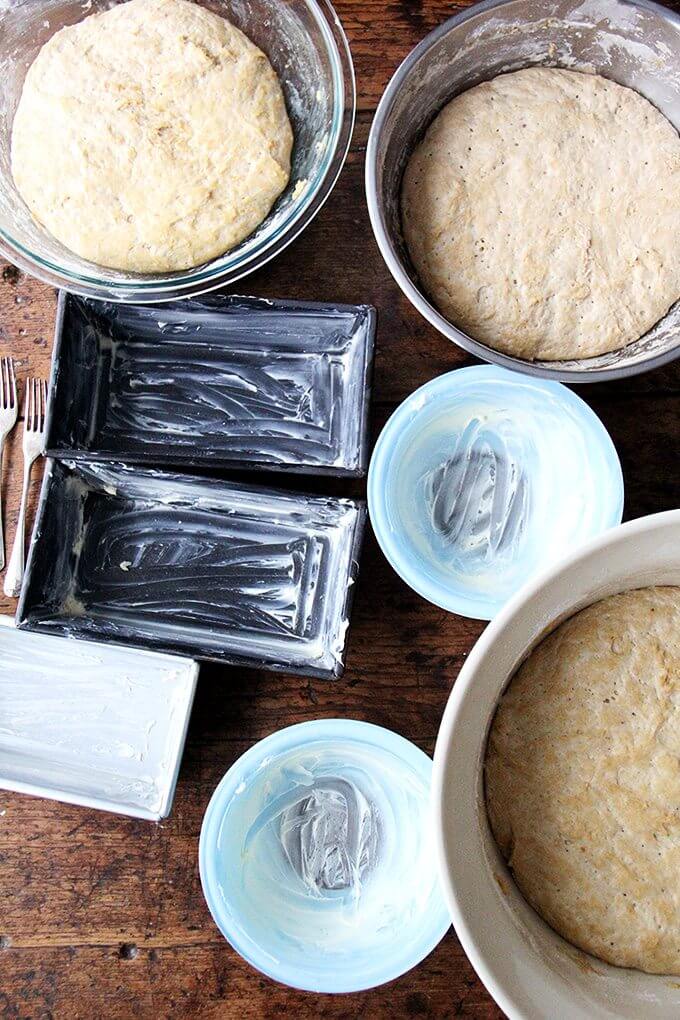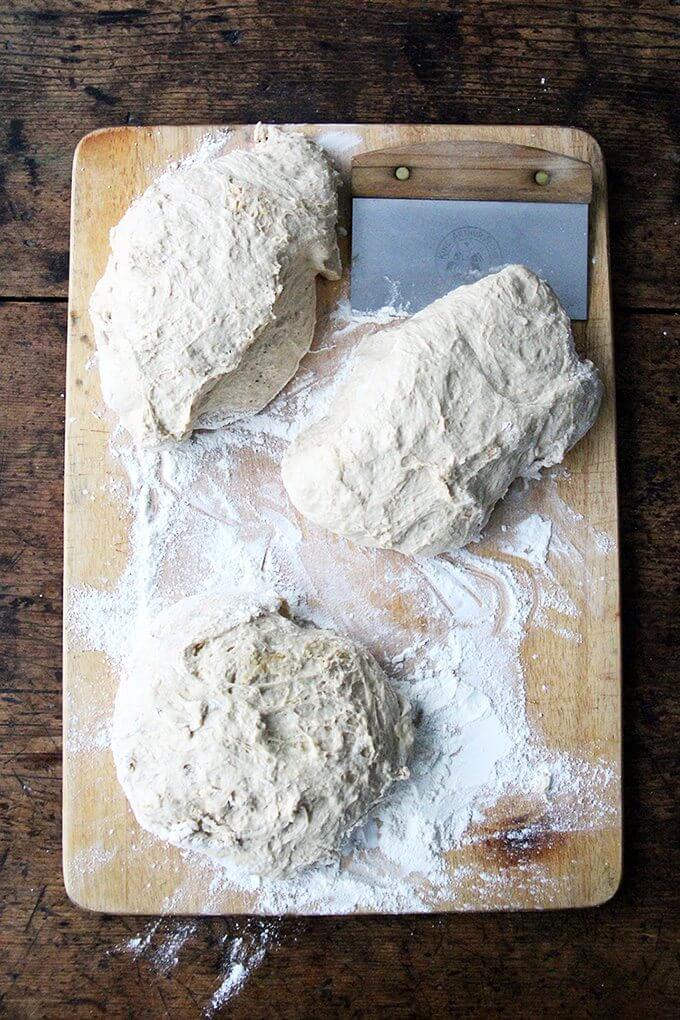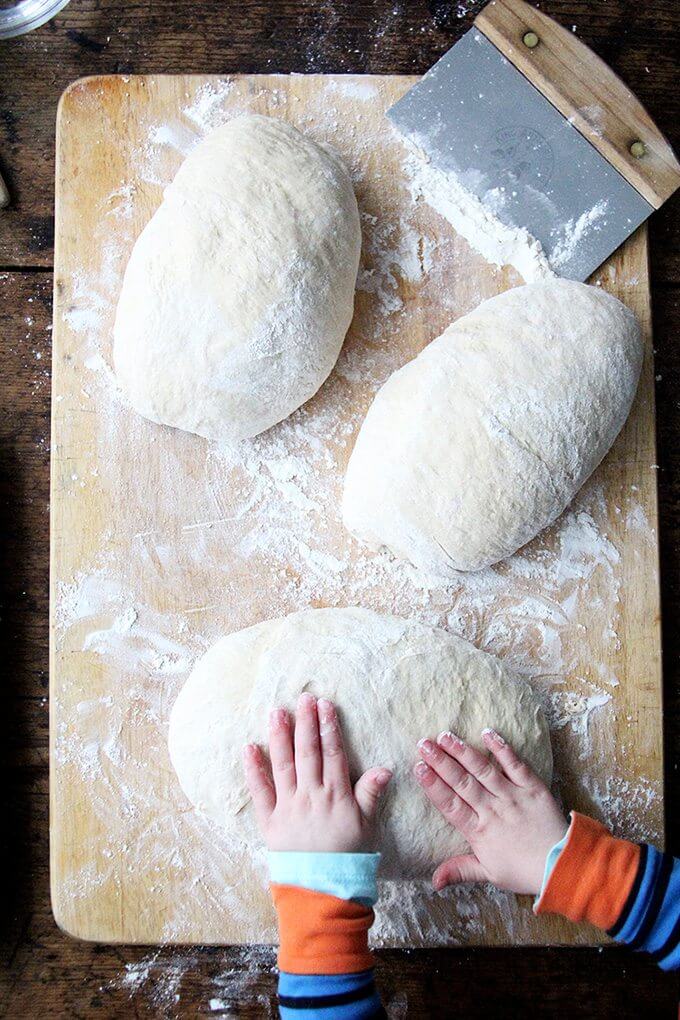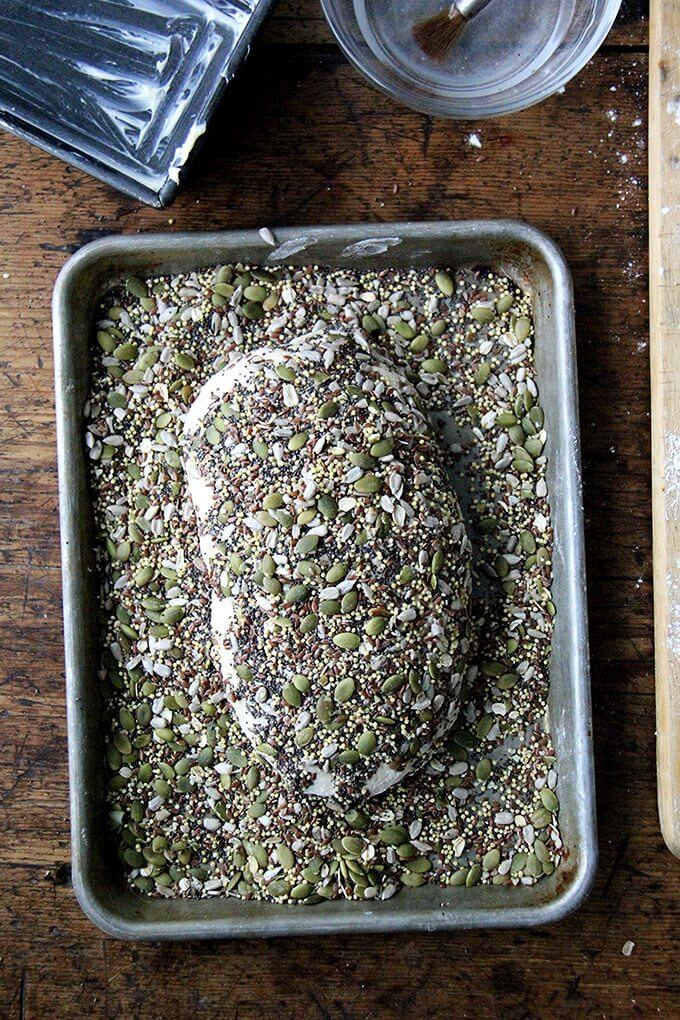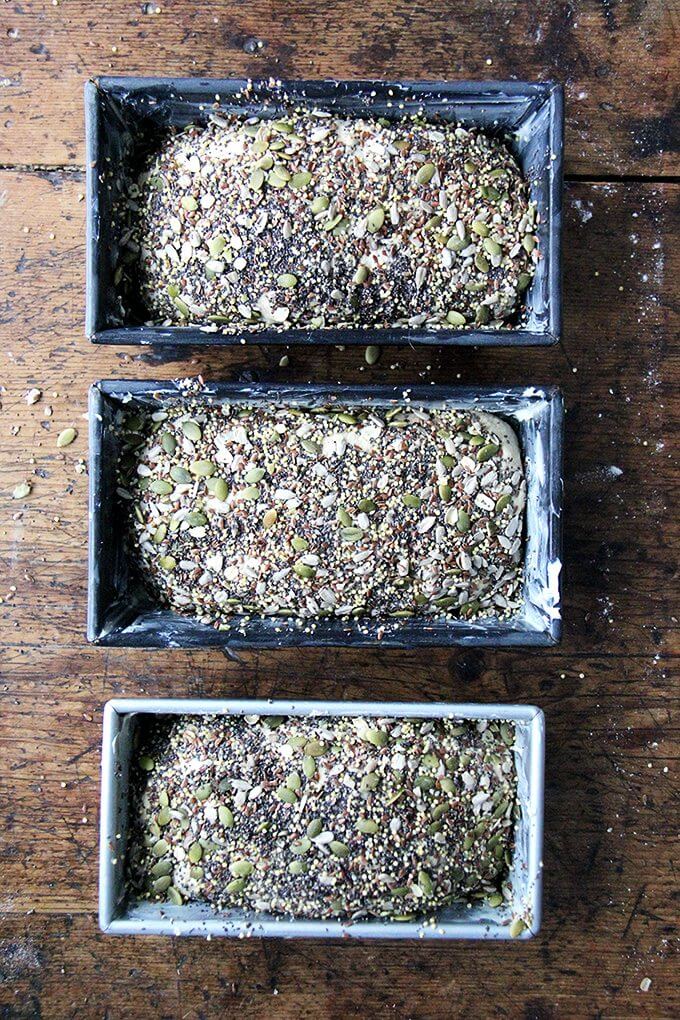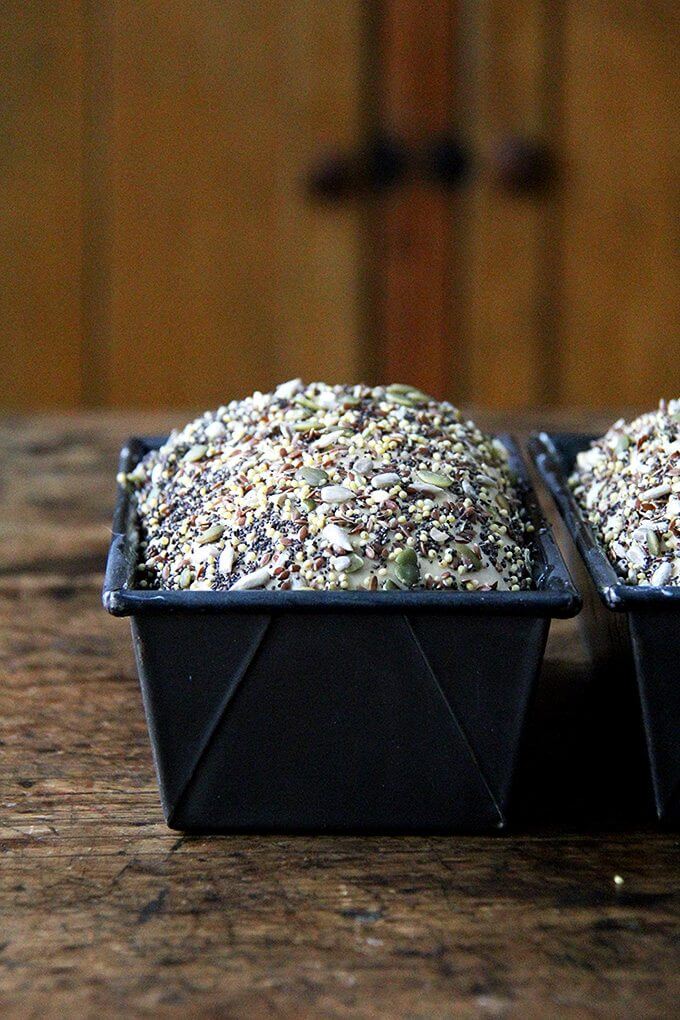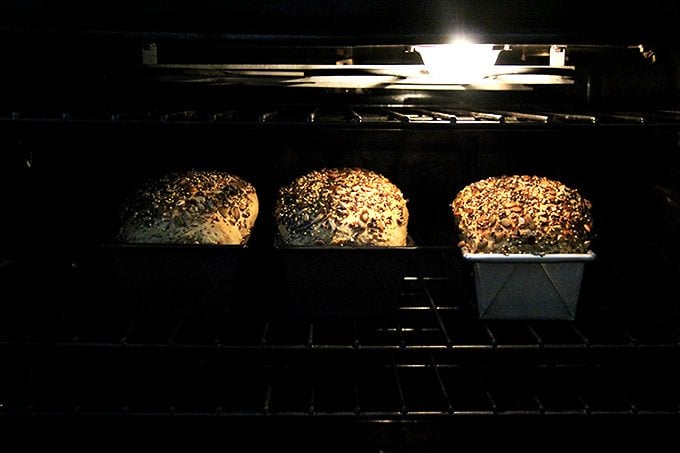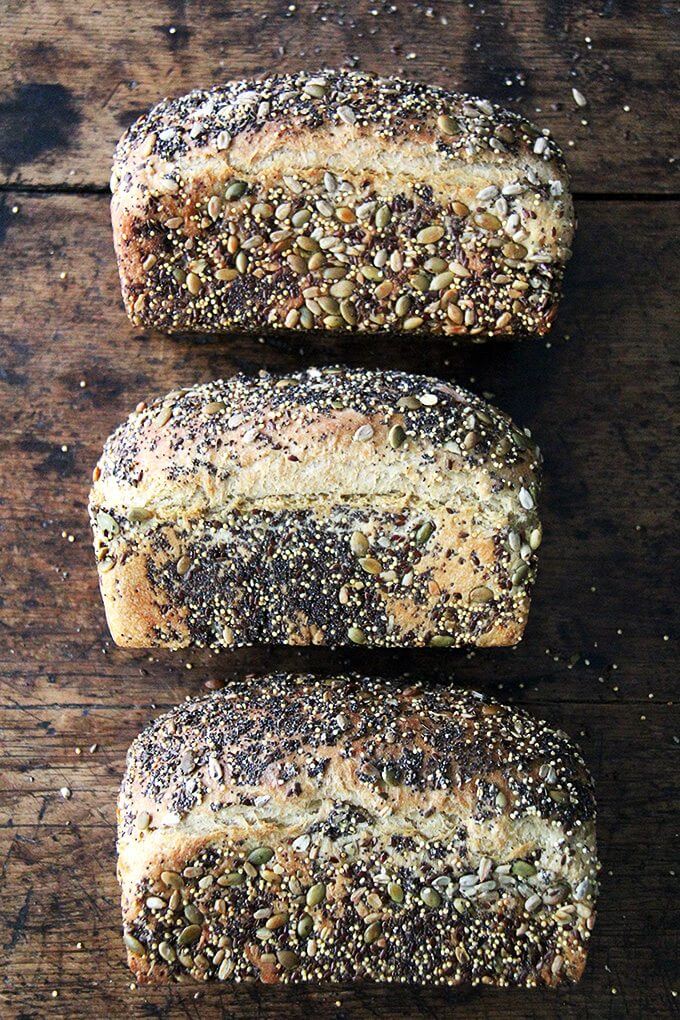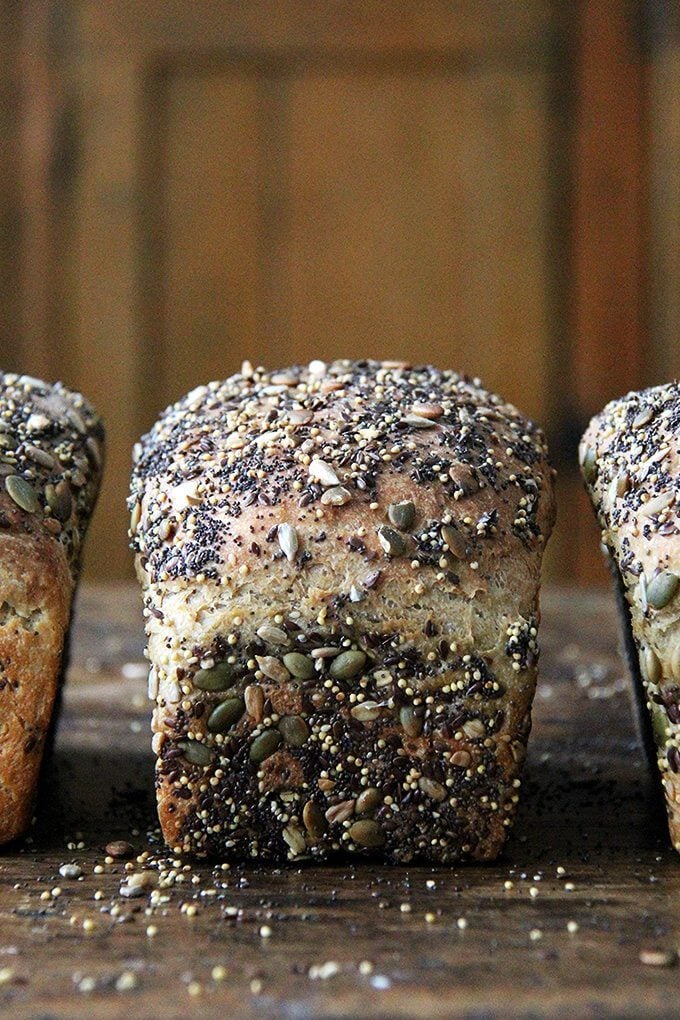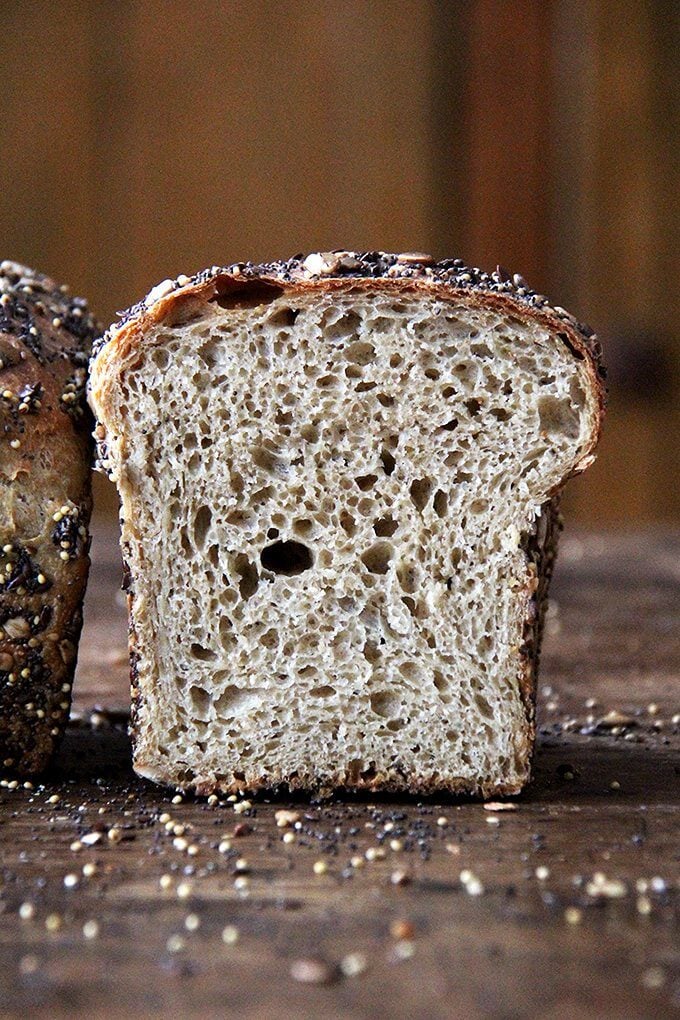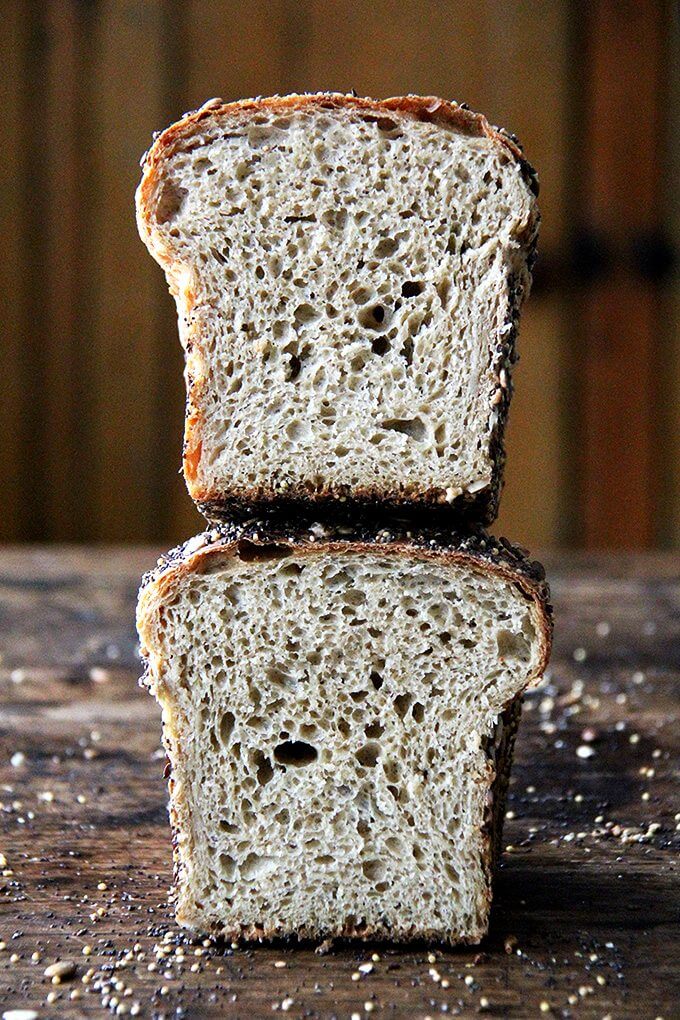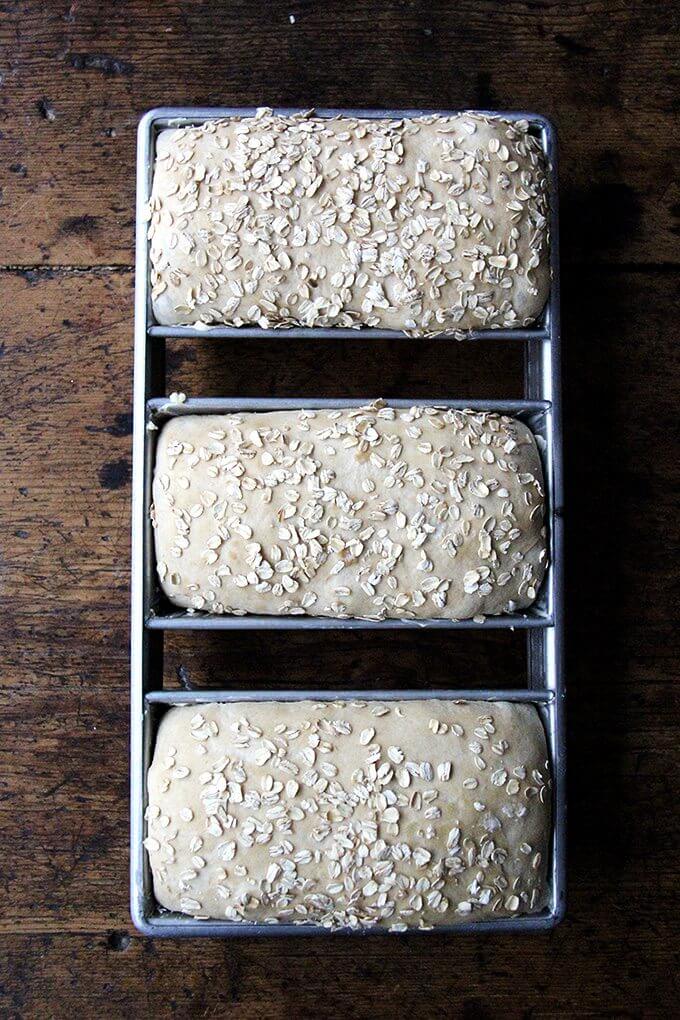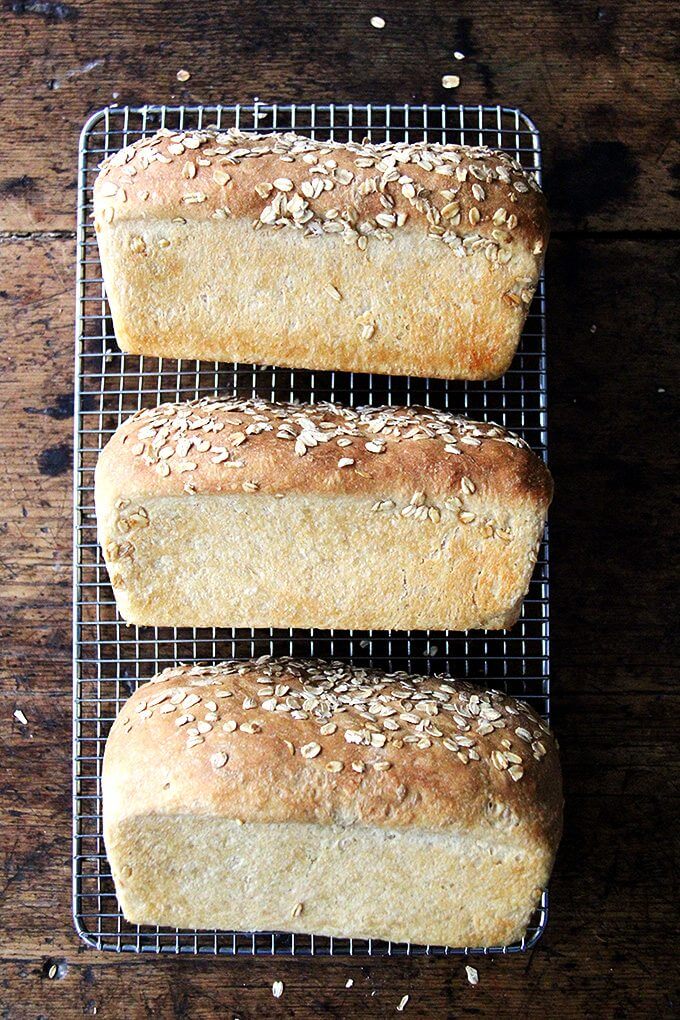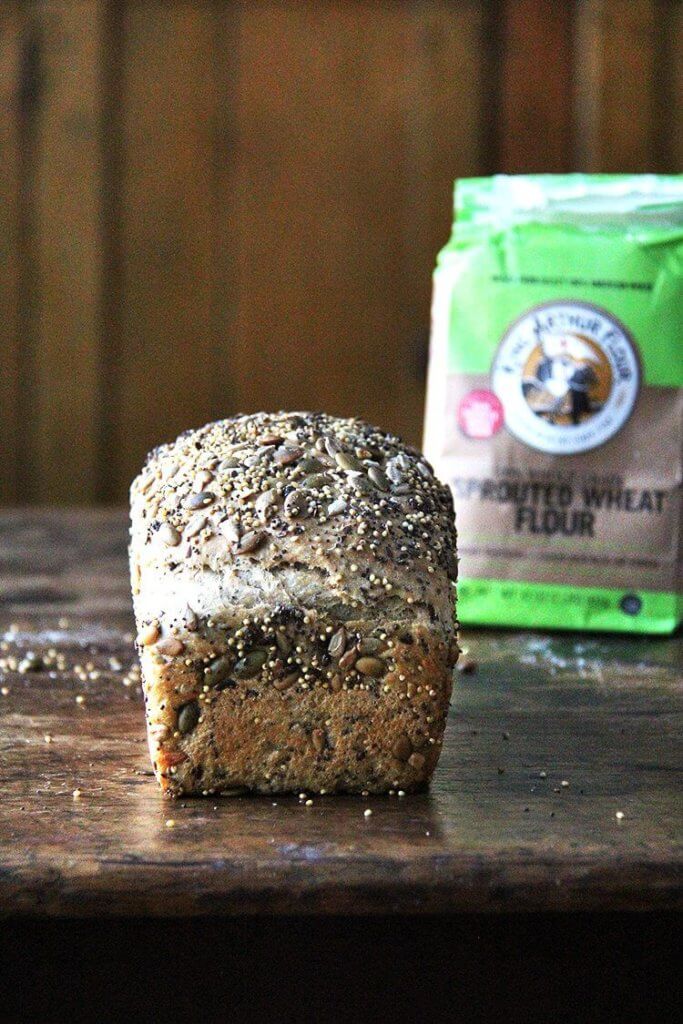 5 Secrets to Foolproof Bread Baking
See how easy bread baking can be in my free ecourse!
Print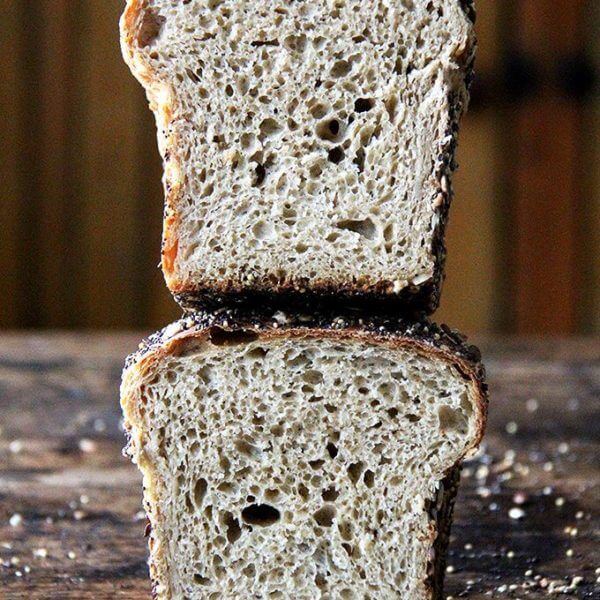 Sprouted Wheat Sandwich Bread with Seeds
---
---
3 cups

(

384 g

) All-Purpose Flour

3 cups

(

384 g

) Sprouted Wheat Flour or other whole wheat flour

1 tablespoon

kosher salt

1 tablespoon

sugar

1 tablespoon

instant yeast

3 cups

lukewarm water

1/3 cup

neutral oil or olive oil
softened butter for greasing
mix of seeds: flax, millet, pumpkin, sunflower, sesame, poppy, chia—whatever you like, optional
---
Instructions
In a large bowl, whisk together the flours, salt, sugar, and instant yeast. Add the water and oil. Using a rubber spatula, mix until the liquid is absorbed and the ingredients form a sticky dough ball. Cover the bowl with a damp tea towel, a bowl cover, or plastic wrap and set aside in a warm spot to rise for 1 to 1½ hours, until the dough has doubled in bulk.
Place a rack in the center of the oven and preheat it to 375ºF. Grease two standard loaf pans (8.5×4.5-inches) with the softened butter. Spread a generous handful of flour—about 1/4 cup—over a clean surface. If you are coating the loaves in seeds, spread the seeds out on a rimmed vessel such as a small sheet pan. Set a bowl with water and a pastry brush nearby. Using two forks, deflate the dough by releasing it from the sides of the bowl and pulling it toward the center. Rotate the bowl quarter turns as you deflate, turning the mass into a rough ball.
Use the forks to lift the dough onto the prepared surface. Using as much flour as necessary from the surface, dust your hands and the exterior of the dough, then shape the mass as best you can into a ball. Use a bench scraper to cut the dough in half. Shape each portion into a ball, then flatten into a rectangle/oval—doesn't have to be perfect.
Brush each portion of dough with water (you can do this on all sides or just the top —whatever you wish). Roll each in the seeds, then transfer to the prepared pans. Let rise until the dough crowns the rims of the pans—be patient. In the winter, I find this takes longer, 30 minutes or more.
Transfer the pans to the oven and bake 40 minutes, or until golden. Remove the pans from the oven and turn the loaves out onto a cooling rack. Let cool for at least 20 minutes (longer is best) before slicing.
Prep Time:

3 hours

Cook Time:

45 minutes

Category:

Bread

Method:

No-Knead

Cuisine:

American
Keywords: no-knead, bread, seedy, sandwich
This post may contain affiliate links. Please read my disclosure policy.