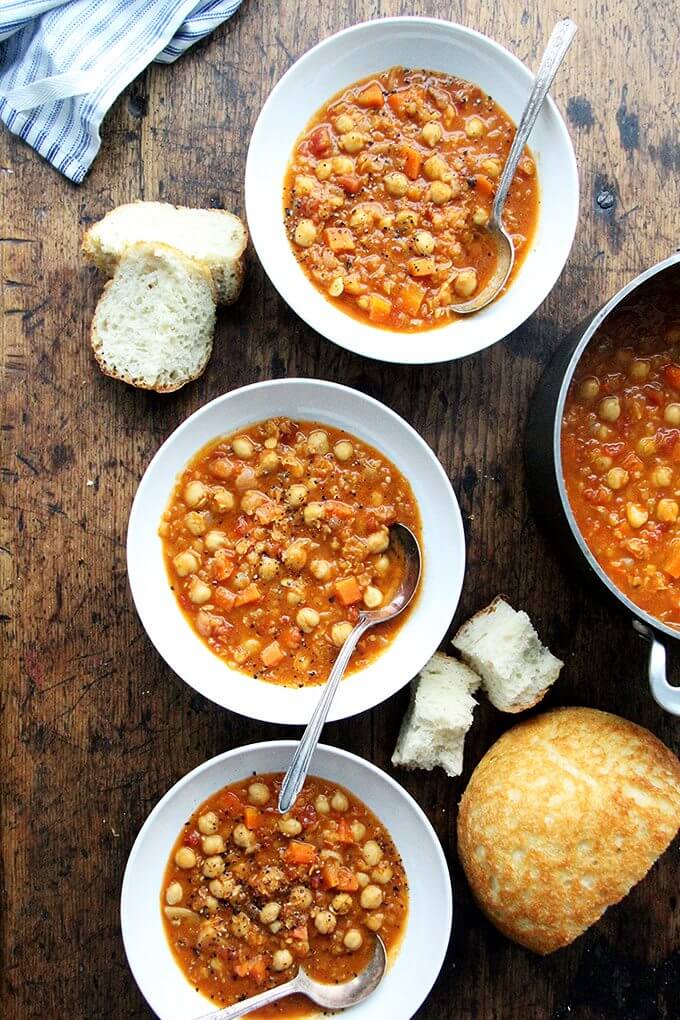 My neighbor Sandra—of Pasta Puttanesca and Moosewood Tomato Salsa lore—recently introduced me to another keeper: COOKIE + Kate's lentil soup, a popular vegan recipe, which Sandra confesses she makes with chicken stock. I love Sandra.
After devouring the quart of soup she brought to us during the blizzard, I set to work making a batch of my own, and I've made it twice more since: once mostly as written, but with chicken stock in place of the vegetable stock, and once with all water, which kept it vegan. Both are completely delicious—this is a recipe that can be adapted to taste and to what you have in your pantry. I've added chickpeas, omitted the greens, used vinegar in place of the lemon juice, and it always turns out well.
Most important, it comes together alarmingly quickly but has a simmered-all-day-kind-of taste. Read more about the recipe's genesis here or skip straight to the recipe.