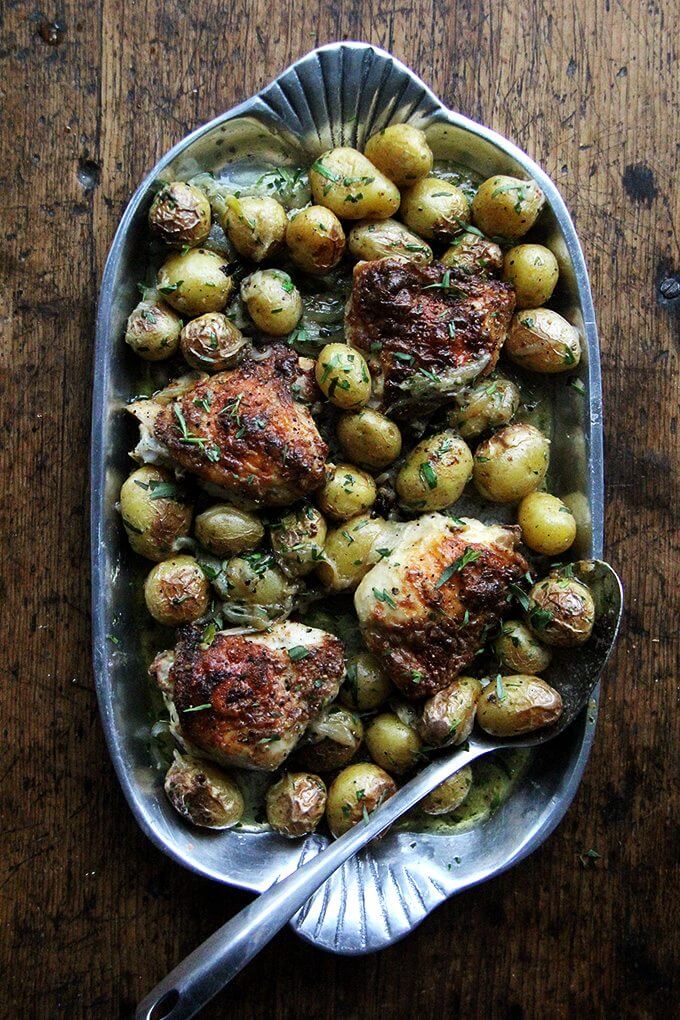 If mayonnaise is a page turner for you, this one may take a little convincing, but I urge you to stay with me. Here's why: with five minutes of prep you can have this dish ready for the oven (long before it reaches its 450ºF roasting temperature, too), and the result—incredibly juicy, evenly browned chicken plus well-seasoned potatoes showered with tarragon—will have you marveling. This dish is a small miracle.
The first time I made it, I threw everything in the pan, threw the pan in the oven, set the timer, passed on notes to Ben, who finished the process (i.e. sprinkled tarragon over top and fed the children) as I ran out the door. Several hours later, I returned home to a happy family and an empty skillet. Success.
The next time I made it, I savored every bite with the family. It's happening again tonight, because: five minutes. It's hard to beat.
Have a wonderful weekend everyone. You can read more about this one-pan chicken and the magical browning capabilities of mayonnaise here or you can skip straight to the recipe.
Here's what you need: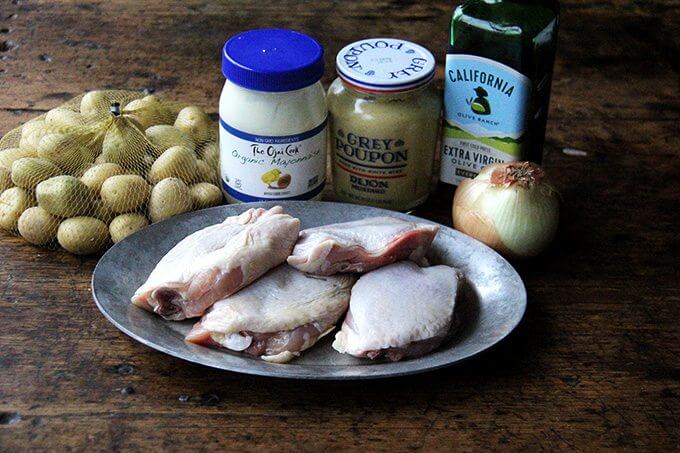 Here's how you make it: Toss potatoes, onion, water, olive oil, salt, and pepper together in a skillet: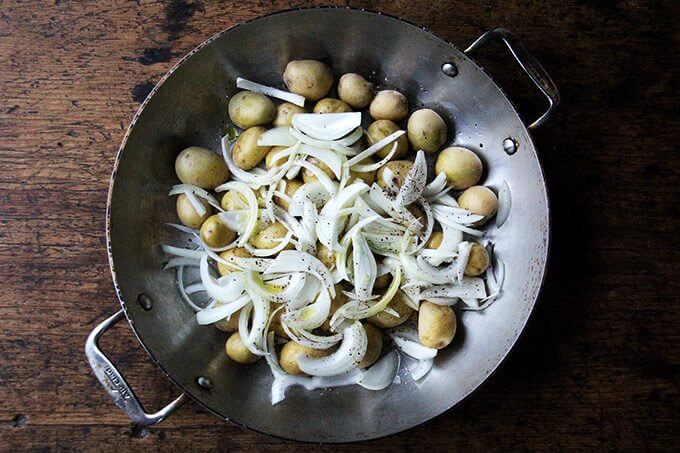 Coat bone-in, skin-on chicken thighs with a mixture of mayonnaise and mustard: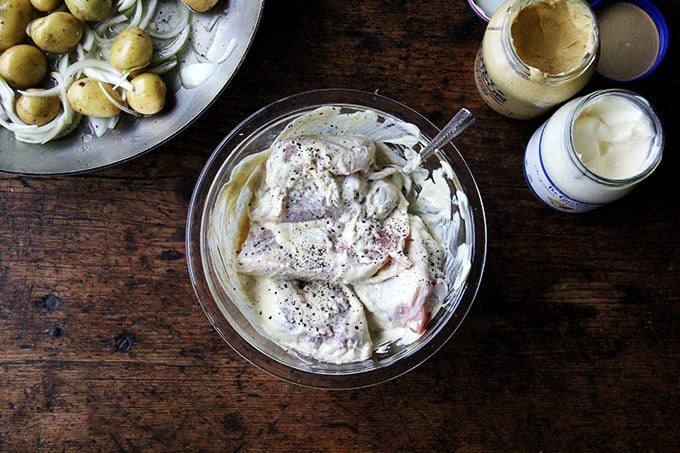 Place the chicken on top of the potatoes and roast at 450ºF for 45 minutes: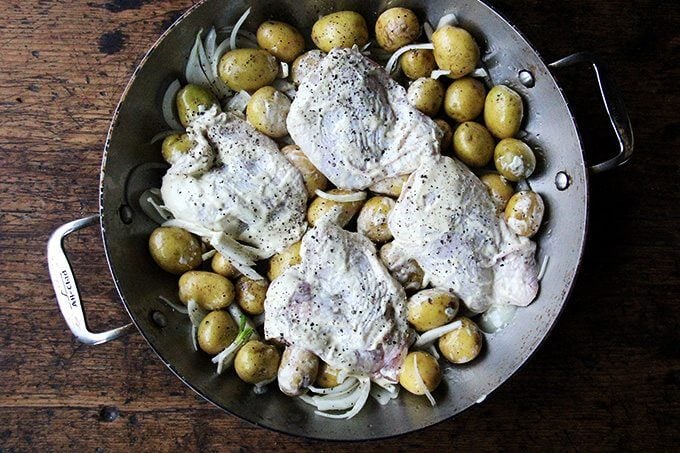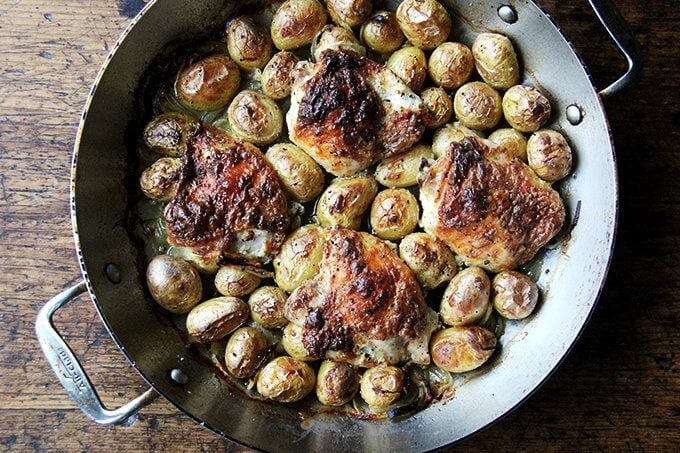 Sprinkle with tarragon out of the oven: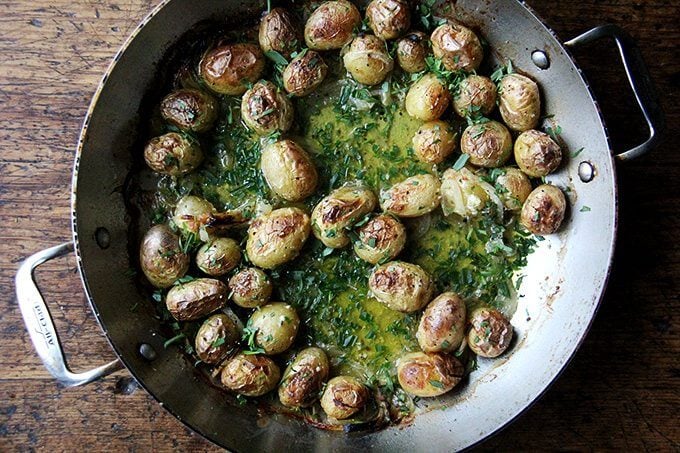 Serve immediately: