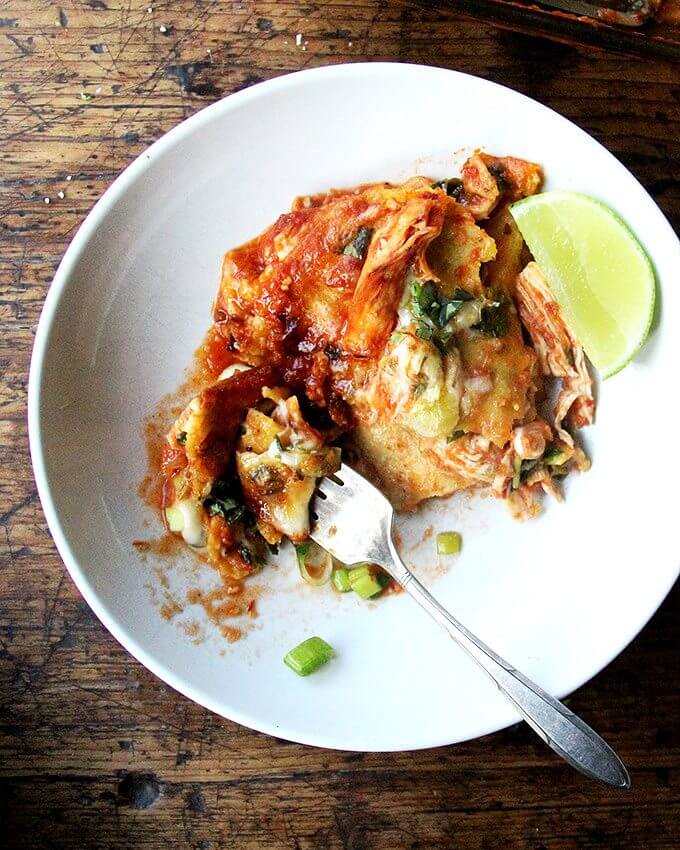 I've made more enchiladas this past week than I have in my entire life. This doesn't say much, really, because one failed attempt several years ago turned me off from the process forever, but still, I'm so taken by this recipe, because it's extremely simple and incredibly flavorful.
After you make the sauce—a mix of broiled onions and garlic, canned tomatoes, and chipotles in adobo that simmer for 7 minutes—you layer it lasagna-style with tortillas, cheese, chicken, scallions, and cilantro. Twenty-five minutes in the oven, and it's done. That's it! There's no frying of the tortillas, no dipping of the tortillas in sauce, no stuffing and rolling—there's nothing that might keep you from making enchiladas as often as you would like.
The recipe, which was published in the WSJ's "Slow Food Fast" column last weekend, comes from Chef Spike Gjerde of Baltimore's Woodbury Kitchen, and I wrote about the process on Food52. As always, feel free to skip straight to the recipe: No-Fuss Enchiladas.
Sauce ingredients: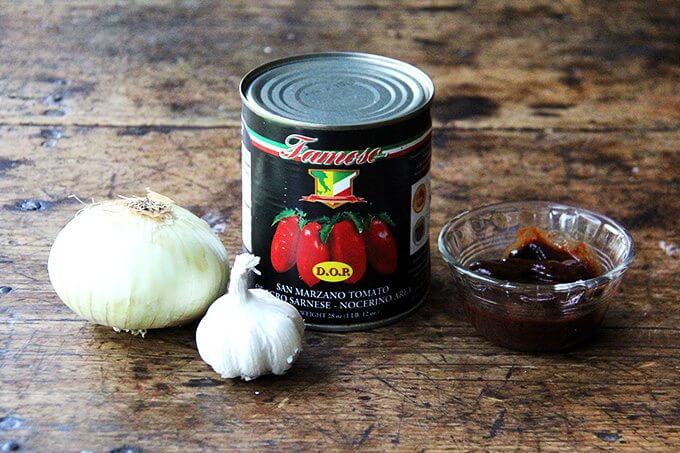 The sauce starts by broiling onions and garlic for 3 to 4 minutes: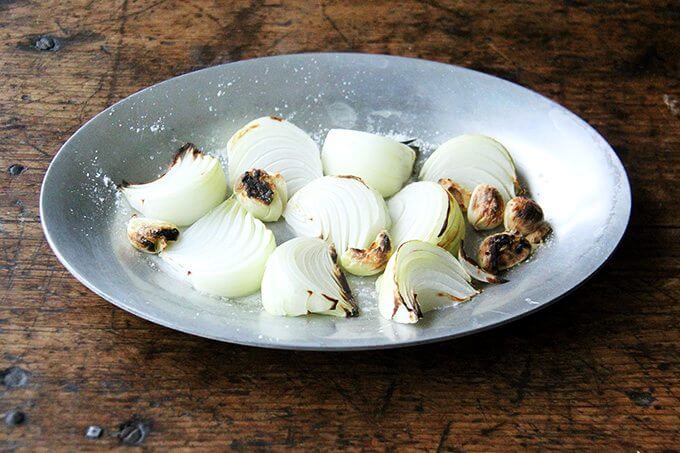 Then you simmer them with canned tomatoes and chipotles in adobo sauce: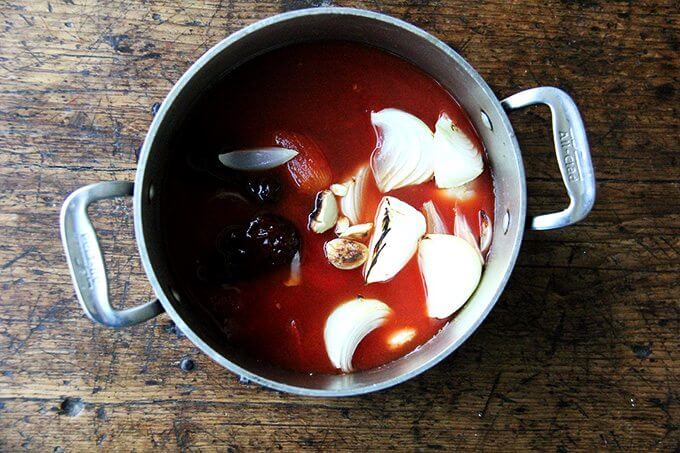 After 7 minutes of simmering, it looks like this: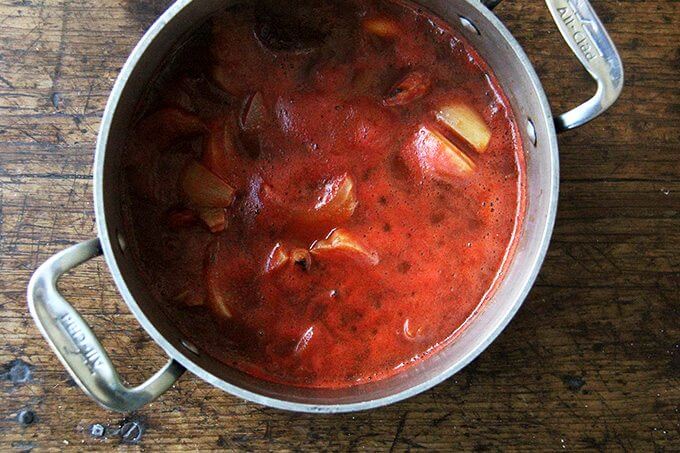 And is ready to be puréed: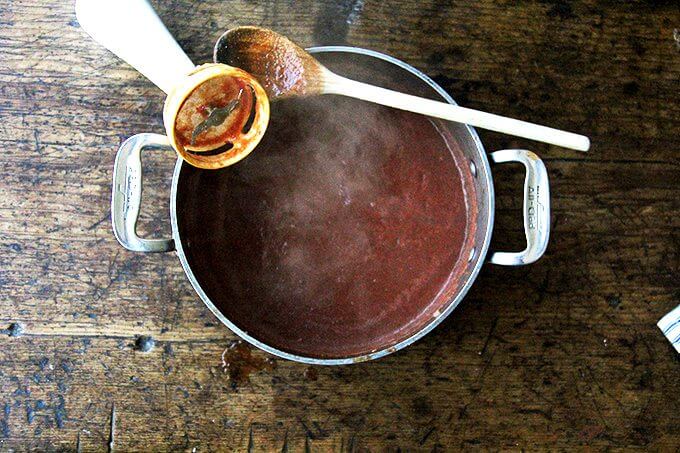 This sauce is so good. Very spicy. Trying it with kale and mushrooms tonight. Will report back!: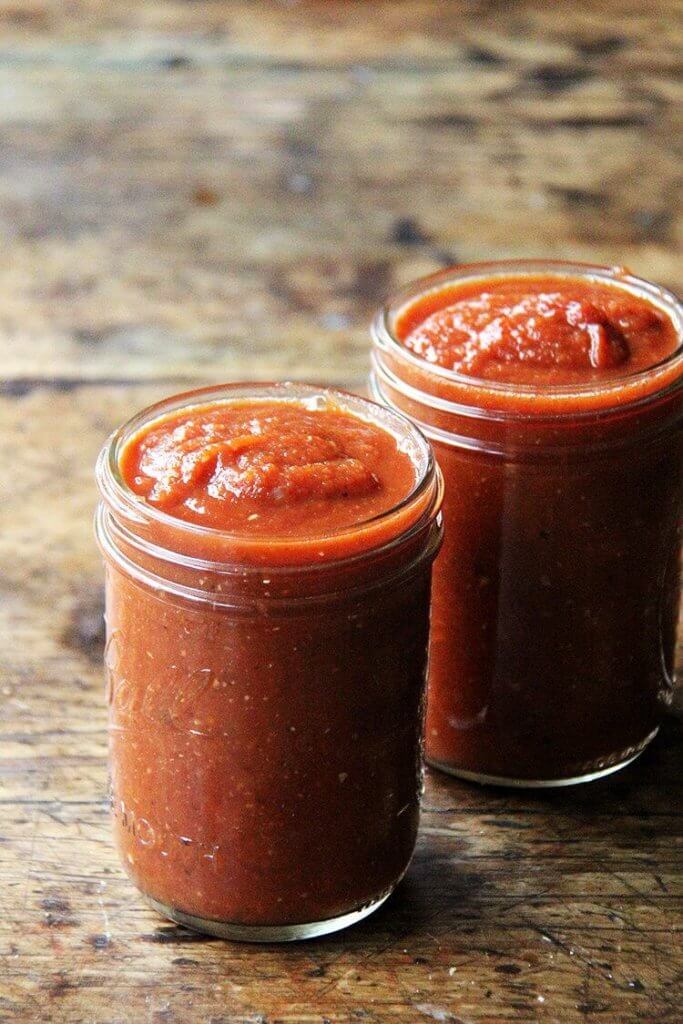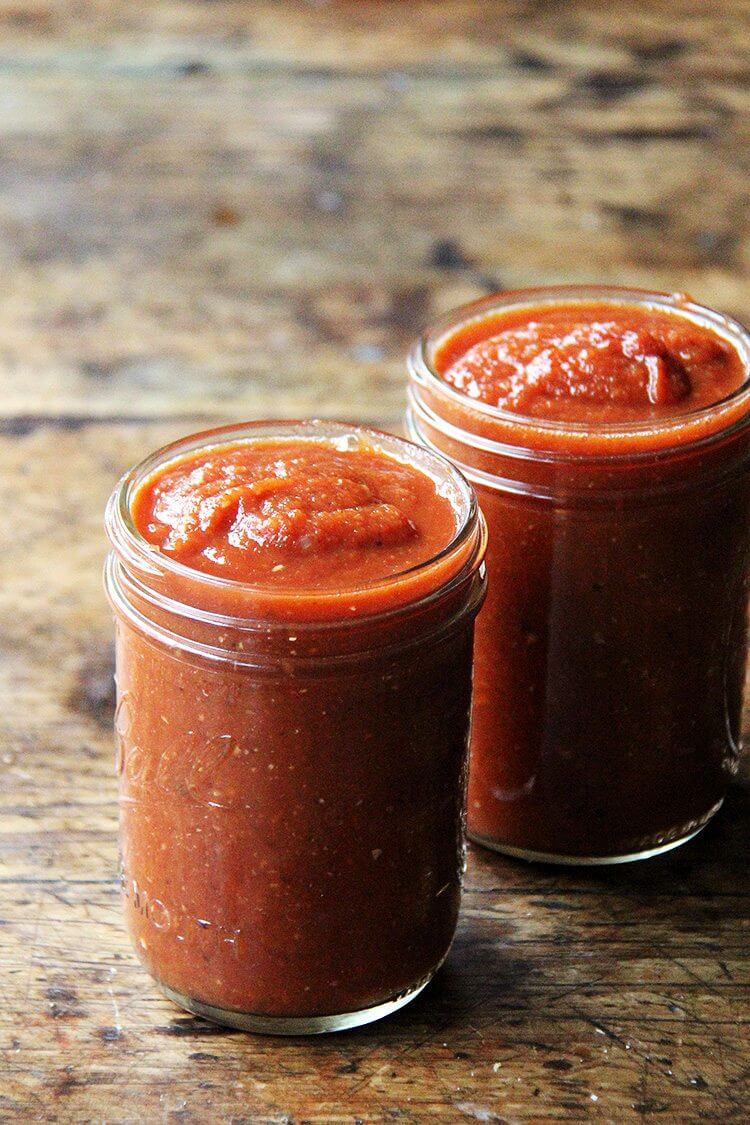 Poach a few chicken breasts as the sauce simmers, then shred them: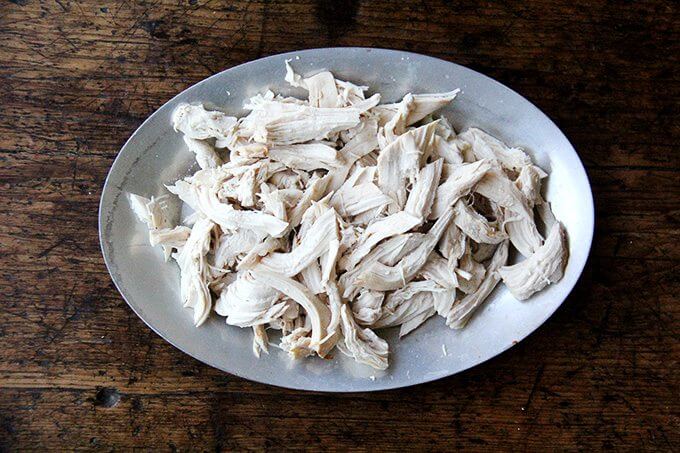 Time to asssemble!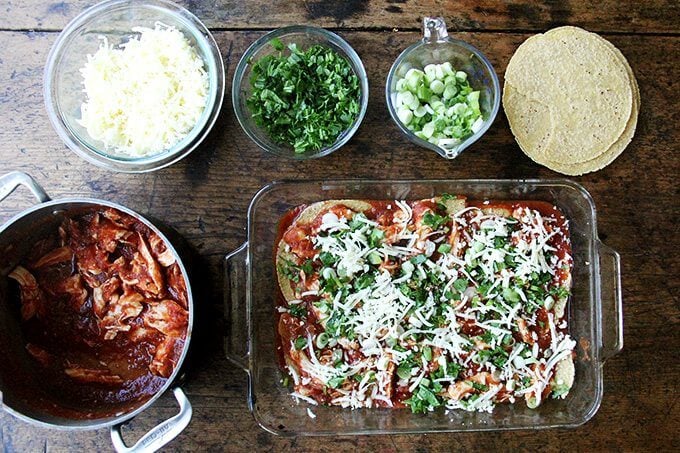 Ready for the oven!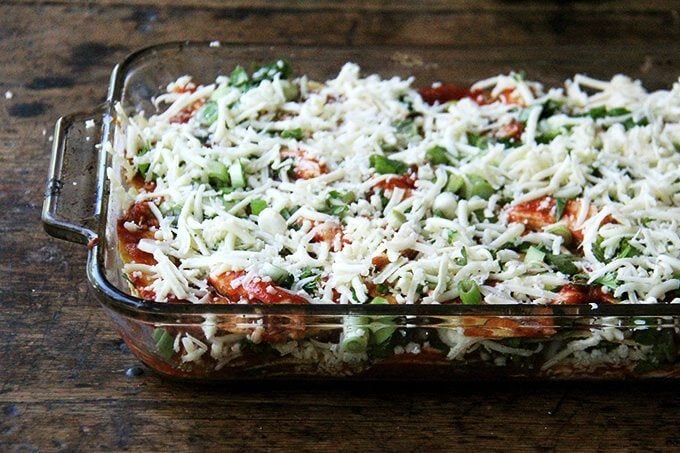 25 minutes later, dinner is served!