'Nduja Grilled Cheese with Wisconsin Fontina & Basil Pesto
This post may contain affiliate links. Please read my disclosure policy.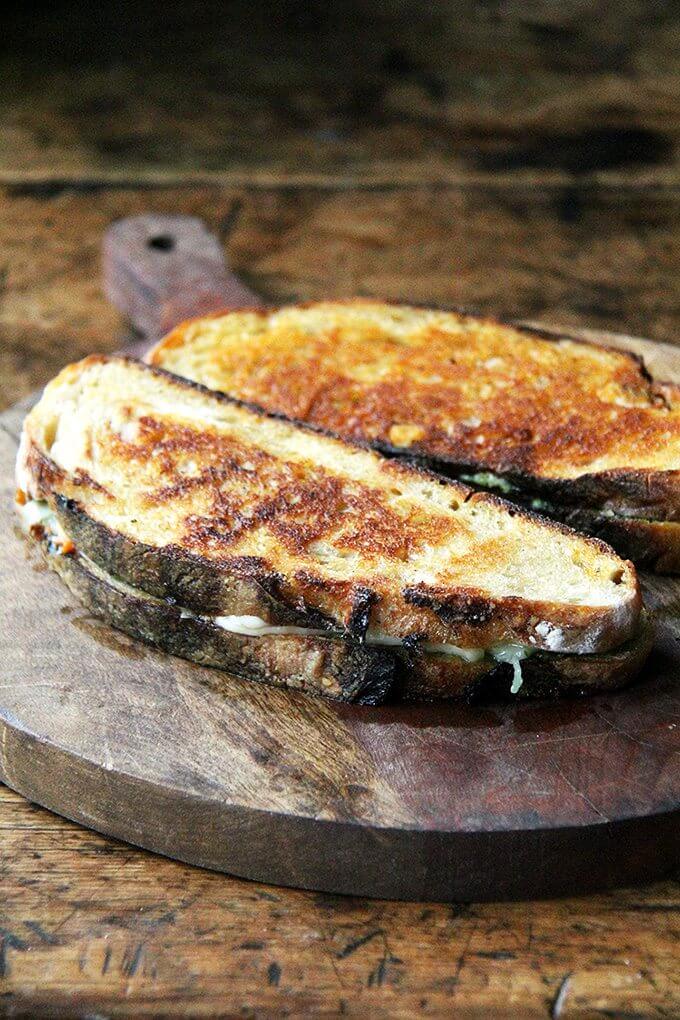 This past winter, Colu Henry, author of Back Pocket Pasta, introduced me to 'nduja – a smoky, spreadable salami from Calabria. 'Nduja is Colu's trick to making a quick and super flavorful pasta alla vodka, and for this, it has become a staple in my pantry. Shortly after I posted the recipe on Food52, someone wrote in noting that she loved smearing 'nduja over crusty bread, which made me instantly crave a 'nduja grilled cheese. I gave it a go with Wisconsin fontina, a great melting cheese, and basil pesto, to offer a fresh counterpoint to the richness of the pâte-like spread. In keeping with the Italian theme, I sandwiched the three ingredients between thick slices of ciabatta, whose porous crumb so nicely absorbed the flavors of the spicy 'nduja and sweet, earthy fontina. A little of each ingredient here goes a long way, so, if you can, use a light hand when layering—though I'll understand if you can't.
Friends, have you entered the Wisconsin Cheese Grilled Cheese Recipe Showdown? Have you seen the prizes? Enter here. The contest ends May 14th.
Facebook Giveaway: Le Creuset Skillet + $25 of Wisconsin Cheese
This post is sponsored by Wisconsin Cheese. Thank you for your support.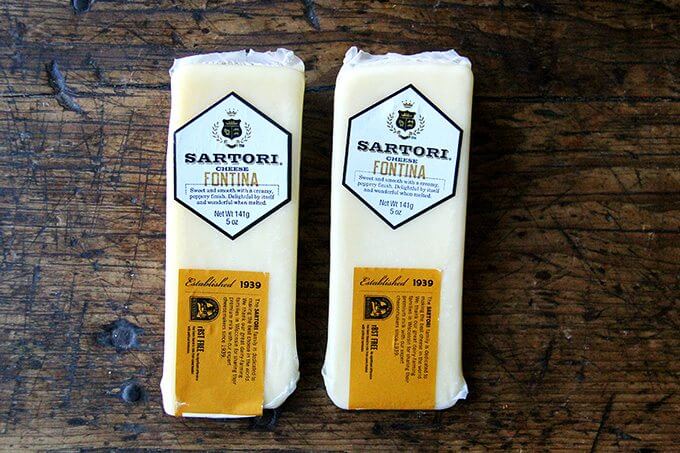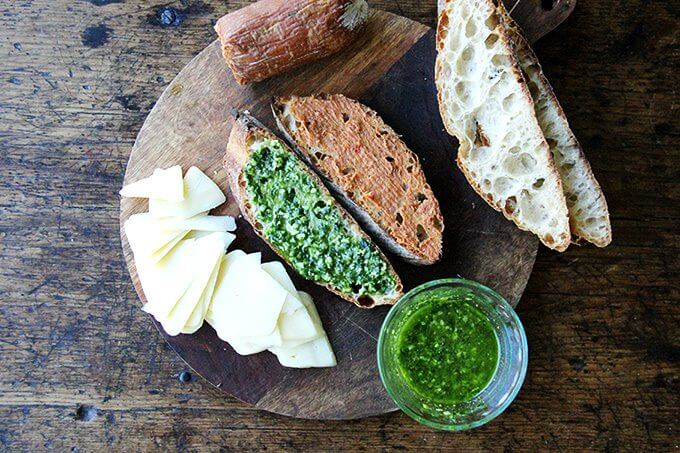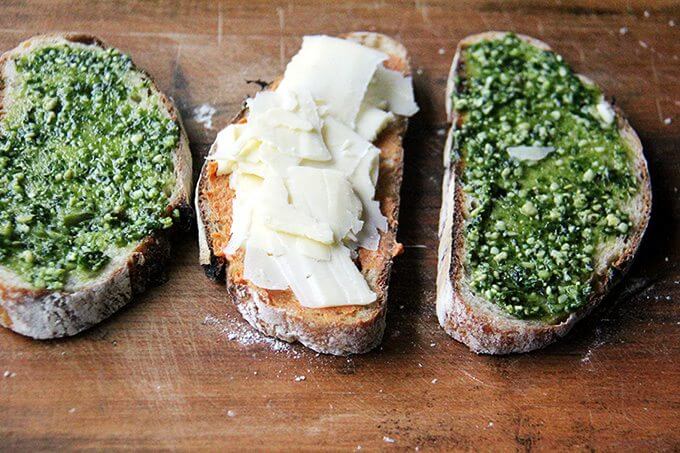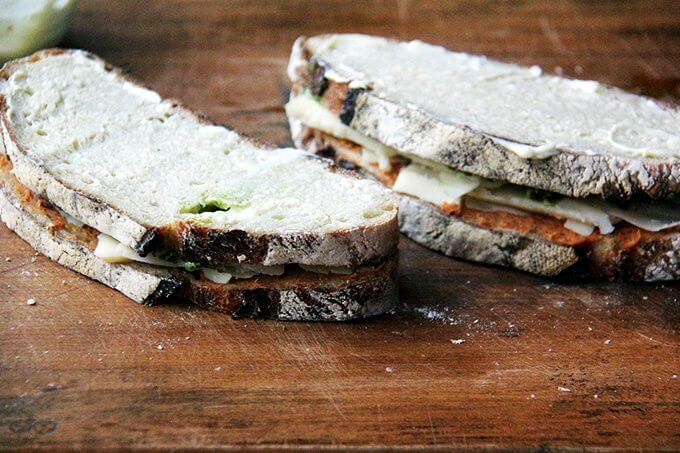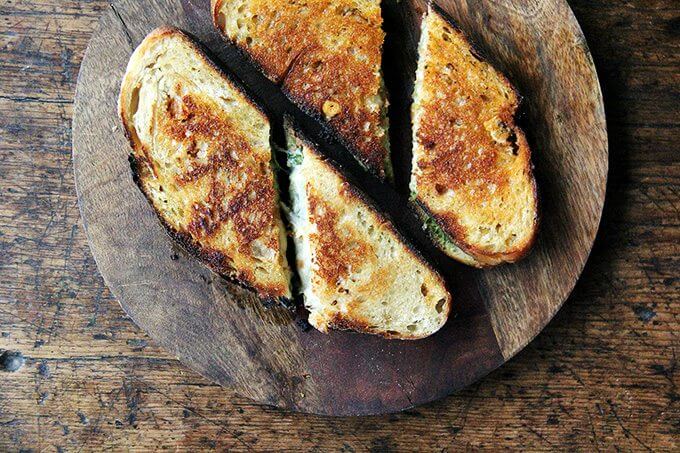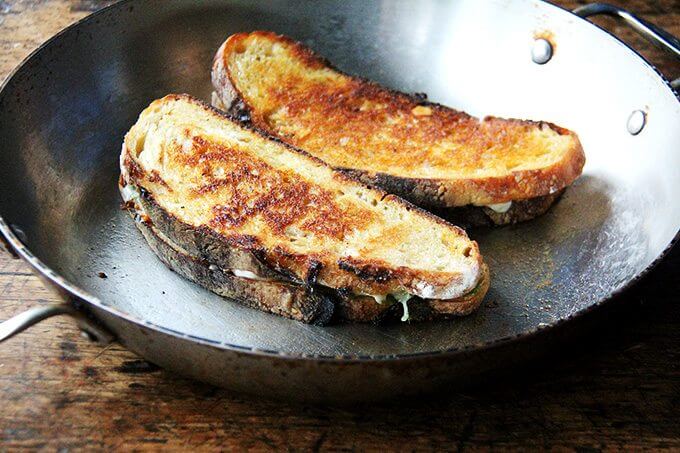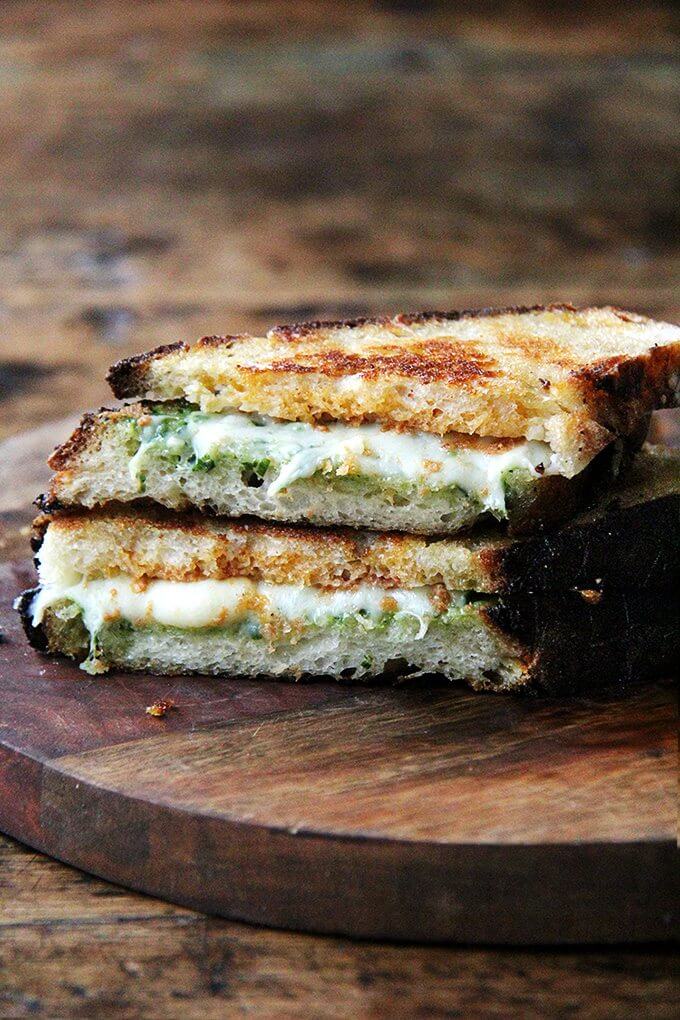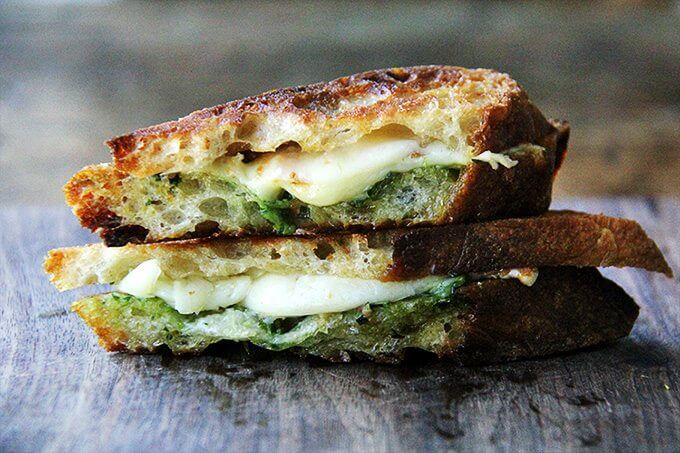 Print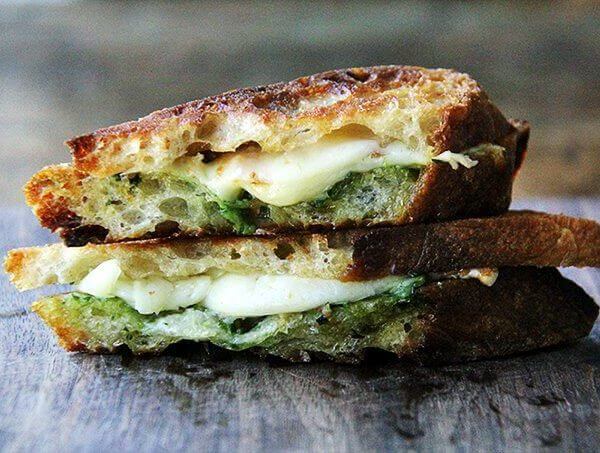 'Nduja Grilled Cheese with Wisconsin Fontina & Basil Pesto
---
Description
Notes:
'Nduja, a spicy, smoky, spreadable salami from Calabria, can be found in specialty stores such as Whole Foods Market or from many online retailers.
Be sure to use a sturdy bread that will stay intact when smeared with both pesto and 'nduja. I love French peasant-style bread, but in keeping with the Italian theme here, ciabatta is a good choice. Be sure to slice it thickly to ensure the pesto, 'nduja, and cheese don't escape through the bread's airy crumb.
Spreading the bread with both butter and mayonnaise is the trick to ensuring it will brown evenly but taste buttery.  
---
4 tablespoons

unsalted Wisconsin butter, softened

2 tablespoon

mayonnaise

4

half-inch thick slices bread, such as ciabatta or chewy peasant-style bread

2 tablespoons

basil pesto

2 ounces

'nduja, see notes above

2

to

4

ounces Wisconsin fontina
---
Instructions
Heat a cast iron skillet or large sauté pan over medium heat. Stir together the butter and mayonnaise in a small bowl. Spread one side of each piece of bread with this mixture. Place the butter-mayo slicked side of the bread down on a work surface. Working with one pair of slices at a time, spread 1 tablespoon of the pesto on one slice, and spread half of the 'nduja on the other. Repeat with the other two slices of bread. Top one slice of each pair of bread with 1 to 2 ounces of Wisconsin fontina, depending on how cheesy you want it. Top with the second buttered slice.
Fry on both sides until the cheese is melted and the bread is toasted and golden, 2 to 4 minutes a side. I like to weigh down the sandwich with another pan (like a heavy saucepan) on the first side only. Remove sandwich from heat. Let cool for 1 minute, then slice and serve. 
This post may contain affiliate links. Please read my disclosure policy.