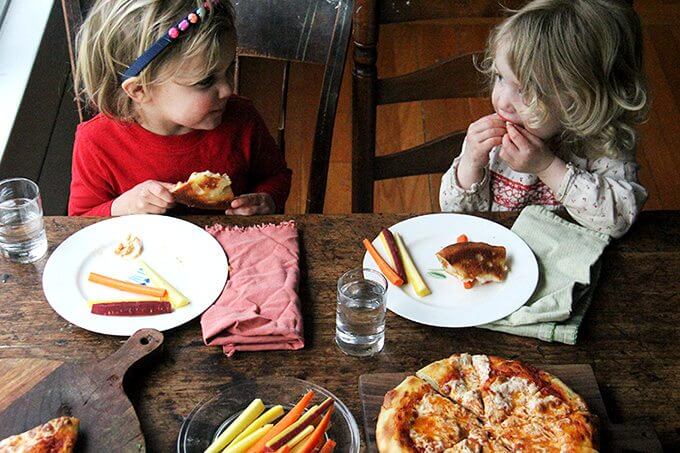 If you've been reading Alexandra's Kitchen for awhile now, you know I am a huge fan of the Baking Steel, a 1/4-inch thick slab of steel that creates crisp bottom crusts and airy edges on pizza and flat breads. Since seeing my first Baking Steel pizza emerge from my oven ballooned and blistered with a golden undercarriage, the Baking Steel has become my tool of choice for making great pizza at home.
When I want to involve the children in the pizza-making process, however, I find it a little bit easier to use cast iron skillets. I wrote about our Pizza Friday tradition over on Food52 and posted two skillet-pizza recipes there, too: Jarred Sauce & Mozzarella and Kale, Mushroom, and Crème Fraîche.
Have a great weekend, Everyone! If you live in the area, I'll be at The Open Door in Schenectady tomorrow, Saturday May 13th from 1:00-2:30pm. Hope to see you there!