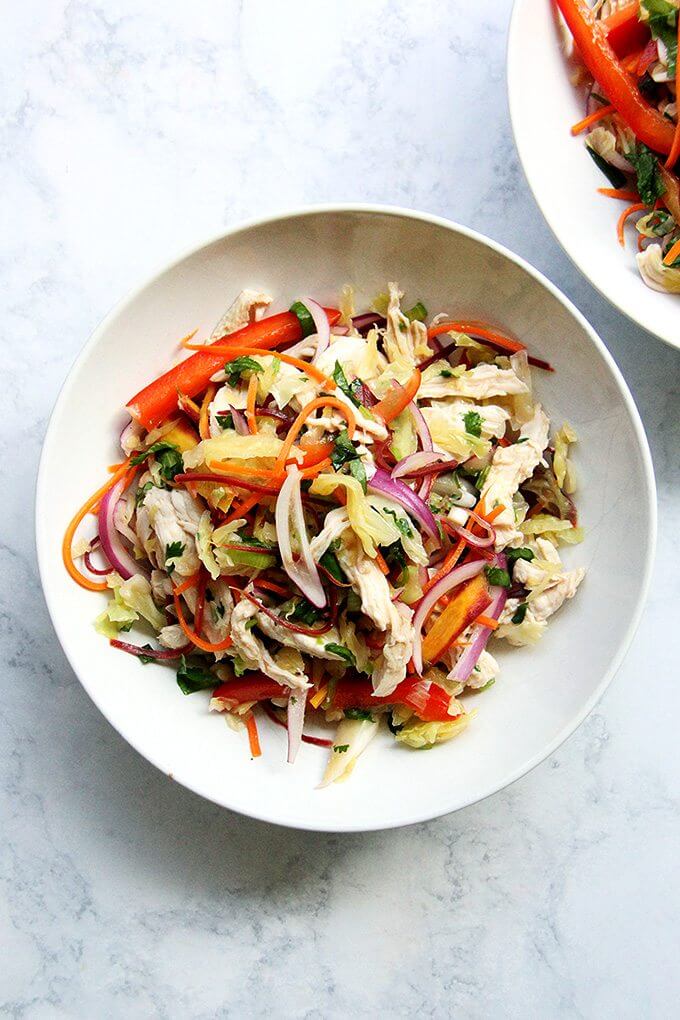 Earlier this year I learned a salting-and-rinsing technique for cabbage from The Slanted Door cookbook that forever changed my slaw-making (and eating) experience. A brief salting softened the shreds of cabbage, allowing them to better absorb the dressing. The texture, too, improved, making the cabbage easier to eat.
Over the long weekend, I learned a similar but different—and, moreover, easier!—technique from Julia Turshen's Small Victories. Read more about it here or skip straight to the recipe: Thai-Style Chicken and Cabbage Slaw.
Have a wonderful long weekend!