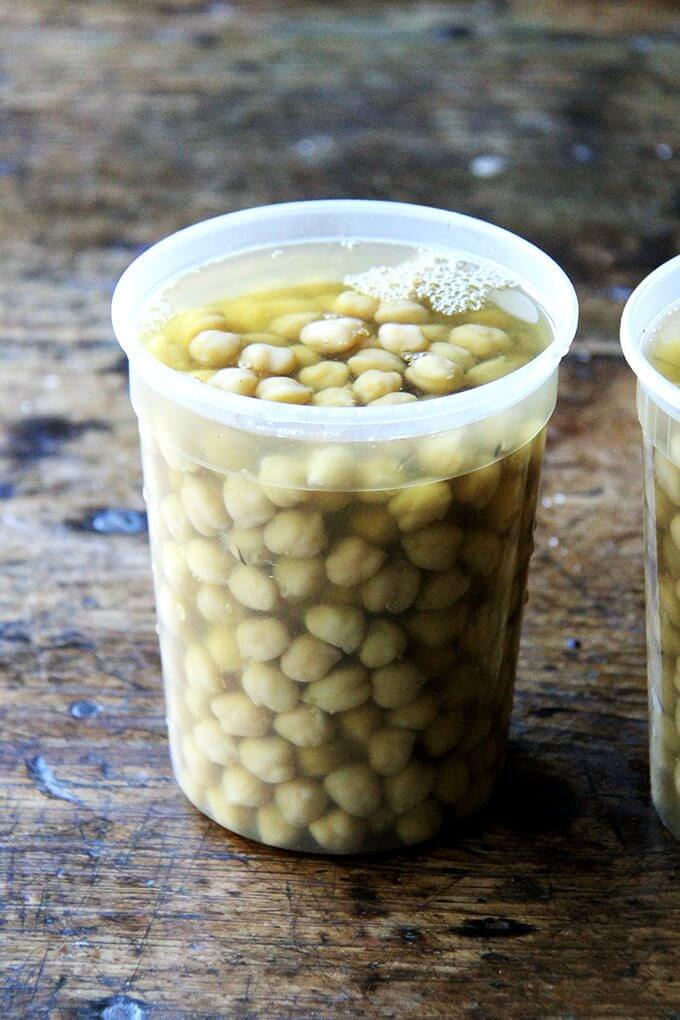 Canned beans are incredibly convenient, and I always have a few on hand. Nothing, however, beats the flavor and texture of cooked-from-scratch beans. Once you get into a rhythm of cooking beans/chickpeas from scratch, I think you'll find it effortless and satisfying.
A few years ago I discovered the brining method — soaking beans in salt water as opposed to water — for cooking beans. I've never looked back. I wrote about it in this post for Marcella Hazan's Stewy White Beans, and I've outlined the steps in more details below.
Recipe is below, but here's a visual step-by-step guide:
1. Place chickpeas or beans in a large bowl and cover with water by at least 3 inches. Stir in 3 tablespoons kosher salt. Stir to dissolve. Let sit overnight or at least 8 to 10 hours.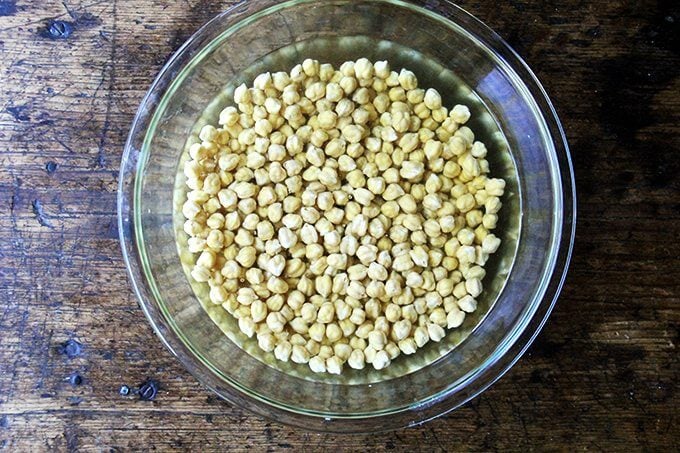 2. Drain and rinse. Place chickpeas/beans in a pot. Cover with water. Add 1.5 teaspoons kosher salt, a few sprigs thyme, a small onion, halved (not peeled), and a bay leaf. (All of these aromatics are optional.)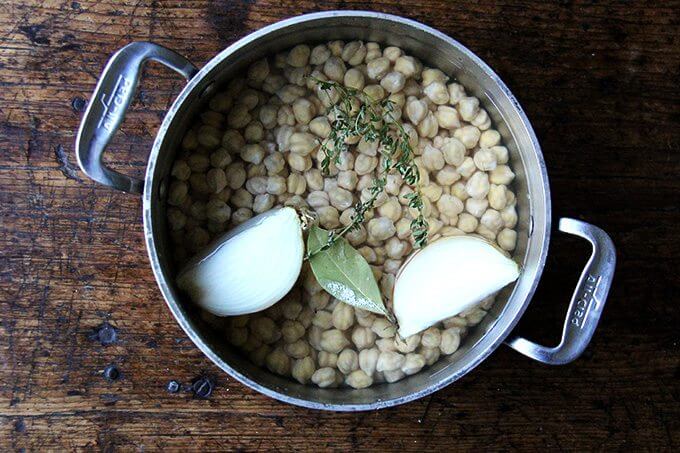 3. Simmer for 45 minutes to an hour or till done — this may take more or less time depending on the age of your beans.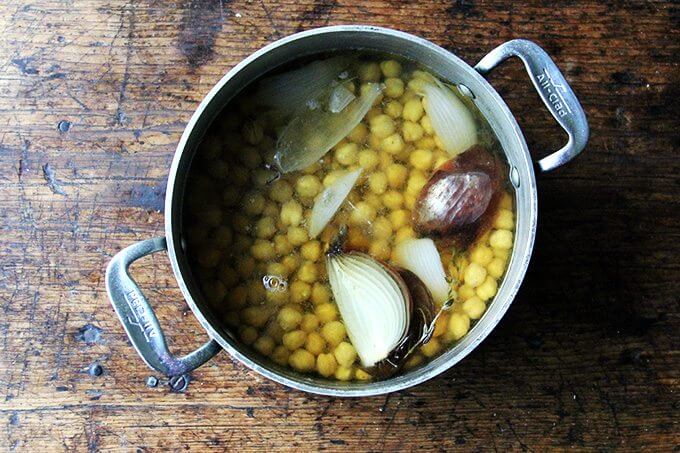 4. Store in cooking liquid in fridge for about a week or in the freezer for many months. As you know, I love these deli quart storage containers.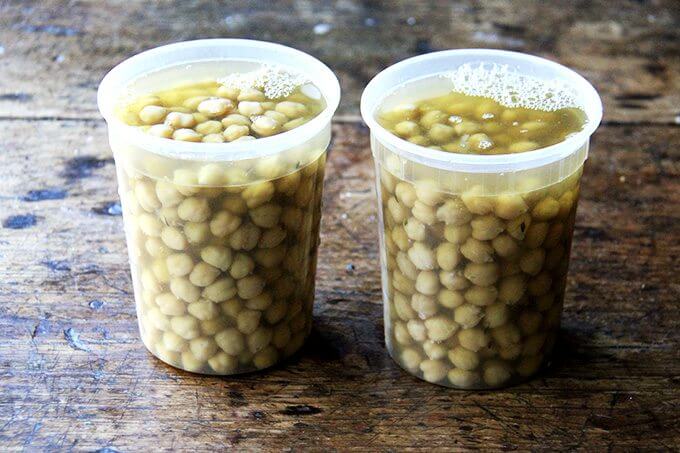 Same process for beans: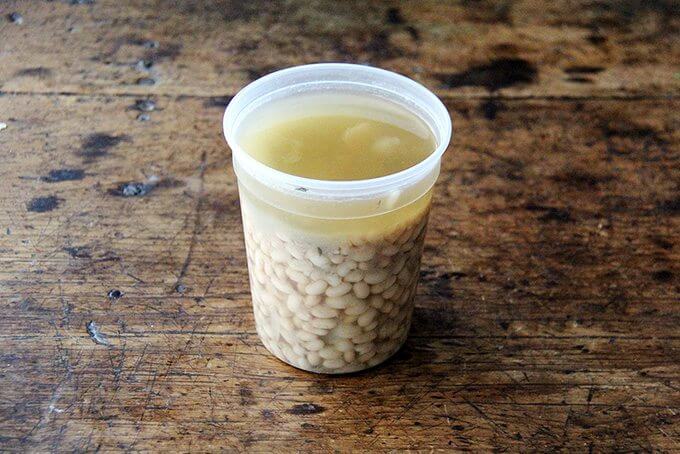 Use your home-cooked beans in all of your favorite Beans & Legume Recipes.
Print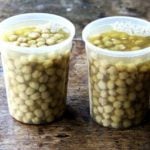 How to Cook Beans and Chickpeas from Scratch
---
---
Ingredients
1

lb. dried chickpeas or beans

3 tablespoon

s +

1.5 teaspoon

kosher salt

1

onion, not peeled, halved through the core, optional
a few sprigs thyme, optional

1

clove garlic, smashed, optional

1

bay leaf, optional
---
Instructions
Place the chickpeas or beans in a large bowl and cover with water by at least 3 inches. Add the 3 tablespoons of salt and stir to dissolve. Let sit at room temperature overnight or for 8 to 10 hours at least.
Drain, rinse and place in a pot with the aromatics—onion, thyme, garlic, bay leaf— if using, and the remaining 1.5 teaspoons of salt. Cover with water by three inches. Bring to a boil, then lower heat and cook at a gentle simmer for about 45 minutes or until the beans are cooked through. Note: Add water as need to ensure the beans/chickpeas are completely covered with water the entire time. Also, times will vary considerably depending on the type and age of your beans. It may take more or less than 45 minutes.
Let beans cool in their cooking liquid. Discard thyme sprigs, bay leaf, and onion. Store beans in their cooking liquid for 5 to 7 days in the fridge and many months in the freezer.
---