Salami and Provolone Phyllo Rolls
This post may contain affiliate links. Please read my disclosure policy.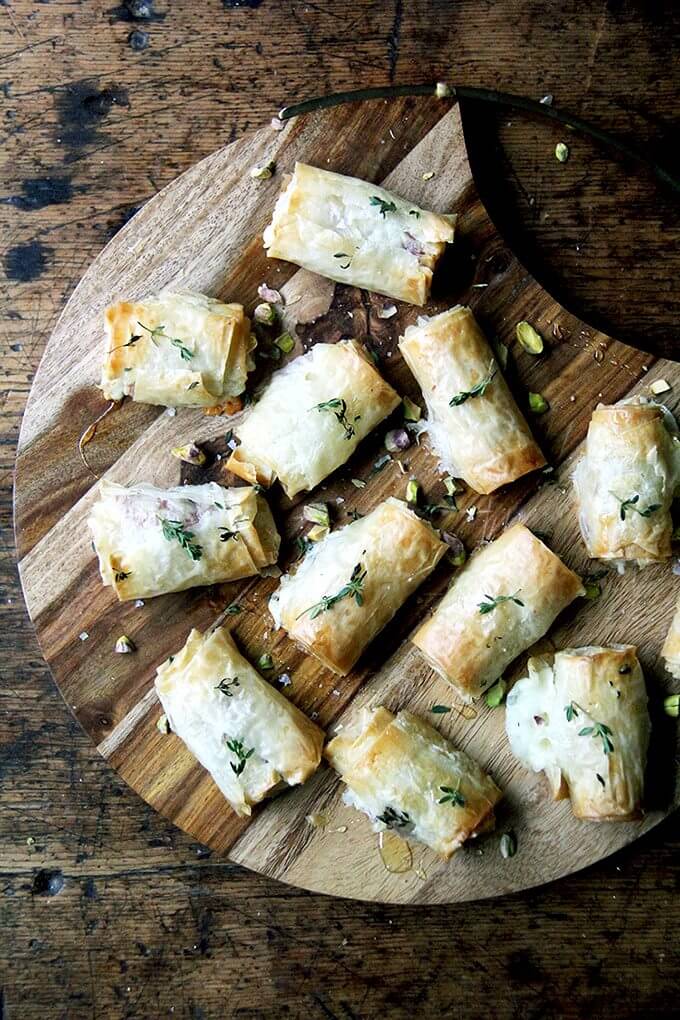 Here's a trick to add to your entertaining repertoire: Salami and Provolone Phyllo Rolls. They come from Tieghan Gerard's Half Baked Harvest Cookbook. In the middle of September, Tieghan made these for her book-launch celebration at her barn in the Colorado mountains, and they disappeared faster than anything on the table — hit with a drizzle of honey out of the oven, these salty-sweet flaky bites are irresistible.
The best part? You can assemble these rolls ahead of time and stash them in the fridge or freezer until needed. As I was making them, I couldn't help but think about what else could be stuffed and rolled in these layers of phyllo? Fig jam and blue cheese? Roasted butternut squash and ricotta? Sautéed mushrooms and fontina? The possibilities are endless — follow the simple method: fold a sheet of phyllo in half, brush with butter, fill, roll, repeat, bake. I've never felt more prepared for the impending holiday season.
Friends, as noted above, I met Tieghan a few weeks ago, and I'm so excited to share her cookbook with you along with many more photos and stories from the few days I spent in the mountains — blue skies, snowy peaks, goats, horses … Colorado is dreamy.
Giveaway details: Leave a comment below to enter to win a copy of the Half Baked Harvest Cookbook. UPDATE: GIVEAWAY IS CLOSED. WINNER IS LINDSEY. THANK YOU ALL FOR SO MANY WONDERFUL IDEAS. Tell me your back-pocket appetizer or your favorite party trick — drink, meal, dessert, whatever. Next week, when I post a few snaps from CO, I'll announce the winner. I'll keep you posted.
In the meantime, here's how you make these salami and provolone phyllo rolls. Gather all of your ingredients.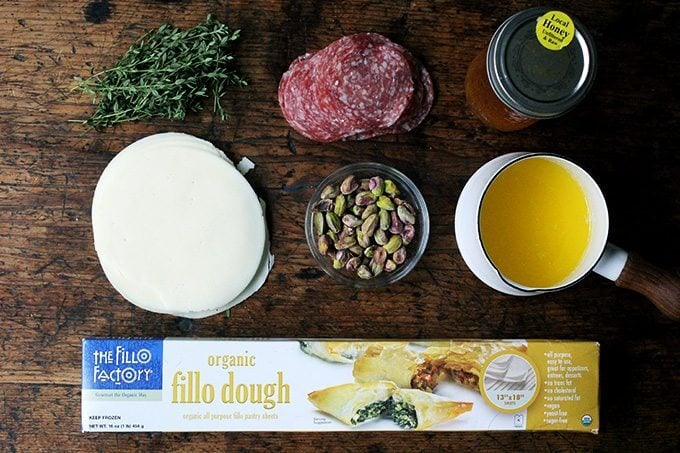 Fold a sheet of phyllo in half and drizzle with butter.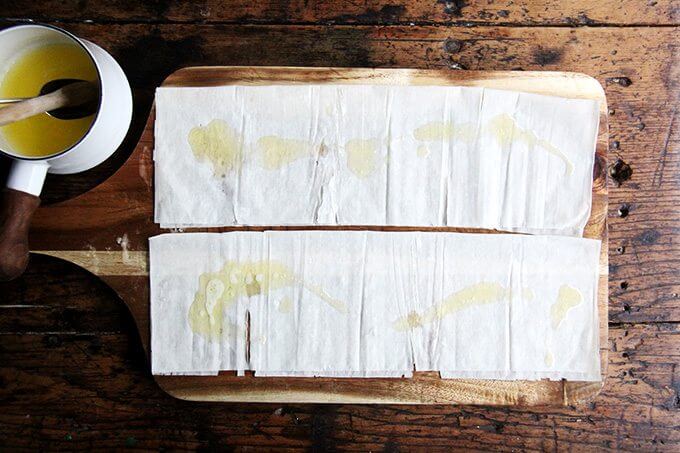 Brush to coat the surface, then top with provolone and salami: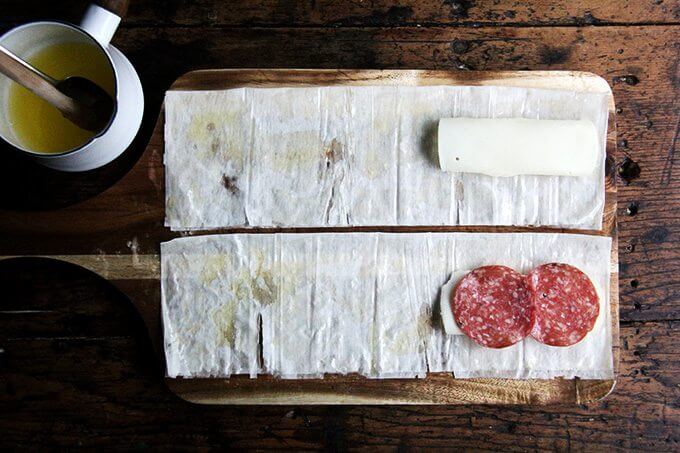 Fold in the sides, then…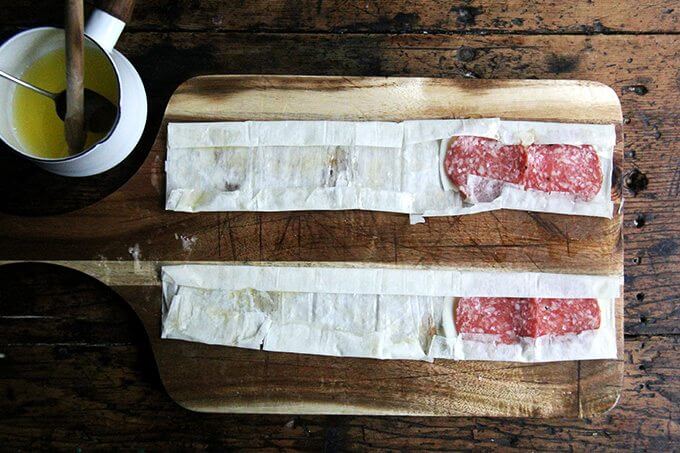 roll as you would a burrito: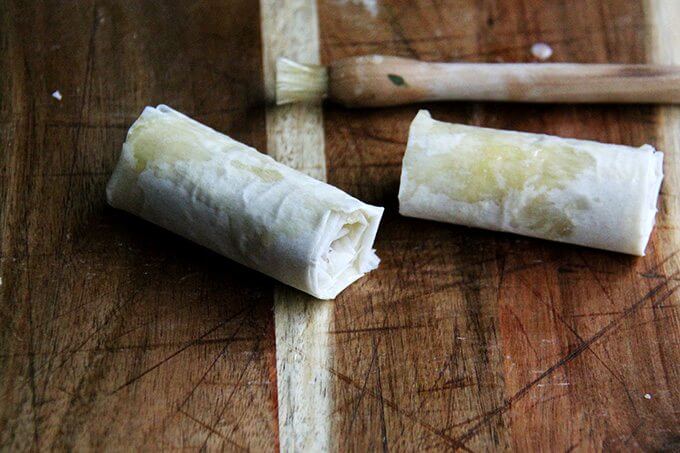 Sprinkle with thyme, then…: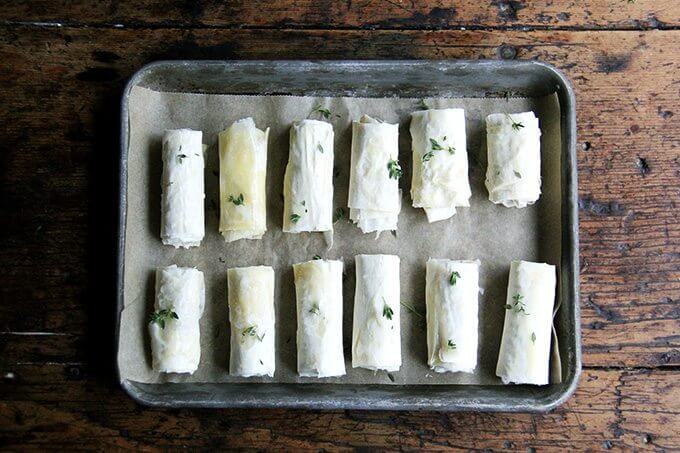 Bake for 20 minutes or until golden.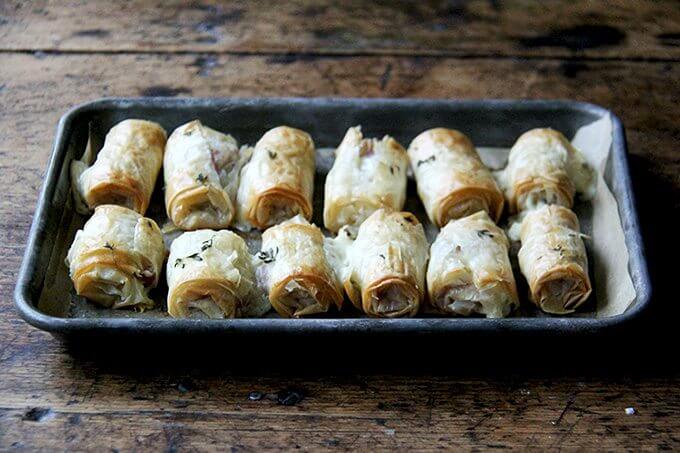 Ta-da!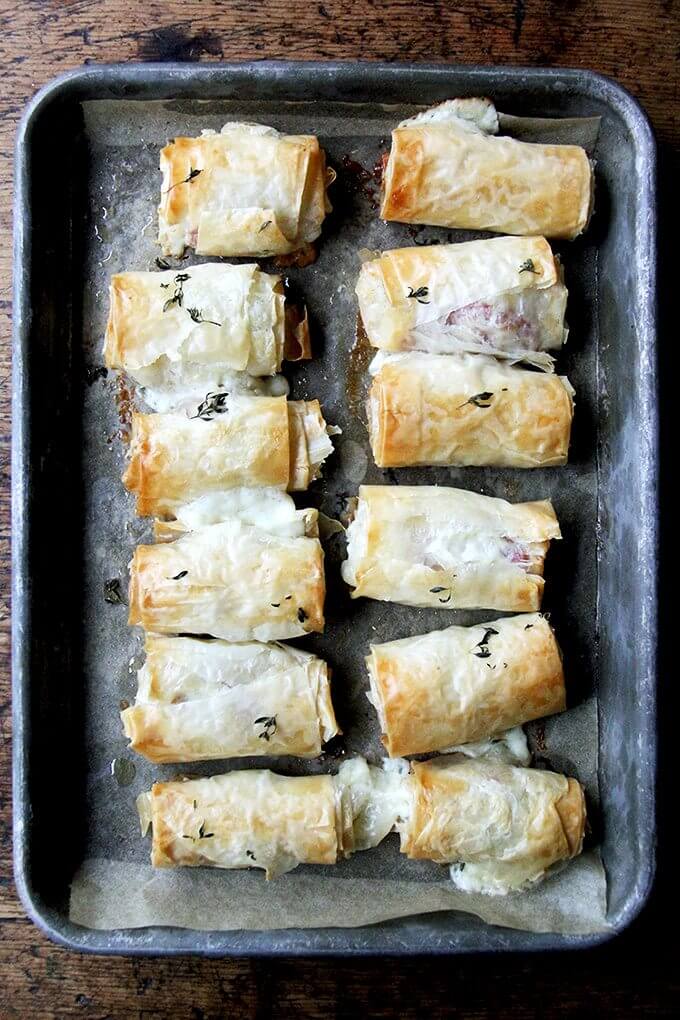 Mine.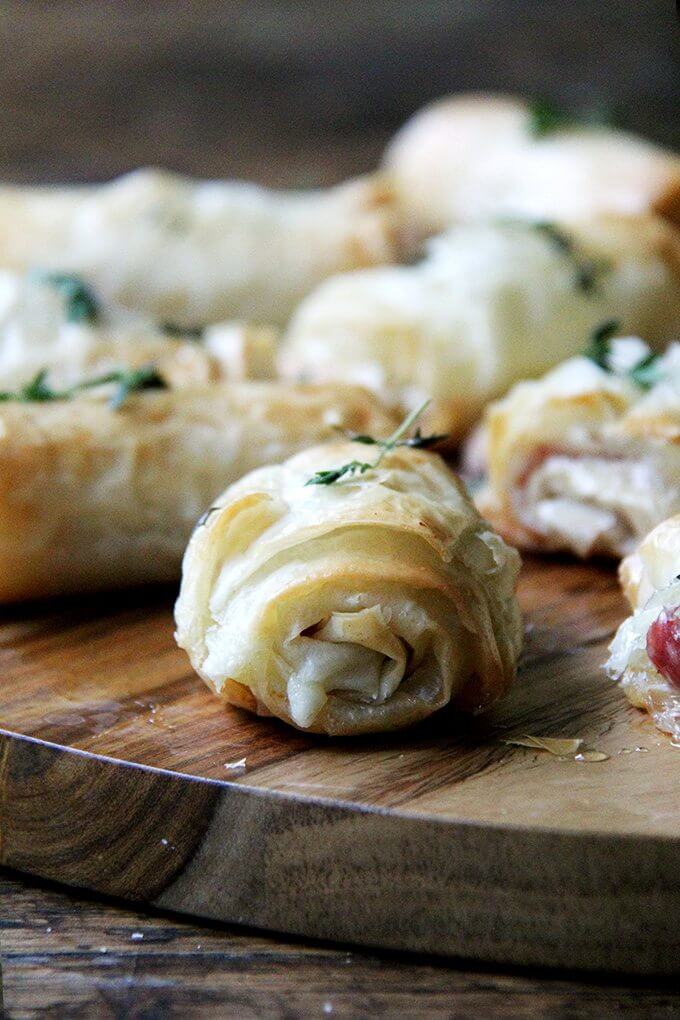 The Half Baked Harvest Cookbook: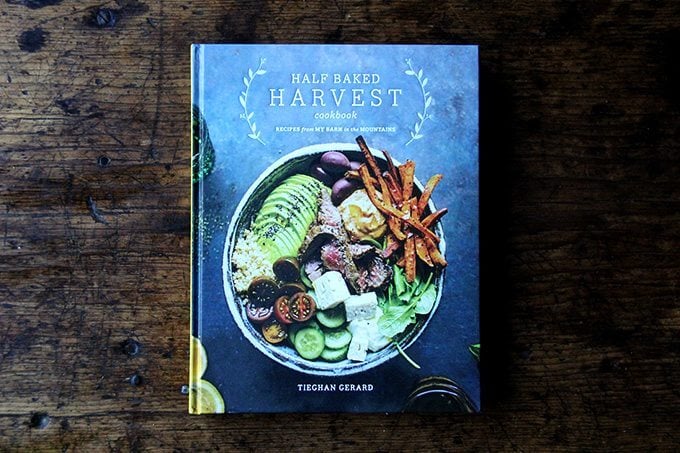 Print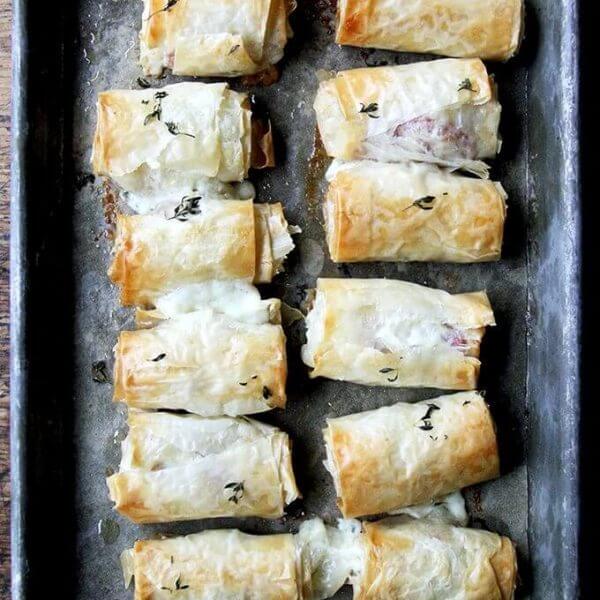 Salami and Provolone Phyllo Rolls
---
Description
From Tieghan Gerard's Half Baked Harvest Cookbook
Phyllo comes in various sizes. The Athens brand, for instance, sells smaller sheets: a box typically contains two rolls of 9" x 14" sheets. The Filo Factory sheets on the other hand are 18″ x 13″.
I prefer the smaller, Athens-brand sheets for this recipe — when folded in half lengthwise, the sheet becomes 14″x4.5″, and the final roll is a perfect appetizer-size portion. You can make these as large as you want, and my suggestion is to make one tester to see how you like the shape/ration of cheese to salami. If you use large sheets, you can always place two sheets on your work surface, and cut them into 13″x4.5″ strips.
I bought the Applegate Farm salami and used 2 slices + 1 deli slice of provolone per roll.
Tieghan's tips for working with phyllo: Thaw phyllo overnight in the fridge. Prep all ingredients before opening pack of phyllo. As you work, keep the phyllo covered with a damp towel — it dries out quickly. Don't stress over torn sheets.
Phyllo truly is very forgiving. It can feel like a pain when the sheets are sticking together and tearing. Just push on, patch the pieces back together, brush with butter as needed — it will bake beautifully in the end.
Make ahead: Rolls can be prepared ahead of time and stored in the fridge in an airtight container for 1 day or in the freezer for months. No need to thaw before baking.
---
12

sheets phyllo, see notes, I like 9×14-inch sheets for this recipe

4

to

8

tablespoons unsalted butter, melted

12

deli slices provolone

12

to

24

thin slices salami, see notes

1 tablespoon

chopped fresh thyme, plus more for garnish
honey, for drizzling

1/3 cup

roasted pistachios, chopped, for garnish
flaky sea salt, for garnish
---
Instructions
Preheat the oven to 350ºF. Line a baking sheet with parchment paper.
Place 1 sheet of phyllo dough on a clean surface and fold it in half (see notes—depending on the size of your phyllo, you'll fold it differently. Also, keep phyllo covered with a damp towel as you work to prevent it from drying out—more notes above.) Brush surface with melted butter. Place a slice of cheese in the center of one end. Top with 1 to 2 slices salami, depending on their size.
Fold in the edges, then roll into a coil as you would a burrito (see photos for visual guidance). Place the roll seam-side down on the prepared baking sheet, brush the top with melted butter and repeat to make 12 rolls total. Give each roll another brush of melted butter, then sprinkle with thyme.
Bake for 20 to 25 minutes or until rolls are golden brown on top. Remove and drizzle lightly with honey — just a teensy bit goes a long way. Sprinkle with chopped pistachios and a little flaky sea salt, if you wish — if you are sensitive to salt, omit the sea salt garnish. Serve warm.
Prep Time:

30 minutes

Cook Time:

25 minutes

Category:

Appetizer

Method:

Oven

Cuisine:

American
Keywords: phyllo, salami, provolone, appetizer
Stay tuned…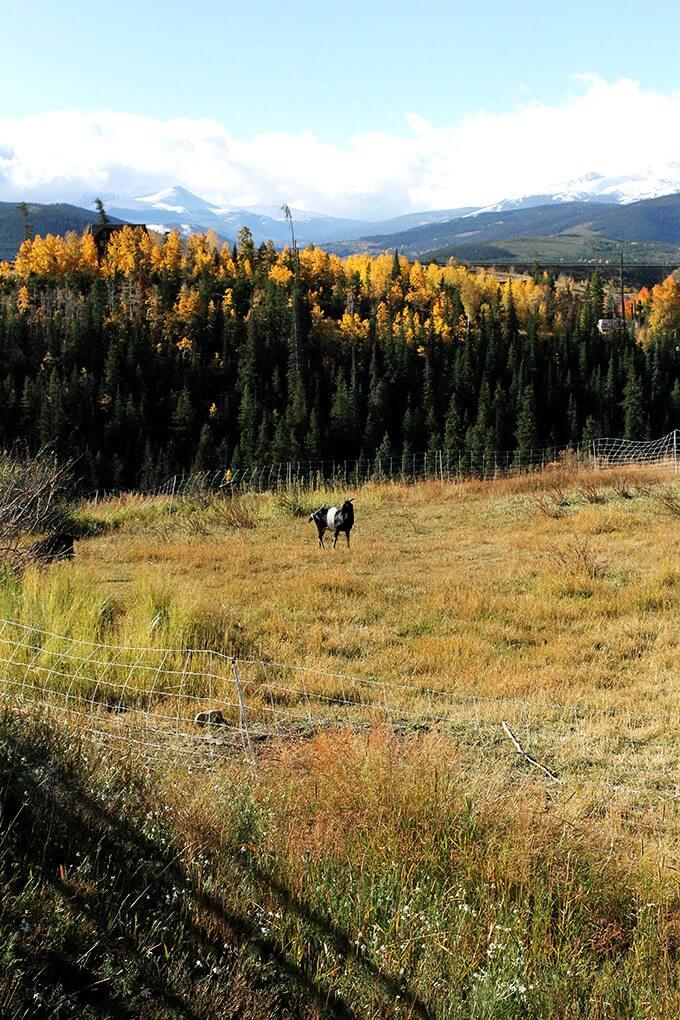 This post may contain affiliate links. Please read my disclosure policy.